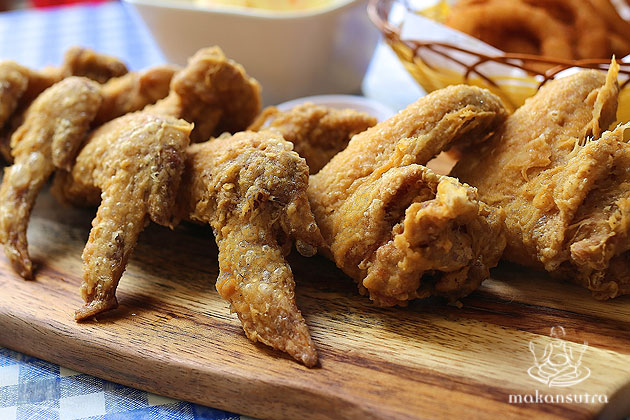 CARONA CHICKEN: PAST AND PRESENT
By Cecilia Joven Ong - Thursday, Feb 05, 2015
Carona's Fried Chicken Wing Rice was founded in 1982 with a stall at the then Victoria Street Food Centre. Due to the popularity of their wings, the business name and recipe were then sold to a company that changed its name to Carona Chicken.  Not only did they open their flagship Carona Marina Restaurant in 1992, they also started to franchise the brand, Carona Chicken. As a result, many Carona outlets began to mushroom islandwide, and this inevitably led to a significant drop in their standards. The eventual demise of the brand was also caused by both the shrinkage in serving portion as well as the increase in pricing.
A quick search online for Carona Chicken revealed an existing website but several attempts to contact the website owner to enquire about the business were unsuccessful.
The good news is that the original recipe for Carona Fired Chicken Wings can still be found at 2 different stalls. The original owner of Carona's Fried Chicken Wing Rice has started Victor's Fried Chicken Wing Rice & Hainanese Chicken Rice. Two Wings is the other fancier stall selling Carona style fried chicken wing started by Jeremy, whose granduncle created the recipe.
VICTOR'S FRIED CHICKEN WING RICE & HAINANESE CHICKEN RICE 
638 Veerasamy Road #01-101 Singapore 200638
Operating Hours: 8.30 am to 8 pm (Monday to Sunday)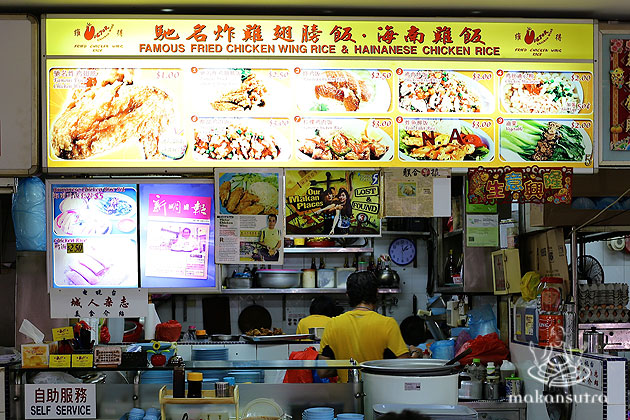 Victor runs the stall together with his sister that is opened daily and closes only during the Chinese New Year period. He is the classic example of the older generation hawkers that believes in working hard for an honest living. He has been in the coffeeshop stall since January 2011. Victor mentioned that his current rental is low thus he is able to keep the food prices affordable.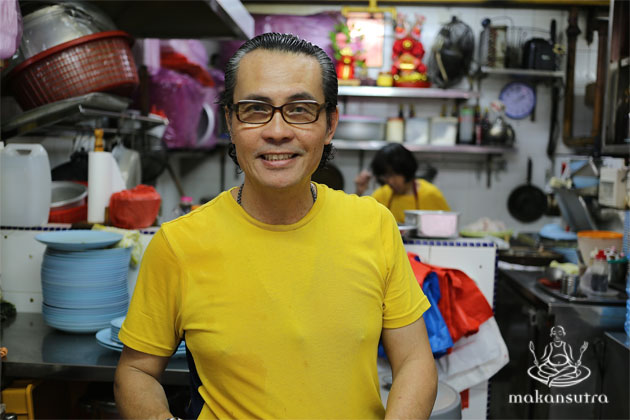 His signature Fried Chicken Wing Rice at $2.50 is definitely of good value. It consists of 2 pieces of well-seasoned Fried Chicken Wings with flavorful rice cooked in chicken broth and free flow of soup. His chicken wings are marinated overnight to allow the marinade to settle in and that is the key factor to its awesome flavor. It tasted even better when eaten with their addictive chilli sauce, which not only maximize its flavor but also gives the wings a nice spicy twist. When I asked him about the recipe, Victor insisted that there is no secret recipe but a matter of getting the correct seasoning coupled with diligence in execution.  He has also included Hainanese Chicken Rice, Sweet & Sour Chicken Rice, Lemon Chicken Rice and others to his menu.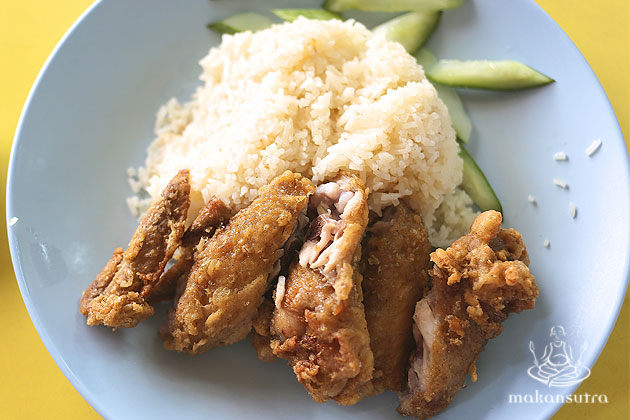 TWO WINGS
119 Bukit Merah Lane 1 Singapore
Operating Hours: 12 pm to 2 pm / 6 pm to 10 pm (Tuesday to Sunday)
Two Wings is an attempt by Jeremy and partner Samantha, to revive the original Carona's recipe. It is the same recipe that was taught to Victor, an extended family member.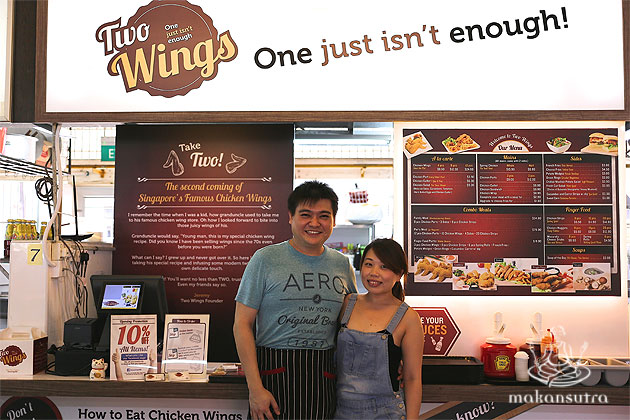 They are using Brazilian-bred chicken wings that are larger than normal. You can order 4 wings for $8.50, 6  for $12.50 and 12 for $24. Their wings are fried upon order to ensure the quality and the desired crispiness. His version used to be quite bland when compared to Victor's but the recipe has since been improved with an increased amount of seasoning used. The seasoning is still quite light but their chicken wings are definitely crispier in texture. Their chilli tasted similar, with an intense level of spiciness with a slight hint of garlic taste that complemented well.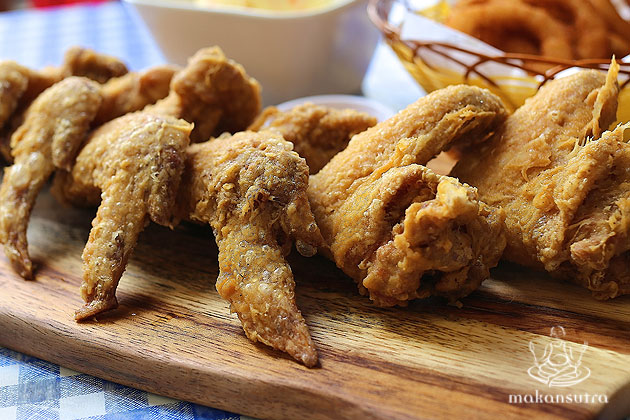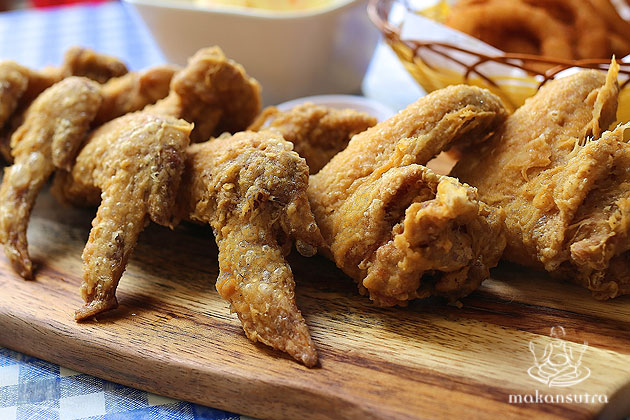 Continuity of the Recipe
Victor has done well to preserve the original taste of the old favorite using the same recipe that has been passed down. He has been at it for close to 30 years and persistently serves this familiar taste that his Generation X customers fondly remembers. There is little chance for him to revive Carona Chicken brand as the owner that brought over the brand name has no immediate intention to release it even though they have already ceased the operation as mentioned by Victor.
Though Jeremy has no direct connection to Carona Chicken, he has been putting in a good show and his version of Fried Chicken Wing is very well received particularly amongst the younger generation who have no memories of Carona Chicken. Two Wings has received quite a few decent reviews that are floating on the internet and Victor's had received Makansutra's commendation in the past.
Now, give both a try then see if you can discern the subtle differences.