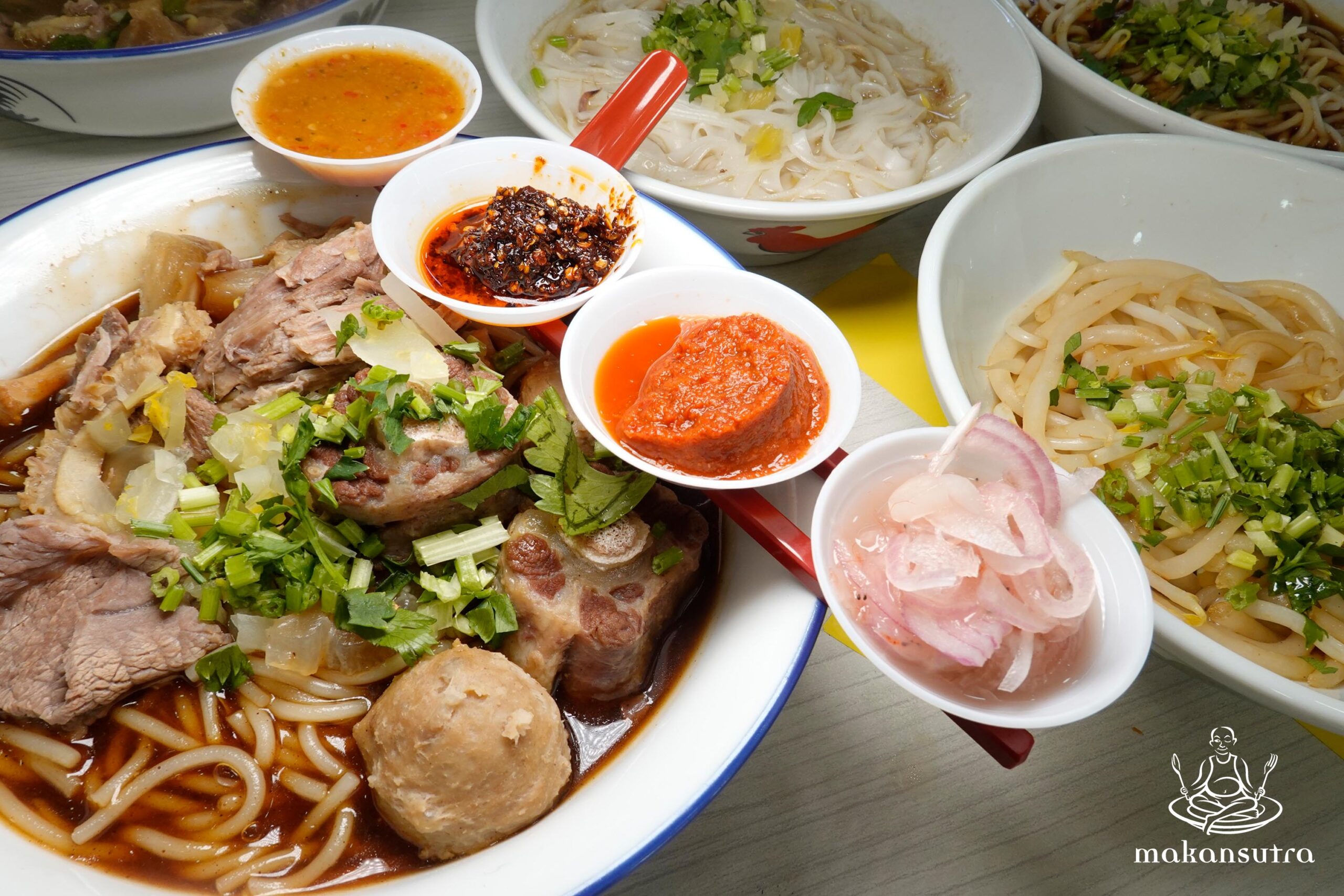 Don't forget the Coffeeshops
By KF Seetoh - Friday, Jul 30, 2021
Much has been spoken about the hawker centre situation and how this nation still rely on it for their daily meal fixes amidst the enhanced efforts taken to contain the spread of Covid 19 in these well-loved community spaces. It is now mandatory to register your visits to the 114 public hawker centres via the trace together apps and tokens. Many find that a chore but a necessary one as crowds can build up. But, forget not the coffeeshops. The stalls that operate there are also hawkers. So I shall pivot here for some shoutouts for coffeeshops or kopitiams which number over 1000 today. Collectively with food courts, they house over 10,000 stalls which are more than all the government-run hawker centres combined (6,000).
You can saunter into coffeeshop like this below, in the midst of this Heightened Alert P2 (HAP2), tapau and shuffle off very easily. There's no restriction on entry and these coffeeshops are way quieter with fewer stalls and foot traffic.
Happy Hawkers, Blk 204 Bedok North St 1
Horiginal Beef Noodle
I had eaten at their stall when it was newly opened earlier in the year, and wasn't impressed. Today, three outlets later, I am hearing better comments. Serial hawker entrepreneur Michael Ho roped in Kai Koh of Roast Paradise and worked on improving their "different style" of beef noodle. For a start, the dry sauced version(from $4 basic order) now comes bolder but not so gamey and beefy like the local Teochew or Hainanese versions. It sits nicely between a light Vietnamese Pho and those bold local versions we are familiar with. Alongside the usual topping like tendons, tripe, beef balls, and slices, the premium version has raised oxtail ($9), and that is a plus factor. But the real differentiator, is the types, not type, of chilli and dips they offer. The four varieties include chincalok (fermented krill and shallots sauce), blue ginger chilli, Thai chilli and roasted dried chilli paste with a faint hint of mala oils. Their soup version comes closer to a pho with all the attendant ingredients. I would say they have gone a couple of notches up since my first couple of meals there and Kai tells me "We are still R&Ding". I am looking forward to be dazzled yet again six months down.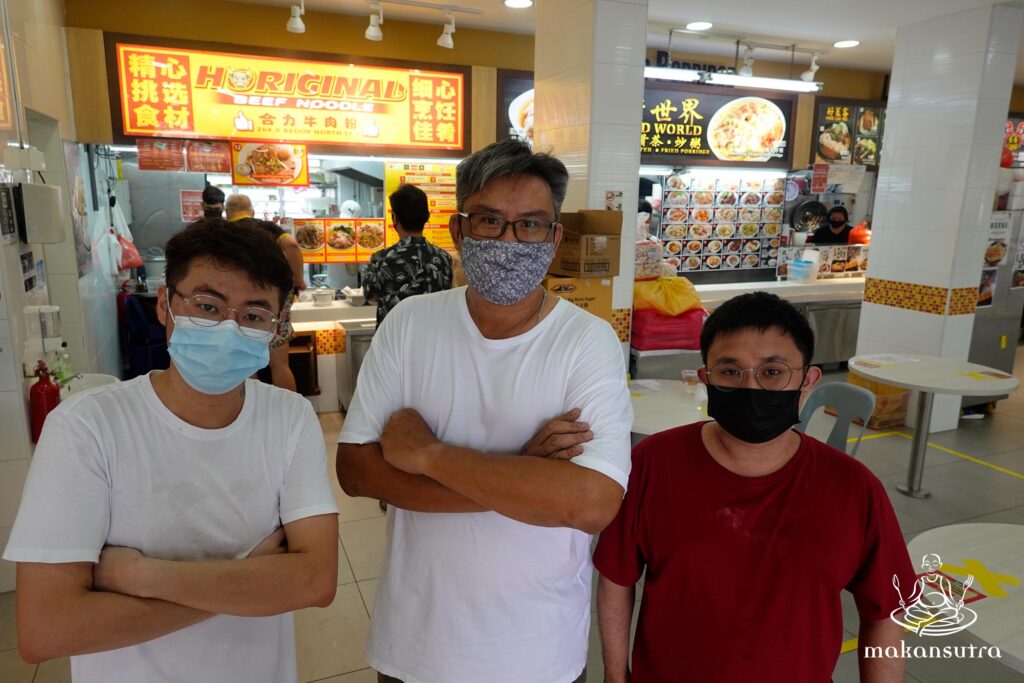 The Horiginal team, L-R, Randy Pang (head chef), Michael Ho and Kai Koh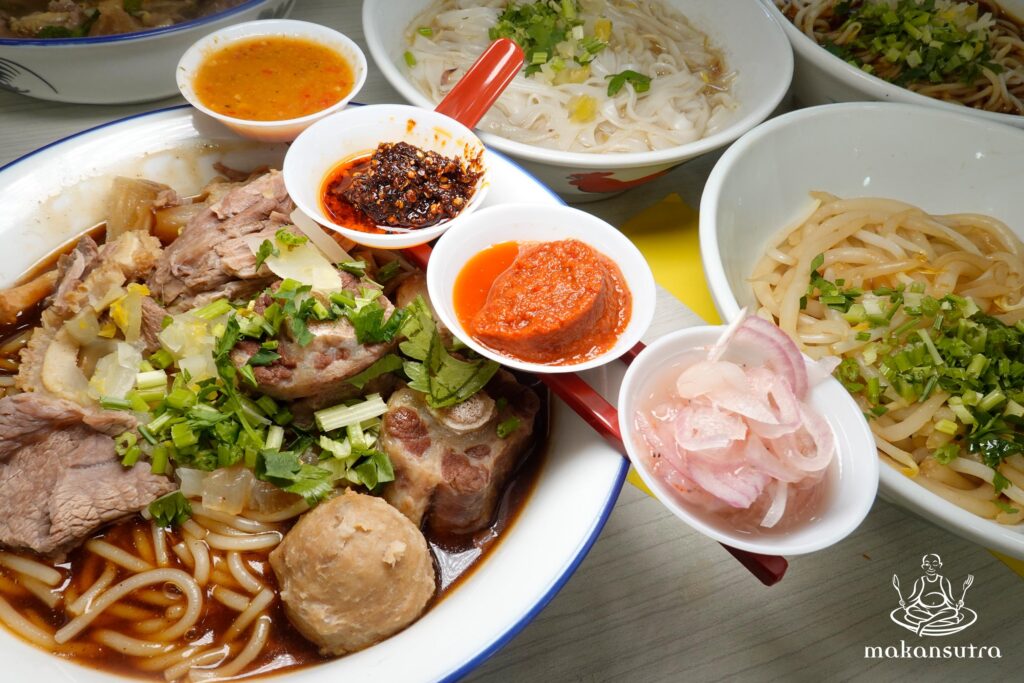 The dry sauced beef noodle with four chilli and sauce dips.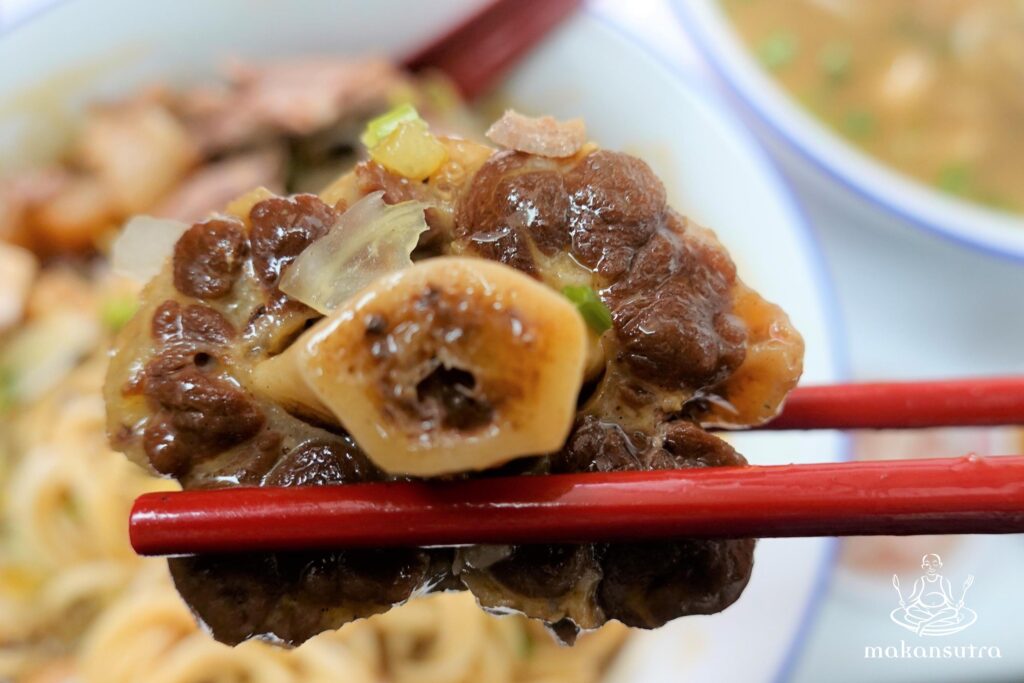 What a find- oxtail in beef noodle
Old World Bak Kut Teh
As I was taking pictures of the beef noodle above, I was constantly distracted by a picture of their neighbour's Fried Porridge ($5). It looked so arresting- with offals sitting atop and bowl of dark and smooth porridge. I had to give in. I am not fawning over their bak kut teh here today, which is as good as the usual above-average ones all over the country. Then, the porridge came, looking nothing like the photo- just a bowl of dark soup-based porridge and wondered if the offals were a separate item. But the first mouthful made me forget about the insignificant non existent toppings. If you ever wondered what wok hei (flavour of fire) in porridge is like, this one will enlighten. I requested and they showed me how it was done. A pot of cooked and chilled overnight porridge is portioned into a wok stir fried with the offals and ingredients over uber-high fire. They literally wok roast the porridge to raise the wok hei and add stock to smoothen as it heats up. Alas, It was served with the "toppings" inside the porridge. I added an order of crispy fried large intestines and it sealed the deal. I was happy with these happy hawkers.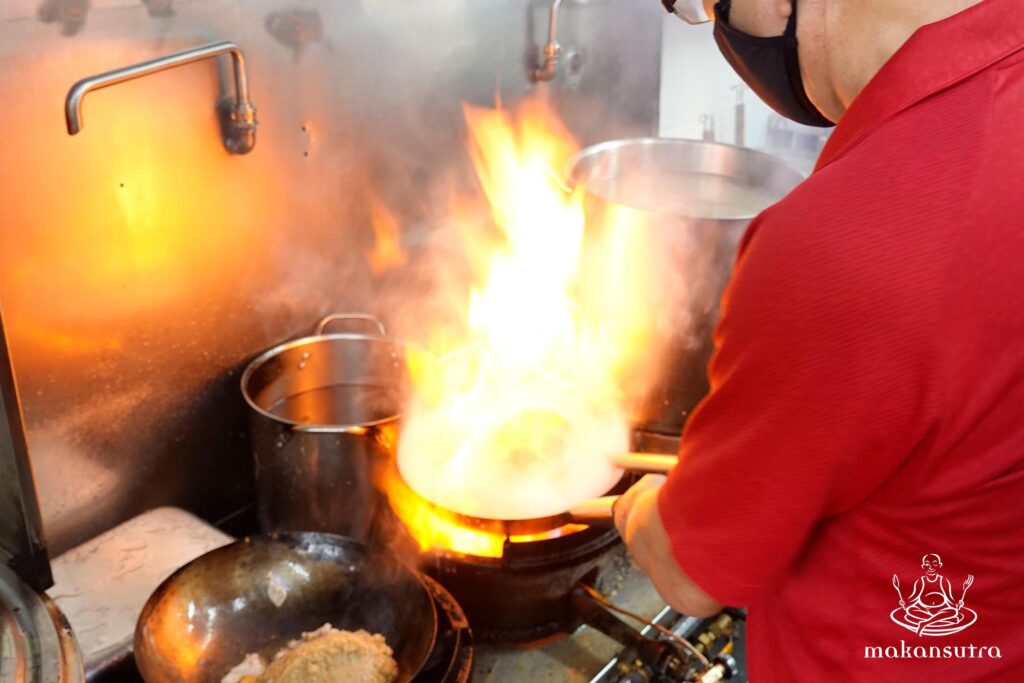 They fry the chilled porridge over high wok fire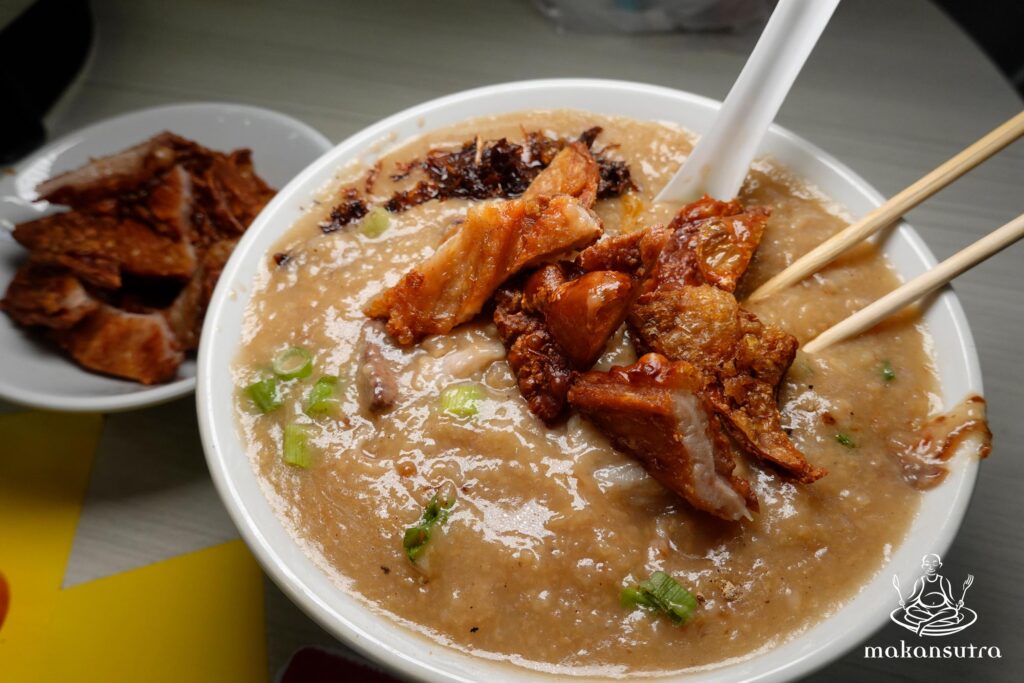 The smokey and wok hei laden fried porridge with crispy fried intestines
So, when you can, go "downstairs" and patronize the coffeeshop or kopitiam hawkers as many don't fully benefit from government rent waivers in this HAP2, and they offer equally affordable and good local heritage fare and they too need your support.