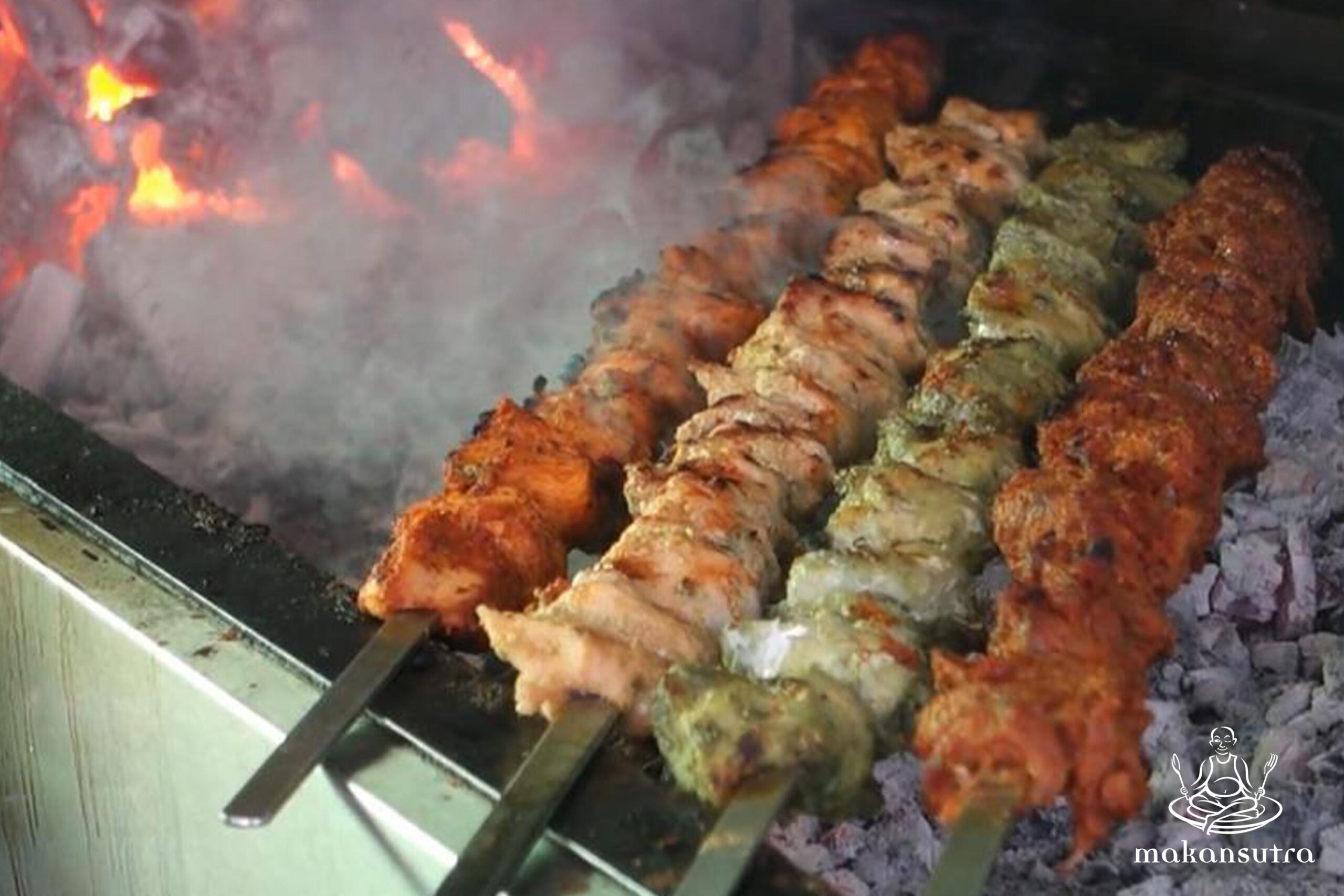 Save the Unwired and Obscure Hawkers
By KF Seetoh - Friday, May 28, 2021
This recent Heightened Alert (HA)or what I call a "phase 1.5" situation is worse-off for many hawkers, compared to Circuit Breaker (CB) rule last year, some hawkers have lamented. One observant vendor deduced that folks were more anxious during the CB as nothing much was known about the virus. So they had to go for the basics- food and water. Today, with the onset of many food delivery apps, they tend to just sit back, order online or "downstairs" from their blocks. But there lie a huge group of hawkers who aren't able to get their act online for many reasons like the high 30% commission rates, some food just aren't designed for delivery, new stalls that are not highly profiled or featured online and stalls in town, especially during this further tightened work-from-home order. Do pay attention to and support these under-the-online-radar and in the quieter zones. They too, are hardworking hawkers offering good affordable food and need support. This is just four of the thousands who will appreciate if you can head down and even consider some bulk buy for your friends, family and neighbours. Also, remember to support the wet market hawkers- they too have bills to pay and often sell fresh items as cheap as or cheaper than at the supermarkets.
Deli Bak Chor Mee, Golden Mile Hawker Centre (Army Market), 7.30am-6.30pm closed Sundays.
Angeline Ng hails from Pekan Baru some 25 years ago and settled in Singapore. This Nonya lady used to sell nasi padang in town and saw business dwindle over the year. She recently opened here and offers a style of bak chor mee that I could tell the difference upon the first mouthful of the dry mee pok. The sambal has an Indonesian Nonya touch (she used to blend her own and knows her rempah). It comes orange in colour and she mixes it with a black  kicap blend with soy sauce. The result is a loud symphony in the mouth. Boldly spicy and is 'unlike the usual bak chor mee that comes with black vinegar). The Premium $8.80 version(usual portions start from $4) has a decadent seafood soup laden with scallops, prawns, pork slices and balls, fish balls and liver. She has hardly any online sales despite being on platform as she does not promote her stall on social media and the 30% commission is a dampener to her viability.
Angela's Popiah, Blk 504A, Serangoon North Ave 4, KPT Coffeeshop, 11am-7.45pm, close Sunday.
I came across an obsure little online post (which gave the wrong address),  about this popiah that comes with century egg saying "it's the only one I know selling it.". I took me 20 minutes to find the stall a few blocks away and true enough, Angela Tan was running a little booth offering this unique version. Half a century egg, cut into three slices is used and it was well balanced by the crunch and flavour of stewed turnips and the crispy dough bit and peanuts. I would next time ask her for more chilli to bring out the earthiness of the century egg. Each roll costs $2.80 or you can ask for the regular version at $.190, sans century eggs. She has no online presence and depends on her nearby residents who currently shun such snack items as they go for the main meals, like noodles and rice.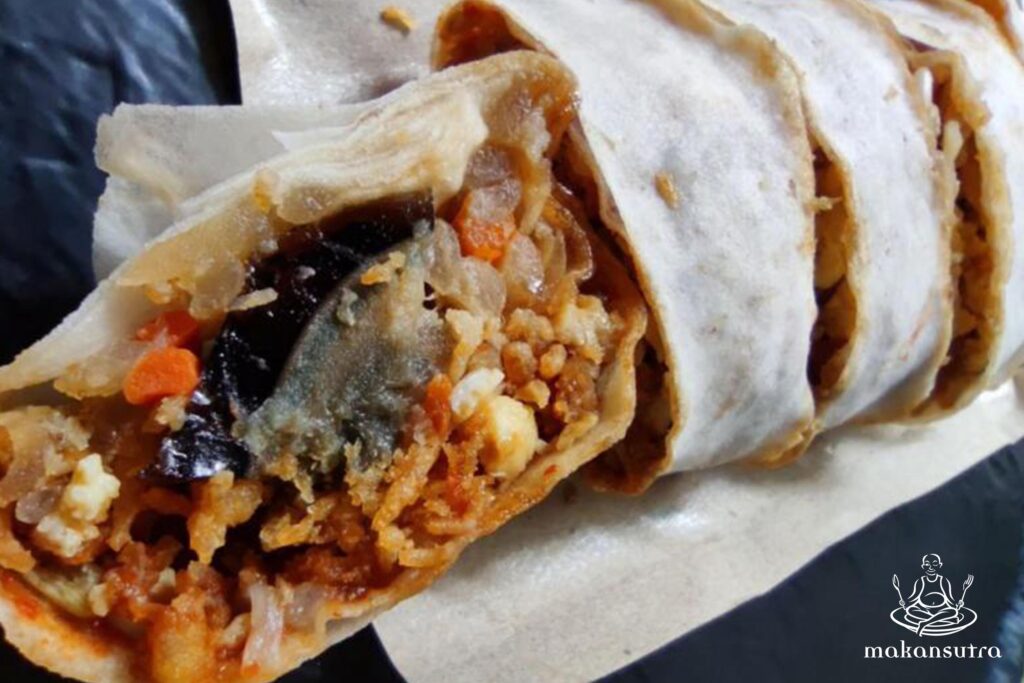 Kebabchi Charcoal BBQ, Gluttons Bay, 8 Raffles Ave 4pm to 10pm, closed Mondays
This hawker in town by the near deserted and touristy Marina Bay is hardly getting walk-in nor delivery sales because folks order food near their residences and most food items don't travel well, and further dampened by the enhanced Work From Home order.  Despite that, Bilil Ur Rehman and his team will still fire up that open wood fire pit daily to grill their meats and breads. Bilal, a Pakistan born Singaporean graduate who served National Service, sees no other way to pitch his Pakistani and Afghan tandoor meals. His popular coriander chicken kebab in bright green is a hit and it goes with the fresh tandoor naans. Many have this with the butter chicken and briyani. They fire the open fire pit and slowly inch the kebabs towards the heat to ensure a consistent doneness to the meats. His bleak situation is a similar tale to hawkers in town.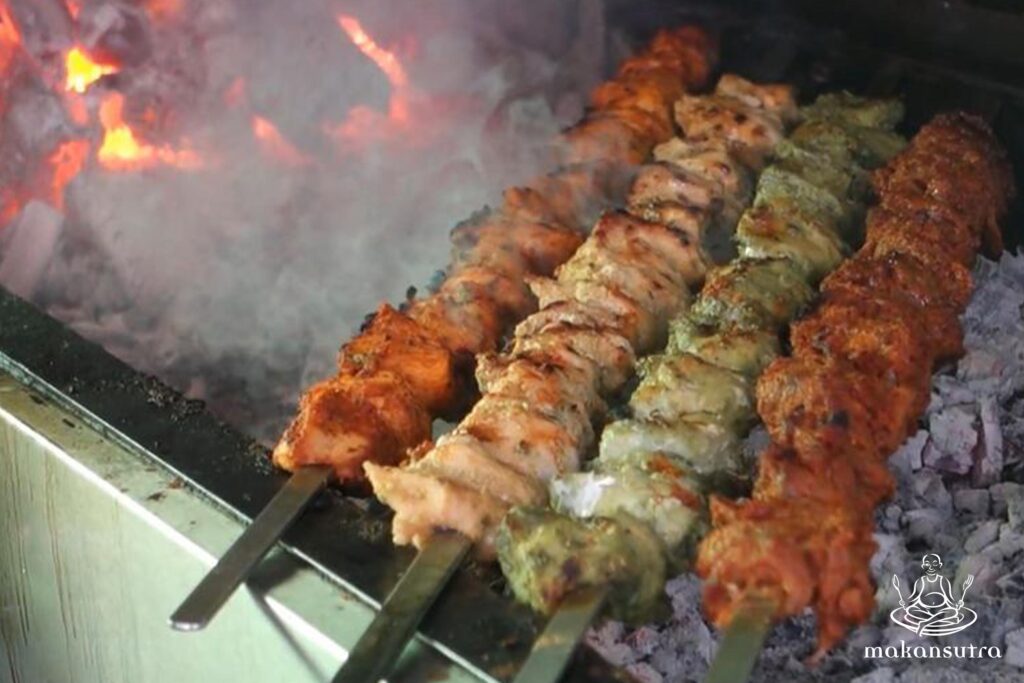 Rayben King of Seafood Soup, 39 Sin Ming Drive, 11am-8pm, close on Monday and Tuesday.
Ben and Ray are just two young first time hawkers whom, in my view, did not make a good decision on location. They are sited in a industrial canteen and folks there often tuck into hardcore hearty fare like economic rice, noodles, chicken rice or fried hor fun etc.. They rely on hard core regulars from far flung zones, who are all but avoiding a trip there now. Online orders are thinning as customers won't like long waits and ride time. Their very decadent seafood soup, is replete with swimmer crabs, scallops, prawns, meat balls and clams, sit in a very bold seafood and shellfish based stock ($38 for this ultimate set, others start from $8.80). They do not use teepo (dried founder bones) like many of their competitors. But they are holding out for the regulars who are now dwindling due to the current HA situation.