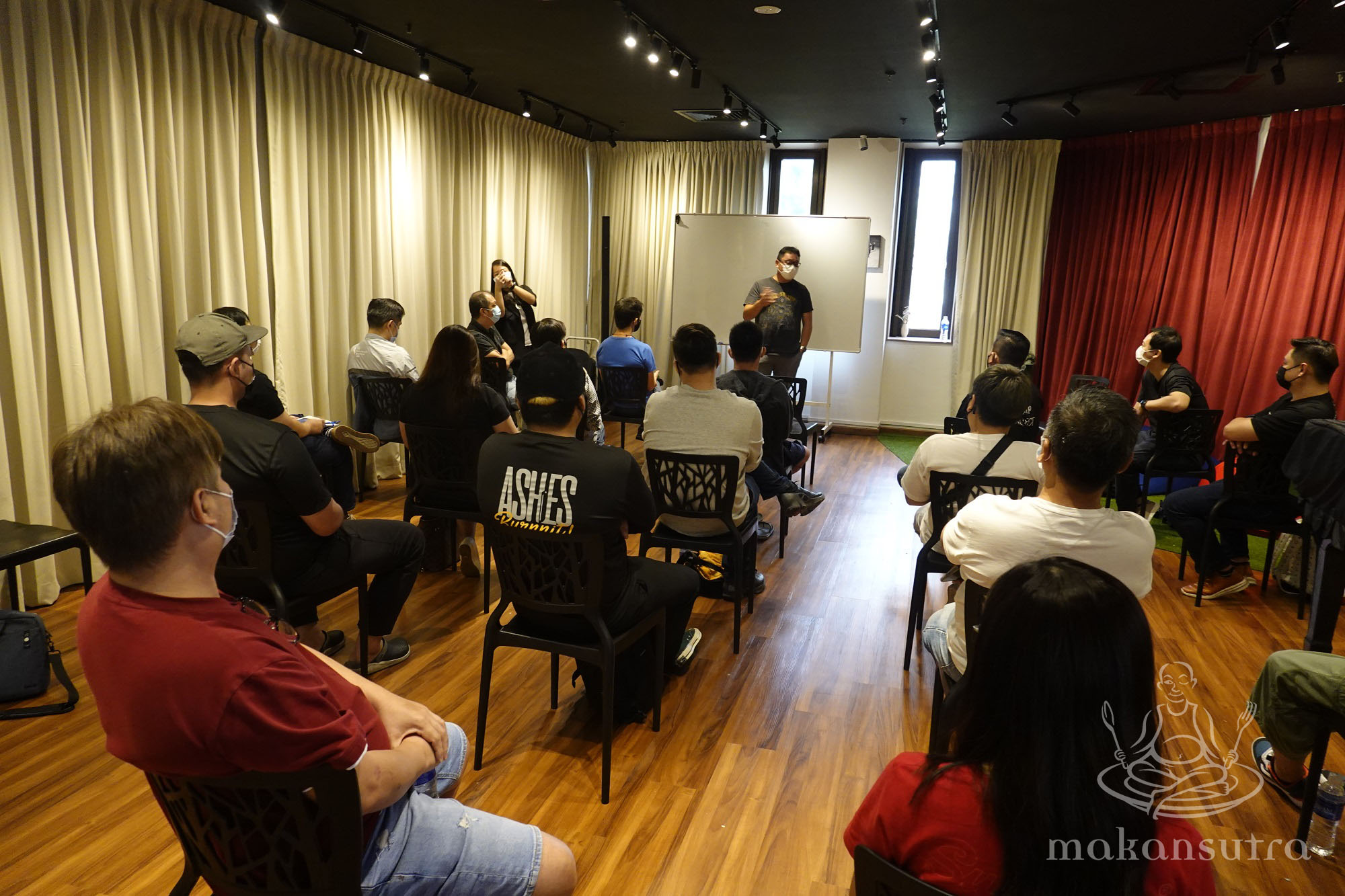 Start Spreading the News! Hawkers Heading for New York
By KF Seetoh - Wednesday, Feb 16, 2022
Firstly, I have to warmly and sincerely congratulate these hawkers who boldly took on this highway to set up our hawker makan flag in New York. Because they say, if you can make it there, you can make it anywhere. We had New York mainstream media asking me "why the Big Apple?". Why not, I say, for when something happens in NYC, the world takes note and our Unesco class hawkers is something we are only too proud to tout.
The Hawkers and Why them
Most of the folks that came and showed interest weren't really keen. Although they have the financial might, operational finesse and local market intellect, the bulk of them lack guts and gumption. Can't blame them, they rather expand to Jurong, a new location, rather than New York, a new market. The ones that eagerly signed on knows what the Romans knew centuries ago, "fortune favours the brave". I tip my hat off to them. I know they will make Singapore proud and show just how exportable our hawker culture can be. They will go down in history.
We have in our group, younger millennial hawkers who have never been to that part of the world, let alone New York. Some were fast to the draw, they called, came, listened, paid up and signed on. We have single stall hawkers, an exciting and young local kopi chain (I have always wanted to work with them) and even big name brands. One kept very quiet, was a bit shifty during the presentation, said thank you and left. He came back the next day, paid up and signed on and is one of the most fervent among the lot. The creator of the popular modern day chilli crab and the white beehoon inventors are setting up shop there too.
I was mindful that we must have a cross selection of all that our multi-racial foodies celebrate. We installed Malay, Chinese, Indian, Nonya, Hainan Western and even a young and exciting local burger brand. Some are talking about introducing Eurasian fare in their menus too.
Urbanspace and the Prime Location
They are the group that was originally tapped to work with myself and others for the defunct late Anthony Bourdain Market. We had since moved on and I surfaced the idea in 2020, to Eldon Scott, the head honcho at Urbanspace- it's ripe for us to build on the recognition Unesco accorded our Singapore hawkers.
Urban Hawker, as the food market is called, is located at 135 W, between 50th and 51st right smack beside Times Square in Manhattan. It has 17 stalls of which 14 offer cooking stations. 11 of these will be filled by Singapore hawkers and chefs with some Singaporean hawkers based in US. There's a bar and some merchandising elements and stations offering no-kitchen-fire fare like desserts and cakes that come from a commissary. The space was originally a short-cut thoroughfare for the crowds heading between Times Square and Rockefeller Centre. This footfall advantage is retained in our design. The space straddles and all day customer base- with the banks and hotels, tourists, and the Broadway crowds framing it everyday. 66 million visitors thronged New York in 2019 and it, naturally, dipped to a still impressive 22million in Covid affected 2020. The numbers are set to rise again.
We proudly present these pioneer Singapore Hawkers to New York.
This Malay burger hawker stall exploded into the scene just over three years ago. 30-year-old Lee Syafiq and his team offer the usual beefy burgers in addition to unique flavoured versions like the Prawn Paste Chicken Burger. For their New York debut they are experimenting with a special Laksa Burger.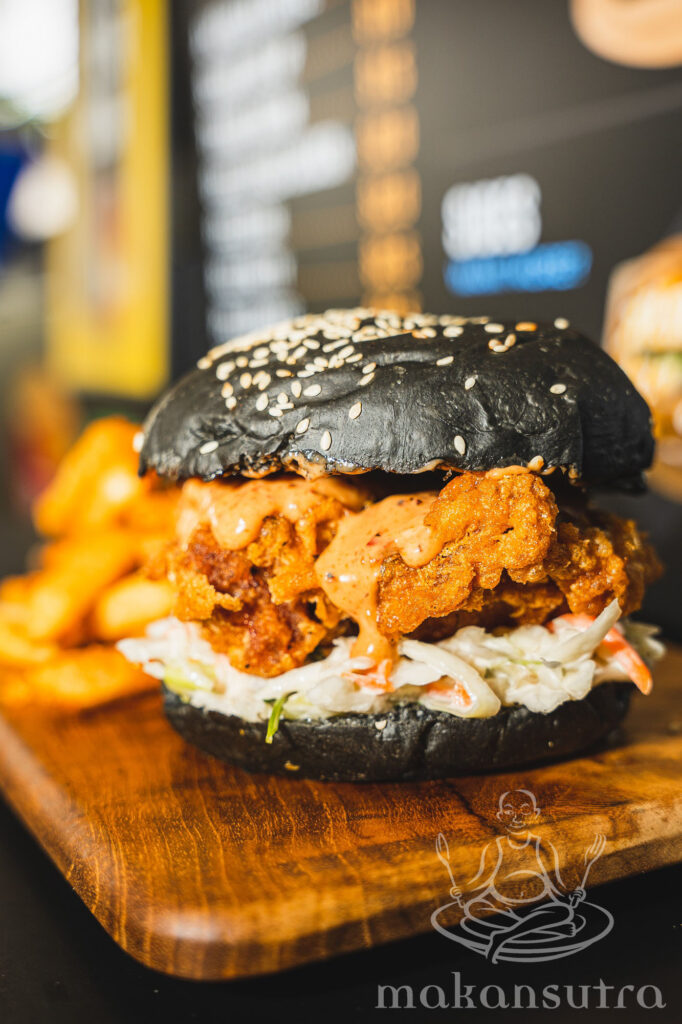 Run by the Tan family, this Peranakan concept began as a humble hawker stall run by the matriarch Madam Daisy in 2011. Now, son Roy Tan helms it as a restaurant as well as a food court hawker stall in the East. Look out for their Nonya Nasi Lemak, a signature rice dish, and arguably the most famous Peranakan dish: Laksa.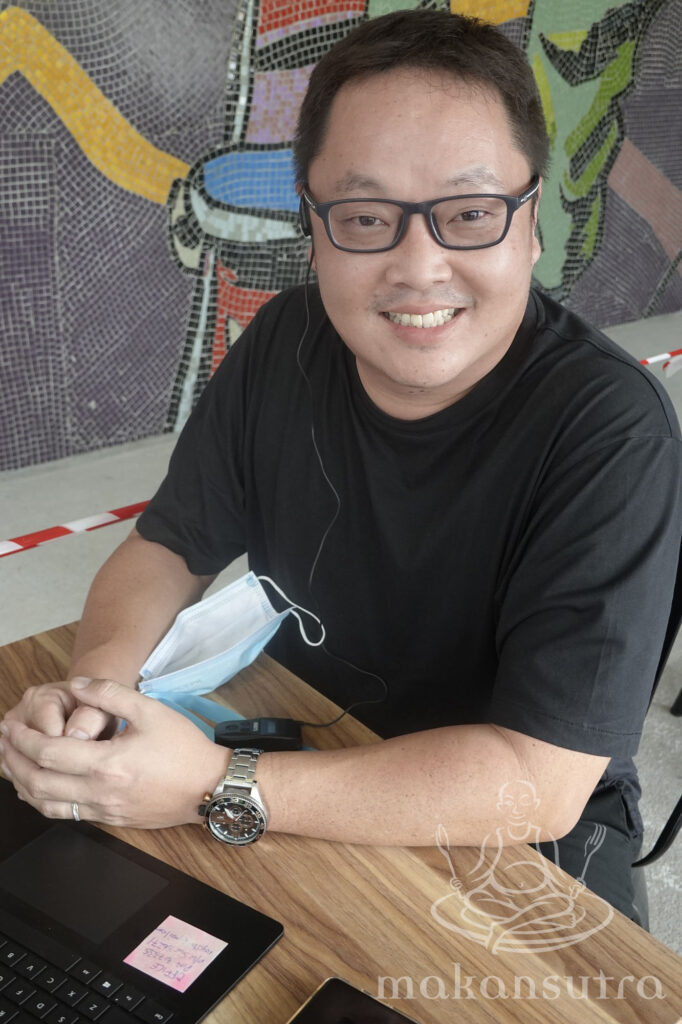 Padi@Bussorah
This authentic Malay and Indonesian café offers local favourites like Nasi Padang (steamed rice served with various choices of pre-cooked dishes) and Ambeng (steamed rice with dishes like beef rendang, chicken curry, and more), Soto Ayam (an Indonesian chicken soup with herbal broth brightened by turmeric) and even Mee Siam (a spicy rice vermicelli dish). Their premium Satay skewers served with rich and spicy peanut sauce dip is a local favorite.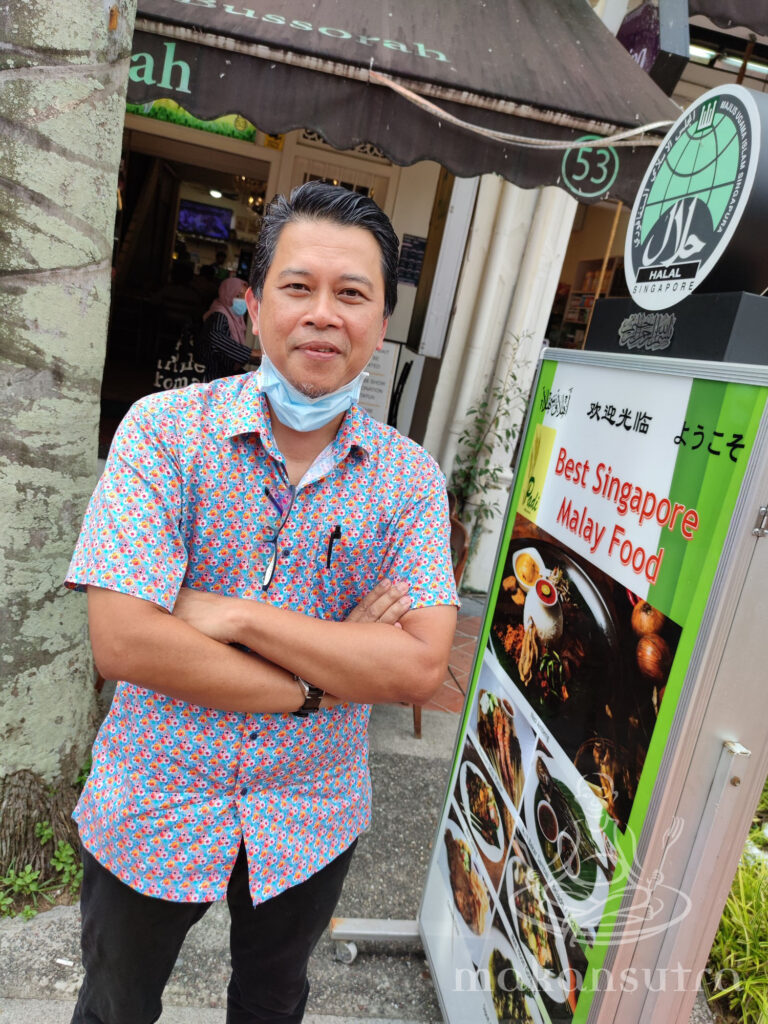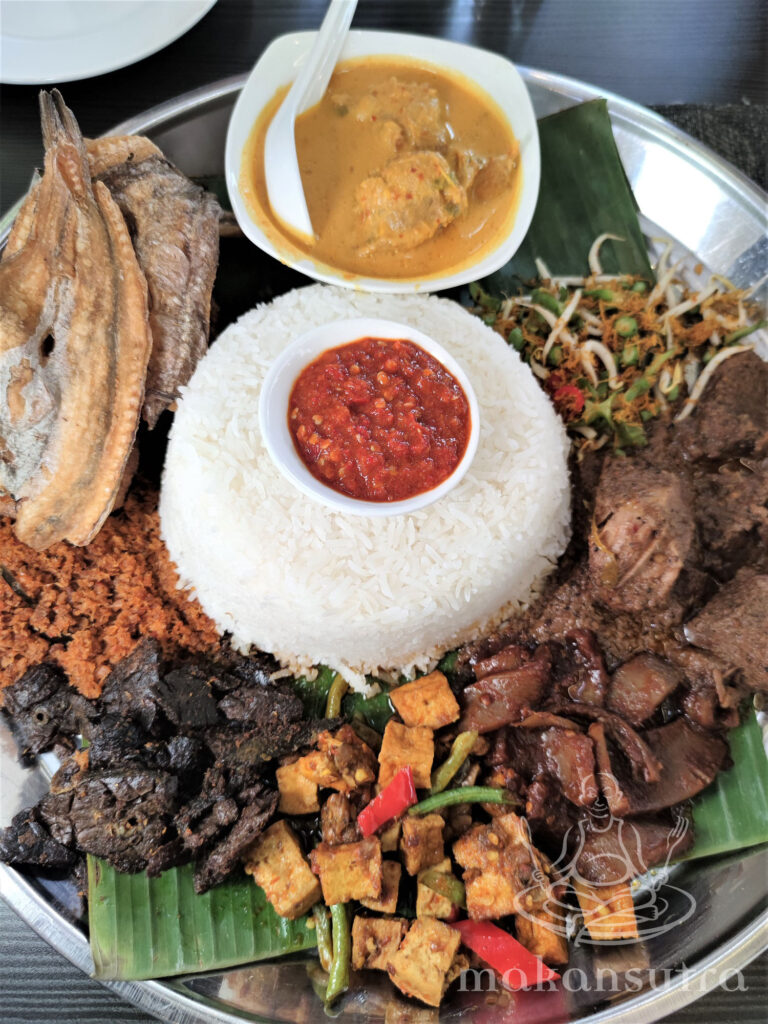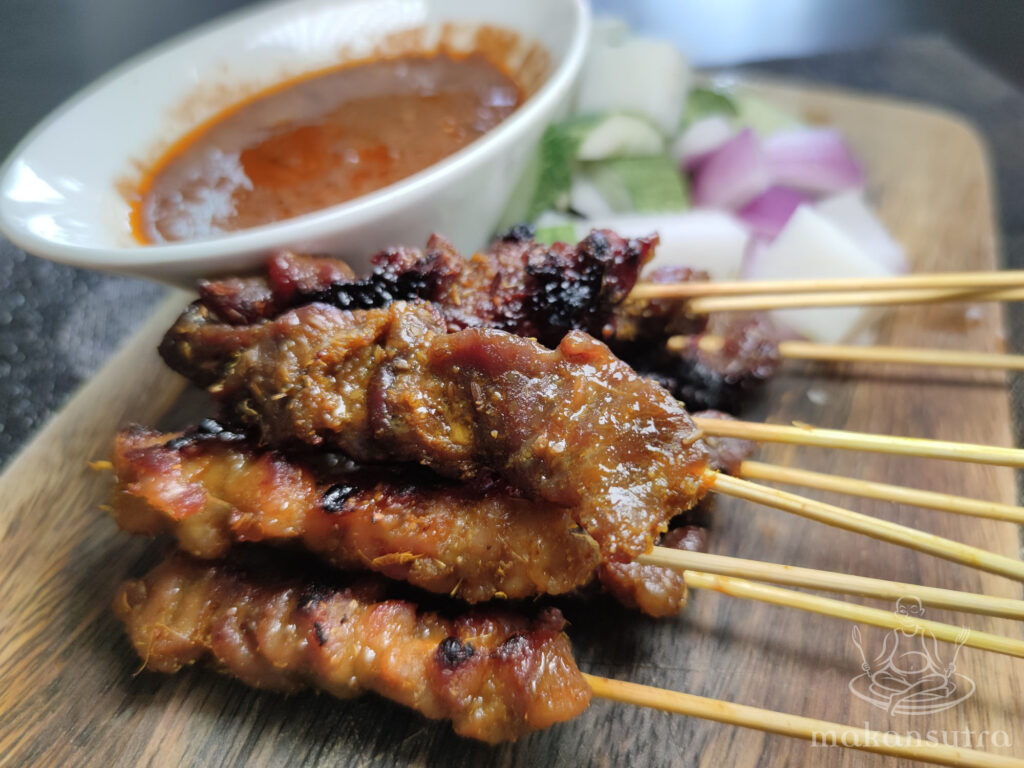 Mamak's Corner
Rajan Belani was once the head chef of Padi@Bussorah, mentioned above. He has since moved to the USA and has been working as a chef. He will helm Mamak's Corner, offering South Indian Biryani with lamb, chicken and achar pickles, as well as the favourite Indian Roti Prata and Murtabak (stuffed pan-fried bread).
A self-taught chef, Rajan Belani's love for cooking started when he was living with his grandmother. He joined Padi@Bussorah as a chef and rose to become the restaurant head chef.
His dream is to bring the Singapore's hawker culture to the USA. He relocated to Los Angeles a few years back and started to sharpen his skill in Singapore Indian food. That's how Mamak's Corner started. He offers catering and private chef services in in Los Angeles currently.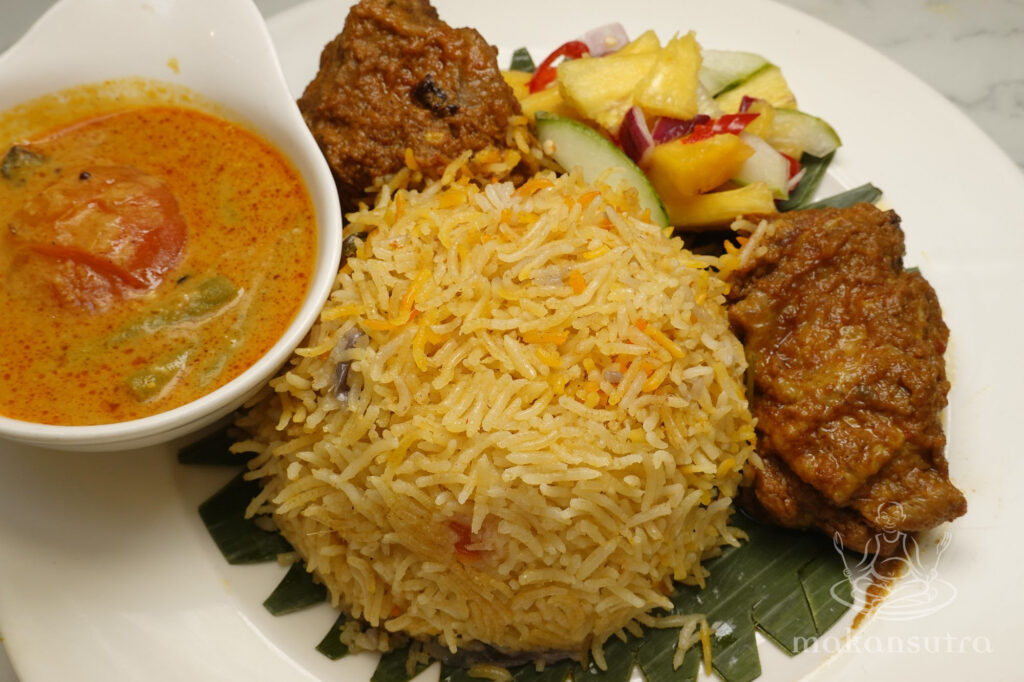 Hainan Jones
Hainan Jones will offer Hainan Singapore Chicken Rice, considered to be Singapore's national dish. There will be a poached, roasted and fried versions, both served with chicken stock, ginger and shallots accompanied with a lime chili, dark soy sauce, and minced ginger dips. The seasoned chicken rice master who will run this new stall will be named at a later date.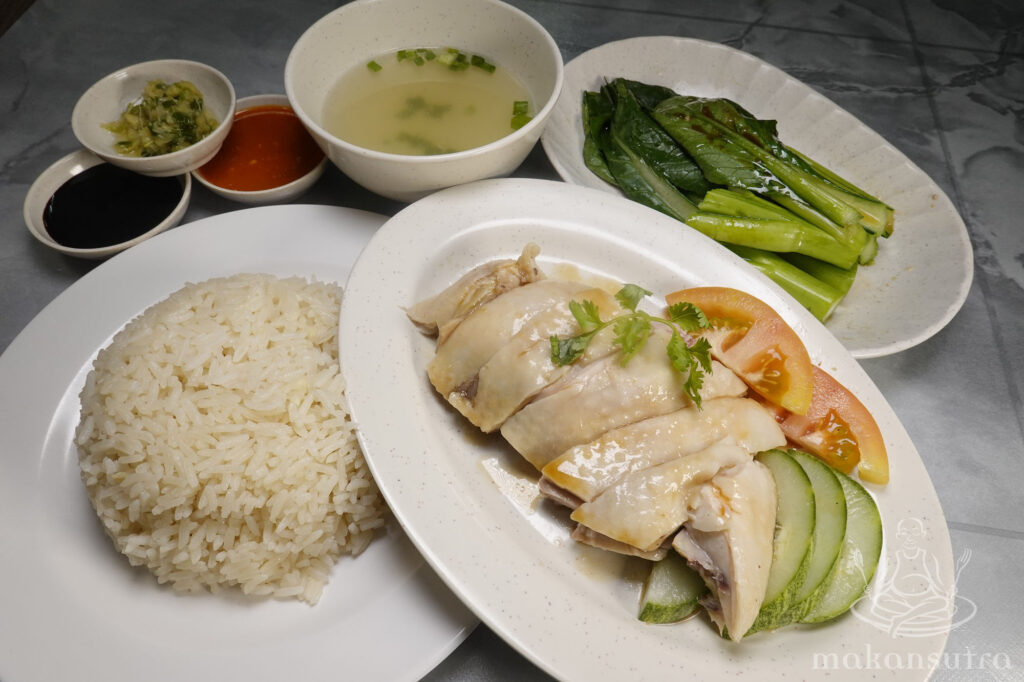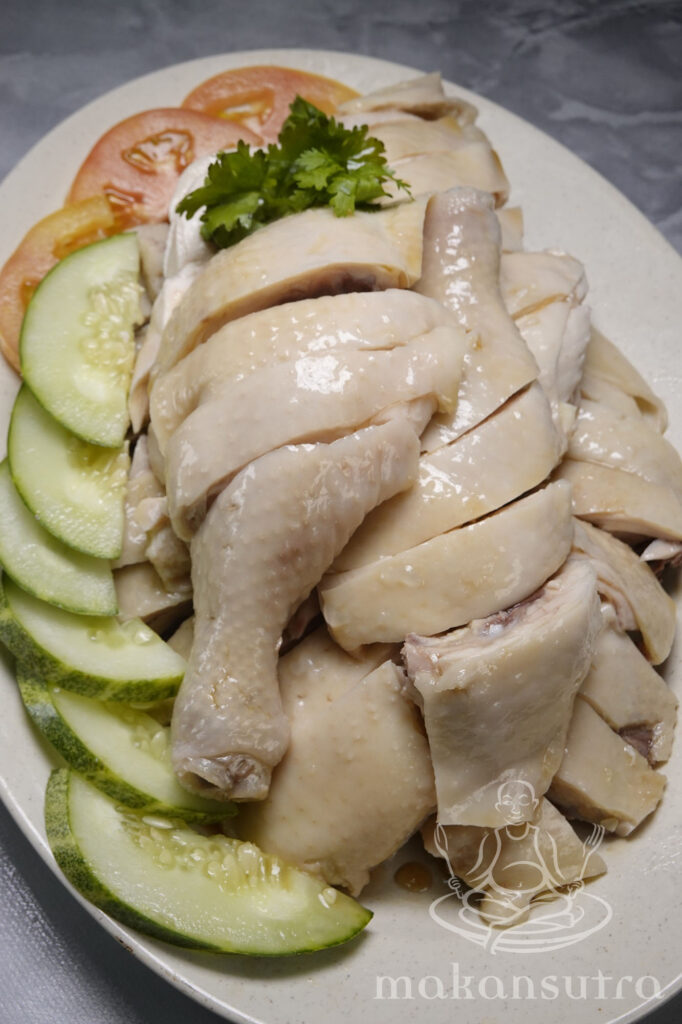 This relatively new chain of coffee shop hawker stalls came charging into the scene just a few short years ago. Founder Terry Neo wanted to take the traditional coffee shop offering things up a notch and Kopifellas was born. Their brand of beverages include the famous Nanyang kopitiam (coffee shop) robusta bean smoothened by condensed and evaporated milk. Look out for their iced Earl Grey tea with milk. They also offer a range of local toast like Kaya with half boiled eggs, other beverages and Singapore Beers.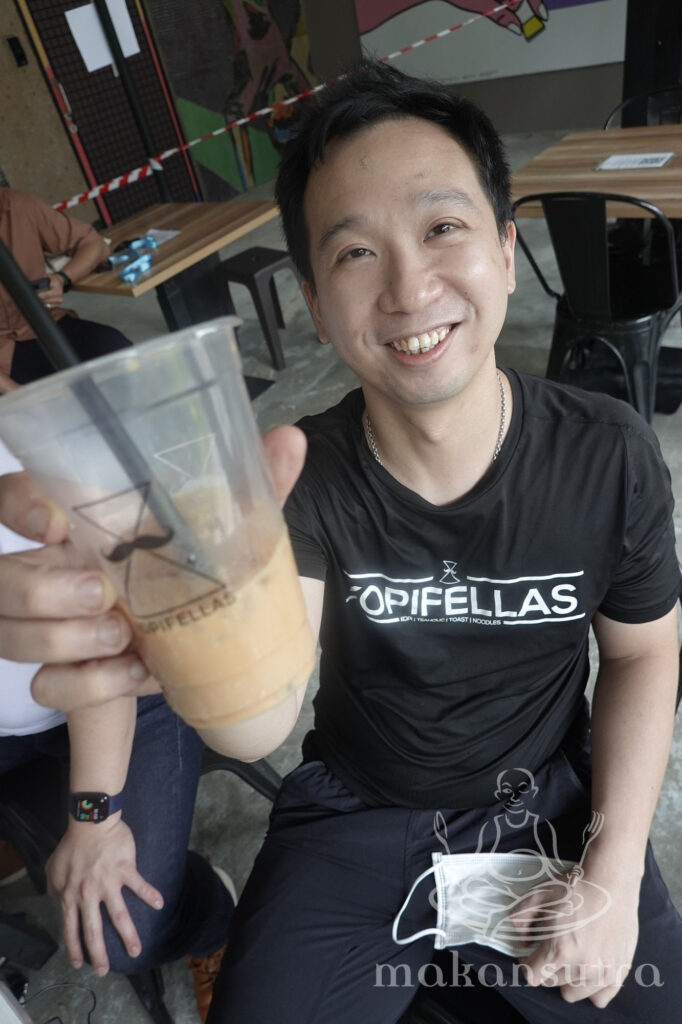 The Tay family created White bee hoon, a rice vermicelli dish braised in seafood stock, in their original coffeeshop stall, Sembawang White Beehoon, back in 1999. It comes uber slurpy, smooth and moreish which is why this dish is widely emulated in almost every hawker centre in Singapore today. Today, they have seven outlets all over the island, with a host of side dishes, and even offer their own merchandise and frozen fare like prawn paste chicken and hae cho (prawn and meat rolls).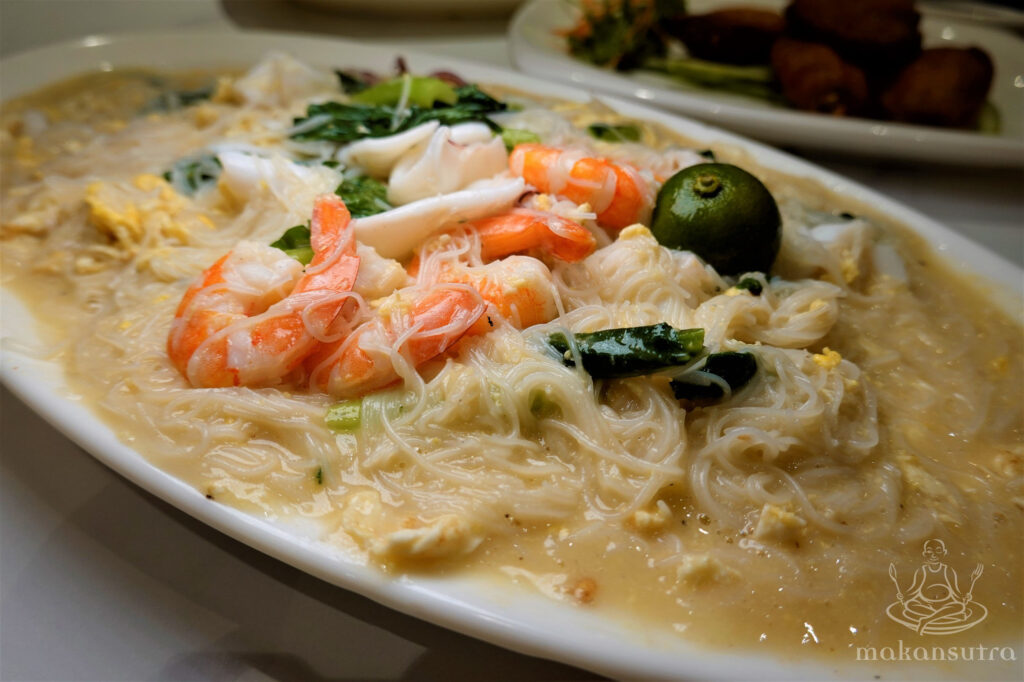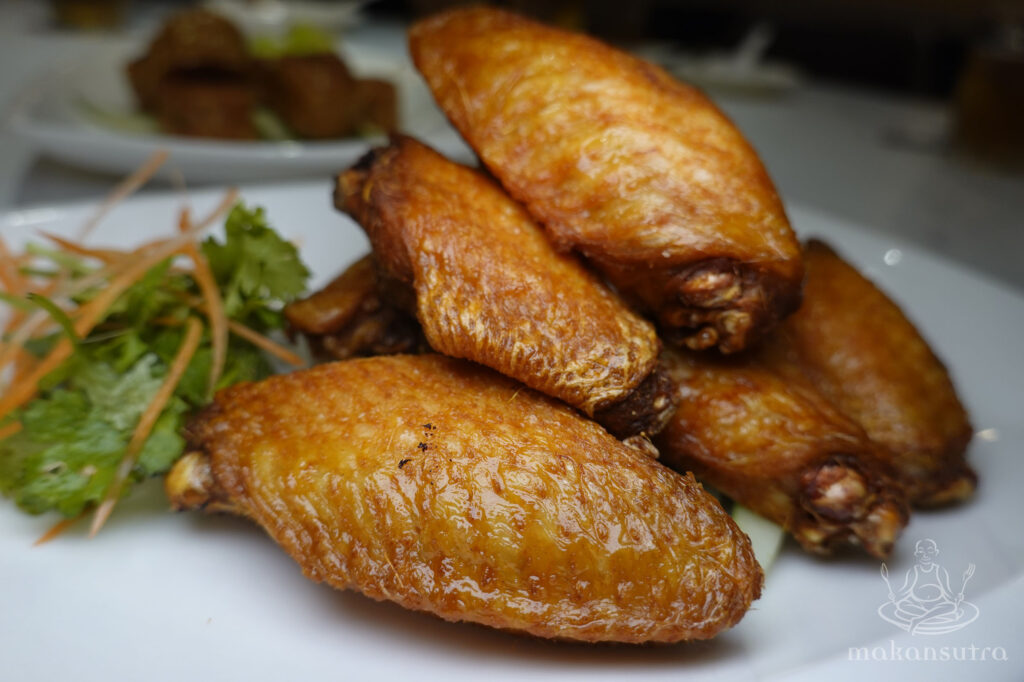 Mr. Chan Chong You had to fend for his family as a kid and took on low paid and tough jobs as an apprentice in Chinese kitchens in Malaysia. He moved to Singapore, became a citizen, and today owns over a dozen hawker stalls offering a variety of South East Asian Chinese fare. His latest venture, Mr Fried Rice, is just that: boldy wok-fired fried rice topped with anything from meat and chicken chops to tempura fish and prawn, among others, with a soup of the day.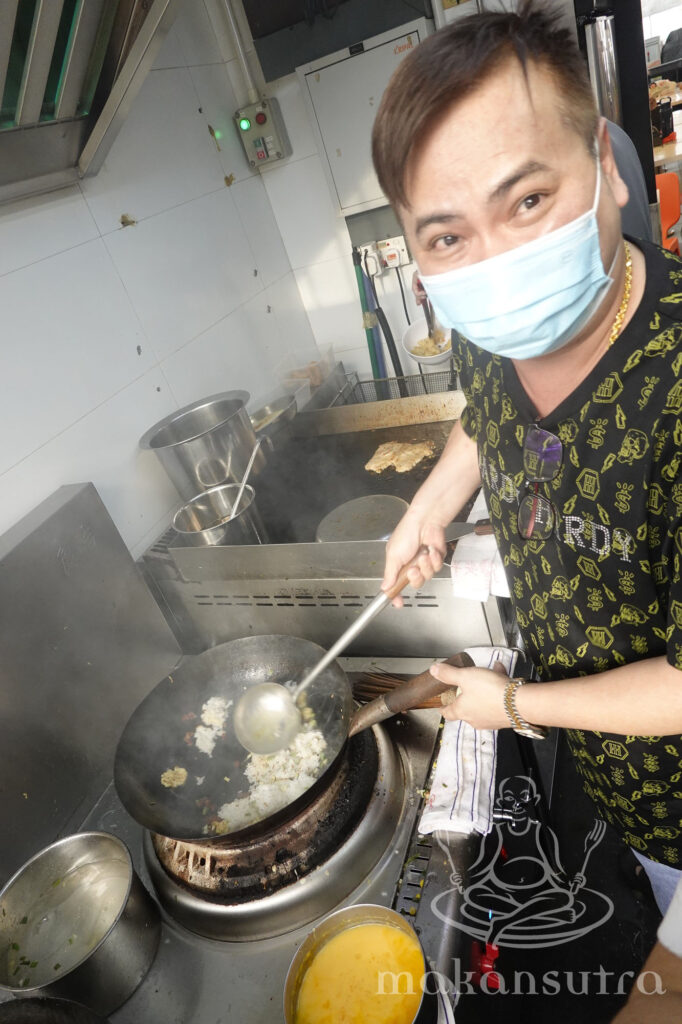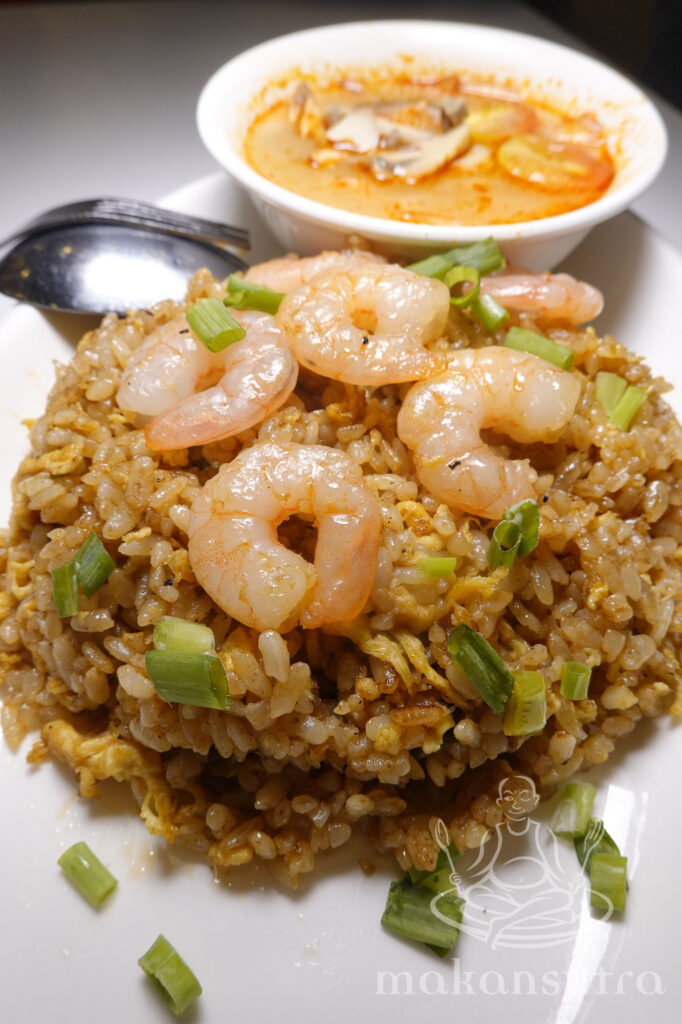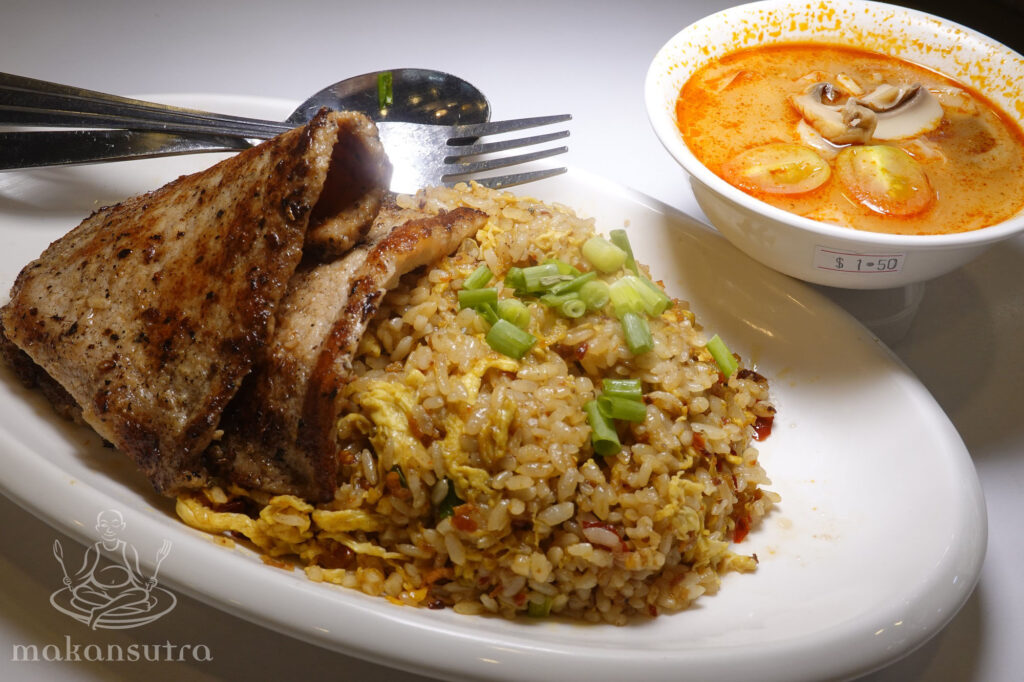 Millennial Alan Choong is a classic Chinese kitchen-trained chef. He went the entrepreneurial route and set up Prawnaholic as a hawker stall, and offers a decadent version of the comforting Hokkien-style prawn noodle soup. His includes roasted pork ribs and prawns, with prawn balls, in a rich shrimp broth, much like a ramen. He also fries up Oyster Omelet and Fried Hokkien Prawn Noodles.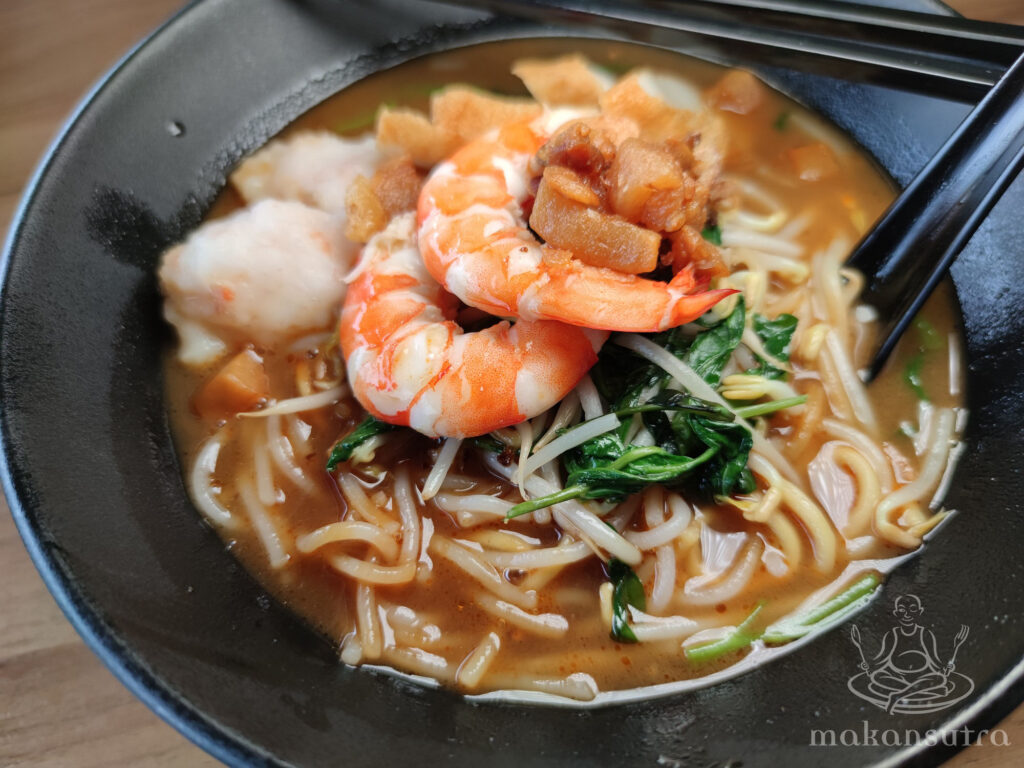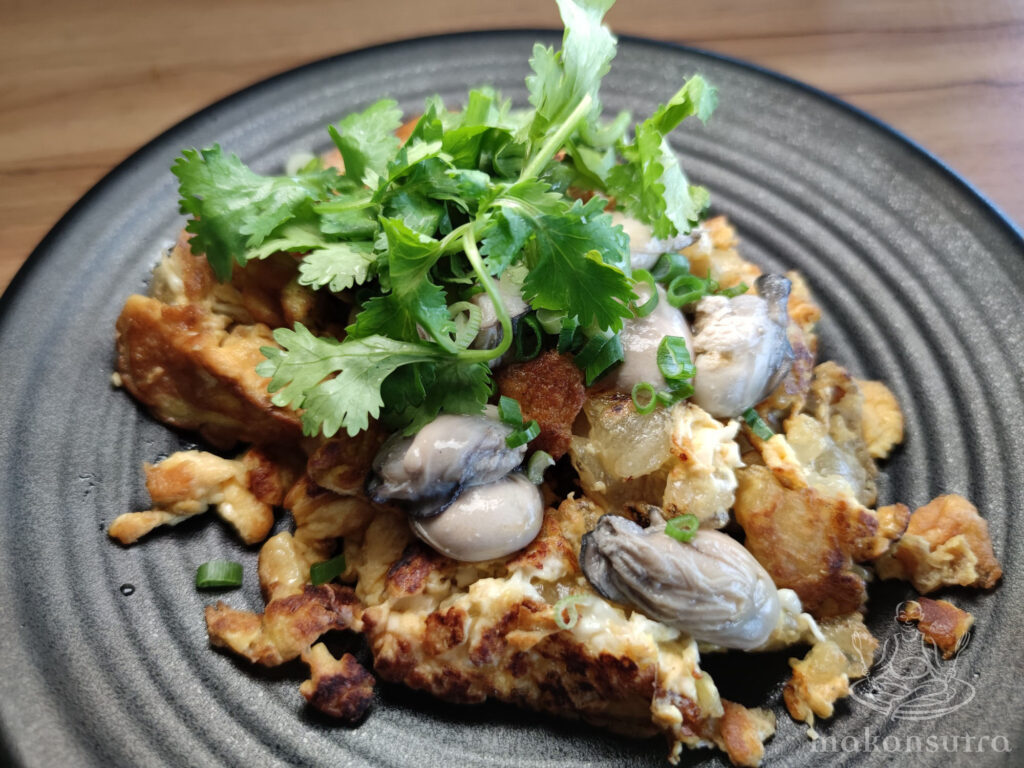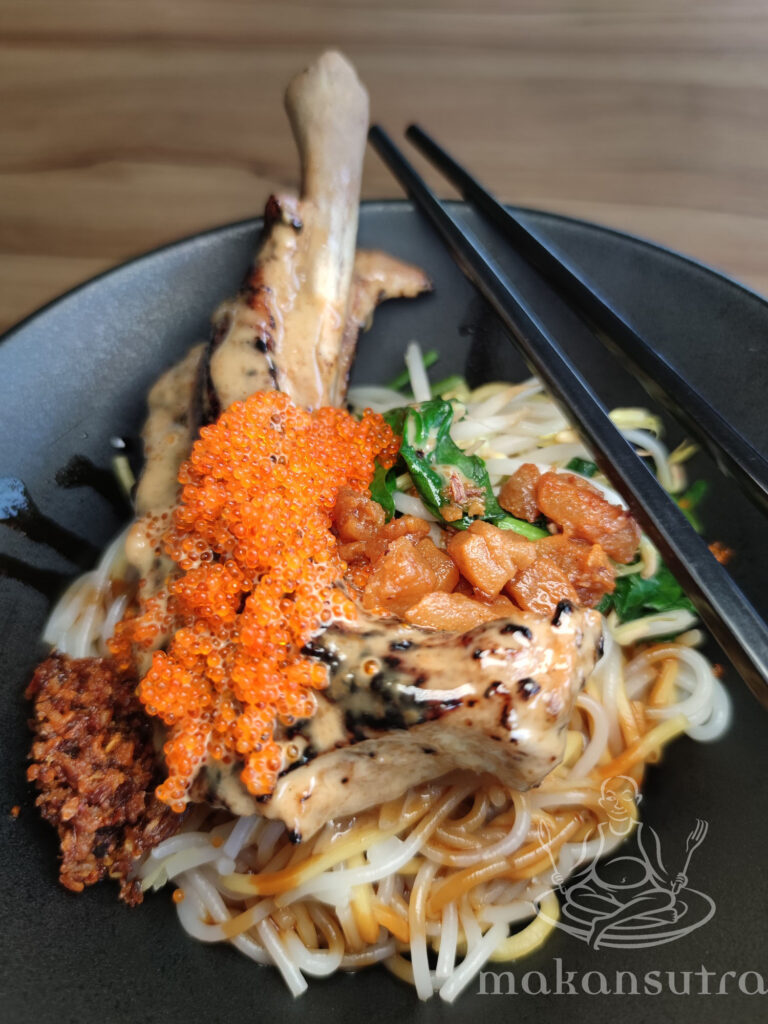 This quiet Western grill chef set up his first hawker stall way out in the North and wowed his guests with his Josper oven steaks and chops. In the tradition of the Hainan Western grills, a culinary inheritance from Colonial era British kitchens, Joe will be plating platters of cutlets and chops over rice, pasta and even quinoa.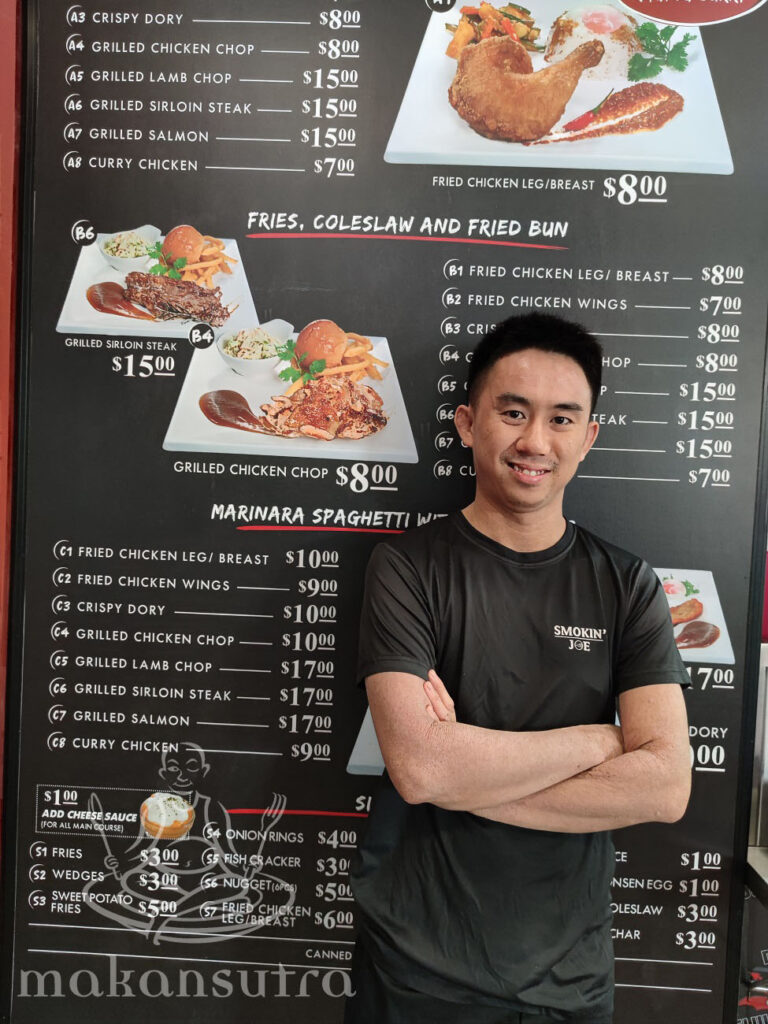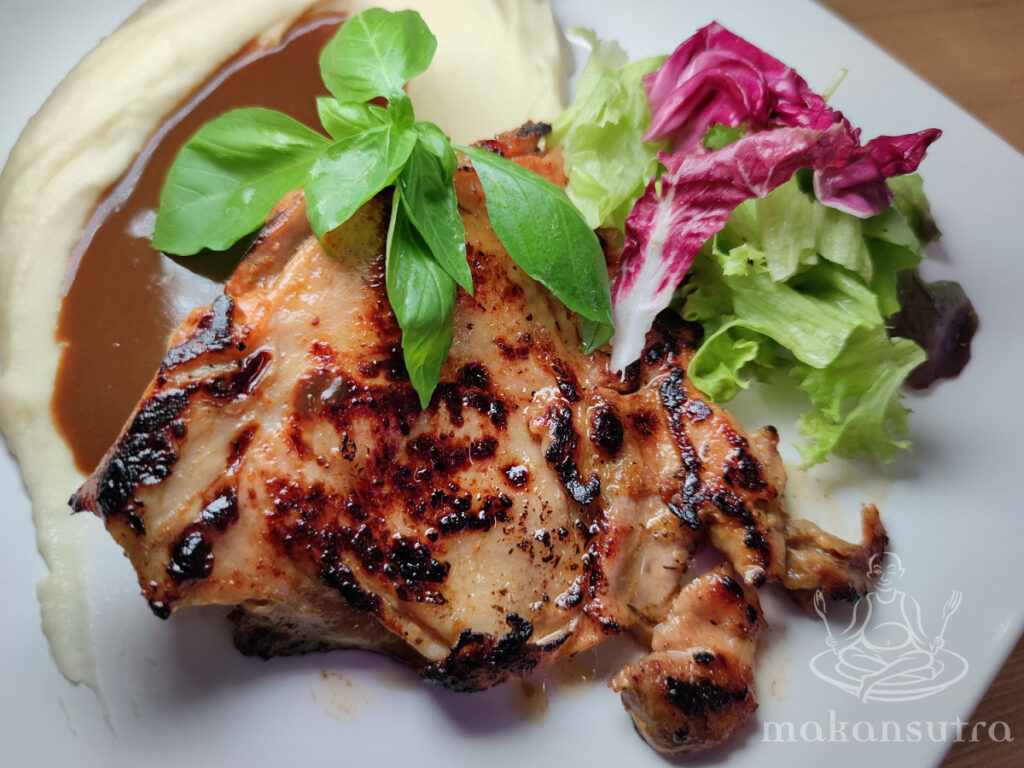 Wok & Staple by Dragon Phoenix 
This is the oldest, most iconic name in the lot. Patriarch Mr. Hooi Kok Wai is credited with inventing the most famous version of our Chilli Crabs, infused with sambal, eggs, stock and a dash of lime and vinegar, way back in the 1950s. The Dragon Phoenix team also invented the Yam Ring: a fried mashed yam ring filled with seafood and vegetables. Mr. Hooi Kok Wai's US culinary trained son, Chris, now runs the operation. This is their first venture into hawker stall operations.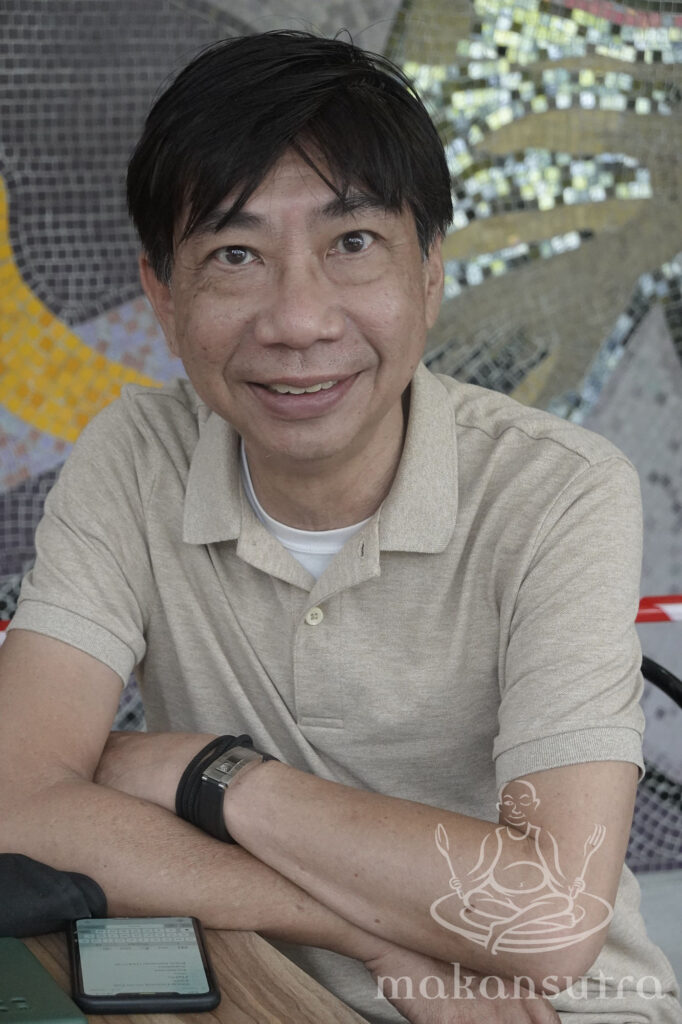 The team will be up in New York till end February for an orientation and paperwork visit. They plan to be back in April for pre-opening works.