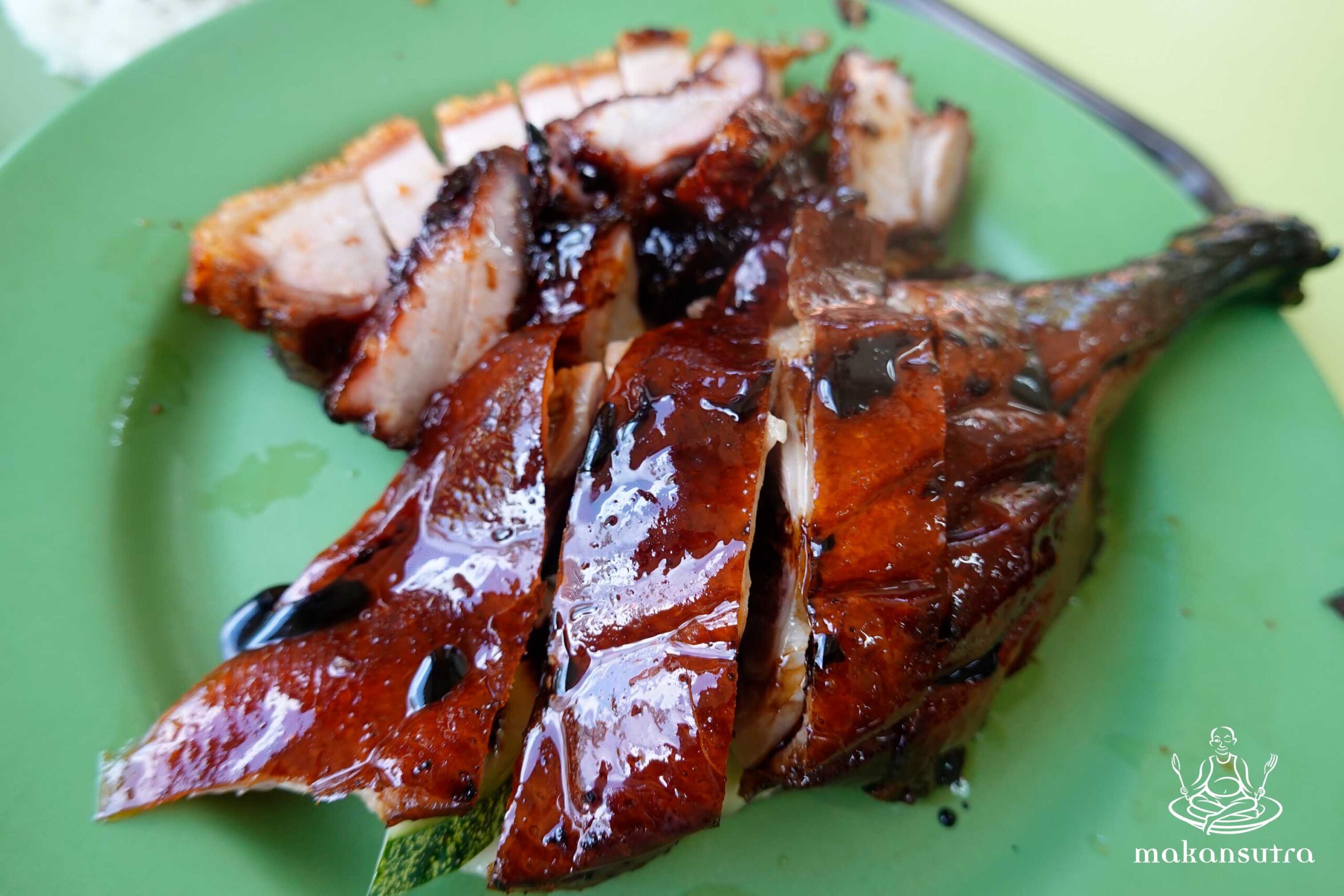 What's New At Reopened Golden Mile Hawker Centre
By KF Seetoh - Thursday, Mar 25, 2021
I work nearby and am very familiar with this hawker centre. A foodie buddy casually commented that this Golden Mile Hawker Centre, though less famous, has more "goodiness" than the popular Old Airport Road hawker centre. I agree. I love a quick coffee and bites at the usual suspect famous stalls like the percolated kopi at Kopimore, North Bridge Road yong tau foo, Hainan fried hokkien mee, the various "deen"sup tulang (they seem to have a similar name pre or suffix), Yew Chuan claypot rice, the addictive chocolate bread crust balls at Mr Baguette.. and the list goes on.
They closed recently for 3 months for renovations, and I returned with a vengeance to check out what's new, or relatively so. And I have at least 3 to add to the list (already found in our free online hawker food guide at www.makansutra.com/ebook).
Golden Mile Hawker Centre, 505 Beach Road.
1. Wenkangji Wanton Noodle, B1-29, 9.30am-7.30pm (daily, till further notice)
Desmond Tan used to toil in the Tsui Hang Restaurant at Scotts Road back in the day. He later dabbled in the car trade business the next two decades but the Covid downturn made him go back to his first love- the kitchen. He never made wanton mee before, but just "winged it" using common sense. His Cantonese style made some foodies compare it with Kok Kee wanton mee, recently sold for $1.8 million, except better. The sweetish savoury sauce with a bold sambal chilli is what makes his stand out. The other edge is the "half fat skinny" cha siew, own roasted in the ubiquitous Apollo oven on site. It is soft, roasty, well caramelised and fat enough. They hand-make their own dumplings and it's packed with minced meat and shrimps.. nicely comforting. Desmond runs the place with his wife Apple and partner Marcus Leow and opens daily for now, as they have just opened earlier this March. Wenkangji is named after his son.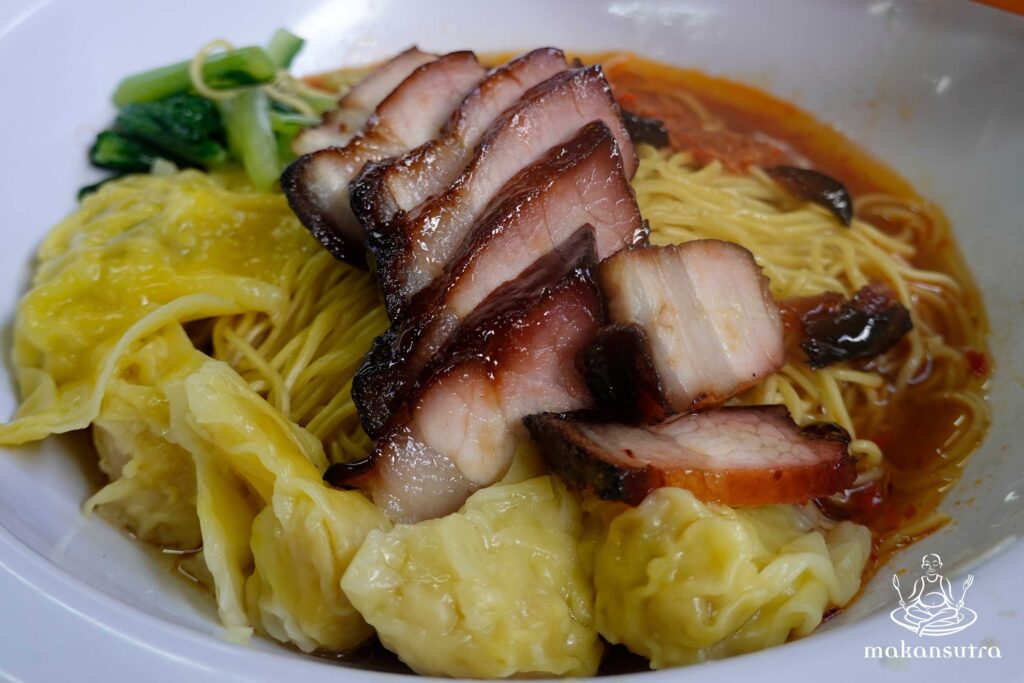 Sweet savoury and spicy wanton mee at Wenkangji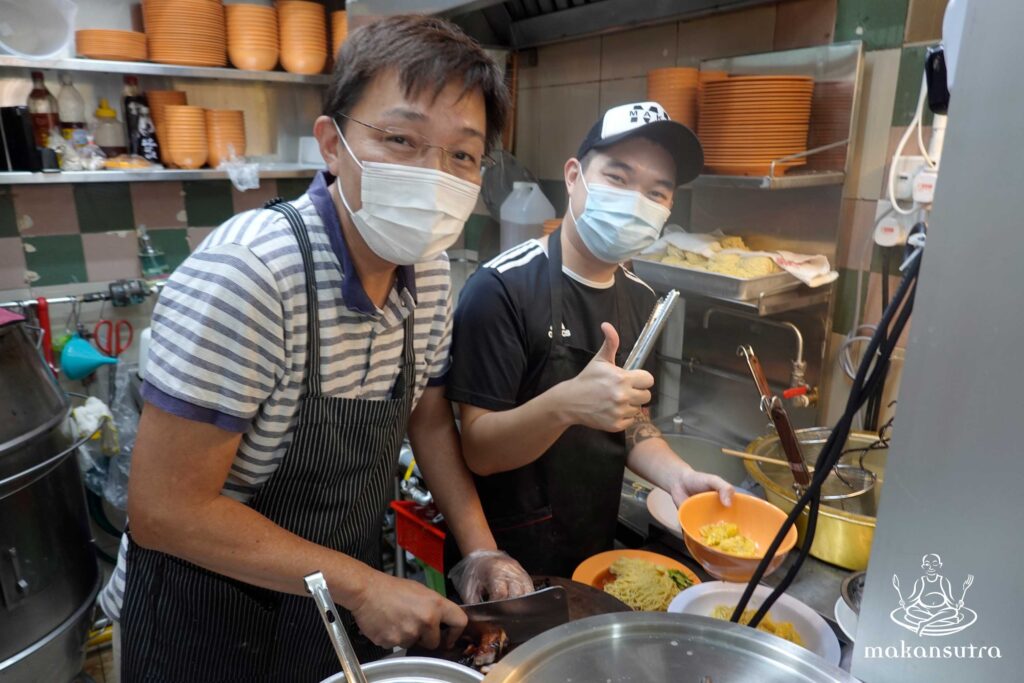 Desmond (R) and Marus (L) – first time wanton mee hawkers at Wenkangji
2. Choon Kee Roasted Delights, 01-74, 10.30am-3pm, close on Wednesday & Sunday
From the week they opened, the queues that form even before the opening hour is relentless. Somehow, it resonated with the customers and residents here. The minute they open at 10.30am, a long line already forms, all patiently awaiting the roasty ducks, pork and cha siew to come off the Apollo oven. The roast duck is my favourite, it is rare to have the skin still crispy and roasty, even if you let it sit for 15minutes. The fowl is soft and juicy and this is the first to sell out, usually before 1pm. The roast pork has one of the best crackling we've tried- thin and very crispy right through and the belly pork is soft and moist. The cha siew is soft and nicely caramelised and with just hints of fat. Come early for the freshest and best experience.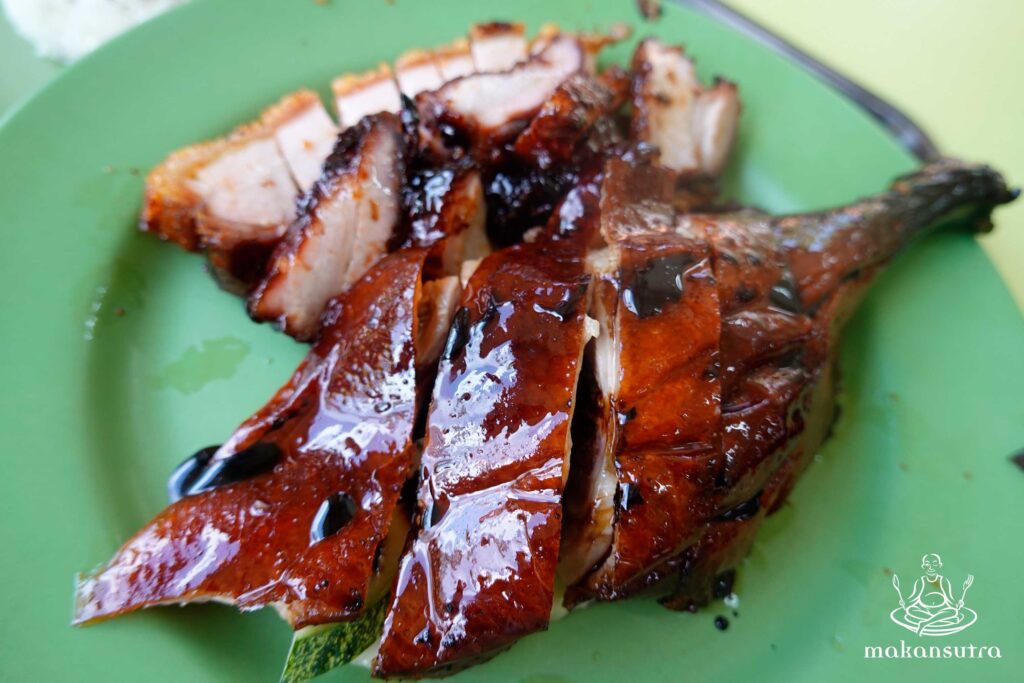 The shiny moist and crisp roast duck at Choon Kee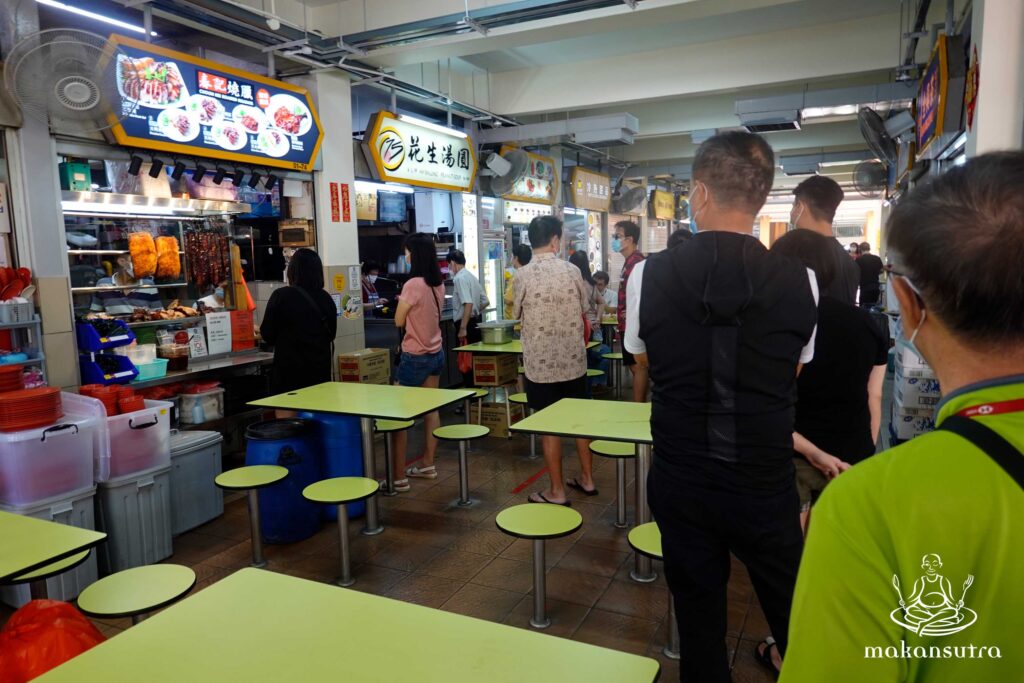 The patient queue at Choon Kee forms even before they open
3. The Vadai Shop, B1-32, 12pm-7pm, Close on Monday.
This family runs one of the best vadai stalls at pasar malam and went into physical stalls in 2019. Stephen Suriyah and his mother Mdm Jumana Rani ran into problems as they subleased a hawker stall (not allowed under current rules). They returned last year at this hawker centre and have opened at least two more outlets since then. Their crispy outside and doughnut-ty soft inside vadais are what the queue patiently waits. They do this batch by batch, turnover is fast and hence the texture shines through. The soft-shelled prawns are fried thoroughly and its shell is crispy to the bite as well.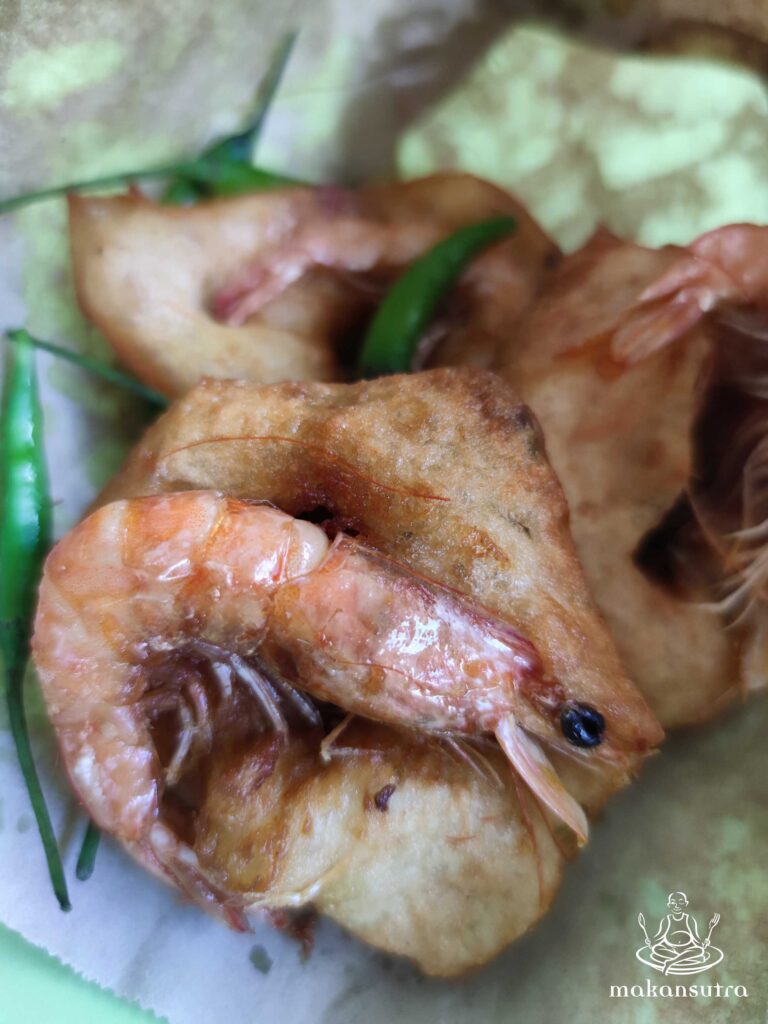 The alluring doughnut soft and crispy Prawn Vadai from The Vadai Shop