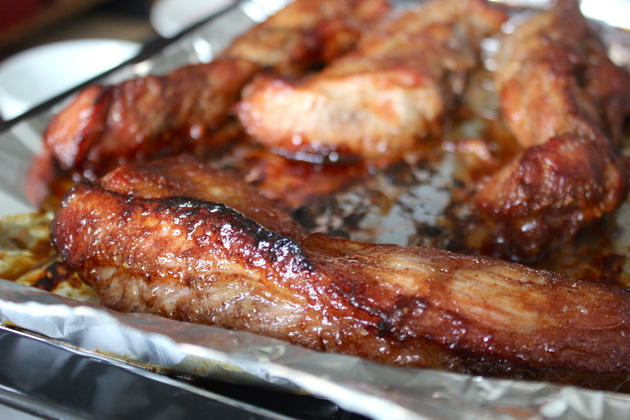 Recipe: Char Siew
By Text by Vivian Pei, Images by Tris Marlis @ Makansutra - Monday, Oct 14, 2013
Hunger hits. You are in the hawker centre facing all these food stalls, what should you have for lunch? Decisions… decisions. You can have Hokkien mee, chicken rice, wanton mee and roasted meat. The latter two are always on our "preferred" list, and are considered "no brainers" for the Chinese palate, as they come with one of our favourite eats – char siew, or as some spell char siu, cha su or cha siu. Apparently, we are not the only ones with such an affinity, char siew is also listed as number 28 on the "World's 50 Most Delicious Foods" readers' poll compiled by CNNGo in 2011.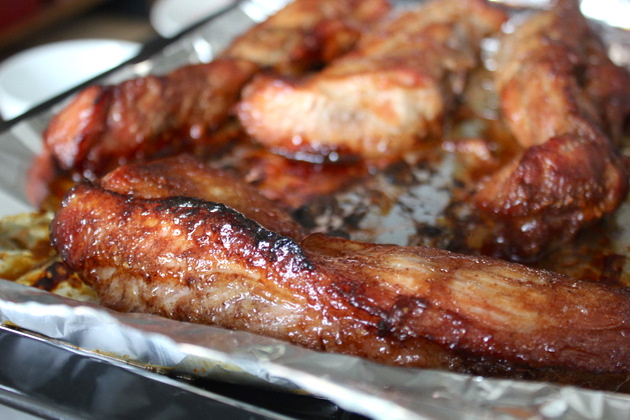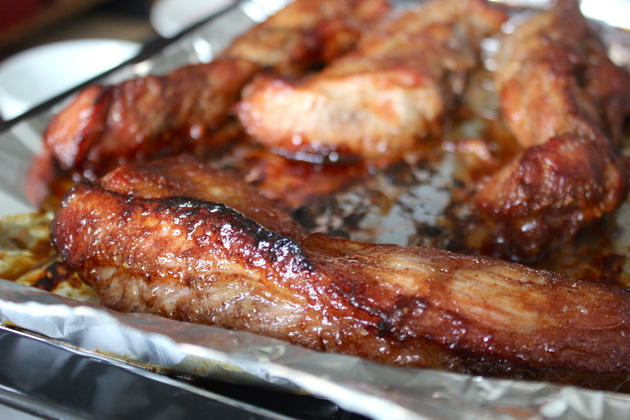 Char siew is usually served with some kind of carb or starch to soak up the yummy juices, such as rice, noodles or as a filling inside fluffy steamed buns. The good news is that slab of roasty, juicy, sweet and savoury roast pork is quite easy to make at home!
Of Cantonese origin, this barbecue pork dish can be made with myriad of cuts. Pork loin or butt is for the more health conscious amongst us as these will yield a leaner result. The belly will of course be fattier, but much tastier too, as fat equals flavour. Our personal favourite, however, is the pork collar or neck. This cut is well marbled, so that the finished char siew is juicy but not overly fatty yet satisfyingly meaty.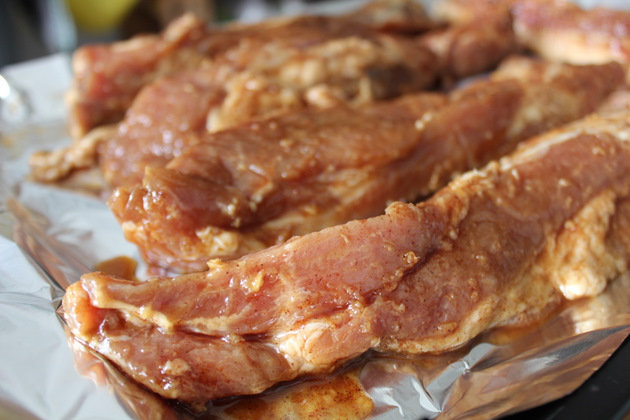 Here's a recipe to make char siew at home. Two kilograms of pork neck may sound like a lot of meat, but trust us, it's not. Plus, the leftovers are great for fried rice, pizza topping, sandwich or even as a beer snack.
Char Siew
Ingredients:
2kg Pork neck (cut into long strips)
1 thumb of Ginger (peeled and puréed)
10 cloves Garlic (finely minced)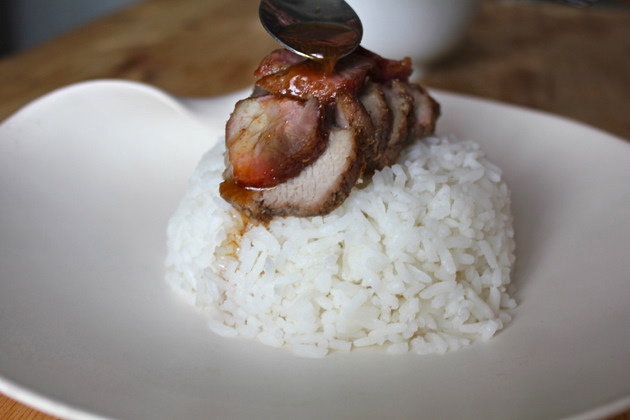 Char siew marinade/sauce:
5 tbsp Soy sauce
5 tbsp Hoisin sauce
1 tbsp Five spice powder
8 tbsp Honey
4 tbsp Shaoxing wine
1 tsp White pepper powder
Methods:
1) Heat up all the char siew marinade sauce ingredients in a pan and bring to a boil over low fire till combined. When it becomes slightly thickened and sticky, it's ready. Remove from the heat and let cool.
2) Mix in the garlic and ginger.
3) Marinate the pork neck strips with this sauce for at least one night.
4) When ready to cook, heat the oven to 200˚C.
5) Remove the meat from the marinade and shake off of excess sauce. Put the strips in a foil-lined pan (for easier clean up later), leaving a bit of space around each piece so that the meat roasts as opposed to steaming it.
6) Cook the char siew for about 30 minutes, turning the meat over halfway through.
7) Meanwhile bring the leftover marinade to a boil for about 5 minute. Brush this sauce onto the pork while grilling (every 5-10mins) until the char siew gets nice and charred. Optional: you can brush the meat with a bit of honey the last 5 minutes of cooking for extra sweetness and gloss.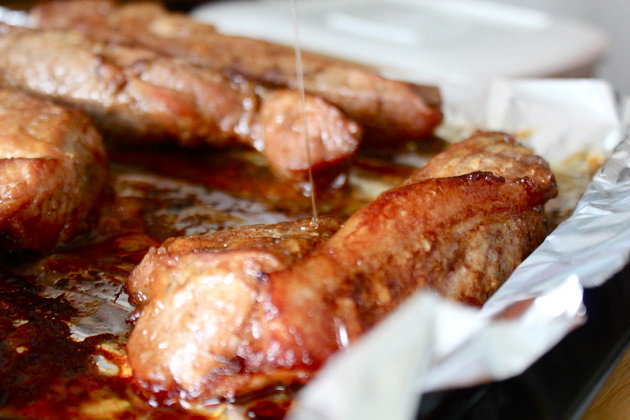 8) Slice the char siew into bite-size pieces, drizzle the remaining char siew sauce over and serve immediately with the carb of your choice. Just add slices of cool cucumber. Makan time!