$10,000 a Month for Hawker Food Chef
By KF Seetoh - Monday, Jul 22, 2013
If you are able to handle kitchen operations (which you can easily learn in many culinary schools), cook and know about 20 Southeast Asian, largely Singaporean and Nonya dishes, then a world of first class opportunities await you. We are not talking of sophisticated China food show, carve carrots and make fishing lines from mung bean noodles for display kind of skills, but the good old roti prata, curries, rendang, Teochew lor arh or stewed duck, chap chye… you know, that kind of stuff.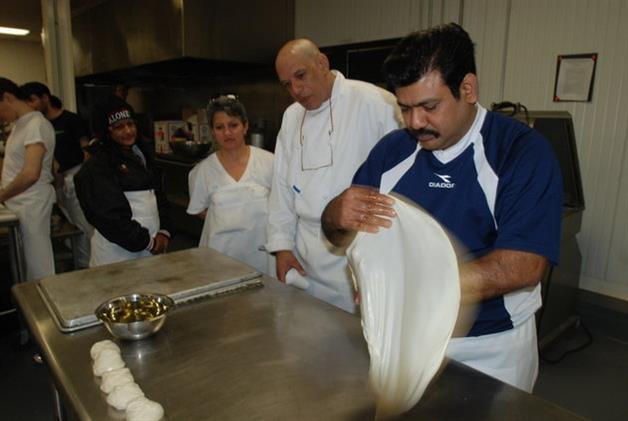 Sounds simple, isn't it? But in fact, in our land where a huge chunk of the population is in love with these iconic local dishes, not many of the newer generation (or post industrialisation era babies) are skilled in these culinary crafts. Which is why the folks from Nam Nam, a Singapore/Nonya inspired restaurant in Copenhagen, Denmark, has a bit of a problem searching for the right candidate to head up their year-old kitchen. What makes this more interesting is that the owner is also behind Noma, the world's number one Best Restaurant for three years running (recently deposed to 2nd place) –chef Claus Meyer.
For appetisers, he is willing to discuss a monthly remuneration package in the six thousand euro dollars range (if you fit the bill), which is something "I pay more to my other chefs in Denmark" he says. And that is how much confidence they have in Singapore-accented Asian cuisine for the European market. They see it as the next big thing in Europe.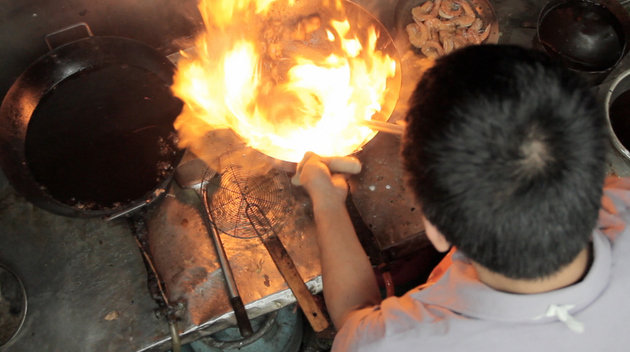 The conundrum – not many fit the bill thus far. He had some candidates whom he was not overly comfortable with as they had been based away from Singapore, cooking tourist class food for too long. The management team has been to Singapore numerous occasions and they tear in at the hawker centres and coffeeshops for the truth in the authenticity. He feels his current chefs can do better, hence the need for a local food master from Singapore to lead them.
I recently posted his request, as a good pal of his, on my Facebook page and a sad (less than half a dozen) amount of inquiries and applications came in. There was a lot of interest and humour in response like "I wish I can cook" but not many made the cut.
The pathetic truth is that while many would like to enter this field and take local cuisine to international heights, there are no proper doors or entry into this big green field of opportunities. You probably have to intern at local food cafes and learn whatever the self-taught senior chef cares to share with you. It's rote learning, at best. The government is building new hawker centres but "where are the new hawkers that will excite a new generation" and a lot of funding and subsidies (up to 90%) is given to Singaporeans and PRs if they take up street food courses from affiliated institutions. But, "where are the trainers" and whose "secret recipe" did they obtain and are offering.
Let us know (send an e-mail to contact@makansutra.com), if you are the real hawker food hero who can take up the mantle of this challenge. But meanwhile, that, about S$120,000 yearly package is still up for grabs for someone who can do a few decent versions on local chow like mee goreng and yu sheng.