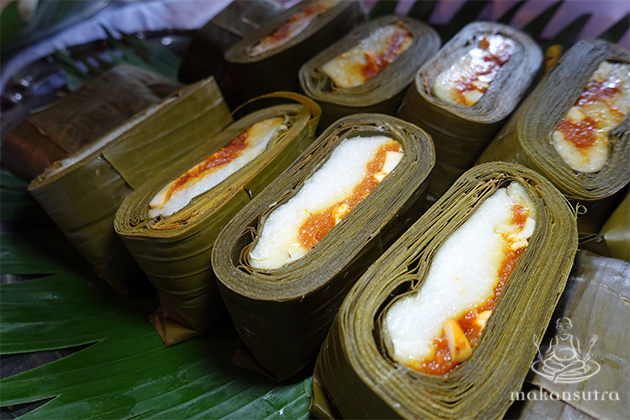 15 hours food frenzy safari in Philippines
By KF Seetoh - Friday, Apr 07, 2017
Philippine food: Can you get more than what's offered at the Lucky Plaza cafes and canteens or what they call the "turo-turo" or point-point food shops? The quick answer is yes but you have to crawl your way around Philippines to find them. Check out what this team of journalists and bloggers devoured at the recent Makansutra 15 Hour Food Frenzy, conducted as part of the World Street Food Congress to be held in Manila in June. The Food Frenzy began at 7am from Manila.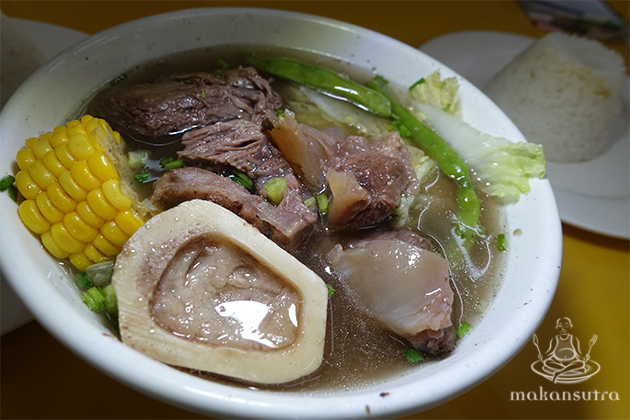 Bulalohan Sa Espana. (Corner of Espanan Boulevard and Sampaloc, Manila. Opens 24/7. )
Bulalo, it's the ulmitate beefy breakfast for the group. Bone marrow and beef shin is simmered with leeks, pepper, corn and carrots and a pinch of salt till the soup says-beefy!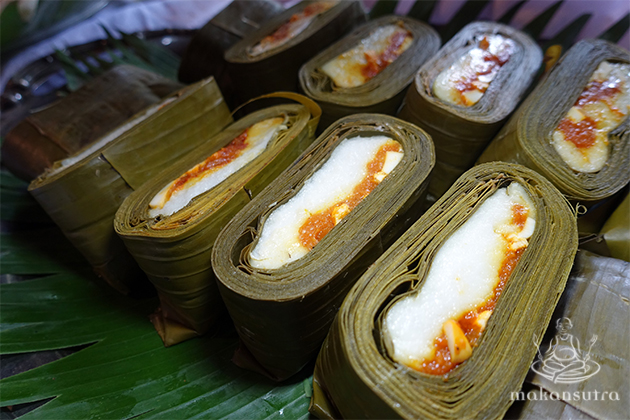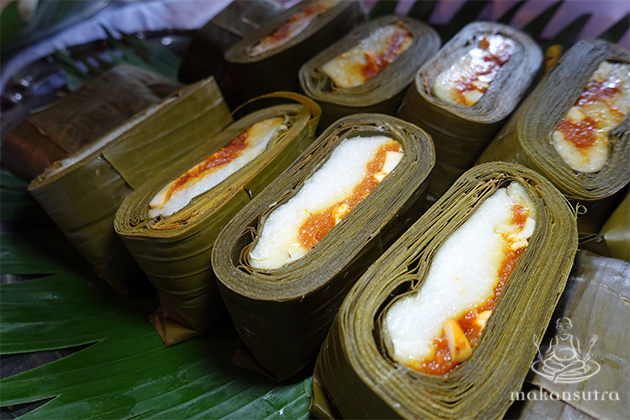 Atching Lilian. (Brgy. Parian, Mexico, Pampanga Tel: (+63915 773-0788 By reservation only, minimum of 10pax )
Lilian is the acknowledged doyenne of Kapampanga cuisine. Pampanga, being the food capital of Philippines is known for their take on Spanish, Chinese and even American fare. Her longganisa (meat sausages) has enough fat to please and her tamales, done with chicken and salted egg yolk is wrapped thick in taro leaves before steaming. Her private dining room is booked at least four day a week.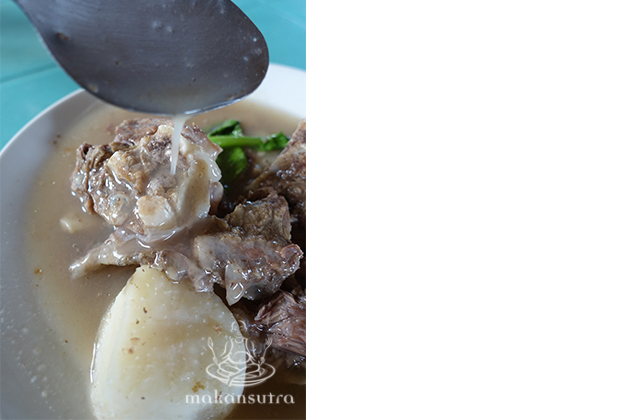 Taldawa Carenderia ( off Santo Cristo Rd, Balen Homesite, Angeles, Pampanga 10am-4pm daily tel: +639065424279)
It's a no frill kampong-esque kind of eatery. They offer the usual Sinigang, Adobo and Calderetta but unusually, with goat and duck that they rear out back. These meats are not common in the Philippine diet which makes theirs so special. I love how the gaminess of the mutton is cut through with the sourness in the Sinigang soup. Pure pleasure when had over rice.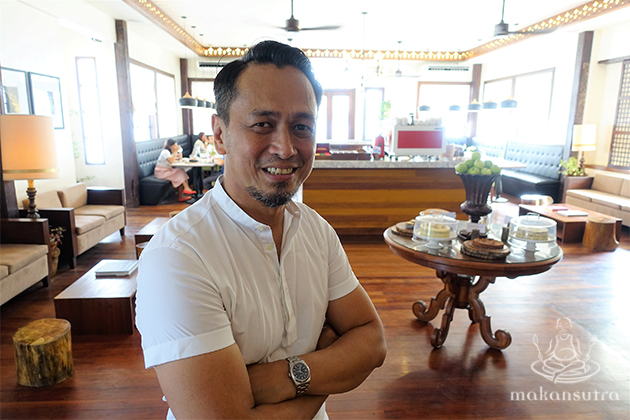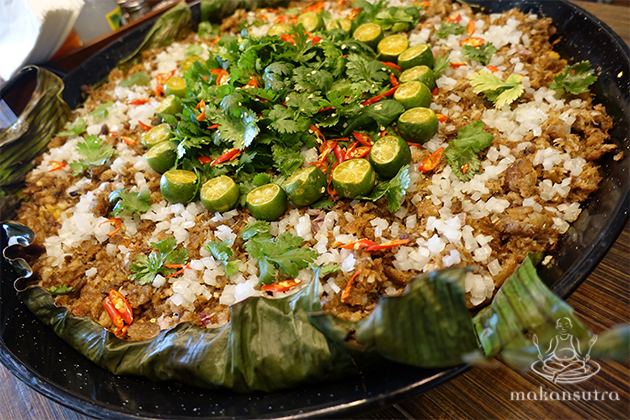 25 Seeds ( 2F Dycaico Ancestral House, Barangay Sto. Rosario, Angeles, 2009. Tel: +63905 257 7149. 11am-10pm daily)
Chef Sau Del Rosario helms this place and will lead team Philippines at the World Street Food Congress. He turned an old Spanish mansion into a charming modern tavern delivering both old and new heritage fare. I discussed the idea of a Sisig (fried and chopped pig's head hot plate) , another national dish of sorts for them, into a Sisig Paella. It was a hit with the group. The bits of crunchy chicharon and meat sharpened by calamansi lime with saffron rice, was alluring.
Susie's Cuisine (Nepo Mart Complex, Angeles City, Pampanga Tel: +6345 8880034).
This stall, which grew from a humble food cart in a simple stall in 1972, has grown to be one of the best snacks and dessert cafes in Pampanga. Their most popular item is the tibok tibok, a carabao milk curd- rich, smooth, soft and not overly sweet. They have a host of rice cakes and pudding and the Palabok, savoury sourish seafood beehoon is also a signature at this place.
Makansutra Hawkers (Level 2, Blk A, SM Megamall, Manila .10am-10pm daily)
A press conference was held at this premises and they were fed SE Asian signatures, something that is fast getting popular in Manila. We had, among others, Nasi Lemak , laden with 7 toppings including sambal sotong, sayur lodeh and the bone crispy tawalis fish.
Zubuchon.(Talisay, Makati, 1203 Kalakhang Maynila, tel: +6328005706, 11am-10pm daily)
Food celebrity Anthony Bourdain calls their lechon "the best pig..ever' but that's his opinion. They hail from Cebu and recently opened a branch in Manila. The skin crackling is what takes over me every time and it's the same here, always. The pork is fresh and roasted on site. They don't take bookings, at least for now.
For more on the World Street Food Congress: www.wsfcongress.com