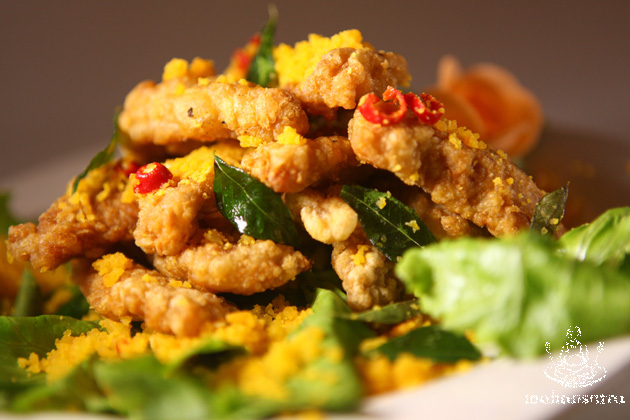 2016 Singapore Grand Prix: The Rarer Gems at Makansutra Gluttons Bay
By Victoria Lim - Friday, Sep 16, 2016
It's the time of the year again, where ear plugs are needed and camera phones are on stand-by, it is the 2016 Formula 1 (F1) Singapore Grand Prix weekend. The itinerary is the same for the past seven years – music acts, race qualifiers, semi-finals and then finals. So be adventurous, switch up your taste buds and ditch the usuals for some of these lesser known but equally delectable fare at Gluttons Bay.  
Blanched bee hoon slathered with a nutty-peanutty sauce, and topped with generously portioned ingredients such as tau pok, squid, prawns, kang kong and of course sticks of satay – how do you not fall in love with this. Alhambra Padang Satay is the first and only stall in Singapore that sells the halal version of this popular Teochew dish.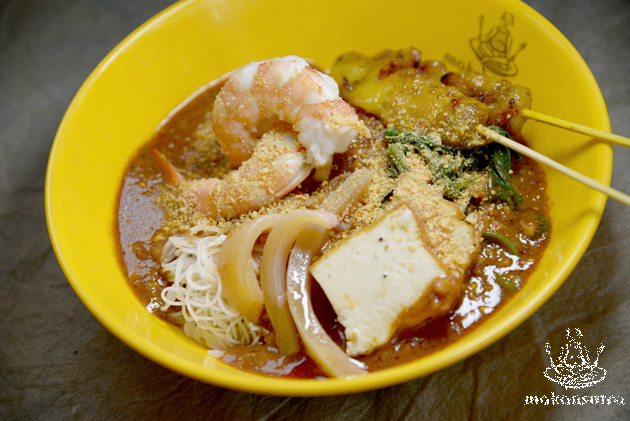 2/ Kaya Banana Tempura
This is one of the best kept secrets at Makansutra Gluttons Bay, Sweet Spot's Banana Tempura. Sweet-sourish banana nuggets are dunked in crisp tempura batter, and then deep-fried to a lovely golden brown hue and crisp. Dip these golden nuggets into the ever-popular creamy kaya (eggy, coconut) jam. This should be had with kopi-o siu dai (coffee with less sugar) or even no sugar.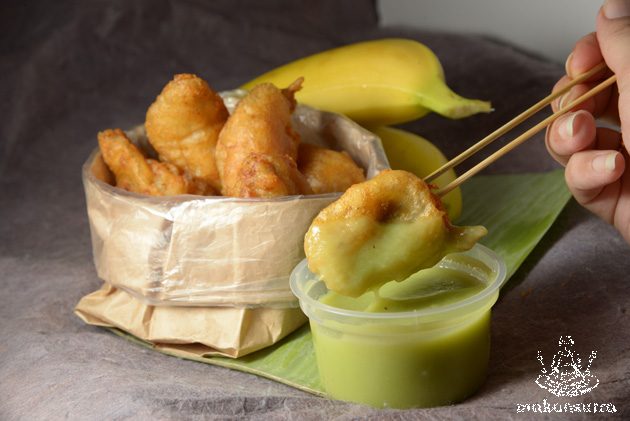 3/ Cereal Duck Fried Rice
New kid on the block, Majestic Peking Duck has been making waves with their very affordable Peking Duck platter (from $12), but the hidden star is their Cereal Duck Fried Rice. It is akin to cereal prawn fried rice, except it is fried with duck meat. Every bite of the fried rice comes with crunchy bits of cereal – savoury and sweet at the same time.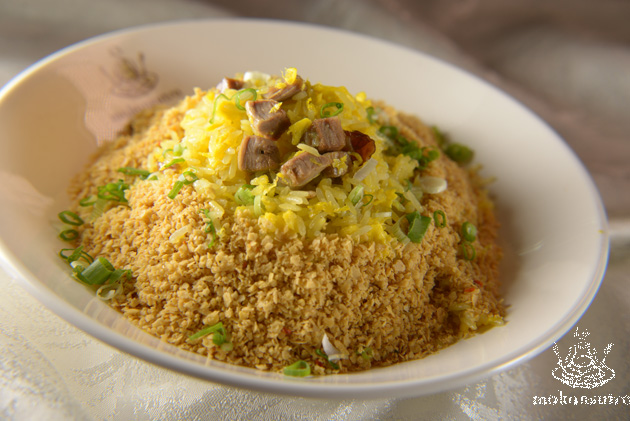 4/ Salted Egg Pork Ribs
The introduction of salted egg yolk sauce has birthed several creations, and Hong Kong Street Old Chun Kee's Salted Egg Pork Ribs is one of them. The juicy pork ribs are sir-fried with the sweet and savoury salted egg sauce, chilli padi and curry leaves.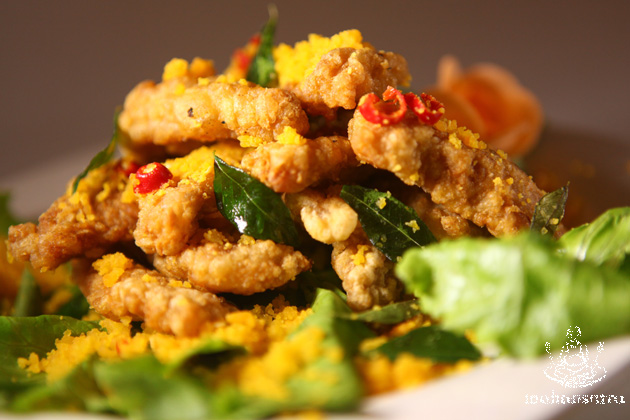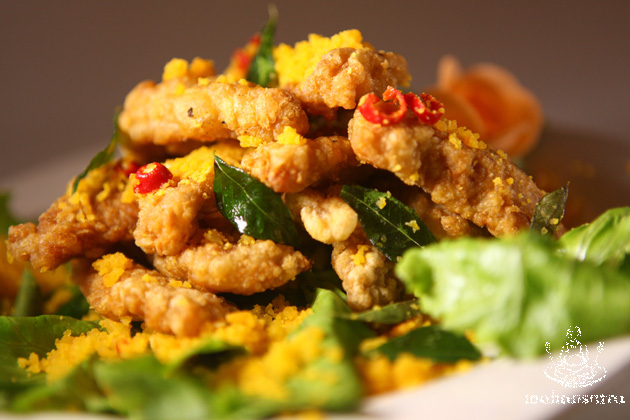 5/ Zu Zu (Choot Choot)
A favourite shellfish dish with the locals, Redhill Rong Guang B.B.Q Seafood cooks them with a mean, fiery sambal paste. "When in Rome, do as the Romans do", so have your Zu Zu the Singaporean way: ditch the chopsticks, pick it up with your hands, remove the membrane, and suck the flesh out from the shell.
6/ Pork Sisig
A favourite of many Filipinos, Gerry's Grill slow-boiled the cheek of the pork and then stir-fried it for that extra crisp. It is then served on a hotplate to retain the sizzle. Squeeze the lime over for an added tangy flavour. Great on its own or with rice or bread.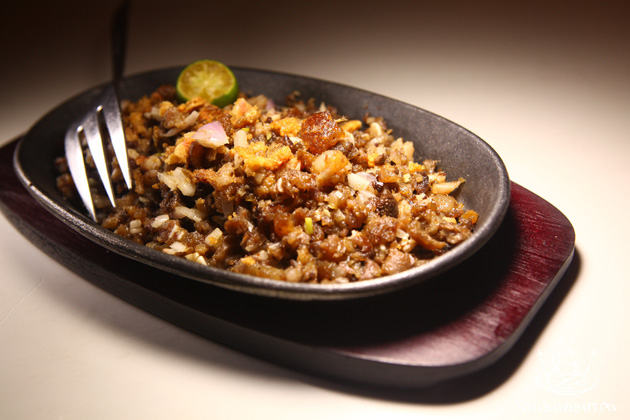 Do take note that Makansutra Gluttons Bay is within the F1 circuit. Therefore, F1 ticket is needed to access the eatery.
Makansutra Gluttons Bay
8 Raffles Ave #01-15 
F1 Operating Hours
16-19 Sep: 3pm-12am
20 Sep: 5pm-2am