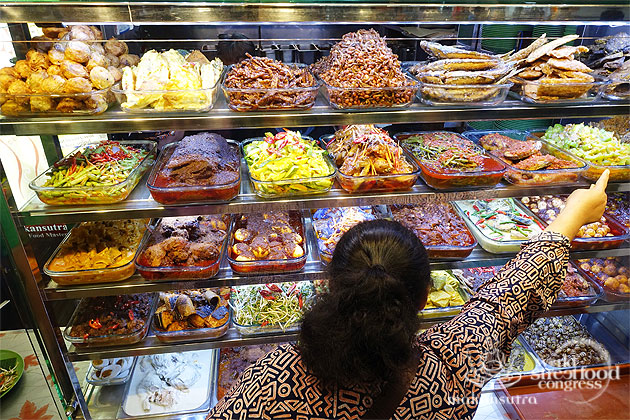 24 Hour Food Tour: Die Die Must Tour
By KF Seetoh - Monday, Oct 27, 2014
We ate for 24 hours recently, non-stop and on the fly. No, it's not a joke, because knowing food culture, its purpose and the opportunities that abound, is serious business. It was an event aptly named The 24 Hr Street Food Frenzy Safari held last week and the first of its kind worldwide. 25 international journalist, bloggers and TV film crew sat alongside a local team of media news hounds and cruised through about 40 dishes at 32 food stops in those 1440 minutes. No sleep time allowed, just a 20 minute refresh and stretch time in the wee hours of Sunday morning.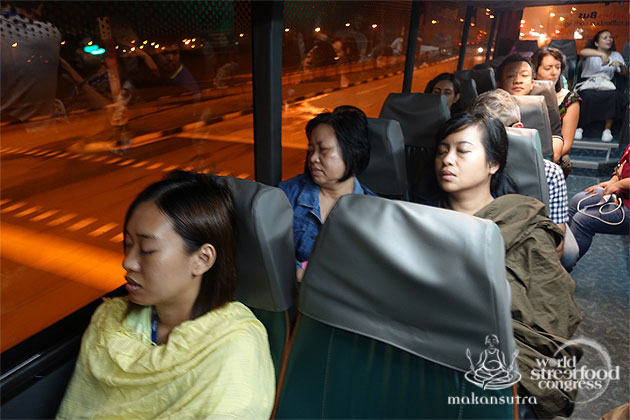 'I was really afraid when I was invited for this…but I trust you guys" was JJ Yulo, top blogger from Philippines, consoling thoughts before the event. The idea behind the 24 feasting marathon (from 10.30am Saturday) was conducted by yours truly as a media conference for the next edition of the World Street Food Congress to be held from 8th -12th , April 2015 at the field opposite Bugis Junction along Tan Quee Lan Street where the former 7 Storey hotel once stood. The mega feasting session had a meaning- top give the media a 360 degree understanding of the world's most popular and comforting food culture. They learnt and saw first-hand, the business models, social enterprise and street food entrepreneurs at work, how such cuisines are fast becoming tourism icons and international trade agendas of this industry. They also saw how a group of young educated hawkers are now slowly beginning to receive the mantle of this industry from an older generation. They are our new set of food warriors out to stop the deterioration of our local heritage food. The Hong Kong bloggers Nat and Hiro from Nathiro blog revealed "we never had fish balls this good made of pure fish and of such texture", while chomping on mee pok tah at Fishball Story at Golden Mile Food Centre (#01-85). Food editor Odilia Wineke at Detik.com, Indonesia's number one lifestyle online portal fell over for the mee pok tah, asking "why we don't have this in Indonesia". Here's some of the makan highlights (To see the full 24hour makan list, click here)
(12pm on Saturday) Guan Kee Kway Chap, 210 Toa Payoh Lorong 8 #01-24. Monday to Wednesday 11pm -8pm, Saturday 10am-8pm, Sunday 9am-8pm (closed every Thursday and Friday). We warned, especially the western journalist from London, Australia and America who may be queasy about offals over this, but they were the one who were the first among the lot to proclaim their love for it. The offals are very well cleansed, softly stewed with some bite intact and the lor or stew sauce was not overly redolent with herbs, which can put some off from this Teochew dish.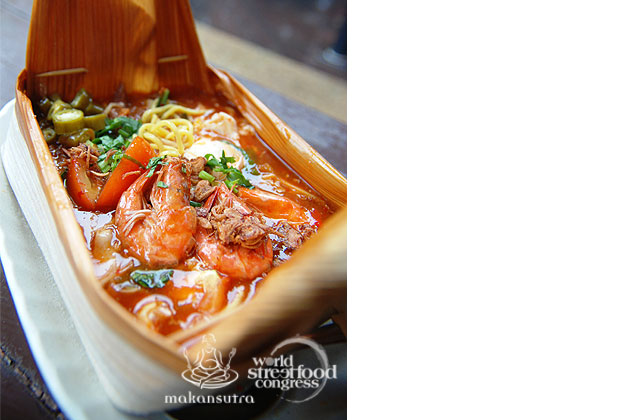 (9pm on Saturday) Mamu's Kitchen for Opeh Mee Kuah, 1 Bedok Road, Bedok Corner Food Centre, Stall #25, 1.30pm to 9.30pm daily (Thursday to Sunday). His style pleases the masses i.e , the Chinese. It comes thinner and lighter and uses a seafood and lamb stock. This thick spicy soup noodle comes in a boat shaped opeh leaf (of the betel nut palm) and it is visually and palatably appealing.
(10pm Saturday) Candlenut Restaurant, 331 New Bridge Road, Dorsett Residences, #01-03. Monday to Friday 12-2.30pm & 6-10pm, Saturday 6-10pm (closed every Sunday). They came here just for a unique rendition of the classic Nonya icon, the buah keluak nut. Chef Malcolm Lee turned it into an ice cream dressed with caramel. Many had it for the first time, and had an unexplainable affinity for the strange yet appealing taste.
(8am on Sunday) Ye Lai Xiang, Blk 4A Woodlands Centre Road #02-36, 4.20am – 2.30pm (closed every Thursday). Clearly one of the best laksa we've had in a long time. They grind their own gritty rempah and do not rely too much on dried shrimps to please, just a well done stock.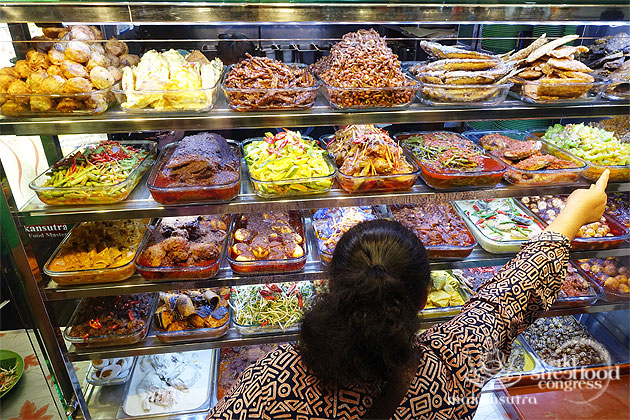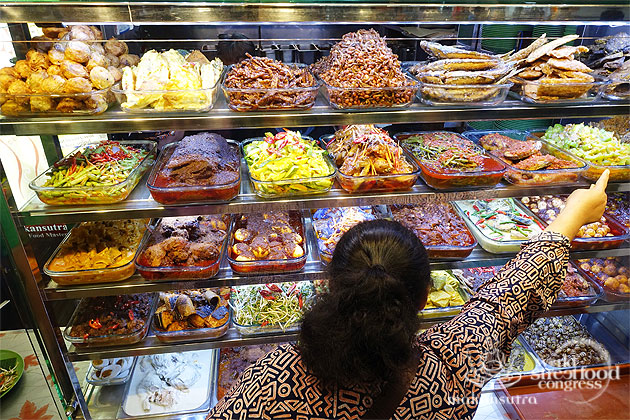 By the way, 90% of them made it through the day and night. They became the first ever successful food commandos of world's first 24 hours Food Frenzy Safari. Congratulations.