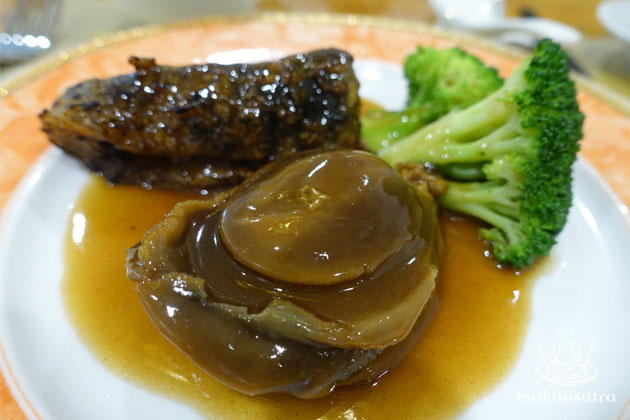 25 yr old daughter now helms Huat Kee
By KF Seetoh - Wednesday, Sep 16, 2015
Chinese restaurants these days are just that…Chinese. But it's just like lumping all western eateries and calling them…Western restaurants, with not much appreciation for the distinct nuances of French, Italian, German or Austrian fare. Likewise for Chinese food, there are 8 different regional cuisines in China that is subdivided into many other cuisine concepts that had been around long before Beethoven learnt how to burp. In Singapore alone, we use to call them Hakka, Teochew, Putien, Cantonese, Hokkien, Hainanese and more. Restaurants, each was very different and had distinct iconic dishes and styles of cooking. Today, they are all placed in a box, shaken like how a croupier deals with dices and rolled back to you. You see "Chinese" eateries offering sambal with their vegetables, curry this and that and they throw in a Teochew Or Nee (yam paste) dessert and Cantonese roast duck and perhaps some Hokkien noodles, in the menu.
I miss the pure days of Chinese restaurants here and it was with regrets that I heard Mr Lee Chiang Howe of Huat Kee Teochew restaurant telling me he wanted to shutter up his famous Teochew restaurant in Amoy Street late last year. He sold his pre-war three storied shophouse there for a tidy sum and wanted to walk into the retirement sunset when his daughter decided to ditch her degree and agreed to carry on the family legacy, at a ripe young age of 23, two years ago. So they refurbished this new place three months ago with a million dollar budget and carried on where they left off.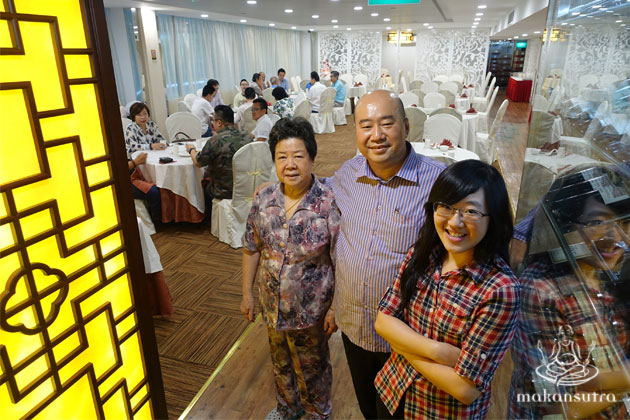 "I saw mum, dad and grandma work seven days a week and I could not let it carry on and I wanted to continue the family business", and the petite third generation daughter Jasmine Lee also adds " I also like talking to people". She began learning the tricks of the trade in the abalone industry (they sell their own brand of abalones in the restaurant). "Many say I am daddy's little girl and did not take me seriously" but Jasmine has a determined streak, " I will go learn on my own what my father could not teach me and be my own boss. " . She is now learning more about wines and going to international abalone seminars by herself. She is also tackling the heat in the kitchen and is slowly and surely, whipping up the classics that many have come to expect from Huat Kee.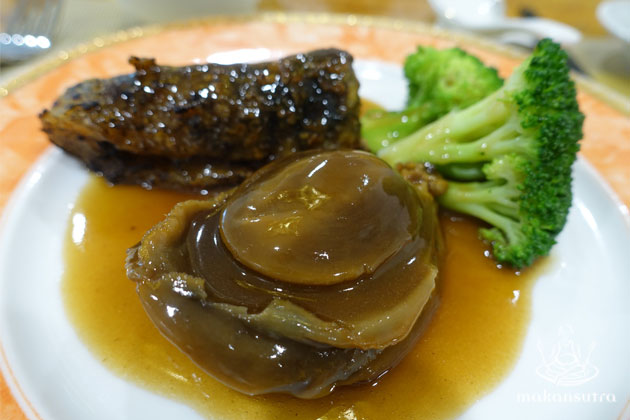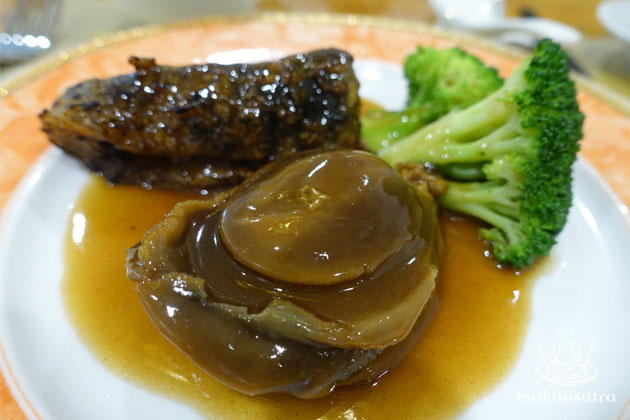 Of course they do the premium dishes like abalone (which comes from their farm in Africa) and sea cucumbers very well plus their signature Teochew steamed Pomfret is the one to beat. But I know Teochew fare has very humble roots which speaks volumes about their appreciation and respect for simple ingredients and flavours.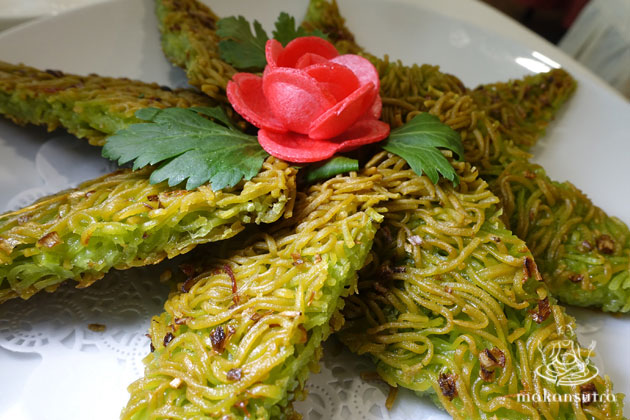 They hand make chive noodles, by blending the greens with flour, then pan frying them into crispy wedges with a soft middle, that go with a vinegar or sugar dip. This dish is so rare and very humble yet so attractive for the palate.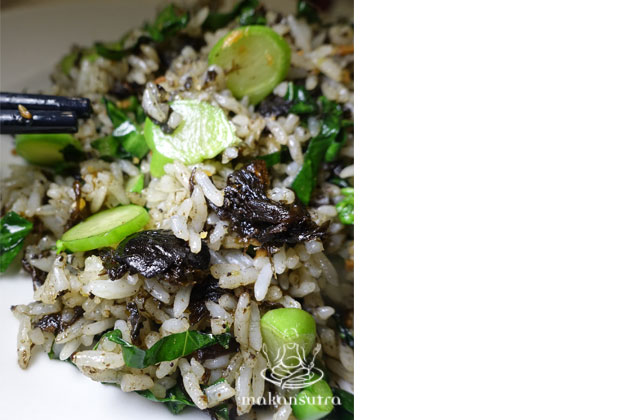 Their Kai Lan Olive Fried Rice has a peasant deliciousness about it and is good as I remembered. The wok hei in the rice, crunchy from chopped kai lan and savoury saltiness from the preserved olives made eating this a pleasure. The oyster omelette has an eggy crisp touch and they don't overload the starch. It does wonders in the mouth when you bite into it with fresh seared juicy oysters.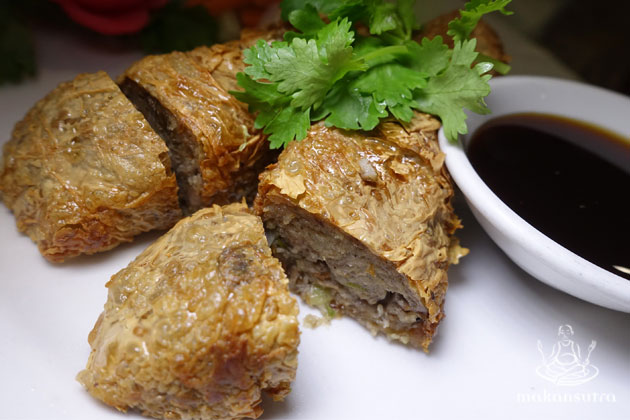 Desserts… it will always be the classic or nee yam paste with gingko nuts or, just dip the balance of the crispy chive noodles into sugar. That will make it a Teochew meal, not merely "Chinese".
Teochew Restaurant Huat Kee
2nd level, RELC Building
30, Orange Grove Road
10.30am-2.30pm/6pm-10pm daily
Tel: 6423 4747