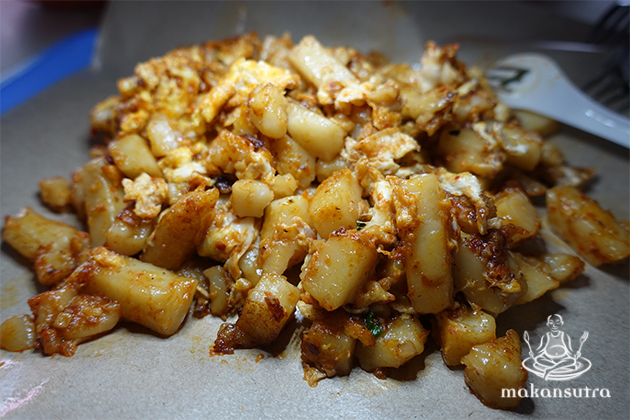 3 Gems in Teck Ghee Square
By KF Seetoh - Friday, Mar 02, 2018
This week, I hit another spot in my occasional public hawker centre series. By the time I make my way back to this one, around and pass the over 110 others in Singapore, the food variety in this place (and perhaps all the others), would have changed, along with the times. But I am not complaining, it's more than a job, it's food anthropology. But for now…
Teck Ghee Square… Blk 409, Ang Mo Kio Ave 10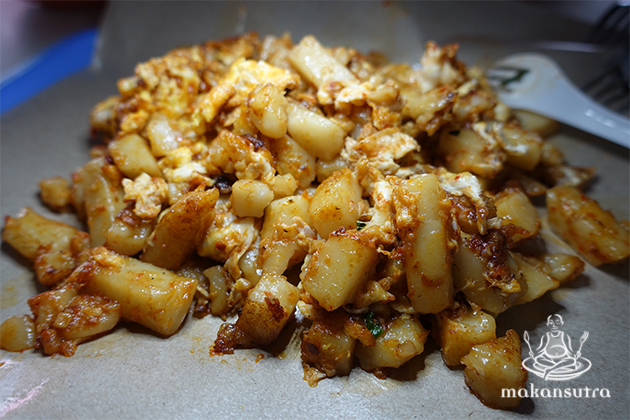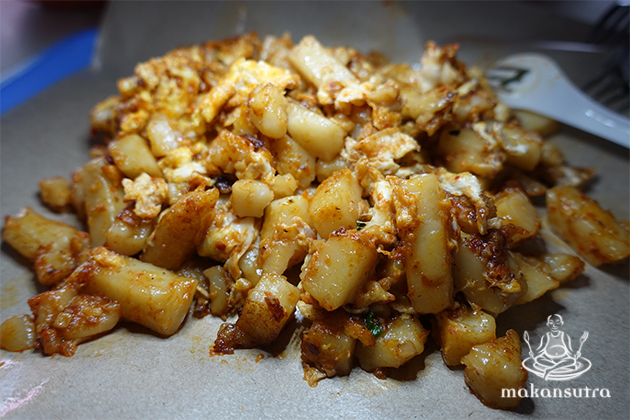 Long Kee Fried Carrot Cake, 01-19, 8am-12pm or sold out, ad hoc days off.
This is a one person show and she is very diligent, hardly smile and meticulous in her methods. There's a short and constant line as she makes them in double quick time. The magic is her kway or own-made turnip cakes. It is made not with a pinch of salt but with a blast of stock. It is soft and wobbly and each packs a flavourful chicken stock infused pleasure to the bite. The eggs, roastiness of the cakes and the shot of fish sauce play second fiddle to the equation. This hawker is one minded about her menu- she only offers the "white" savoury and not the "black" sweet version. When asked- she shrugs and points me to the stall front menu- showing just one version.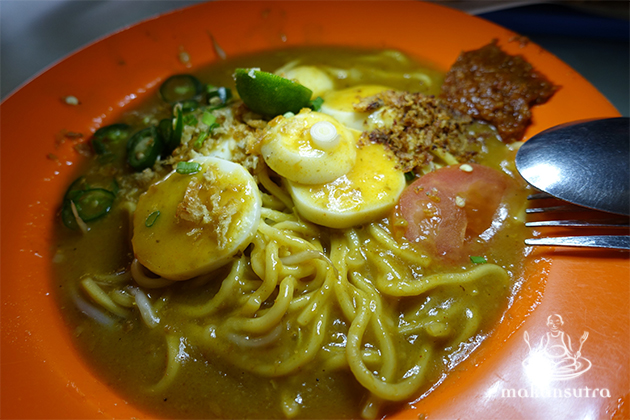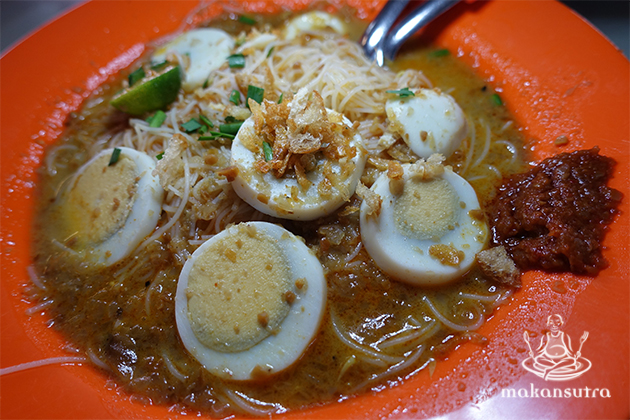 Shi Xian Laksa and Mee Siam, 01-24, 7am-12.30pm. Close on Monday and Tuesday
This stall has arguably one of the longest and most patient queue in the hawker centre. We patiently waited 15 minutes for a plate each of the mee siam and mee rebus. It came looking plain, deck with generous slices of boiled egg, lime and sambal (even for mee rebus). I don't know if you can recall the "Ratatouille" movie moment when the unforgiving reviewer dropped his pen and thought about his childhood after taking a bit of the dish. I had that here, exccept I held tightly to my mobile phone as I typed. The mee rebus had a simplicity (reminded me of the defunt Selera Rasa stall in Bedok) about it. I was not complicated nor enriched with lamb stock nor flower crabs- just a good stock base made with dried krill and basic rempah and thickened with potato starch. The lime just gave it a alluring twist. The mee siam had the old school "Waterloo Street sarabat stall" sensation I had as a schoolboy nearby back in the day. The sourness from the tamarind was intact but was edged just a tad sweeter and when you blend the dollop of sambal in- all hell broke loose for me. Plus, the beehoon used was the smooth, soft and slurpy kind, just how I like and remembered it.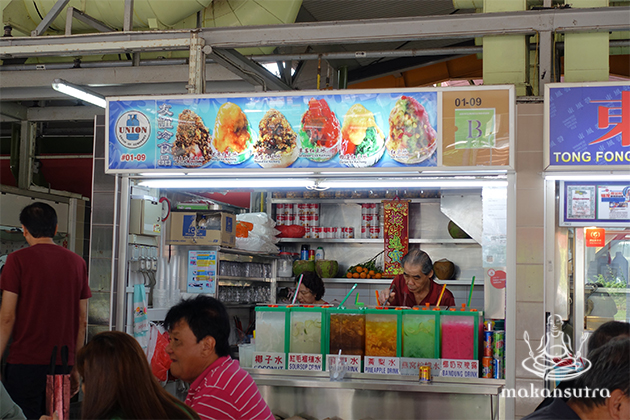 Friendship Cold Drinks, 01-09, 7am-8pm daily.
You can hardly spot any more of such retro refreshment drink stall these days. Up to 7 types of old school "Wayang push cart drinks" (the itinerant hawkers that once sold food and drinks by Chinese wayang shows in the good ol' days) are offered here. It includes, in colourful fashion- bandung, pineapple, coconut juice, soursop, longan and own made lemon barley, among others. Since they cater to a sugar fearing older generation, they are very easy on the syrup. Give the canned drinks a skip here.
Do let me know if you know some hidden or vanishing makan gems sited in some god-forsaken hawker centre that needs a proper airing here.