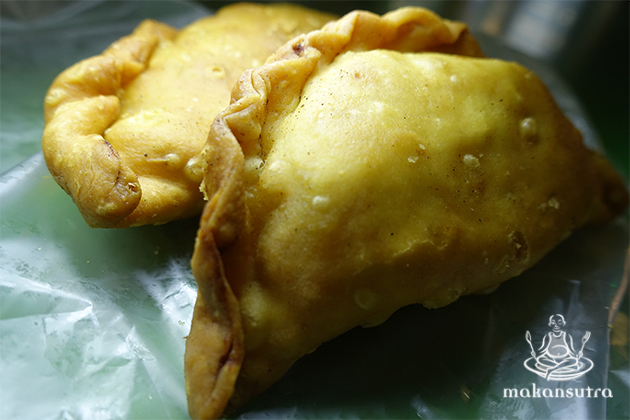 3 wonders at Eunos Hawker Centre today
By KF Seetoh - Friday, Jan 26, 2018
With today's issues on transport cost, lack of personal lifestyle time and convenience, it is a luxury to be able to travel to any corner of the city just to eat what they like at a whim. But with about 110 hawker centres in Singapore, plus at least 1000 food courts, coffeeshops and street food shops all over our little red dot, convenience is given. Today, in my occasional geography (hawker or food centre) based stories, I peer into the Eunos Hawker Centre just beside the Eunos MRT station and give you a lowdown on some updates there.
Eunos Hawker Centre. 4A, Eunos Crescent. (next to Eunos MRT)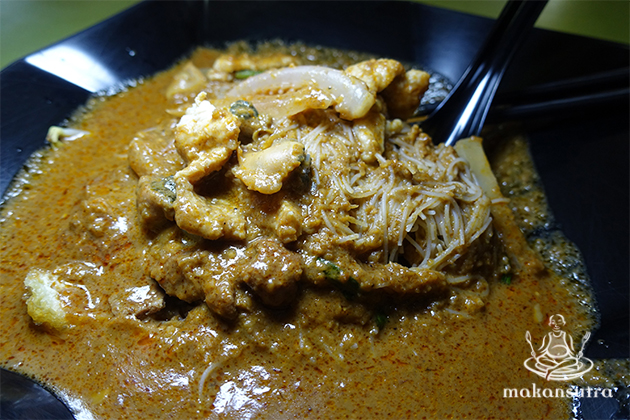 Aunty Lucy Satay Beehoon. 01-13. 11.30am to 7.30pm. Monday to Fridays only.
Aunty Lucy had been a hawker most of her life and she decided to offer Satay Beehoon six months ago here as "I see there's no stalls here offering this dish. I thought it would be a good idea." But she adds later "it not as good an idea as I thought as there was a lack of demand for this dish". So I just let her satay beehoon do the talking. The own-made satay sauce was thick and redolent with five spices and the hint of belacan and extra kick of chilli was the first thing I noticed. The ingredients- with the usual pork slices, cockles, cuttlefish, taupok and kangkong were all fresh and present. Her parting shot, "I may move to a better location but not now.".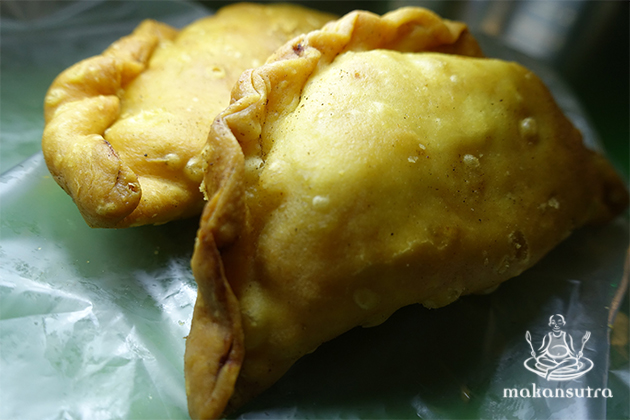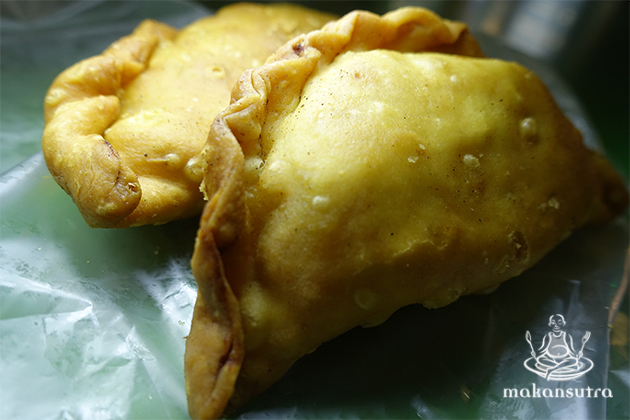 Eunos Central Epok Epok, 01-09. 7am-7pm. Close on Mondays (epok epok usually sold from 1pm till sold out)
Don't conduct small talk with Lokman Kassim them when he is frying their epok epok (from 70 cents each). He is usually not at the friendliest of moods when concentrating on getting it right, and I mean the crust, in this instance. While the fillings of the potato/chicken version is all moist spicy with sweet overtones, and very likeable, it is their crust that gives them the edge, even over their very ardent and cheaper competitor just a few metres away (it keeps them on their feet). It was crunchy with crispy touches, helped with the use of some rice flour- much like fresh cream crackers to the bite. Get it hot and they also offer the plain curry potato and sardines version.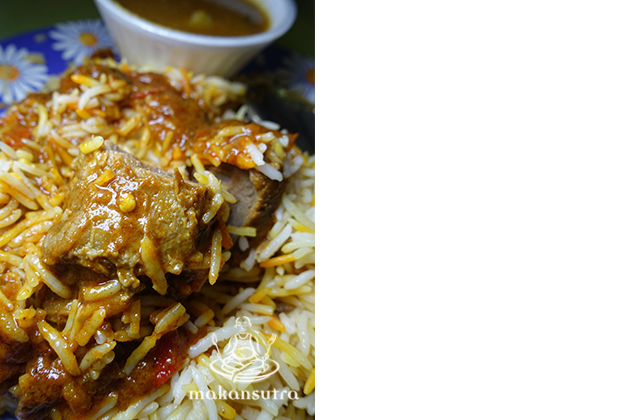 Mami Midah Briyani. 01-17, 10.30am-3.30pm, close on Monday.
If you always felt Nasi Briyani need not be that sinful to be that enjoyable, this is the one you should line up for. Mohammad Nazir Kassim version has a spice base that uses a clever infusion of evaporated milk and vegetable oil, instead of ghee or clarified butter and is easier on salts. What made the meal crowd queue was the flavour- all the stock used and the texture of the basmati rice was all on point. Their achar was so popular they bottle and sell it on site. The mutton was soft enough yet had some bite, but it was not oily nor fatty cuts were used. So yes, I did feel the "healthier" feel but not much was lost on flavour and spiciness.