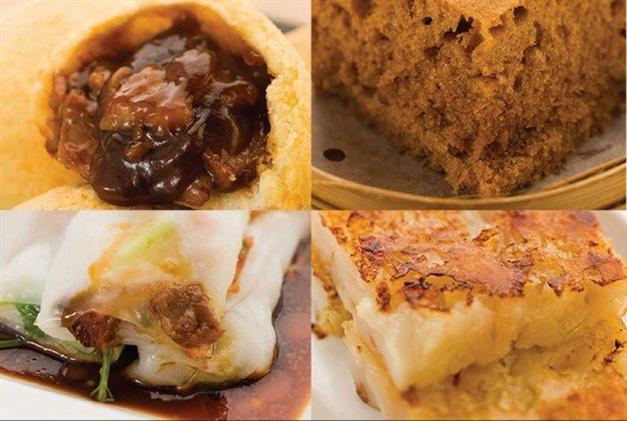 $4 for Michelin-starred dish
By Tris Marlis - Monday, Mar 04, 2013
There's a saying in Chinese, "The moon seems rounder in foreign lands," but when it comes to the fortunes of Michelin-starred restaurants, the stars too seem to shine brighter overseas. Lately these Michelin-starred restaurants have been slowly expanding their presence to Singapore, offering us a preview to the Oscars of culinary world.

This mid-March, the cheapest of these restaurants, Tim Ho Wan, from Hong Kong, will open its first overseas outlet in Singapore. How cheap you ask? Their signature BBQ Pork Buns which earned them a Michelin star is priced at HK$12 (around S$2).

The BBQ Pork Bun is one of the Big 4 Heavenly King Dim Sum, along with Vermicelli Roll stuffed with Pig's liver, Pan Fried Turnip Cake and Steamed Egg Cake. These 'King' will all be featured in the menu at Tim Ho Wan Singapore.

However, the price will be slightly higher due to higher labour costs and rental – each item is likely to average at $4.

Tim Ho Wan opened in 2008 by Chef Mak Pui Gor, who used to be Dim Sum Chef at Hong Kong's Four Seasons Hotel. Tim Ho Wan earned a Michelin star in its first year of operation, and have recently opened its fifth outlet in Hong Kong. Chef Mak is hoping to open three to four more outlets here in the next two years, before expanding to Malaysia, Thailand or even Australia.

To ensure quality, Chef Mak will visit Singapore every three to four months. He has also hired a Singapore dim sum chef from our local Marriott Hotel's Wan Hao restaurant to helm the kitchen when he is away.

The restaurant will also feature some made-for-Singapore specials as the operations get smoothly into gear down the road. Perhaps a Michelin-starred chwee kueh or ang ku kueh?