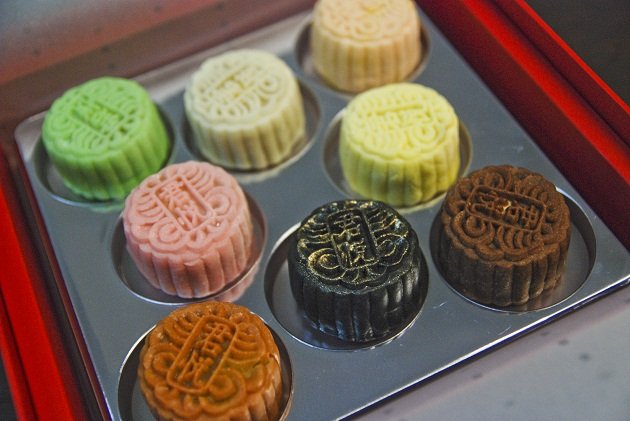 5 Excuses for 5 Mooncakes
By Sheere Ng - Friday, Sep 14, 2012
Legend has it that mooncakes were used to carry secret messages, to overthrow the Mongolian rule in the Yuan Dynasty. It is also the customary food of the Mid-Autumn Festival (from 30th September this year), eaten usually as a teatime snack. But in modern times, mooncakes are beginning to play greater social and commercial roles – corporate gift for important clients and business partners, and a symbol of the giver's status, generosity and trendiness. So what do you buy, for whom, and what other purposes can they serve?
We pick five mooncakes and suggest the roles that we think they'll play best.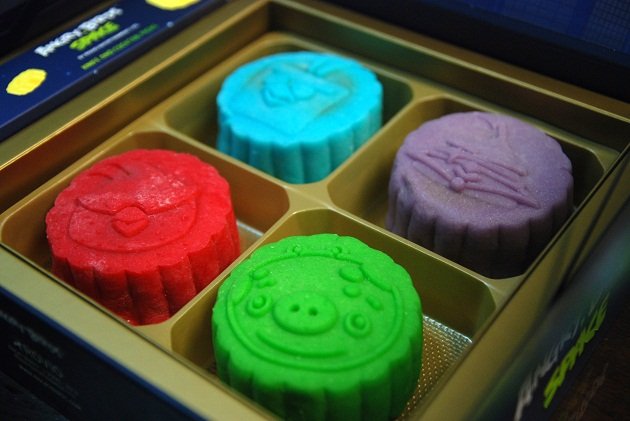 A Child's Fantasy: Fairmont Angry Birds Space Snow Skin Mooncakes (now to 30th Sept at $80 per box of four)
Not a charismatic party host? Just put this on the table and it will bring out the child in every of your guests (who are sure to whip out their camera phones and discuss about it). These mooncakes come with an amusing story and here is the summary: "Fairmont Singapore is teaming up with Angry Bird Space to protect the latter's precious eggs as well as Chang Er from the space piggies". But don't try to play any shooting game with them, as it may be an expensive exercise. The skin is made thick and floury and it's taste (like packet lemon barley if you ask) overshadows the filling (choco pop/salted caramel truffle/grape pop rock/pandan with macadamia nuts). We did say it's for conversation, although at that price, most people would expect them to taste good as well.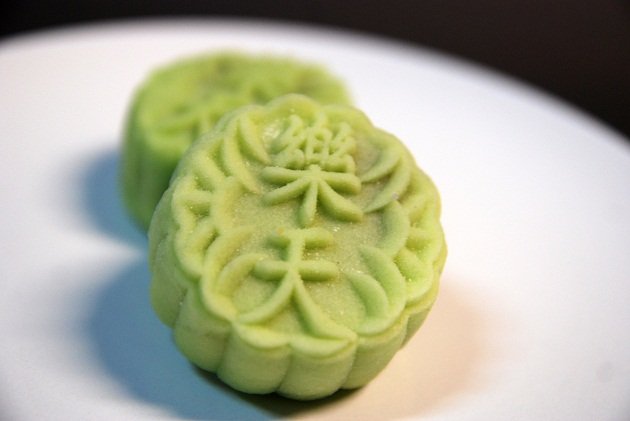 The Hoax Conversation: Paradise Group Lei Cha Pandan Snow Skin Mooncake (now to 30th Sept $42 per box of eight)
No. They did not stuff Lei Cha Fan in the mooncake. And yes, we initially thought so too. We wondered – how the basil, tea leaves, sesame and peanuts would come together as a mooncake. Plus, with pandan flavoured skin, we were almost sure that it will be a disaster. Well, The Paradise Group scores a point for hyping up an ordinary green tea paste mooncake but minus 10 points for fooling us. That aside, it's a decent mooncake.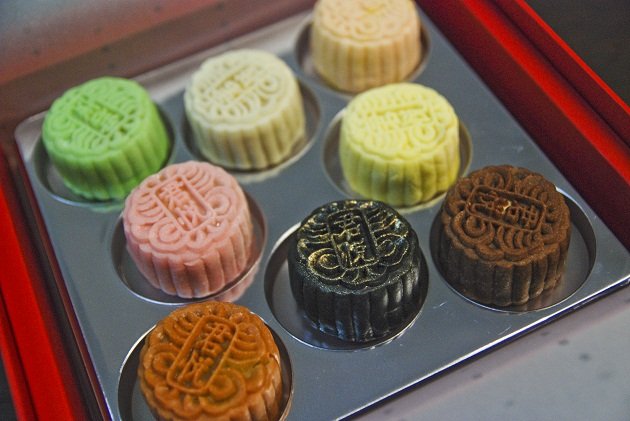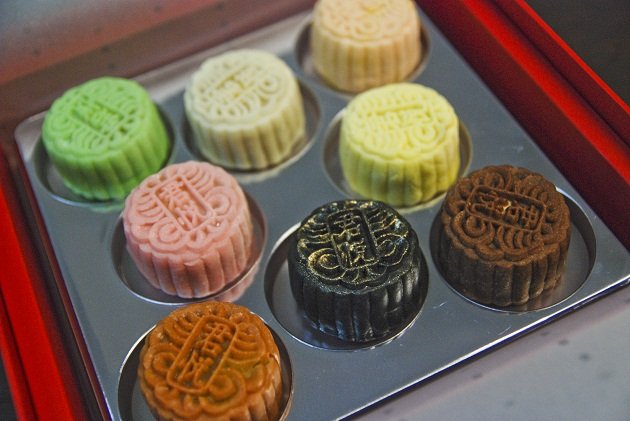 The Crowd Pleaser: Hyatt's Assorted Snow Skin Mooncakes (now to 30th Sept at $58 per box of eight)
Hyatt's snow skin mooncakes pushes the envelope simply by delivering what they tout, such Lychee Martini Truffle, Sea Salt Caramel Truffle and Kopi 'O' Truffle. They taste like what they're supposed to be and the truffle within provides a good contrast. For example, the fragrant, bitter kopi-o lotus paste is balanced by the sweetened (mixed with caramel) kopi-o-flavoured truffle. They have also made the mooncakes small so that the skin can be kept thin. "If the skin is too thick you can't taste the content," says Chef Albert Tan, Hyatt's Executive Sous Chef. But like all snow skin mooncakes, it has to be consumed within three to four days. After that, any well executed fresh mooncakes would taste floury, dry and even mouldy.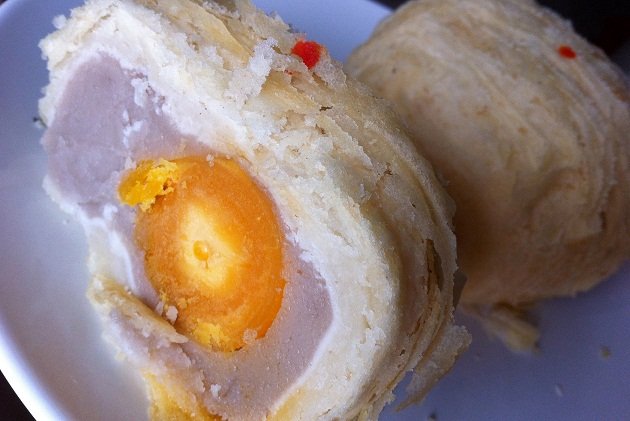 The Nostalgia-Trigger: Peony Jade's Ex-Crown Prince Flaky Orh Nee Mooncake (now to 30th Sept at $56 per box of four)
Whenever the now defunct Crown Prince Hotel in Orchard produced their flaky Teochew yam mooncakes, it would be a public conversation on its quality and availability, as the scores line up to buy them at Orchard Road. Peony Jade made a beeline for the original mooncake chefs, and since 2008, they have been producing the mooncakes for the restaurant. Present a box of this, tell the story and your foodie status inches up a notch. Here is why: the mooncake is so flaky that it starts to "snow flakes" the moment you bite into it. Plus, the filling is soft, moist and not cloyingly. It wouldn't drag its way down your throat like how other similar mooncakes usually would. One bite in and you'll know the chefs are particular about the type of yam used, otherwise it will not yield that sweet, smooth tuber-y earthiness that it's famous for.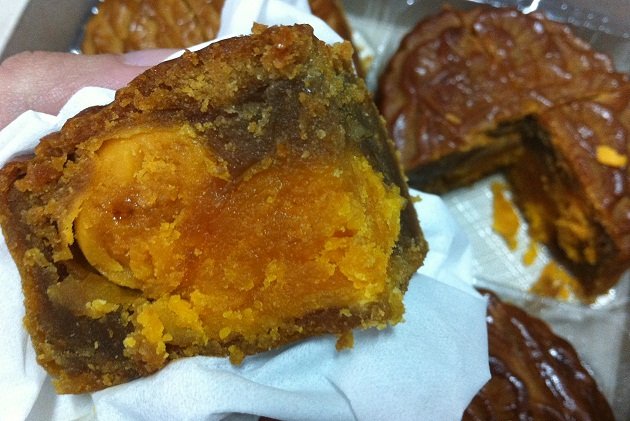 The Heart-Stopper: Tai Chong Kok Quadruple Salted Egg Yolk Mooncake ($44.60 per box of four or $11.15 for one)
If all the above did not float your boat, then you must be a traditionalist. Only the baked dough skin, lotus seed paste with melon seeds or salted egg yolk will do for you. And the old school Tai Chong Kok's version is one of our favourites. The skin is perfectly roasted, the lotus paste is acceptably sweet and the yolks are crumbly, but not dry, and slightly oily and fragrant. The fact that there are not one, nor two, but four egg yolks will surely make the heart skip beat in the name of love (or maybe it's time to see a doctor).