5 Halal Cafés in the East
By Maureen Ow aka misstamchiak - Wednesday, Nov 25, 2015
Penny University 
Address: 402 East Coast Road Singapore 428997
Tel: +65 9008 9314
Opening hours: Mon – Thu 8.30am to 6pm; Fri – Sat 8.30m to 10.30pm; Sun 8.30m to 7pm
Penny University is a term that originated from 18th century coffeehouses in London, England. Instead of paying for drinks, people were charged a penny to enter a coffeehouse. But here in Katong, you don't have to pay a penny to enter the cafe. And there is no cappuccinos or lattes here. You just have to pick from the 3, 5 and 7oz. cup sizes and simply state if you'd like milk in your coffee.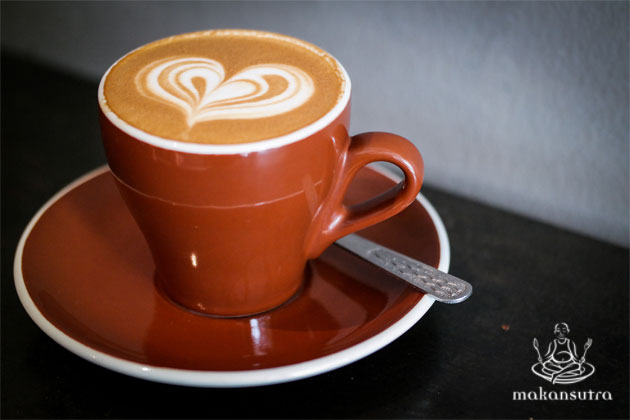 The place is bustling with cafe-goers especially on weekends. They source their beans from local roasters, serve specialist cakes and bread freshly baked daily in the area, support and collaborate with local bakers and aim to be a haven for people of the East Coast and beyond. I had a plate of Turkish Eggs ($8.60) for brunch. With lightly whipped yoghurt and topped with homemade spicy moroccan harissa sauce, it's big on flavours but not complicated. And there's sourdough for dipping.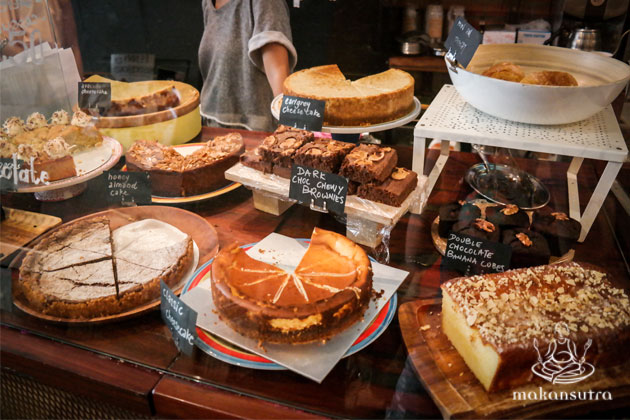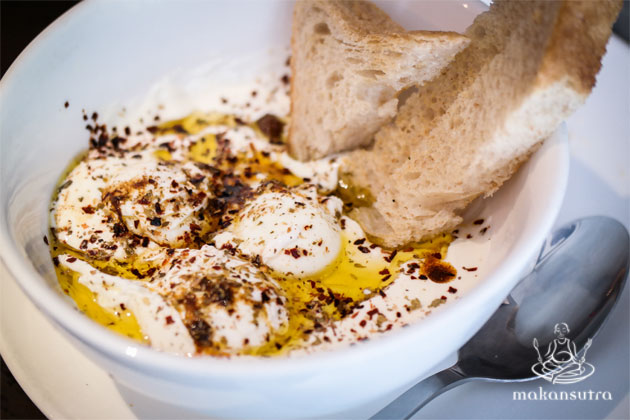 Badoque Café
Address: 298 Bedok Road, Singapore 469454
Tel: +65 64466928
Opening Hours: 12pm to 11pm daily
Badoque (Malay slang for eat) has developed a loyal following among the local Malay community because of the café's cozy vibe and good food. The café features an internationally inspired menu – Mediterranean, Middle Eastern, Asian Fusion. You will love the Greek salad, seafood pasta, lamb shanks, olive oil dressing, and potato wrapped prawns at Badoque Café.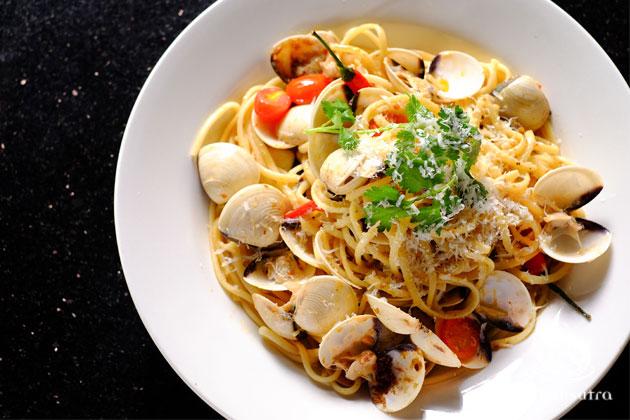 The bestseller is the Badoque Ribs ($36), which gave us a bit of a shock, in a good way—it was 5cm thick and almost as long as my arm. The accompanying brown sauce had a nice silky consistency helped by the addition of beef drippings and jus. Meat is grilled well-done and served hot to your table with potatoes and greens. We suggest you share your food with your loved ones — the portions are very generous.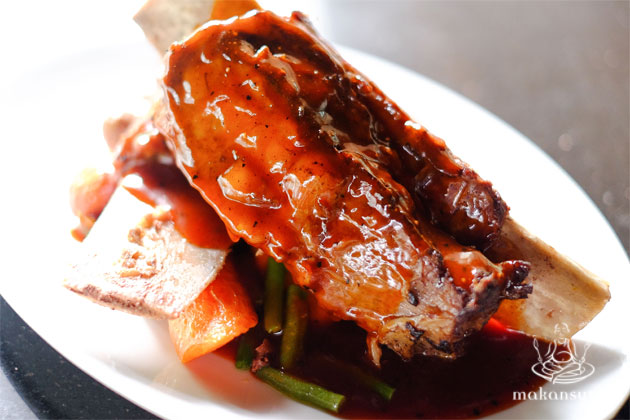 Tash Tish Tosh 
Address: 314 Bedok Road at Simpang Bedok, Singapore 469478
Tel: +65 8714 8677
Opening Hours: Tue-Sun 12pm to 10pm
Named after the owner's daughter childhood name, Tash Tish Tosh started as a sandwich café in Onan Road. Now located at Simpang Bedok, they have expanded their menu with more delicious offerings. Fans of buffalo wings ($9.90), look no further than Tash Tish Tosh for your next fix. These wings are layered in spices, crispy on the outside yet juicy on the inside. The wings are coated with a mildly spicy sauce, it's finger linkin' good!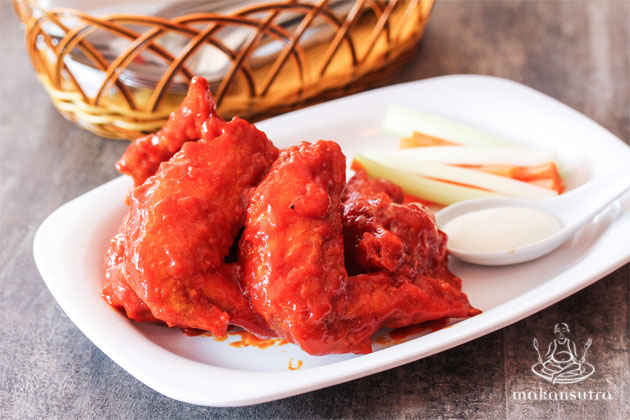 Buffalo wings ($9.90) at Tash Tish Tosh
Along with these must-try spicy and tangy wings, enjoy Under The Sea ($14.90 small / $19.90 big) – a thin crust pizza brimming with prawns and squid, gooey mozzarella and excellent homemade white sauce on the pizza base. Another dish that surprised me was their Toolang (bone marrow $9.90), it was well-steeped in its marrow-rich flavours.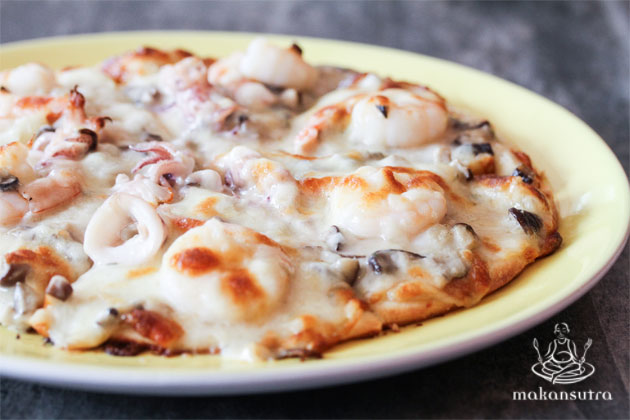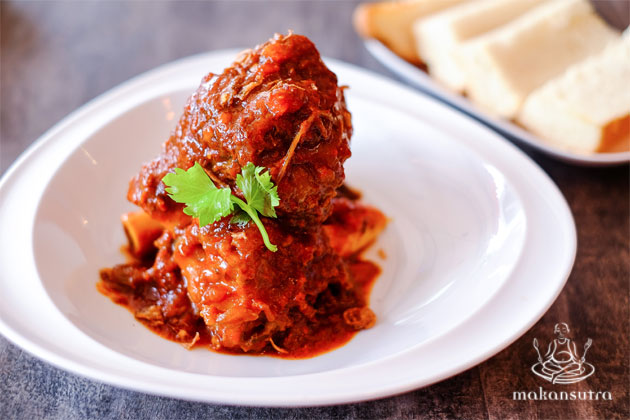 Cookwerx by Chef Taj
Address: 430 Upper Changi Road #01-60 East Village Singapore 487048
Tel: 6702 1360
Opening Hours: Mon 4pm-10pm, Tues-Sun 10am-10pm
Owned by a private chef, Cookwerx by Chef Taj is a cafe that serves simple and homely food with great flavours. For the ultimate indulgence on the menu, you can't go wrong with a lovely, juicy Sirloin Steak ($22.90) with garlic mash potato and mushroom brown sauce. It had been expertly cooked: beautifully grilled on the outside, and bloodily pink in the middle.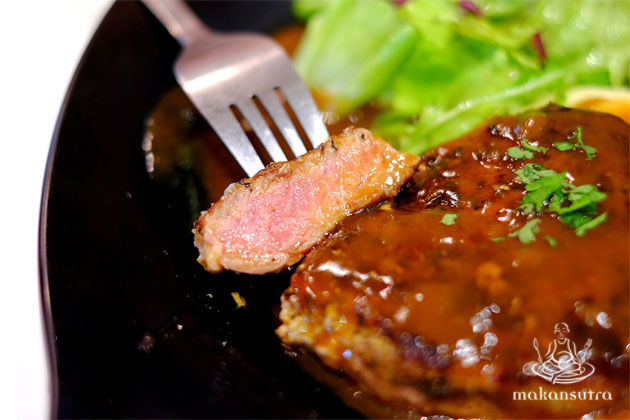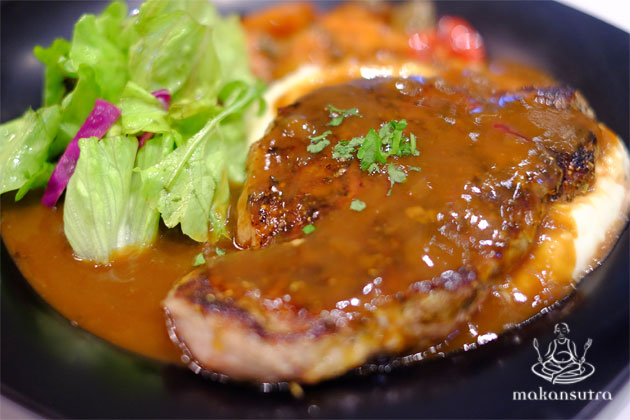 Though your waistband might complain, but you may like to try their Fish & Chips ($10.90), with coleslaw topping the bill. It's flaky and tender flesh beneath a perfect honey-coloured batter. The chips were good too: chunky yet crisp.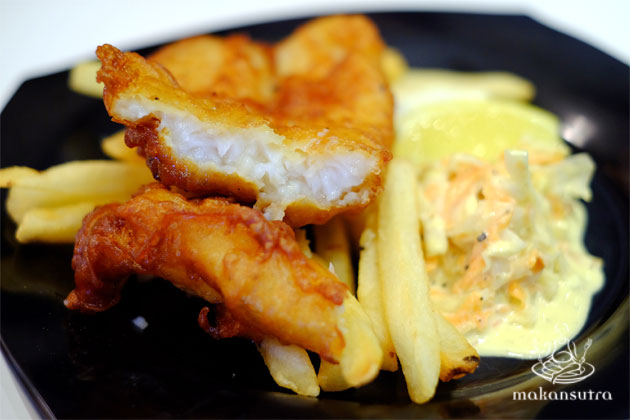 Peloton 
Address: 1 Changi Village Road #01-2008 Singapore 500001
Tel: 6543 2771
Opening Hours: Mon to Thu 12pm to 9pm; Fri 12pm to 10pm; Sat & Sun 10am to 10pm
"Peloton" means "the main field or group of cyclists in a race". This is exactly what this cafe is all about. Conceptualised with cyclists in mind, the café has ample space for cyclists to park their bicycles while they grab a quick bite.
Serving an array of juices and healthy food options together with common fares such as waffles and sarnies. I ordered the Fruity Delight ($11.90), which had a giant scoop of banocoffee ice cream, sliced banana, fresh strawberries, drizzled with salted caramel sauce. The waffle is a little chewy but not heavy. More bananas please.