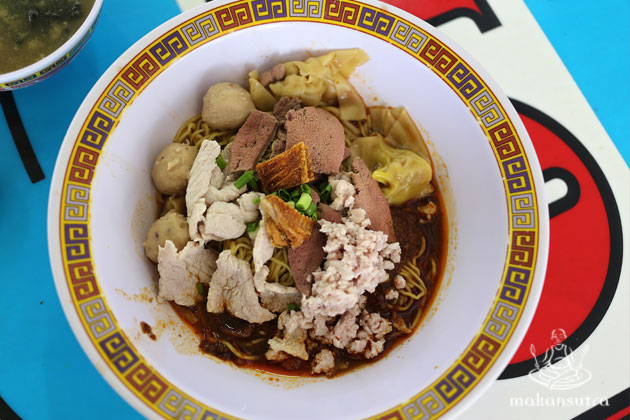 5 POPULAR BAK CHOR MEE: HOW GOOD ARE THEY?
By Cecilia Joven Ong - Tuesday, Aug 25, 2015
Bak Chor Mee is pure bred Singapore dish (the dry chilli and black vinegar version) created by the Tai Wah bak chor mee family was back when. It's a noodle dish that means minced meat with noodles in Hokkien dialect and it is amongst our favourite local dishes that are a part of our food culture. The main factor that distinguishes a good Bak Chor Mee from a mediocre one is the appropriate mixture of vinegar and chilli. This magic combination varies from hawker to hawker and when done right; you will get a bowl of tasty Bak Chor Mee. Here are 5 popular choices of Bak Chor Mee: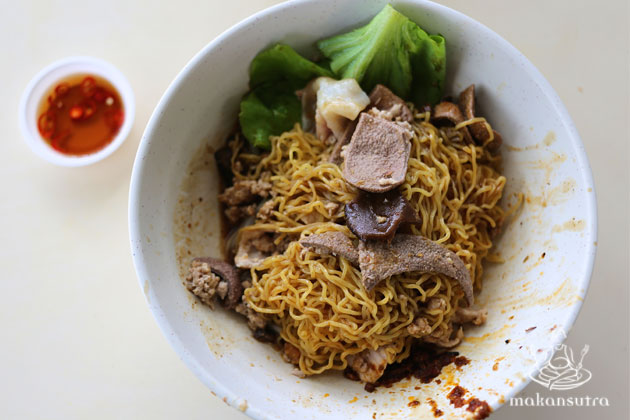 SENG KEE MUSHROOM MINCED PORK NOODLE
49 Serangoon Garden Way #01-04 Singapore 555945
Operating Hours: 7.30 am to 3.00 pm (Closed on Mondays)
They started at a coffee shop in Eunos then moved to Changi Road and eventually to the current location. The choices are a regular bowl of Bak Chor Mee at $4 or a larger bowl at $5 and also Fish Maw Soup at $9 or $12. Their Bak Chor Mee consists of sliced braised mushroom with sliced pork, pork liver, dried sole fish or teepo and a spoonful of minced meat served in the aromatic braised mushroom gravy with springy noodles. Most customers go for their soup version, as they love the well-simmered soup with robust flavor of the natural sweetness derived from those ingredients. Another must try is their Braised Pork Ribs Noodles at $4 and $5. Their standard has been quite consistent thus far.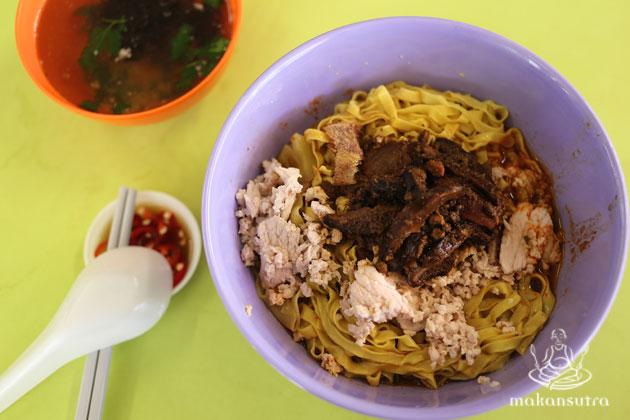 AH KOW MUSHROOM MINCED PORK MEE
531A Upper Cross Street #02-42 Hong Lim Food Centre Singapore 051531
Operating Hours: 8.00 am to 3.00 pm (Friday to Sunday)
They started their business in 1945 for close to 70 years and is still serving their Teochew style Bak Chor Mee by the second generation. Their menu is kept simple with only the Bak Chor Mee at $5 and $6 together with Teochew Dumpling Soup at $5 and $6. A distinct taste of good quality vinegar is detected together with soy sauce and chilli as the base to toss with the noodles serving with fresh ingredients like sliced meat, minced meat, braised mushroom, dried sole fish, meatballs and dumplings. Though the skin for their dumplings is slightly thick, however is still tasty and enjoyable. The soup somewhat tasted quite bland thus disappointing but their overall standard is still better than most others though there is a slight drop.
KIM BAK CHOR MEE
558 Balestier Road #01-400 Singapore 329874
Operating Hours: 7.00 am to 3.30 pm (Closed on Fridays)
The elderly stall owner insists of eating his Bak Chor Mee every day to ensure the standard is consistent. For only $4, you will get a bowl of noodles topped with braised mushroom and a bowl of soup with ingredients like sliced meat, pork liver, minced meat and meatballs in it. The ingredients tasted fresh but the meatballs are the average factory made variety, thus quite average, bits of crispy pork lards are added to enhance its flavor. It is their chilli that sets them apart from most others; the flavor derived from the dried shrimps is quite distinctive with a well-balanced level of spiciness. The broth has its natural sweetness but rather light-bodied. Overall, it is rather satisfying.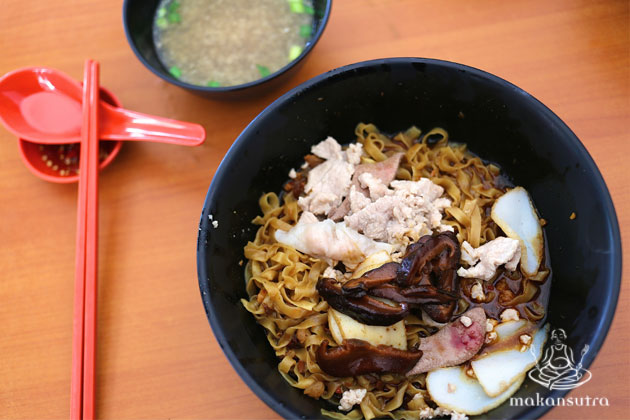 MACPHERSON MINCED MEAT NOODLE
1383 Serangoon Road Singapore 328254
Operating Hours: 6.30 am to 2.30 pm (Daily)
They moved from an old coffee shop at Tai Thong Crescent to the current location. Their Bak Chor Mee at $4 is the popular choice or you could have the noodles served along with a bowl of soup with ingredients at $6. Their Pig Trotter Noodle at $5 is usually the first to be sold out. They are known for their rich broth that is used in their soup version but their dry version is in demand too. Their nicely cooked noodles are served along with ingredients like sliced pork, minced meat, pork liver, braised mushroom and slices of fishcake. They are usually sold out much earlier than their usual closing time on weekends and long waiting time is to be anticipated. Though simple taste but much effort has been put in to maintain its consistency.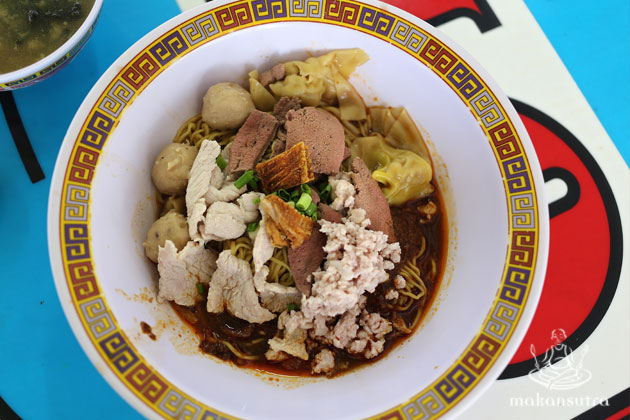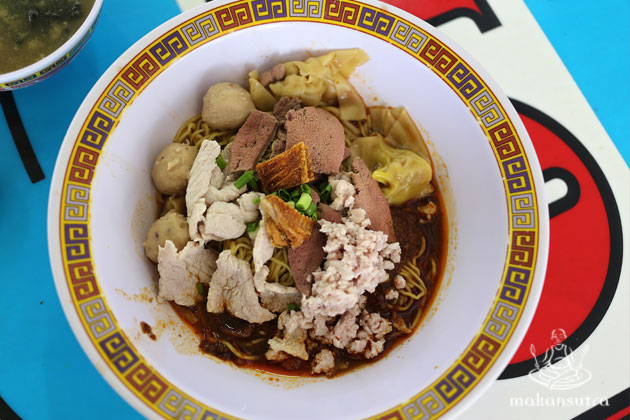 TAI HWA PORK NOODLE
Block 466 Crawford Lane #01-12 Singapore 190466
Operating Hours: 9.30 am to 9.30 pm (Off on 1st and 3rd Mondays)
This has to be the most talked about Bak Chor Mee. They started out in Hill Street in the 1930s and used to be at Marina Centre before moving to the current location. There is always a queue and it is a norm to queue for 30 minutes or even much longer. This is te real deal, most authentic local style Teochew style Bak Chor Mee (they invented in) and it is particularly loved by those that enjoy an extra dash of black vinegar on the noodles. Their prices range from $5, $6, $8 to $10, though rather steep but arguably the best Bak Chor Mee given their long history and the daily queue. Their notably fresh ingredients like sliced pork, pork liver, minced meat, meatball with dumplings and the full-flavored soup are likely what made them popular.