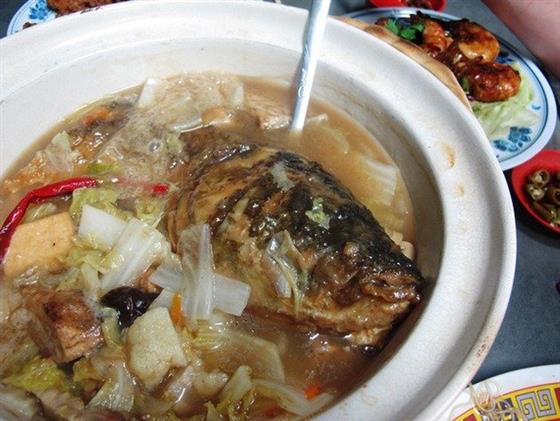 A 45 Years Old Cze Cha Legacy
By KF Seetoh - Friday, Jun 28, 2013
Laksa, rojak, bak chor mee, mee siam, roti prata… Well you know the list, but these are merely street food dishes and snacks that colour the street food culture of Singapore. When a group of hungry friends and family gather for something substantial in a communal meal, we seldom gather to buy a spread (where everyone spreads out to line up) of hawker fare like lor mee, nasi lemak, mee goreng, laksa, fish ball, noodle, and then place them centre of table and share in a communal manner.
But, when it comes to perhaps a spread like – crispy salmon skin with a tangy spicy sauce, fried prawn rolls (hae cho) with say, cereal prawns for starters, followed by chilli crabs, "three cup chicken", sambal kangkong with cuttlefish, a salted vegetable and tofu soup, steamed Pating fish in ginger and soy sauce, plus a romaine lettuce wok tossed in fu yee (fermented tofu)… Then a semblance of a meal, a cuisine, surfaces. That's our cze cha stalls, the true blue made in Singapore family restaurants. Often, they don't offer desserts as these things make diners linger. At most, they serve you lousy Chinese tea and encourage you to be on your way to somewhere else for your sweets and make way for the next customers.
It had been a few years since I personally visited Hong Sheng cze cha restaurant. They serve (better than) restaurant fare in a kopitiam setting. No frills, just unfettering good chow. They still have a poster of my (skinnier then) belly exposed food guru poster from my original Makansutra food show days. They had been in the Toa Payoh vicinity for almost 45 years, and some of the staff looks like they had been there since day one.
First thing I did was to order up all their key signatures (when at such places, ask them boldly to serve up a meal you won't forget) and I clearly remembered a few. There are a few sweet aunties who have been with them at least 15 to 20 years, no unsatisfied and uninformed youngsters mulling about to await your orders.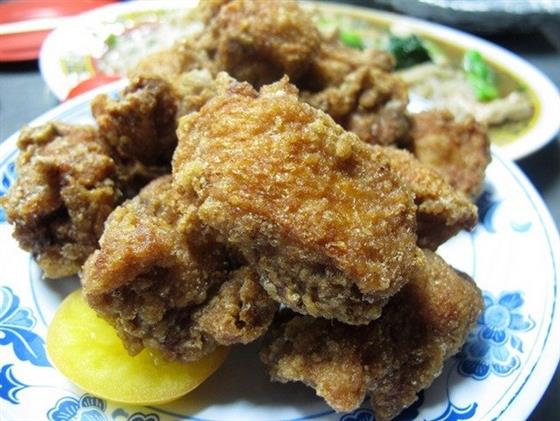 Their har cheong gai (prawn paste chicken), is not one of those where it feels over marinated and dry. It came moist, like it was marinated earlier in the morning and fried at dinner time upon request. It had a gummy crispiness to it and the prawn paste flavour did not overwhelm. It also had a very light sweetness that clawed back from the saltiness of the prawn paste. I adored it. Give me some matching liquids and I can polish off a whole platter.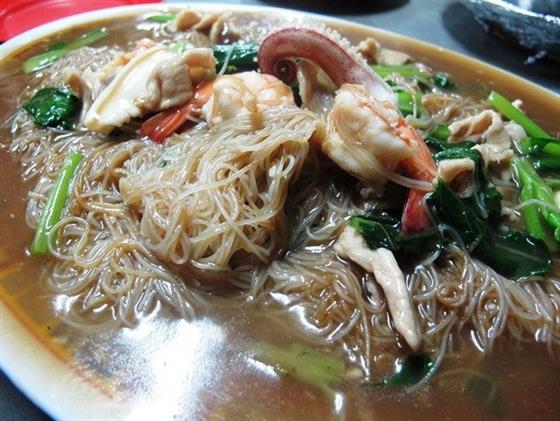 When I tore into their "sup kum mai fan" or stir fried beehoon, it brought back a sensation I hadn't felt in this dish since the 80s. It's the char in the way they pre "char" or pre –sear the beehoon- it had a robust smokiness about it, and when doused and tossed with their savoury and umami laden brown sauce- all the fresh ingredients did not really mattered. Now, my faith in the dying art of wok hei (breath of a wok) in such dishes is fully restored.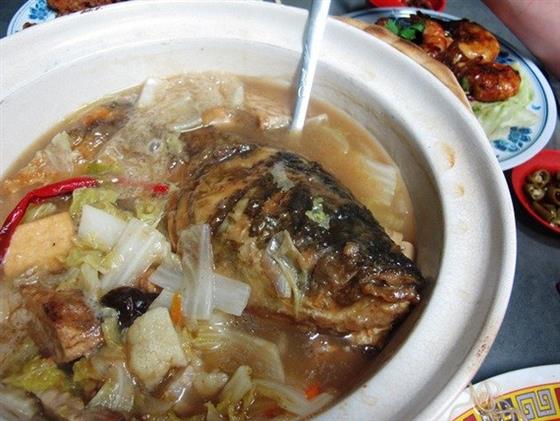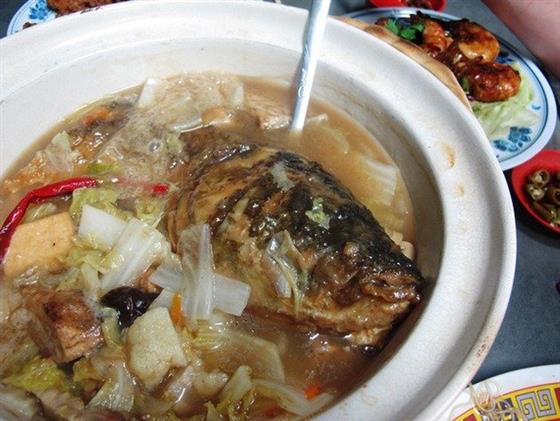 Then their all-time top signature, the braised claypot fish head, came. They served a whole lot more than the head, of a snake head fish, a lot of body meat was included. I could not enjoy this for all that is was, simply because we ordered a lot more dishes and it complicated the palate. This fish head dish should only be eaten with steamed rice. There was roast pork, mushrooms, tofu, and lots of soft stewed cabbage in the claypot. The thickened sauce was generously (and logically so) provided as many would love to keep slathering it over the rice. We closed with the "kon jin ha loke" or fried king prawns in sweet-savoury black sauce- it was vintage Cantonese cze cha at its best. The sauce uses sweet and salty soy sauce and the first fried prawns were wok tossed over it.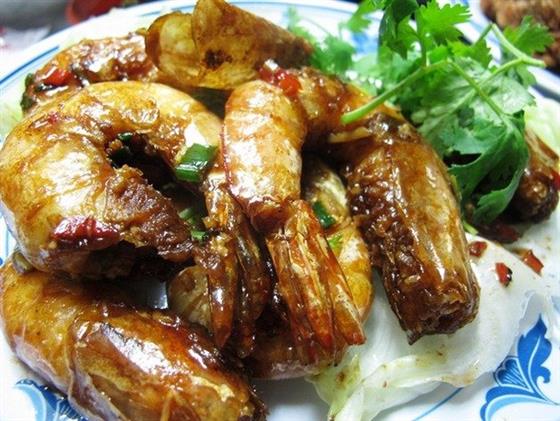 Ohhhh, the pleasure of a satisfying street cuisine meal… Long live our cze cha culture.
Hong Sheng Restaurant
Inside Hai Fong coffeeshop
01-1121, Blk 203 Toa Payoh North
Hours: 5pm-10pm (closed on Mondays)