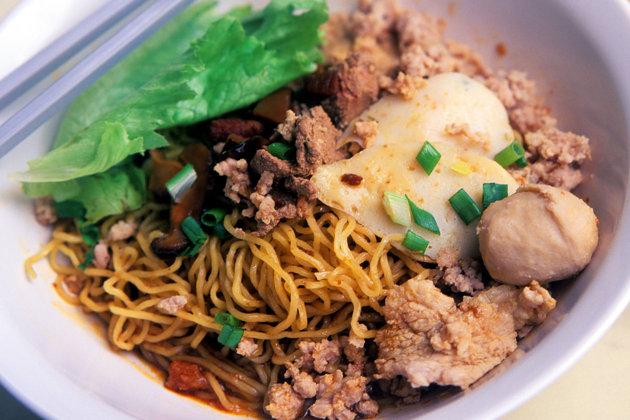 A $50K Robot Can't Replace A Chef
By Jade Hu - Tuesday, Apr 22, 2014
Everything here is automatic, and happening at the same time – five woks stir-frying, six portions of wanton mee boiling, seven kilos of carrots diced to bits in 15 seconds… at a hawker centre near you. These Star Trek-esque machines will chop, roll, slice, churn, boil… at the push of a button – the most you need to do is adding in the raw ingredients and collecting the steaming hot end product.
We eyeballed these mean metallic kitchen beasts at the 19th edition of the Food and Hotel Asia 2014 event (held between 8 to 11 April) and wonder if The Future has arrived. These machines are designed to crush or solve (this coin has two sides) the manpower crunch in the F&B industry – but the question is, can they?
Wanton Mee Dude vs Not-So-Automatic Noodle Cooker
The impatient can rejoice if you are an avid wanton mee maniac tired of waiting for your noodles. With this auto noodle cooker, you can set the timer to the desired duration, and watch the magic happen. They are programmed to stop so they won't overwork. The only catch? You still need to experiment and figure out by yourself how long to cook your yellow noodles or kway teow or bee hoon or yong tau foo, plus you have to stir the noodles to prevent it from clumping as it sits in boiling. While it does save the repetitive up-down-up-down blanching hand movement, this noodle cooker is not that idiot-proof or automatic, nor manpower saving (to makan aficionados, at least)  after all.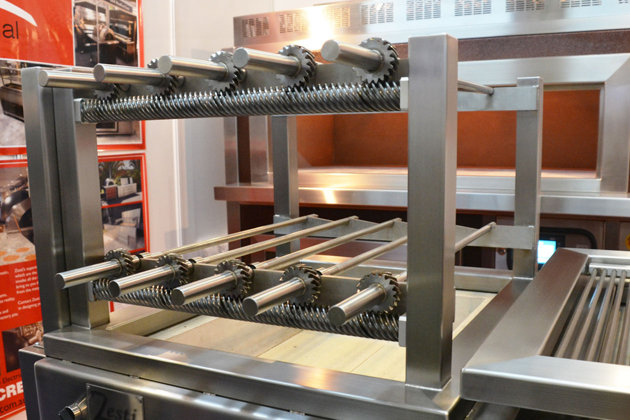 Kitchenhand vs Automatic Veggie Prep Robot
One blink is all it takes – this robot has already churned out 500 grams of sliced cabbage, leaving Martin Yan's lightning chops in dust. While the concept is not the newest thing on the market, this model is streamlined to be a one-person full workstation, complete with a mobile trolley, which makes transporting the 20 kilos of sliced tomatoes a seamless solo job than a backbreaking team operation. While the drudgery has been taken care of, we still need our chef to take care of the one thing a robot can't manage yet – that is, the artful and careful transformation of whole cucumbers, carrots and radishes into beautiful dragons, mandarin ducks, peonies. But these machines are good for fast food and mass meal operations.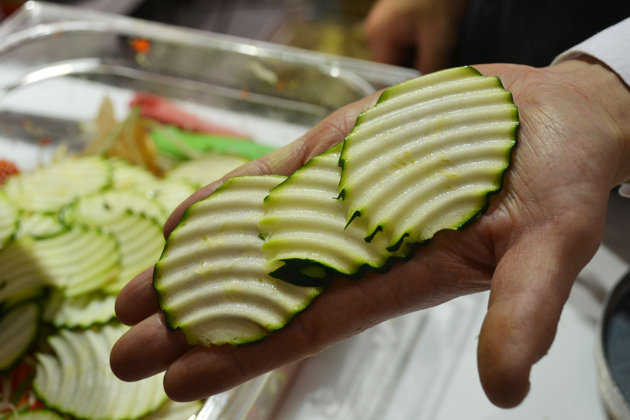 Satay Uncle vs Shiny Commercial Rotisserie
Here, hundreds of chicken wings and satay go searing over a charcoal grill that twists, flips and turns by itself. You can customize and change the skewers depending on what you are BBQ-ing – chicken wings, whole chickens, satay, kebab etc.. My friendly neighbourhood satay uncle, with his makeshift charcoal grill and trusty hand fan, doesn't have that much firepower. But while we wait and kaypoh with our neighbours in the line, he seduces the mouthwatering lot with fiery aroma as we watch succulent mutton and beef skewers dance over the flames – an experience that can't be beat.
Chef Damian D'Silva, who concocts his Singaporean heritage dishes the good ol' granny's way, believes that a seasoned chef's bloodhound nose and razor-sharp palate are must-haves in the kitchen. Since fresh, natural ingredients are never the same, a chef is needed to suss out if the lemongrass is less fragrant, or if the chilli more spicy than usual, and adjust accordingly. That is still the job of a human.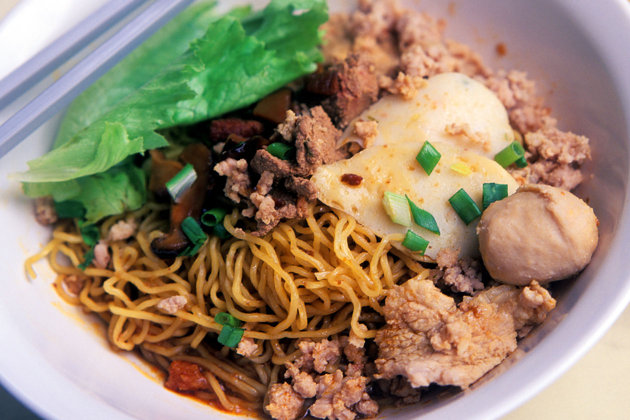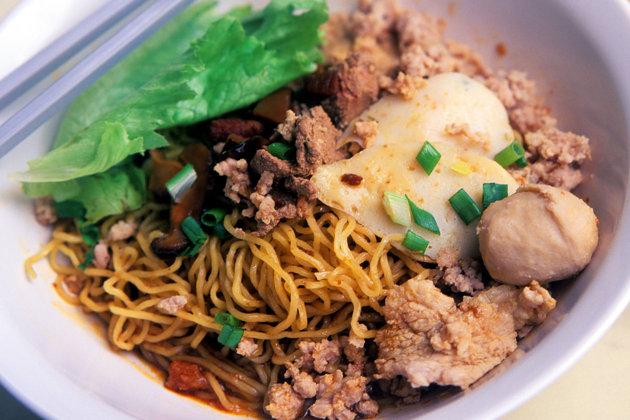 Sure – a robot can work infinitely faster, produce more and in less time than even a dream team of A-list chefs combined, there is still a long way, if ever, to go before taking over a chef's sniffing powers, or the exquisite handiwork in crafting a poon choy dish, or a bak chor mee seller's warm crinkly smile.
I, for one, relish entrusting my chef with a simple 'Omakase' (meaning 'I'll leave it up to you' in Japanese) and watch what delicacies he handpicks for me. I flip and shudder to think that the chef will put the daikon through one of these machines. It will be a long while before we are comfortable with the idea of having these traditional foods done by R2D2Cook, that updated robotic kitchen aid from the Star Wars trilogy.