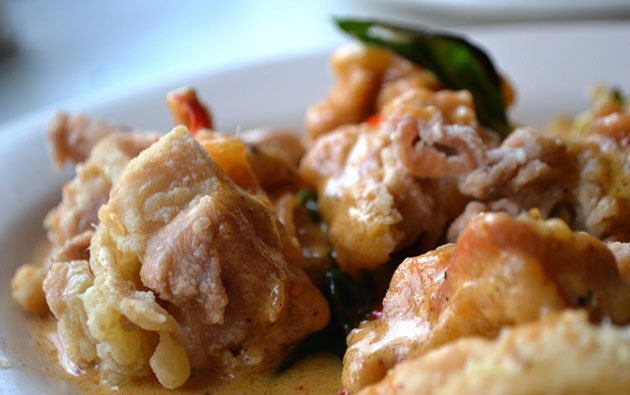 A Chopshop above the rest
By KF Seetoh - Friday, Sep 09, 2011
When I was filming for our new upcoming series of Makansutra (we show up unannounced and sprung surprises on the owners and chefs), I heard a lot about Restoran Huamui 's reputation from our researchers in Johor Bahru. "It is an old institution and I grew up eating there myself", offered Joe, our low key, mid-aged, sharp palate, Johor researcher. So our crew took all of one minute and decided: "Let's do it". But the surprise was on us; the boss refused to let us film or eat there because we "did not ask earlier". My curiosity about their "legendary" Hainanese Chicken Chop was boiling over and I just had to don my dull jeans and boring coloured polo shirt last week to go check it out, sans my signature fisherman hat that I wear on my show. (I did not want to alert the boss as I felt bad about ambushing him and putting him in a spot.)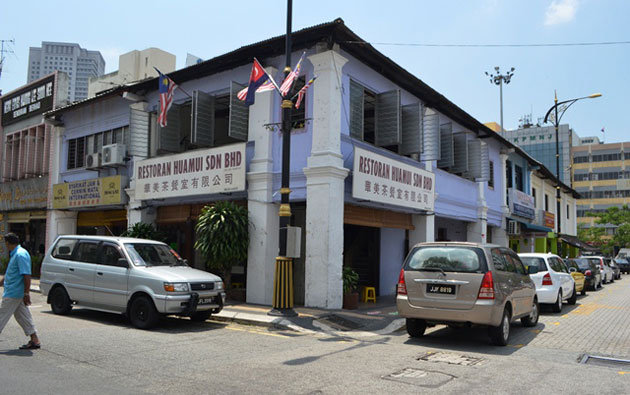 Sited at a very practical corner pre-war shophouse – where you get two -sided visibility and traffic passing by get front row seat views of the place – Huamin looks and even smells like an old institution. Very well kept. It is airy and cheerful and you can tell it's been around since 1948. It has a firm yet creaky wooden staircase leading to charming seats upstairs.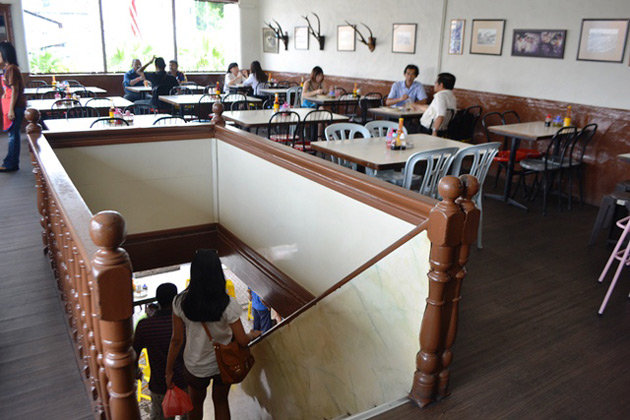 Sunlight breezes through the old open frosted glass windows with wavy iron grills. Overhead fans cut the air and swirl the cool about. The upgraded windows were one sign that some maintenance and upgrading work had happened over the years; otherwise, it would be the old original slatted wood windows.
Food:
I ordered the signature Chicken Chop even before drinks to start us up with. It came freshly fried and looking dry and puffy on the outside.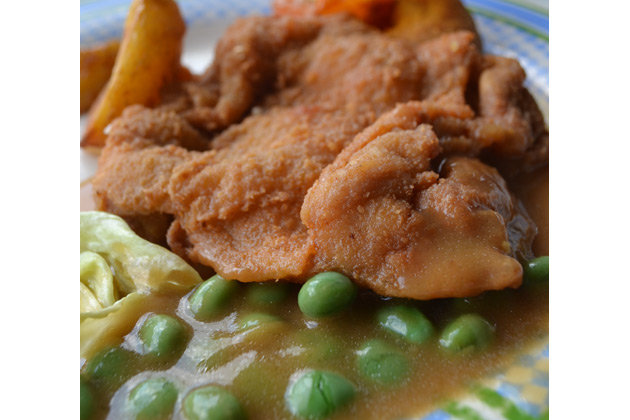 The batter has a gently, crumbly and biscuit-ty texture that I suspect, came from a batter of eggs, some flour and fine biscuit crumbs. It was juicy inside and arrestingly unctuous all over. They use what felt like fresh green peas, tomatoes and lettuce leaf with some insignificant fried potatoes. The sauce was a bit of a non-event. The texture was right, and so was the colour – a thick and dull light brown sauce that just played a simple and plain supporting role. But I'll have another order of it as the chicken was vintage Hainanese Western style.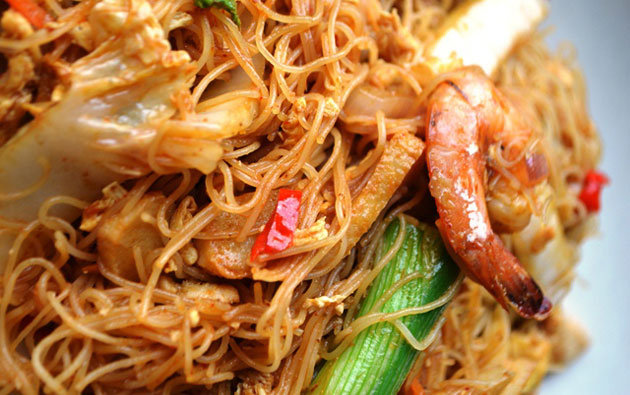 We went on a tangent and tried what's hardly spoken about, even on their Facebook pages: a fried Tom Yum Beehoon (surprisingly addictive although offering it feels predictable and corny. What's it doing in a Hainanese Western kopitiam eatery?);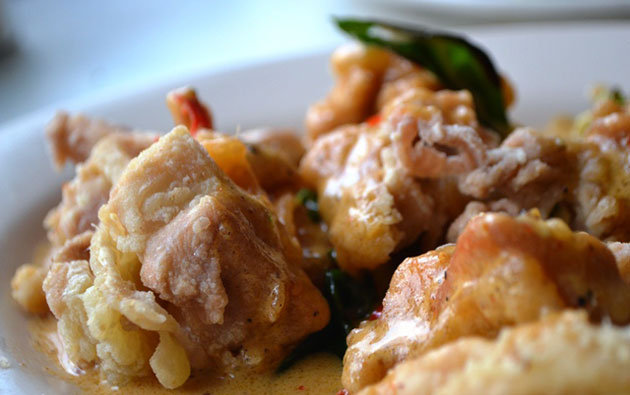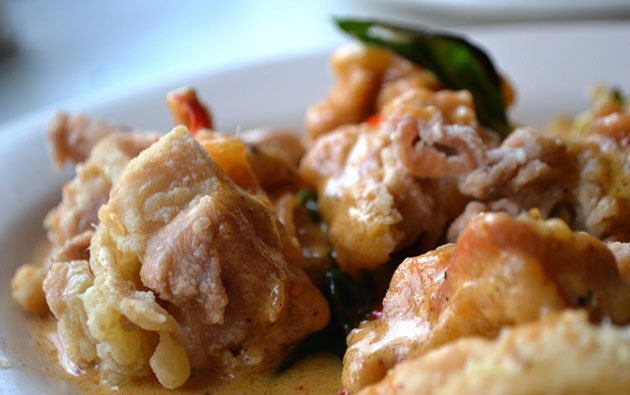 and Mongolian Chicken – fried chicken chunks tossed in buttermilk sauce spiked with chilli, spices and curry leaves. Nice, but not memorable. I missed out on their toast and kaya with kopi, another of their signatures. But I don't think it's a letdown either, judging from a few randomly solicited comments about it.
I wished I had the opportunity to film the place and share our unrehearsed views and opinions of the food spontaneously on TV. Well, at least I have some proof of the pudding here.
Restoran Huamui
131, Jalan Trus 80000 Johor Baru. Johor Malaysia
(If you ask around, it's just a 12 min walk from the immigration checkpoint at the Causeway, via the shopping malls)
8am-6pm daily