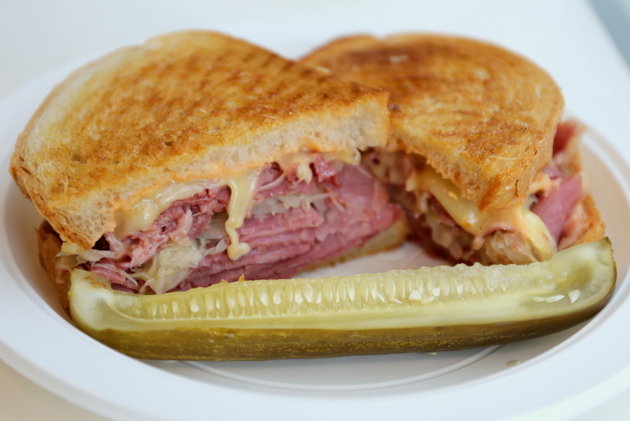 A Delayed Deli Signature
By Catherine Ling - Thursday, Aug 29, 2013
"One of the great American arts, which varies from being a triumph to being a disaster," said the late James Beard (an icon in America's food culture) – is sandwiches. There is a near dearth of good New York style delis in the Singapore food scene. The tired Seah Street Deli may be no more but along came also, Dean and Deluca. The chefs at Marina Bay Sands (who are from the US and Canada) too felt the need for truly satisfying hefty sandwiches. "How can you put a slice of cheese and a slice of ham between bread and call that a sandwich?" said the Marina Bay Sands' Executive Chef Christopher Christie.
So, they mooted the idea for the next F&B concept, and were deluged with queries and interests at the mere mention and discussion of pastrami piled high on rye. So, Sweet Spot Deli was born, but they played it safe by marrying the concept of the deli with a contemporary coffee outlet. The cafe is designed for quick bites and takeaways, with food and drinks served in disposable tableware (biodegradable corn ware).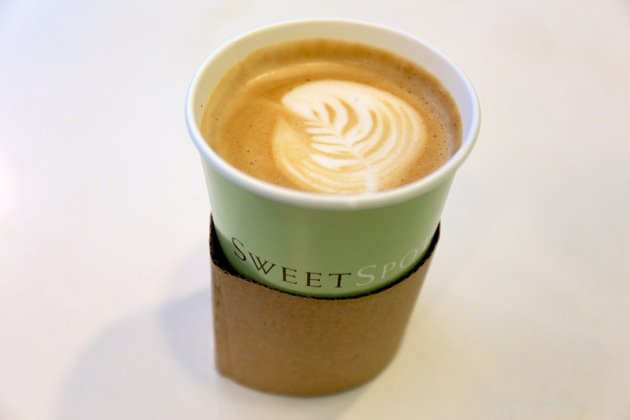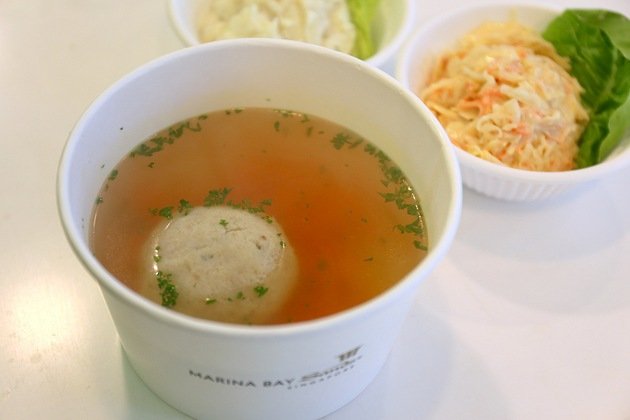 It doesn't quite have the vibe of a New York deli, but their sandwiches are built to thrill. The chefs have the corned beef and pastrami made to their recipe by a local butcher and have almost everything made in-house, right down to the pickles served with the sandwiches.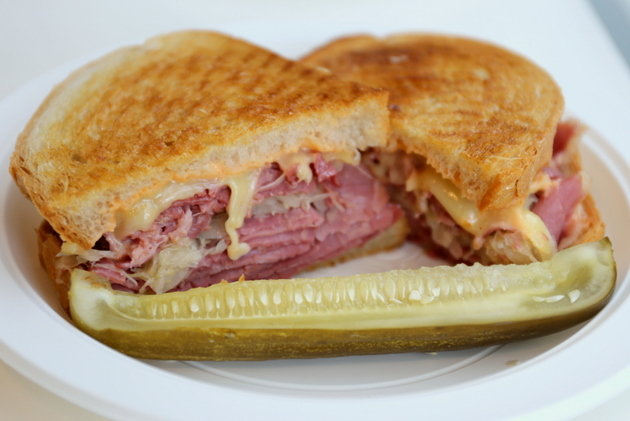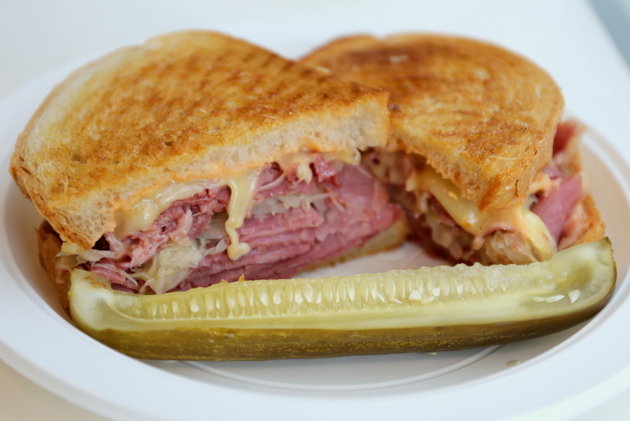 When they first launched, the portions of their grilled sandwiches were deemed too big, according to local diners. So Sweet Spot Deli had to introduce two sizes – the original large (110g) and a smaller regular (70g). Prices are very reasonable, at S$6-9 for regular and S$10-14 for large. Add S$4.50 for a soda and a side dish (chips, coleslaw, potato salad or pickle, normally S$2 each).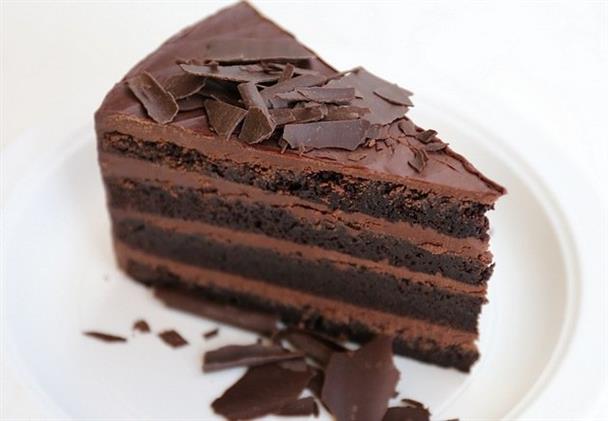 The deli also serves the Manhattan staple Jewish style matzo ball in chicken soup. You can hardly find this in Singapore. The chicken soup is hot and comforting, but the soft matzo meal ball can be a bit plain-tasting for some. And of course, you will also find equally hefty portions of Devil's Food Chocolate Cake and six other types of New York cheesecakes with the signature rich, dense and creamy bite.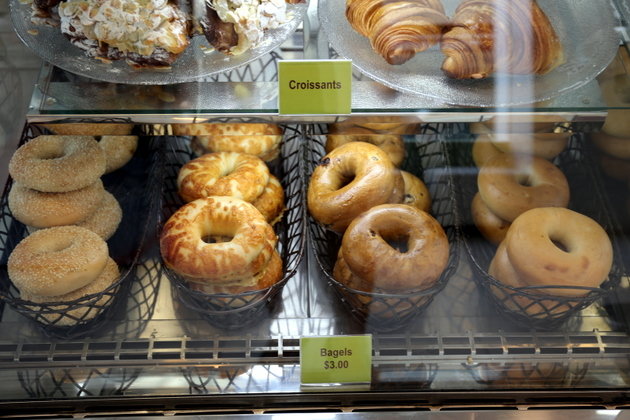 Even though this place tries to replicate the Jewish style deli eats, it is not kosher. But Executive Pastry Chef Ryan Witcher hints that it enables him to make the cakes more delicious. We don't have many delis to compare with in Singapore. The sandwiches here are probably the closest we can get without traveling to New York – if only the atmosphere has the Midtown New York vibe.
SWEET SPOT DELI #01-30 The Shoppes at Marina Bay Sands Hours: 8am to 11pm (Sun to Thu) 8am to 12 midnight (Fri, Sat and PH)