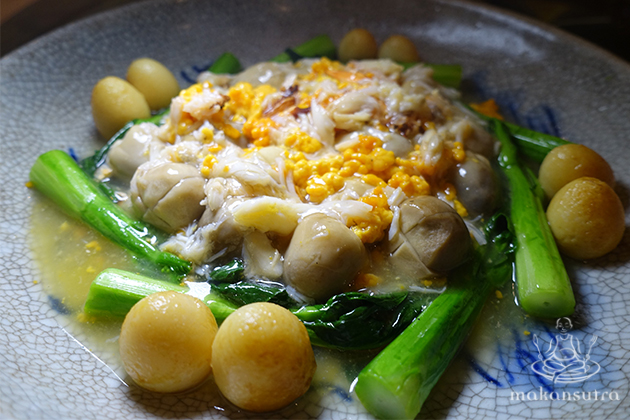 A Divine Cantonese Private Dinner
By KF Seetoh - Friday, Mar 17, 2017
He came to our World Street Food Congress last year in Philippines and set up a stall offering Cantonese soy sauce chicken rice, a style very unlike our award winning Hawker Chan's version. This young Chef Xu Jing Ye, is a rising hot shot heritage and progressive chef in Guangzhou (just check the buzz about him on China's wechat social media app) is making waves. He is also a co-owner of two funky dessert (yes, GenY stuff) while he is not busy managing his private dinner gigs in a restored riverside house in Guangzhou. I have tried his pineapple crème brulee served out of a carved pineapple, and it was breath taking. But I was even more fortunate to have tried his private dinner.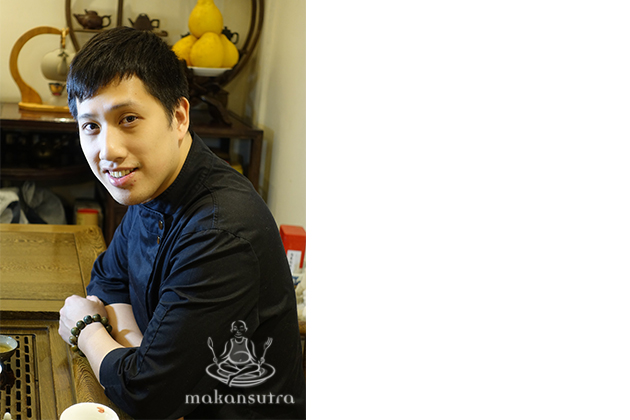 The restored double storey courtyard house in Foshan, is sited by a river, by some small cottage industry factories and this little cul-de-sac takes you to another world the second you step in. Charming yet not gaudy nor reeking of too much rosewood furniture and statues of old Chinese legends. His kitchen faces the river on the ground floor "so my chefs get a nice view as they slog in the kitchen!" he tells me, straight faced. His private dinners (booking required) is a stunner and it starts from $50 a person. We had a 13 dish extravaganza and it included the wonderful, superb and ordinary dishes done extraordinarily. Let me gush over some highlights.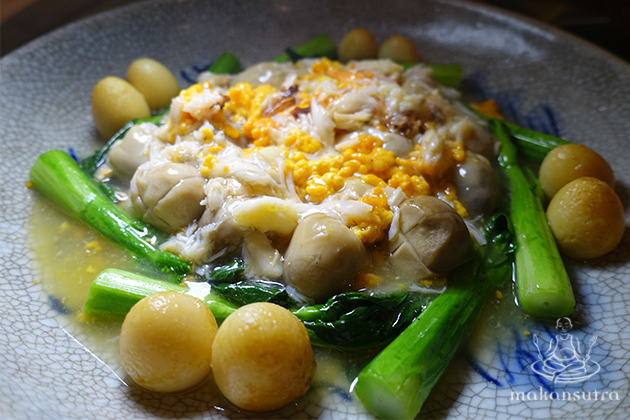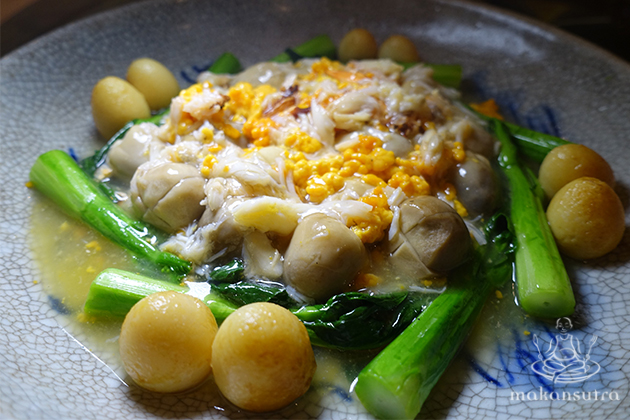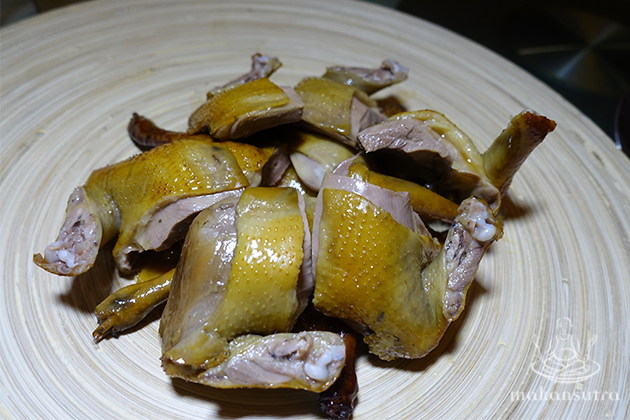 It began with a smoked pomfret with a cucumber roulade of shrimp. Nice but my expectations was about to go south. Then the wonders came to the rescue. The perfectly blanch Du Miao greens topped with sinful glassy ham brought some air back to the system. The cured oils from the ham did wonders for the healthy crunchy greens. Two chomps, gone. Next, a superb and immaculately done creamy (but no cream used) spinach soup topped with roasted scallop and its liver (the yummy part many western chefs discard). Gosh, I wanted another helping. Then came the fried quails eggs, fresh champignons or button mushrooms (how wonderful the fresh versions tasted) and crab and roe. Yes, it was a good as it sounded and not much seasoning was used, just the natural flavours kicked up with a pinch of salt. The next one, and I had four servings- Tea Smoked Pigeons. He used 20 day old chicks (just before feathers are grown), poached then smoked it over tea leaves with sugar to enhance the smokiness. It was so juicy and soft with layered textures yet delivered an intense smokiness with every bite. I wanted more than four pieces actually.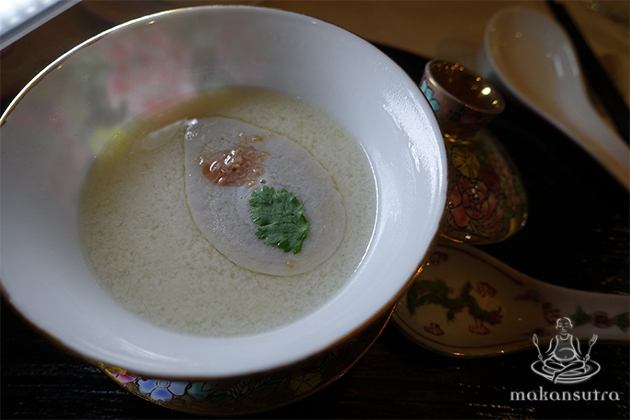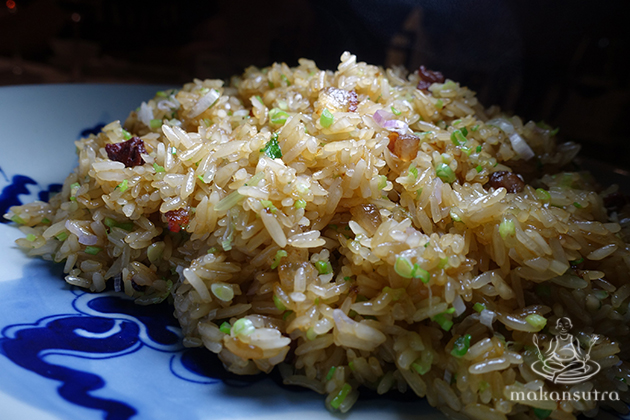 The came another bomb of a dish…you may think nothing of his signature Sweet and Sour Pork until you realise it's made with 90% fat pieces of pork. The trick was marinating it in wine overnight to loosen the structure before frying it tossed in a classic sweet sour sauce made with vinegar and Lea Perrins sauce, among others. Divine, said my scorecard. Next, his Almond Chicken Soup came milky and the magic was the bits of ham and chicken mousse (don't ask me how he made it, I was lost in the thrill of breathing it in). One of the finales was the best- fried from raw, glutinous fried rice. He marinated a specific type of sticky grains overnight, then added stock as he fried, over 30 minutes in the wok. A lot of work and a lot of praises for this one. I want to go back for more surprises.
Chef Xu Jing Ye Private Dining (advanced bookings)
102 Private Kitchen,
Unit 1, Lane 1, Gui Cheng Shi Ken Huang Dong, Foshsan
Tel: +852 132 8843 2145
You can also book via his facebook page.. @Jingye Xu