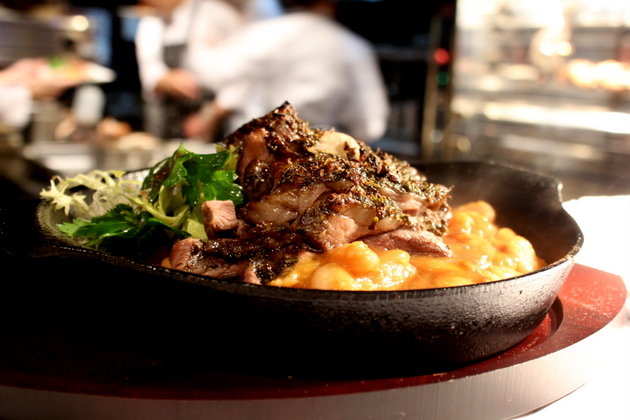 A Dream at 35
By Tris Marlis - Wednesday, Jul 17, 2013
The small Alsace region in France is where Chef Stephane Istel spent most of his childhood in the kitchen with his mother, making pastries and baking cakes- being a good son and staying out of trouble, basically. When asked at a tender age of 13, he told mummy of his dream of being a chef, naturally. But owning a restaurant was not in his ambitions radar.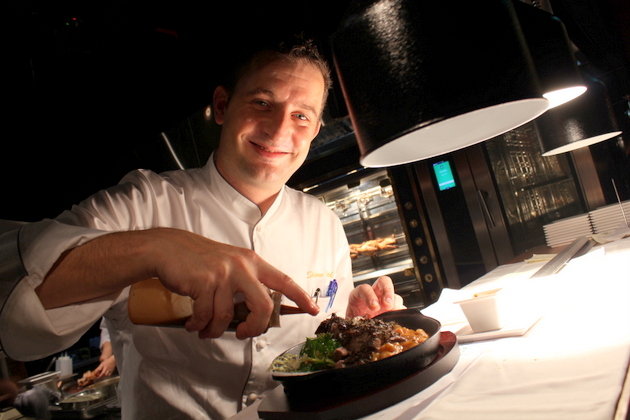 He went on to culinary school, graduated, worked in France, the Caribbean and later moved to the United States, where he met chef Daniel Boulud, the celebrated Michelin star studded French chef and restaurateur in the US. "Destiny brought me to Daniel Boulud," recalls Istel. Working under the master and learning the craft from him was already a dream come true for young Stephane.
Four years later, he was appointed as the executive chef of Boulud's restaurant in Vancouver, Canada. As Boulud's empire was expanding across the globe, Istel could have had a buffet of choices- from London to Miami, but his eyes were caught on Boulud's project in Singapore.
Asia is somewhere he had always wanted to visit, a new culture that he desired to explore after staying in the States for so many years. "Daniel had a lot of participants. It was until the very last minute when he said 'Stephane, you may go to Singapore,' I packed my luggage immediately and came here," says Istel.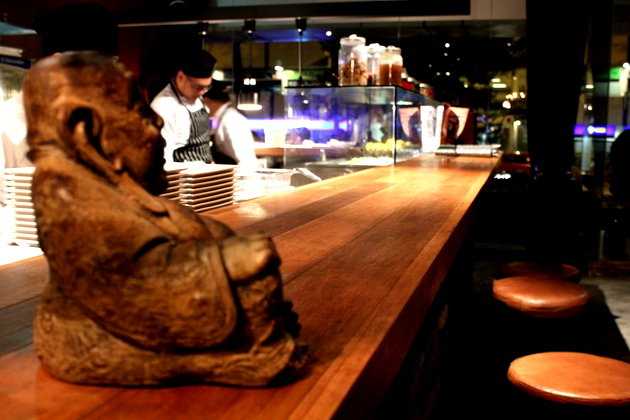 Chef Istel was the executive chef at DB Bistro Moderne at Marina Bay Sands for three years. His dream working with Daniel Boulud forever did not last, because it was then he felt a bigger calling, so big, he thought he would never be ready.
Those three years were life changing for Istel. He had to manage the kitchen and also the house administration. A blessing came in the form of a meeting with his now life partner Kori Millar at MBS, who also had enriching gigs and set up many restaurants in Auckland and Sydney. Millar was working as a manager at Sky on 57 when they met.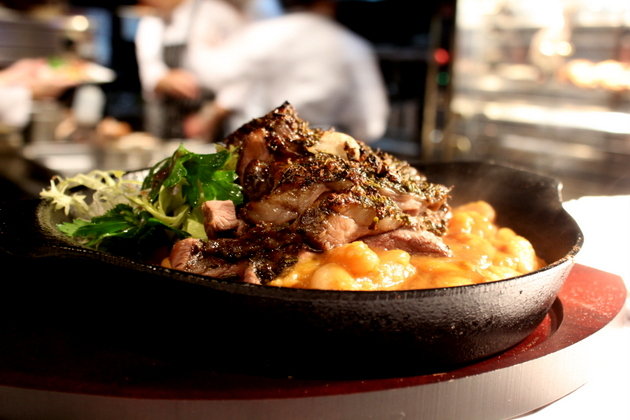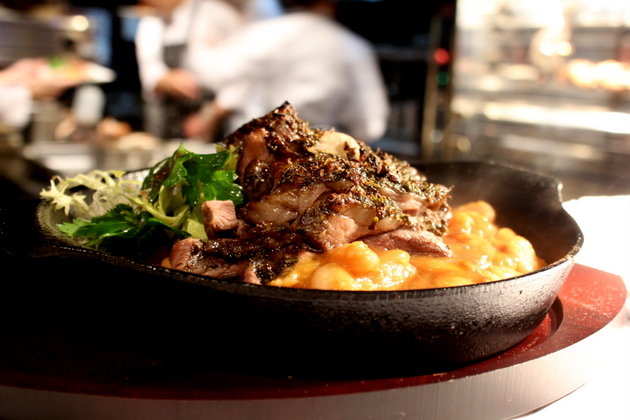 "Working in DB Bistro Moderne had given me so much confident," and adds "You can't dream too late, it is very important to catch the right moment." The quest to start a restaurant by age 35 was set in motion.
When he turned 34, he told chef Daniel Boulud of his decision, "we had a really long phone call. Daniel was very supportive, he has always been," recalls Istel.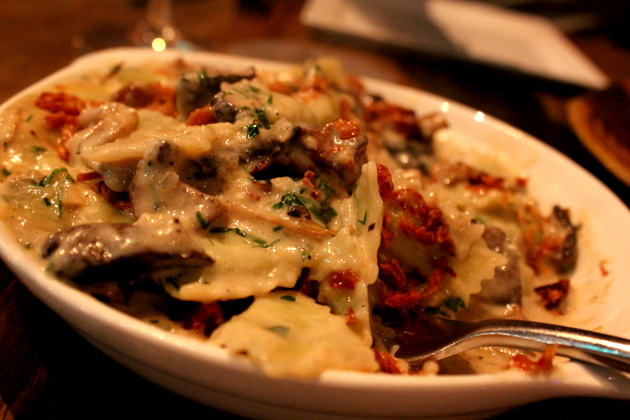 So earlier this month, his dream, Bar- Roque Grill was born and it's tucked comfortably at the corner of the Amara Hotel. On his restaurant, the chef says: "It's not a new concept; I am doing what I think is right to do. It's family style, simple, but I just added a lot of passion and love on it." Hence, it's called "love on the plate." Having a partner who shares the same passion has helps too.. she runs the house, and I focus on my work in the kitchen," he says of Millar.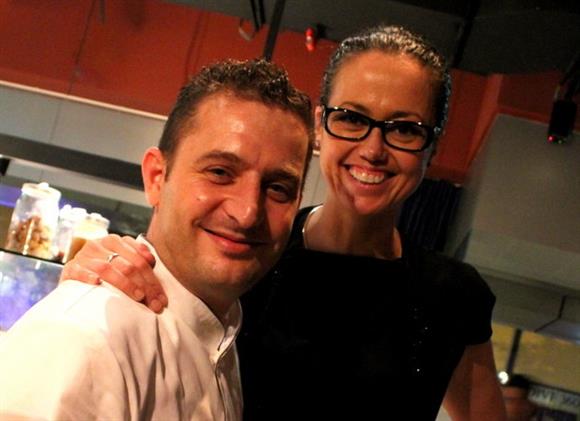 Walk in the restaurant and you will notice the mix and match of décor. It is like a cross of Istel's and Millar's cultural experiences, a touch of French with an Aussie spirit and humour. The same goes to their food – Ravioles "Royan," Australian Pork Knuckle, Roast Lamb and Istel's "Mom's Recipe" Apple Pie. When we visited, Bar-Roque was only a week old, we believe some settling-in time would do more justice to the food served. It will only be fair if we went back later and talk about their food then.
Bar- Roque Grill
165 Tanjong Pagar Road, #01-00 Amara Hotel.
Tel: 6444 9672
Hours: (Tue to Sat) 12pm – 2:30pm, 5:30pm – 10:30pm, (Sun) 12pm – 3pm, 5:30pm – 10:30pm (Closed on Mondays).