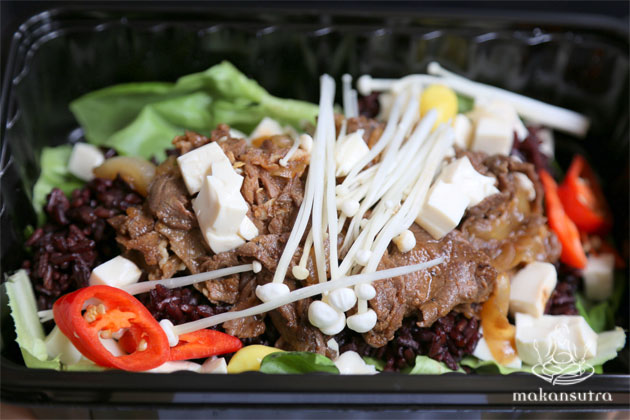 A Grain of Health in 15 Mobile Mins
By Catherine Ling - Wednesday, Nov 05, 2014
Fancy a hearty and healthy lunch of Ribeye Yakiniku with Glutinous Black Rice and Tofu Salad (above)? A high protein Cajun Chicken with Lentil Stew? Maybe a Deconstructed Togarashi Chicken Rice Burger for something different? All magically delivered to you within 15 minutes of ordering via your mobile, tablet or laptop?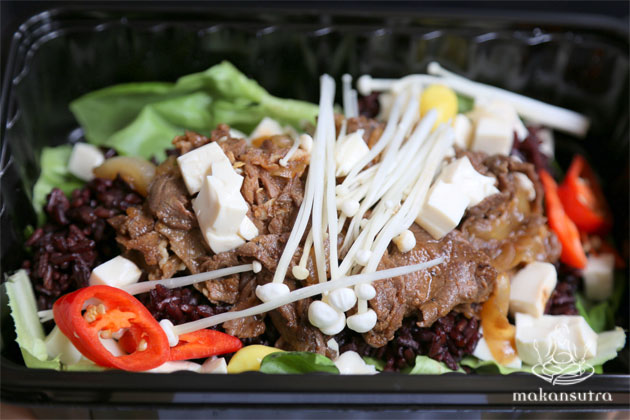 This isn't a fantasy. More than 5,000 of such meals have been happily delivered in the Central Business District (CBD), thanks to Grain (grain.com.sg). Most of these meals cost just an average of S$10.90 with no delivery charge, and you can even opt to add cold-pressed juices at S$5.50 per bottle. You'll get a call or alert to pick up your food from the driveway. And the friendly young chap in the Grain car who passes the food to you could be someone who has ditched his Bain or Accenture consulting career to make sure you get to eat healthy. 
Sounds like a crazy dream but they have latched onto an unserved niche. Grain was started in Dec 2013 by a team of sharp-minded entrepreneurs who agreed it was frustratingly hard to find healthy food on a daily basis in certain locations in Singapore. They also observed that food delivery services were often poor, taking an onerous 45 minutes or more, with greasy and unhealthy options. What if they could deliver interesting healthy meals on demand to time-strapped executives?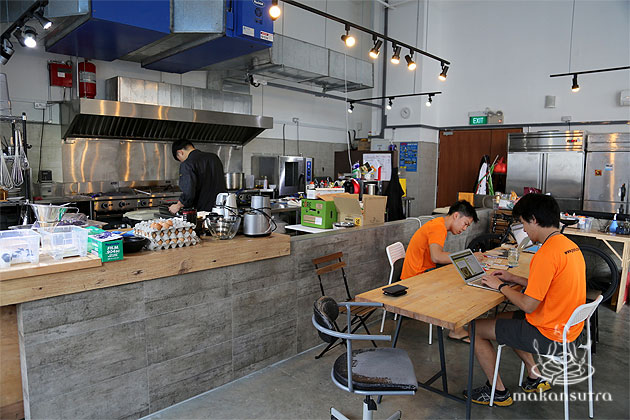 It wasn't easy at first. They tried various prototypes and business models, including a subscription service. The current iteration worked best. There are two meal options open for ordering from 11am to 2pm for lunch and to be delivered within a specific high-density zone. The meals are prepared in the morning and sent out fresh to be matched with live orders.
To start, they cleverly targeted the Marina Bay financial district where the lunchtime dining options haven't quite caught up with the office population boom. Plus there are proper driveways conveniently available. They don't use a big truck, but small and zippy cars for swift delivery. Striking up good relationships with driveway attendants was critical, so they could park and wait for customers.
But beyond coming up with fast, affordable, nutritious and creatively tasty meals, Grain is about the use of technology to optimise food delivery within the 15 minute promise.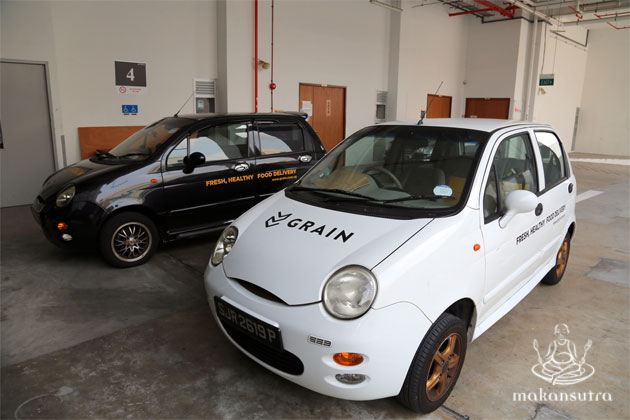 Co-founder Rifeng Gao says, " We are a tech company as much as a food company – at the core of the product, Grain is building an on-demand infrastructure that will allow us to deliver pretty much anything (food / non-food related). We religiously track every metric possible from procurement to conversion rate to ingredient yield, and this contextualised data helps the team operate as efficiently as possible."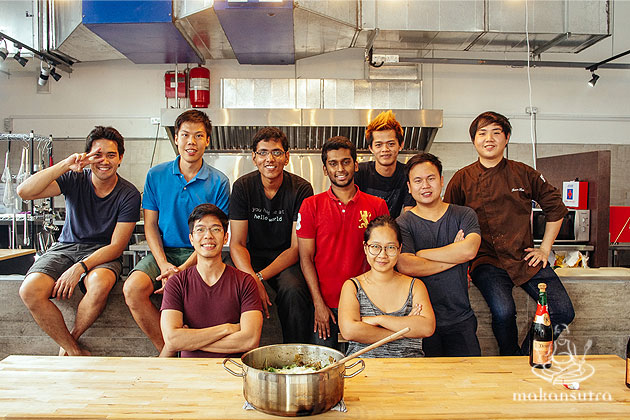 They have built upon apps to take and sort orders according to buildings and order urgency. But the efficiency focus doesn't mean human attention is forgotten. A handwritten note goes out for every new customer. The apps also help them track individual customers' preferences and behavioral traits. "Some customers want cutlery. Some are so environmentally conscious. They don't want any paper packaging, so we leave out the wrapper," says Yi Sung Yong, another co-founder. "We also actively seek customer feedback and take it very seriously. There have been times we responded in ways that pleasantly surprised the customers. We don't believe in following existing standards of service. We try to go beyond that."
It's an incredibly young and talented team at Grain. The four founders are still in their 20s. Rifeng, 25, was from Bain and handles operations; Yi Sung, 26, from Accenture, is the brains behind the product; Ernest Sim, 27, formerly at Method and Actatlys now leads their tech efforts; and chef Isaac Tan, 25, helms the kitchen. Isaac used to work at Raffles Hotel and has also worked with Gordon Ramsay's apprentice. Another two in the kitchen hail from Mugaritz and JAAN Par Andre. Everything is done in-house, from website design and photography, to the printing of nutrition labels for the packaging.
The founders took a major pay cut and sunk their own cash (S$75,000) into the project, but hope to break even within this year. They have had quite a few investors interested (even from among customers) but have chosen to stay independent to keep things flexible.
On the long term vision, Yi Sung says, "The idea is to get our 'first-store-concept' (the current Marina Bay area) right first, on all fronts – technology, operations, food production and procurement – then we scale Grain to be the best food delivery service in Singapore, starting with healthy food."
Things are looking good for the start-up. With a repertoire of about 50-60 dishes and customer feedback on what they like, they can plan menus ahead more confidently. All the meals now sell out, often well before the closing time. And now that they have a better gauge of the demand, Grain could be doing pre-orders up to five days in advance, starting mid-November, as well as bulk orders (min S$50) for the entire CBD.
So now if you're in the CBD, you can hop online and get a balanced meal with complex carbs and fresh ingredients prepared with healthier techniques. Portions are hearty too, so you won't be as liable to snack as much later on. Best of all, the healthy dishes are not limited to boring salads and Western style sandwiches. It's two thumbs up for a fabulous concept.