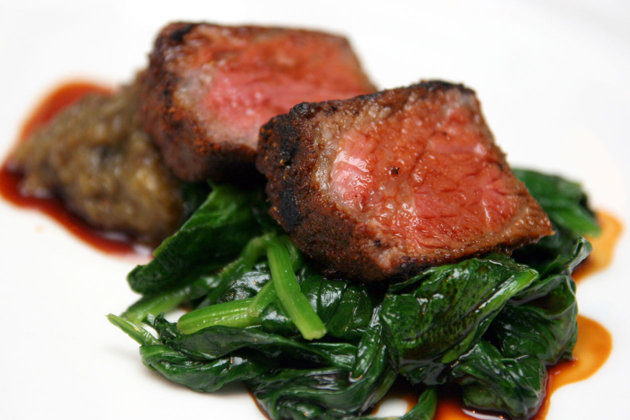 A New Salt with Old Beliefs
By Catherine Ling - Tuesday, Apr 29, 2014
Luke Mangan's Salt Grill and Tapas Bar right at the top of ION Orchard has been opened for four years. But it's already undergone a revamp, with a new chef and menu. So soon? What's wrong with it? We sit down with the Australian celebrity chef to unravel this.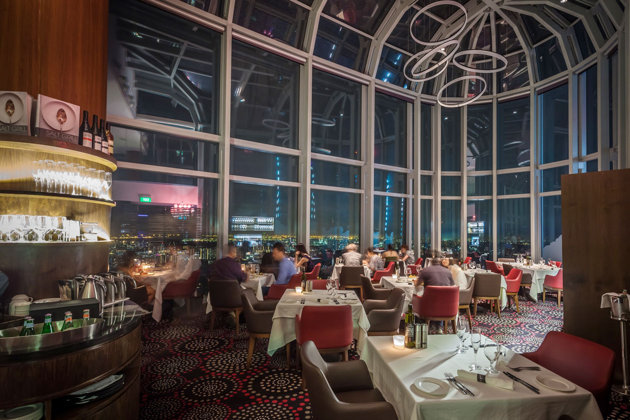 "We've got high traffic flow, we needed to upgrade the chairs and carpet," says Luke in a most matter-of-fact manner. OK, so the old grey bubble motifs in the carpet do look a little dated, but he's also changing the layout of the restaurant. The bar, which used to be on the upper part of the split-level unit, now resides in the circular nook of the walkway going up. And the place it vacates is now a more private dining area, with seating for couples and big groups alike. There are now modish lighting fixtures for more wow factor (should you ever get bored of the sky high panoramic city view).
Has he felt any challenges operating in Singapore? "No, not really." Not even rocketing rentals and finding/keeping good F&B staff, which are the issues choking most restaurants here? He dismisses most of it as not a big deal. There are also changes afoot in the menu, but Luke insists with slick aplomb, "Our food is ever evolving…"
New Head Chef Matthew Leighton will bring new influence. He is merely 27 but has spent seven years with Luke, and understands well what they do. However, some signature favourites will remain, and these are always available across all of Luke's restaurants in Australia, Japan and Indonesia.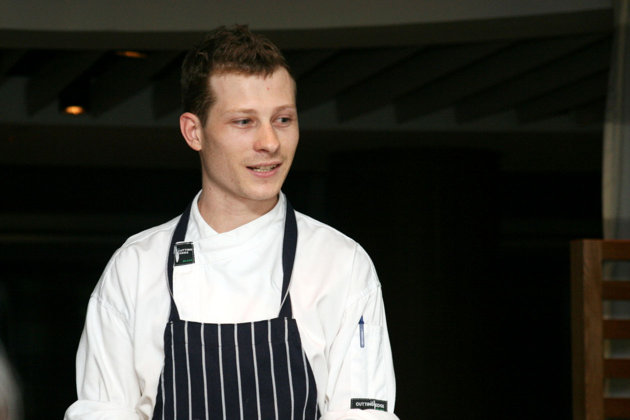 "Australian cuisine is fortunate in the way that it can borrow influences from all cultures," says Luke. That is a clever way of saying Australia doesn't have a clearly defined cuisine.
His version of modern Australian carries strong characteristics of Asian and Japanese cooking styles and ingredients. Fortunately, his food pleases much more than the interview.
Take for example, the signature amuse-bouche of coconut broth with Sydney Spice. One sip and you'll be brought to Thailand; it's highly reminiscent of a tom kha gai.
His sashimi of kingfish, ginger, eschalot and goat's feta is a wonderful example of East-West fusion done right. The ginger paste is sweetly fragrant, but it's the feta that completely perks up the fish.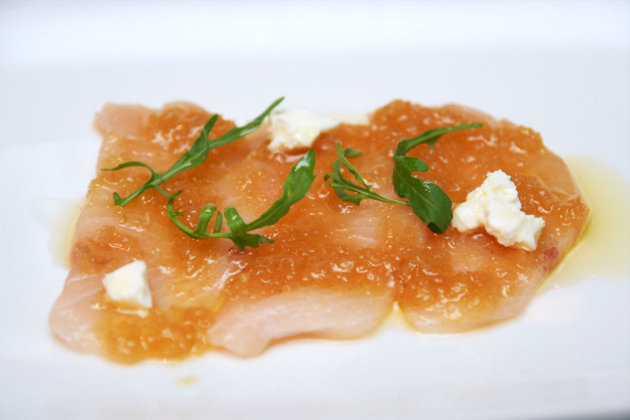 Another mainstay on the menu is the 'glass' (referring to his Sydney brasserie) Sydney crab omelette, enoki mushroom and herb salad, which comes with a miso mustard broth freshly poured upon serving. Strong notes of kombu (Japanese seaweed) make this incredibly umami.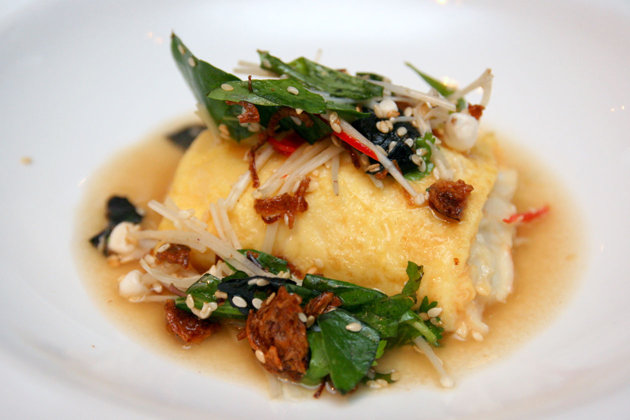 His tea-smoked quail, with almond cream, prunes, truffled grains, grilled shallot and sorrel, leans more to the French. It's so intensely smoked, the aroma is like a rich char. It complements the gamey bird, which fortunately is served boneless and easy to eat.
And in a nod to the Middle East, the sirloin (300 day grain fed) from Rangers Valley, New South Wales, is marinated with Moroccan spices, served with eggplant puree, sautéed spinach, and a red wine sauce. The result is steak with complex notes that complement but don't overpower.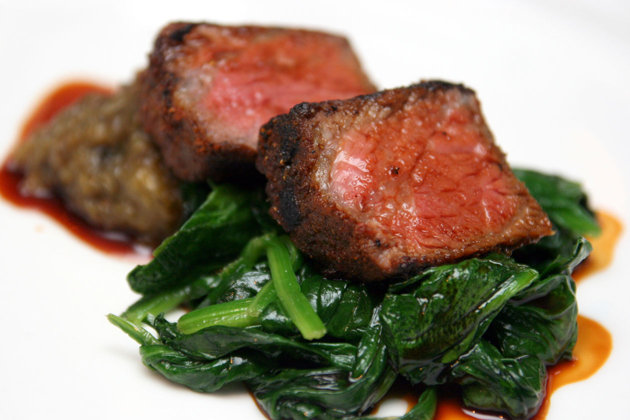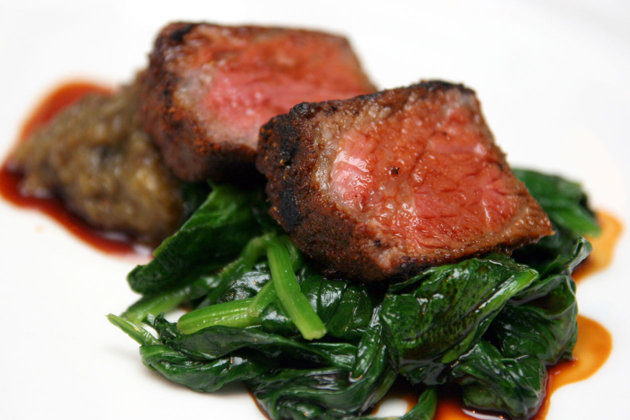 His dessert is playfully creative. Luke's liquorice parfait with lime is a genius combination. The spice-like sweetness in the lightly whipped lime confection goes down a treat.
After operating an outlet for four years in Singapore, Luke has discovered that the palates here are more demanding. "Singaporeans understand flavour and want quality," he says. While it is still early, the revamp seems spurred by little else than a perfectionist bent and pride in delivering the best.
Luke Mangan's Salt Grill and Sky Bar
2 Orchard Turn, ION Orchard, #55-01 & #56-01 Singapore 238801