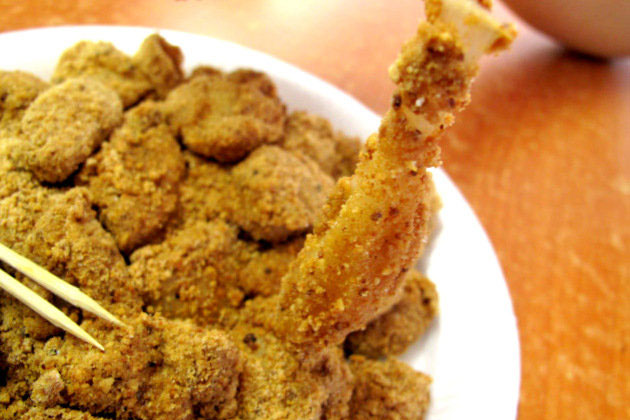 A Paradise for Muah Chee
By Tris Marlis - Monday, Aug 19, 2013
There is no reason not to like this dessert. In fact, if someone exports this to New York, it might just overshadow Dominique Ansel's cronut craze. It's muah chee not mochi, the original version here. That glutinous rice dough that stretches like a bubble gum, soft and pillowy like marshmallow, coated with toasted crunchy fine peanut and sugar. Sooner than you realise, it disappears in your mouth – somehow melts and slides down your throat. Sadly, stalls selling muah chee has also been disappearing from our neighbourhoods. Today, there's only one master left in Singapore who is able to give you that kind of sensation – Mr Teo Yong Joo from Hougang Six Mile Muah Chee.
Mr Teo has been moving about the recent years, from its original location at Hougang to Bedok, and now, has made his way to paradise, literally. Hougang Muah Chee is now located in a HDB Hub canteen in Toa Payoh – Gourmet Paradise. Its location in the basement is not the easiest to find (even Google map struggles a little). It is also the least expected place where you can find such culinary artisanal craft (food courts are just that- court you to eat their good, period), especially when all the stalls around are the default mix and match foodcourt items – chap chye peng, Korean, Japanese, Padang, yong tau fu – all not prepared by the original master owners. "Many people don't know we had moved here, so they thought I retired already," says Mr Teo.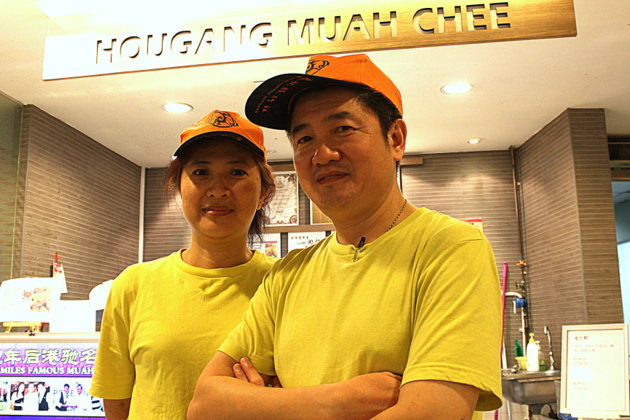 Mr Teo's family has been making muah chee for generations now since the 1950s. His father used to hawk around the street, and didn't take the government's offer of a hawker stall as he didn't want his son (Mr Teo) to sell muah chee. But Mr Teo rebelled, with a cause, "I've been helping my father making muah chee since I was 14 years old. It has a lot of sentimental value," says Mr Teo, and he continue to urge, "there's no other hand made muah chee stall left!"
To him, preserving the craft and childhood memories that everyone shared is a mission, if only he can find a permanent stall. As Mr Teo continues his search, he is also looking at the brighter side, "by moving around, more people get to try my muah chee. So not only people who live in Hougang know about it," explains Mr Teo.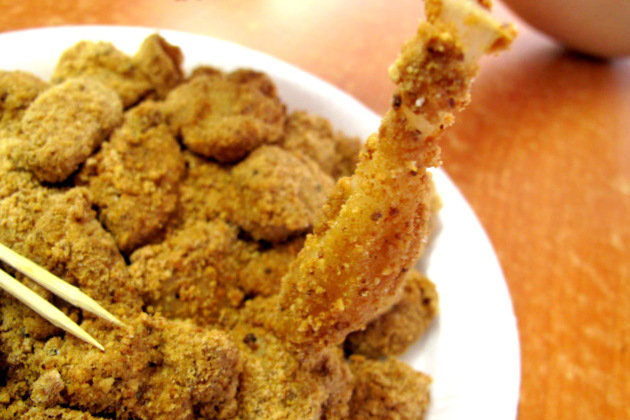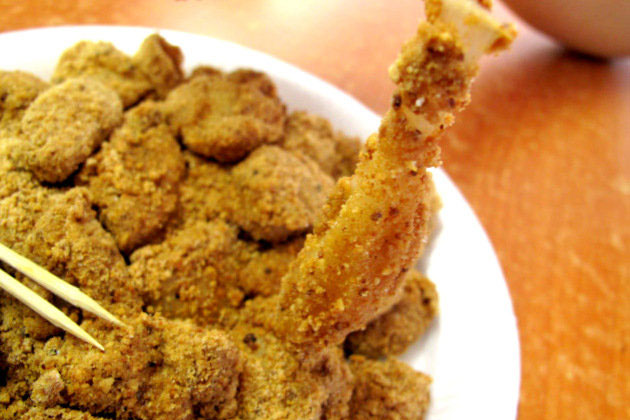 Mr Teo's muah chee is rated "die die must try" in our Makansutra Singapore food guide for many consecutive years. It's easy to understand why, once you've tried others, and then his. The master is still at it, plucking every piece of glutinous rice dough and stretches it for better elasticity, no scissors in sight, pure hand craft. He coats it with a thin layer of fragrant shallot oil and down in the peanut sugar pool the dough goes. The glutinous rice dough takes over seven hours to prepare, which he does it fresh daily. He also toasts and grinds the peanuts (with skin on) himself, results in a mixture is so aromatic, you can smell it from a distant.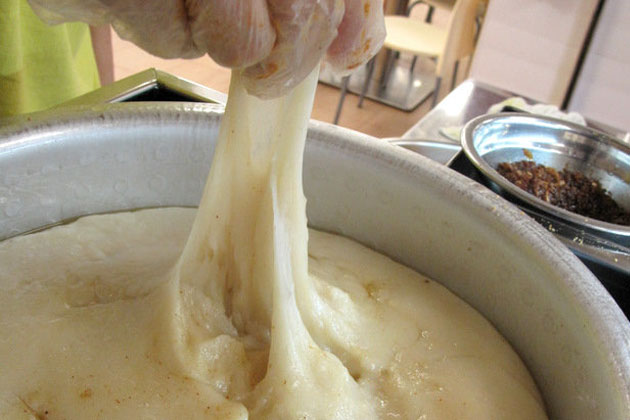 This is also the man who made news last year when he was quoted as saying his recipe was up for sale at a cool $1million dollar. "It was the reporter who asked how much my recipe will cost if I wanted to sell, I did not say I want to sell," he reminds us. It came in the wake of the infamous $3.5 million recipe and business offer of sale from the Kay Lee Roast Meat Joint in Paya Lebar.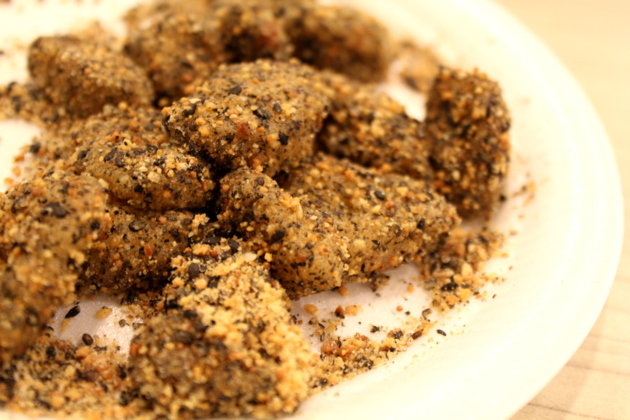 Now it's just one man, one stall and one family effort in keeping this legacy alive. Mr Teo has no other branch (unless someone is interested to franchise) and he is not planning to pass on to his children, saying "it has been so tough for me, why do I want my children to continue." The man also hopes that when the 10 hawker centres open in 2017, he can finally have a home. For now, find him at the fully air-conditioned Gourmet Paradise for a flashback of childhood memories as the sound of muah chee hawker shouting "muah chee… muah chee…" echoes in your mind.
Hougang Six Mile Muah Chee
480 Toa Payoh Lor 6
HDB HUB B1-01 (Stall 21)
Hours: 12pm – 9:30pm