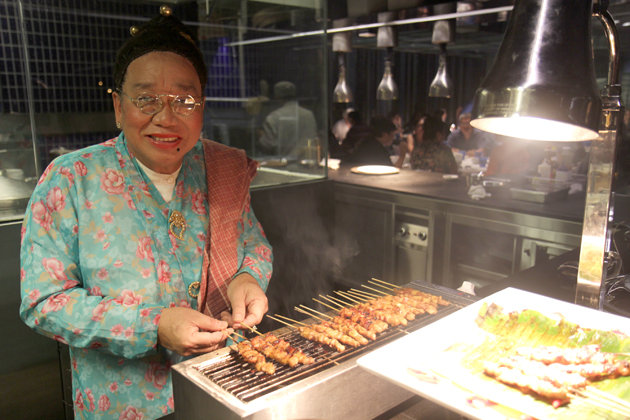 A Peranakan Affair at Crowne Plaza
By Sheere Ng - Monday, Mar 18, 2013
Remember Bibik Kim Neo, the overbearing matriarch who lords over the kitchen in Baba and Nyonya, the popular Malaysian sitcom that drew fans even from across the causeway during the 90s?

From now till 25th March, the multitalented actor-cum-chef Baba Kenny Chan, whose makan fans include former Singapore Presidents like Mr Nathan and Mr Wee Kim Wee, will present many bona fide Nyonya dishes at Azur Restaurant in the Crowne Plaza Changi Airport. Expect his signatures likeAyam Buah Keluak, Babi Pongteh and Udang Lemak Nanas – all made of superior rempah powerful enough to even work through blocked noses!

Above all these, Chef Kenny recommends his Buah Keluak Pais, which is pure buah keluak paste blended with a mildly spicy rempah, wrapped in a banana leaf and then grilled. It is meant to be eaten with rice but when savoured alone it gives an adrenaline rush like dark chocolate. No wonder Kenny calls it the "Nyonya caviar"

For more information about the buffet, go to http://www.crowneplazadining.com/ or call 6823 5354.