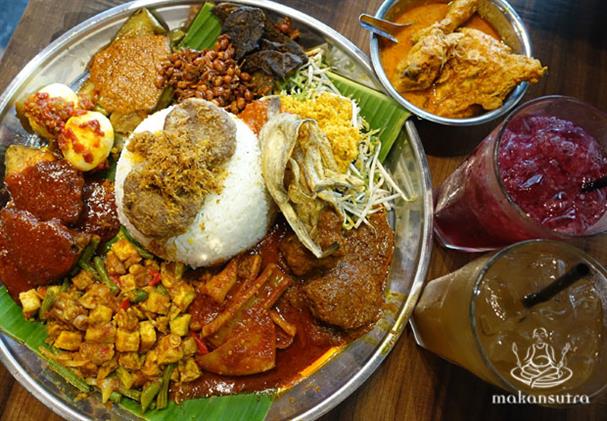 A President of Makan too
By KF Seetoh - Tuesday, Aug 30, 2016
In my few rare encounters with our dear late President Nathan, I came to a simple conclusion- that he really loves our makan, the spicier the better. On one occasion, he stopped in the middle of his daily run at East Coast Park to ask what we were filming and cooking. I think the sambal got to him and he wanted try our nasi lemak but his aide reminded him what the jog was all about. Then, at another award ceremony, where he handed me a Special Recognition "Food Ambassador" award on behalf of the Singapore Tourism Board, he asked about Nonya lunch recommendations.. while we were still on stage! Cool People's President or what.
Once, I joked on stage about Singaporean's honest and unique love affair with spices and he promptly asked then after where he can get old school mee goreng. This President loves his food spice and the spice of life that forms the fabric of this little red dot, so today, I dedicate this list of fiery makan to President Nathan in memory of his legacy..one dish per pioneer race in Singapore.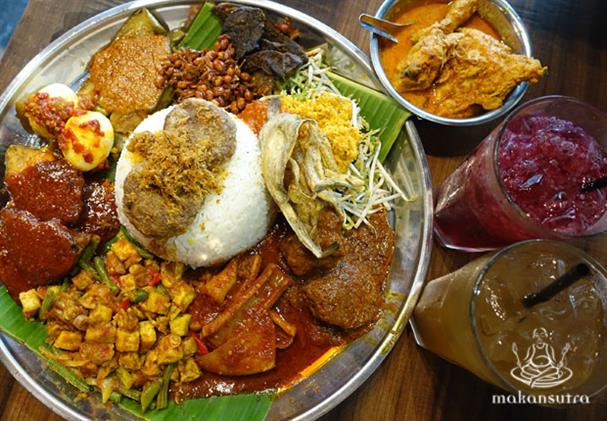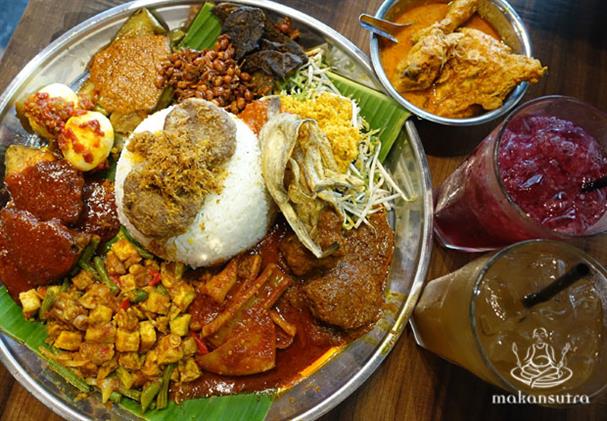 1. Nasi Ambeng Dapur Ummi Abdullah.
430, Upper Changi Road, East Village Mall, #01-65
12pm-8pm (Tuedays to Sundays but from 3pm, on Fridays)
Close on Monday. Tel: 6384 0495
This Nasi Ambeng combo will fire up not just your imagination. A giant platter for up to four with sambal sotong, sambal goreng, beef rendang, bagedil, fried beef lungs and sambal peanut ikan bilis, eggplant and chicken curry ( I am sure I missed out on a couple of items) surrounds a mount of nasi. Tear in "makan tangan" (eat with hands) style and bring back that kampong spirit in this meal.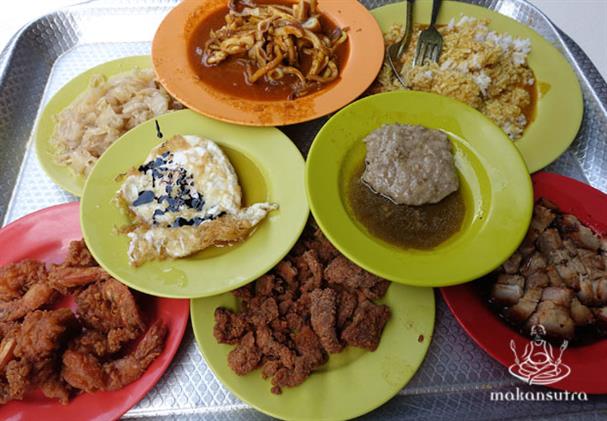 2. No Name Curry Rice
Blk 40, Beo Crescent (coffeeshop),
7am-3pm, Closed on Wednesday
We were brought up to queue, especially for our food. But the line here will not get to you, as it clears fast at this uniquely Singapore style Hainanese Curry Rice stall. The range of items here is immense and so hearty. Go for the minced pork cakes, curry sotong, koli chye (stir fried cabbage), braised pork belly even the fish curry. They are so busy they don't even bother to have or make a signboard.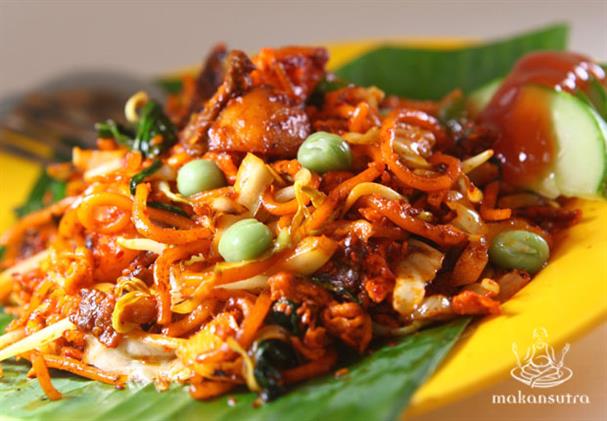 3. Old Satay Club Mee Goreng
Stall 4, Makansutra Gluttons Bay, 8, Raffles Ave, #01-15 (The Esplanade)
5pm-2am daily.
This Indian Muslim dish will always remind me of President Nathan. The folks here do it really old school, not the moist and baby-food like texture. They fry it robustly well and dry enough with a red sambal and it comes complete with the umami and alkali rich flavour of the noodle with chicken or lamb mince.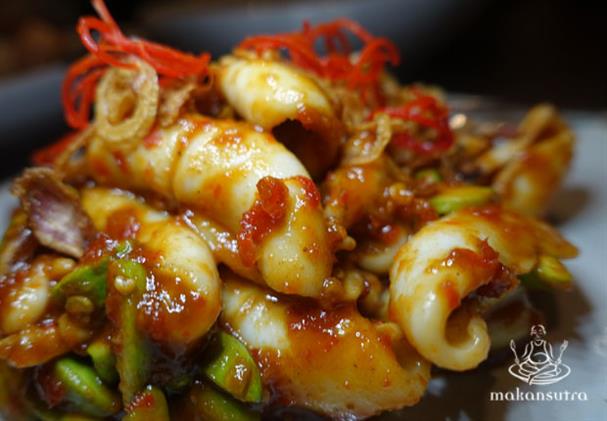 4. Candlenut Restaurant, 331, New Bridge Road, 01-03 Dorsett Residences.
12pm-2.30pm/ 6pm-10pm. Closed on Sunday
Tel: 81214107
This sambal sotong petai is possibly one of the dishes those Michelin judges gnawed on when they tested his Nonya restaurant. He is careful on not overdoing the sotong and it comes soft and resilient. The petai or stink beans, is part of their "Ahmakase" set dinner, and are of the smaller breed and it does not stink to the high heavens plus it still retains the nuttiness.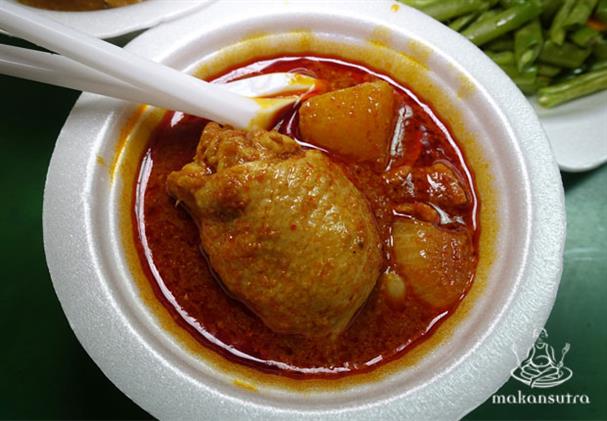 5. Popo & Nana's Delights. 01-70, Maxwell Hawker Centre
10.30am-4pm, Closed Sundays (but will open specially on 31st May, and close on 1st June, Vesak Day)
Debal or Devil's Curry, as the popular crowd like to nickname it, it essentially a Boxing Day dish our Eurasian pals came up with. The idea was that post Christmas feast leftovers are stewed in this fiery looking (thought it isn't that scary) hotchpot of a tangy spicy stew highlighted with mustard and vinegar plus a special Eurasian rempah.
RIP, President Nathan sir!