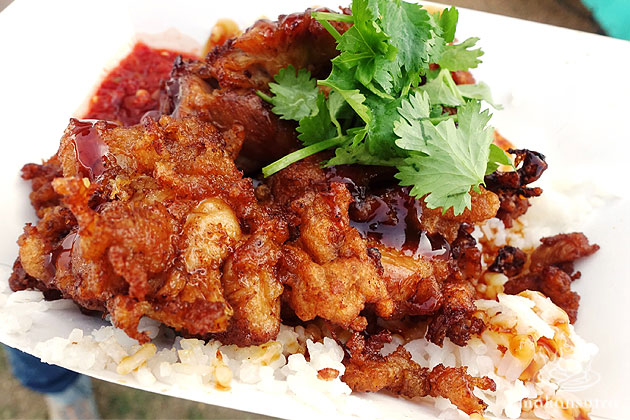 A Singapore Food Truck Star is born
By KF Seetoh - Monday, Nov 10, 2014
In the thick of the Austin Texas F1 grounds, where the thickest of the American Texas accent reside, a local voice booms across from a little food truck "ho seh bo". And behind the queue for food at the truck, Cheryl Chin pops out and suddenly, I sort of recognise her. She was once a finalist in the Star Search Awards in 2003 and also voted best actress locally and was a regular on Chinese TV dramas and comedies like Under One Roof. She later made her way for the big lights in Hollywood (she moved to the Virginia,US with her mother) and made her cut, appearing in the Machette, with Jessica Alba and Robert De Niro. I don't know any local actors that have this line in their resumes (including ranked No. 93, in FHM's magazine Singapore's most sexy woman in the world)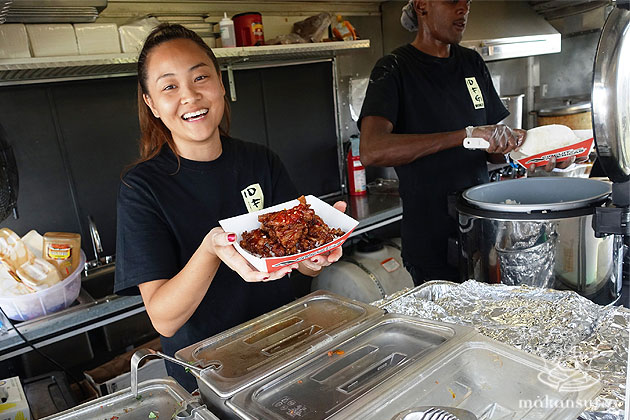 Now, there's a line for her food. This spunky lady admitted " I got tired of things and decided to jump in on the food truck scene, bo pian (no choice), need regular income", further admitting, "I don't really know how to cook so I just hantum (figured it out) and now, they love this sh—t". Her 2 year old food truck, DFG Noodles (Damn F'in Good Noodles) won a Best of the City award in 2013 and there's no turning back. The long hours attending to the needs of her staff, operation and customers clearly showed up in her warm but weary smile when we greeted. She still lit up for the camera inspite of her greasy tee shirt gear sans fancy make up (safe for the red fingernails) saying, "Not so easy running this leh.", her Singlish still intact, "the staff always give some curveball problems, their attitude is very unlike Singaporeans.", adding they come up with all sorts of personal problems, especially when they work for more than 4 hours. "To them, it's not always about the money. With tips, they make close to U$20 per hour and with the slightest reason, they don't show up for work."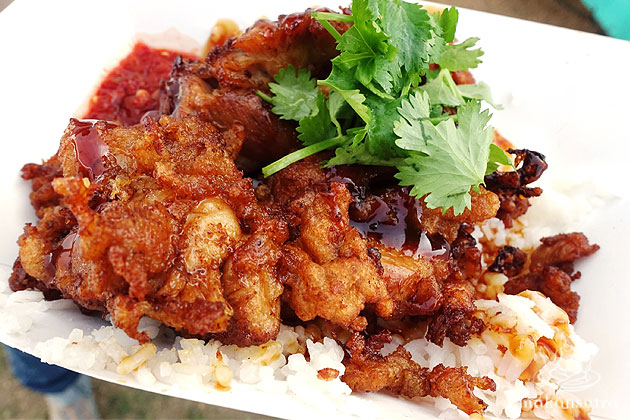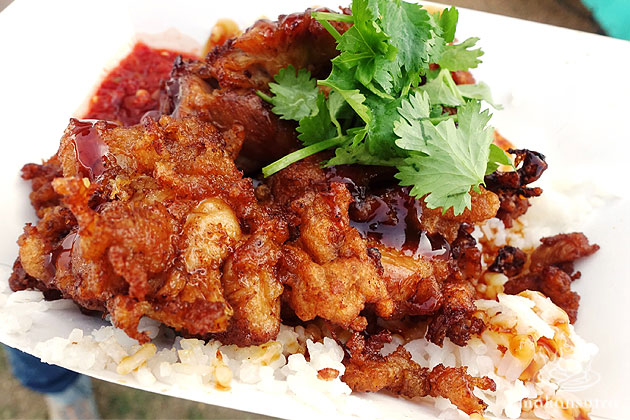 But the folks in Austin have an affinity for her food. She knows how important it is to re-name the dishes for effect so she dishes out stuff like The Malay (roti prata), The Scholar (fried bee hoon), Golden Nuggets (deep fried Hainan chicken rice, one of her best sellers) and even the Emperor (Laksa). She broke even in one month with her U$30,000 investment in the makan truck.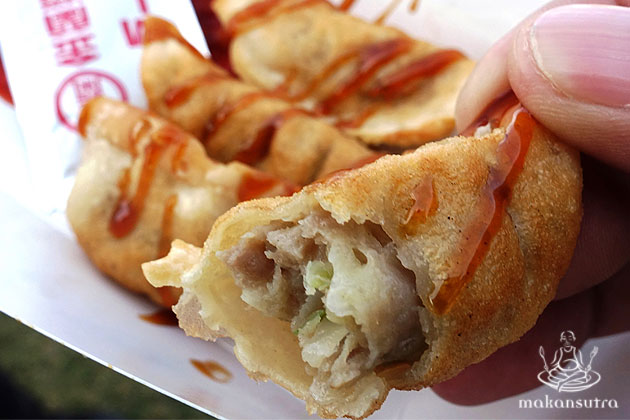 Her Golden Nuggets, understandably is so easy to like. It's coated with a sauce mix accented with some sweetish kicap manis and her rice is soft and very flavourful and sprinkled with some sesame seeds. Her other popular item at the F1 event there, is the gyoza or fried dumplings, and again, her secret sweet spicy sauce was the edge. It went very well with her Thai ice tea.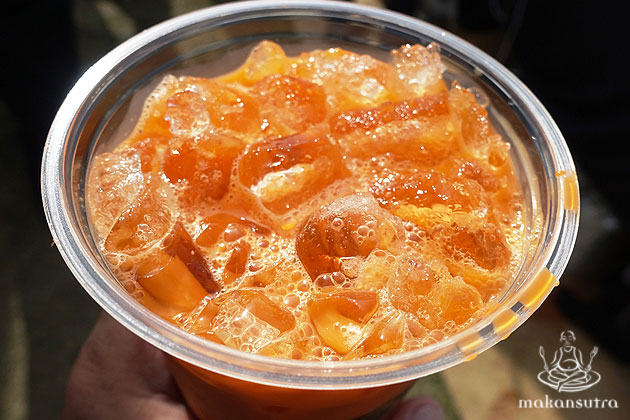 For someone with no prior food experiences, coming in from star awards to food awards, Cheryl is a role model of "never say die or get bored" serial entrepreneur. For now, she's harbouring thoughts of coming back to Singapore perhaps for more mobile makan action and opportunities.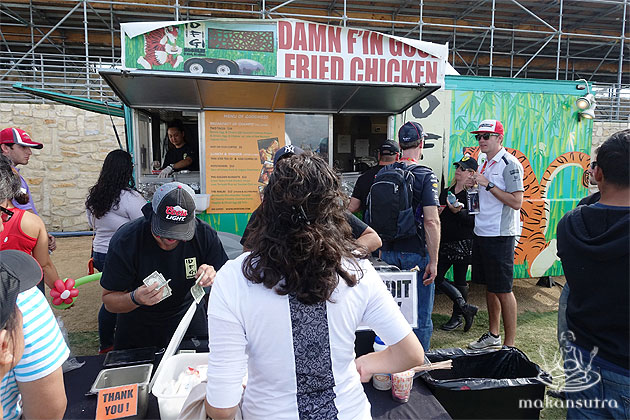 Well girl, the COE for trucks alone today, hovers around $60,000. Factor that in and good luck, you have my support.
DFG Noodles Food Truck (follow her location)
Austin, Texas, USA