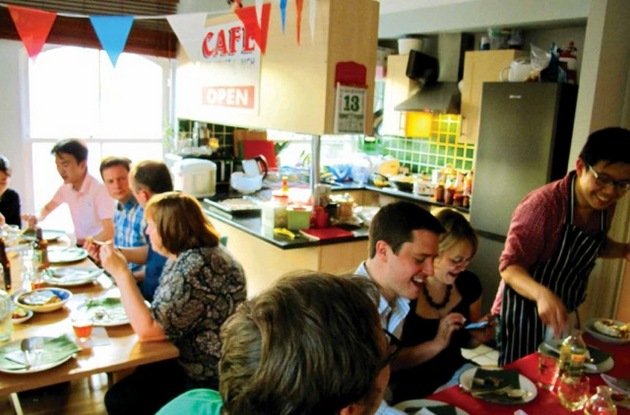 A Singaporean Supper Club Cookbook
By Tris Marlis - Thursday, Nov 07, 2013
In an eatery on a chilly night in London, a hungry and homesick Singaporean ordered "Singapore Style Noodle". He waited in anticipation, thinking – could it be bak chor mee,fried hokkien mee or mee rebus? It was an anti-climax, as it turned to be nothing that reminded him of home, rather a strange looking stir fry rice noodle with curry powder. Frustrated and still hungry, that guy, Goz Lee, realised that the only way to get Singaporean food is to cook for himself.
Lee ended up cooking for his friends too… and his church… and later went on to start a supper club in 2011. It was named after their most beloved country code prefix number – Plusixfive. He even published a cookbook recently with the same name, all these while he is still practicing as lawyer by day.
"Hungry Singaporeans abroad are often driven to do some crazy things," were the foreword by Tan Hsueh Yun, Food Editor of The Straits Times. It's true. "In Singapore, you don't see the need to cook and we take it for granted," said Lee. When four pieces of chwee kueh only cost you $1.20, why bother? But these folks had no choice. They even had to pound their own rempah, make fish balls, bak kwa, bao and satay. All of that action happened in the tiny kitchen at Lee's apartment at Winsington, London.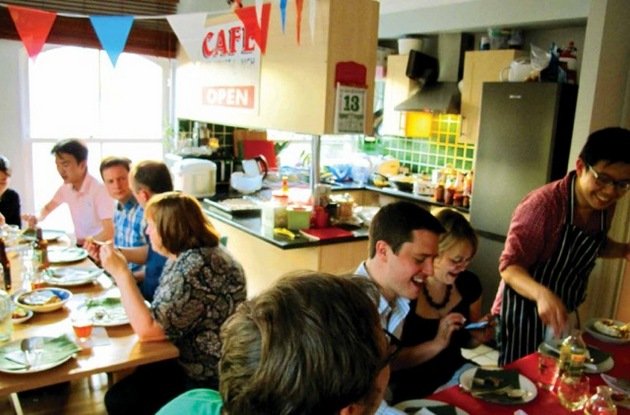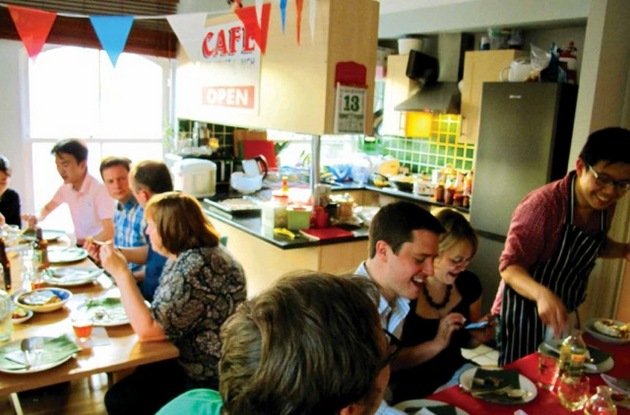 Along with Lee were Jason and Shu Han, both are designers based in UK. Jason is a Peranakan whose passion for cooking is very much inspired by his nan (granny), he runs a blog named "Feast to the World". Shu Han also has a blog – "Mummy, I can cook!", and only began cooking while studying in London, guided by her mum through Skype. When these guys are cooking in the kitchen, at the front house is Wen Lin, who runs Edible Experiences (an online hub for culinary activities). As Lee described, they are "people at the prime of their lives." They did not need, but want to, spend every weekends cramped in his small apartment, engaged purely in their love for Singaporean food.
The story of these folks did not end with a restaurant, like many other supper clubs. One example of such is Lolla, which started as a supper club too and later became a permanent fixture at Ann Siang Hill. It was voted as one of the world's best by Zagat within months of opening. Instead, the plusixfive folks compiled all the recipes and memories into a cookbook.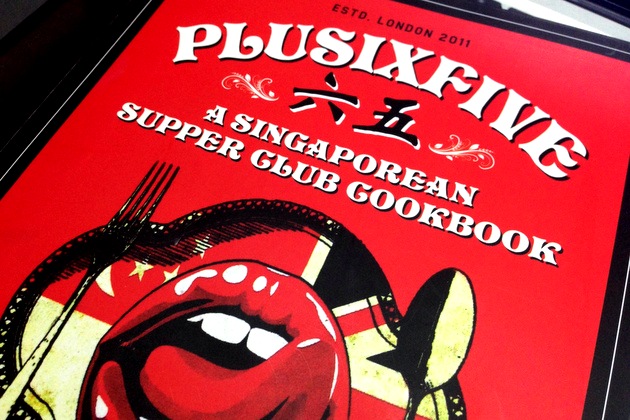 When we asked Lee of his purpose for publishing the cookbook, he spoke like a hawker master, saying "I was about to leave London and I really wanted this name to live on. I want to pass on this legacy." The cookbook is filled with over 50 recipes, doodles and witty anecdotes. "I want to make Singaporean food cool again. I want this to be the kind of cookbook that hipsters don't mind reading on MRT," he said.
The 250-pages cookbook is a well documentation of their journey. It includes contributed recipes from chefs they met along the way too, from restaurants like the Momofuku (Australia), Yardbird (HK) and Burnt Ends (Singapore). The book also gives insights, a tip or two, on how to start and run a supper club.
The cookbook probably can be best described as a diary filled with secret recipes and love letters to Singapore. It connects with many Singaporeans out there, at different corners of the world, who are also homesick. For us, who are lucky to be based in Singapore, there's certainly guilt for taking all this culinary convenience for grant. But more importantly, it raised appreciation and awareness of the importance of preserving the hawker fare, while it's still around.
"PLUSIXFIVE: A Singaporean Supper Club Cookbook," by Goz Lee and Friends ($48.04) is available at major bookstores now. (Singapore: Epigram Books, ISBN: 978-981-07-5906-3)