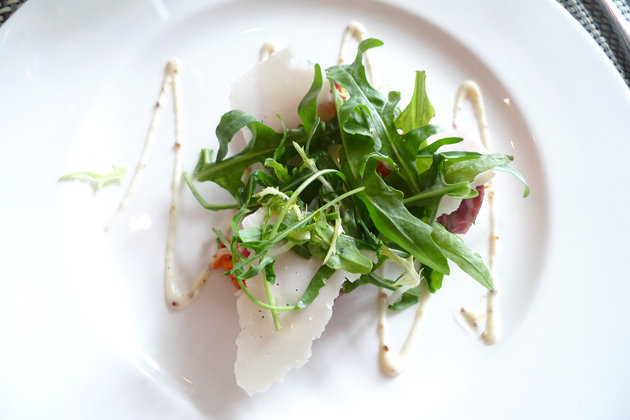 A Slow Happy Meal
By Melanie Lee - Wednesday, Apr 04, 2012
It is my first time attending a Slow Food event by the Slow Food Convivium Society of Singapore (SFCSS). For someone who is used to wolfing down a meal in 20 minutes, the five-hour event seems intimidating. Do I have to chew 100 times before swallowing a mouthful of food? Must I eat in silence so as to analyse the taste of a dish? Would people there roll my eyes because I can't tell whether I'm drinking an Italian or French wine?
Fortunately, none of these things happen and I actually end up having a very merry time at Gattopardo Italian Grill and Pizzabar in Hotel Fort Canning, where the SFCSS held their March gathering. Established since 1999, this local chapter of the Slow Food Movement meets monthly to savour fine foods and wines in good company.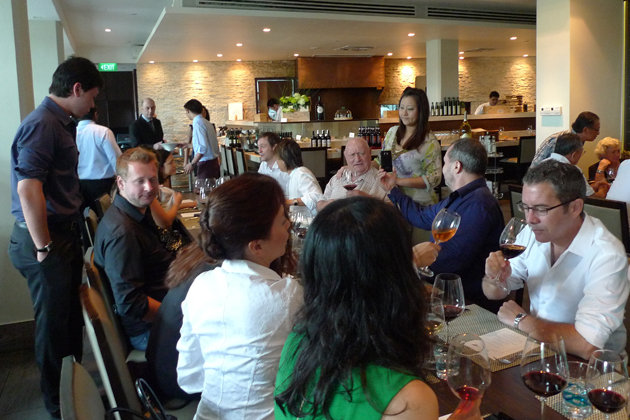 The Slow Food Movement started in 1989 by Italian Carlo Petrini in protest of the first McDonald's opening in Rome. It is all about countering the rise of fast food and fast pace of life in modern society. Today, the movement has 100,000 members in 1,300 local chapters. In Singapore, there are around 40 members.
"The principles of Slow Food are the right to pleasure, the need to reject all standardisation in the food chain, and the right to enjoy food in the slowness of time," explains Jen Shek Voon, President of SFCSS.
"But most importantly," he adds with a cheeky grin, "you must have fun."
While Slow Food chapters in other parts of the world emphasise on eating locally sourced and seasonal ingredients as a way to uphold traditional local cuisines and sustainable agriculture, the SFCSS emphasises more on the conviviality (joyous festivity) of communal meals since Singapore doesn't have much local produce.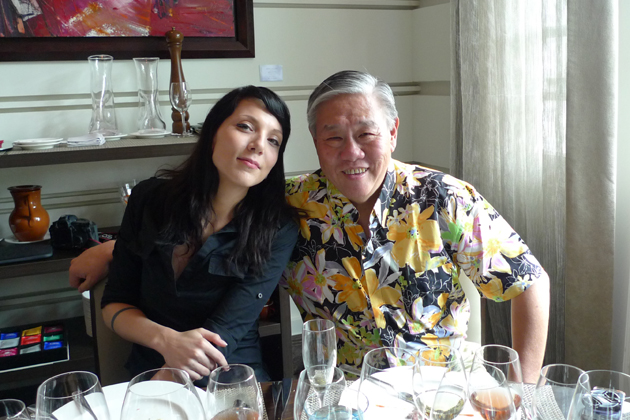 "We are probably the most friendly foodie group around – we have an open membership and as you can see, and everyone always ends up having a ball of a time," Shek Voon says.
He is right. In between the six courses of an exquisite Italian feast, most of the 67 people present at the Slow Food event are flitting about from table to table, shaking hands with new acquaintances and hugging old friends. I was introduced to Ivan Ng, a long-time member who joined SFCSS ten years ago after reading about it in the papers.
"I remember that during the first Slow Food event, I liked how unstuffy the dinner was. There was an entire conversation just about beef. I felt like I'd come home," he recalls with a laugh.
The fact that there is a generous flow of wine going also helps with the jovial atmosphere. This is thanks to Vice-President of SFCSS, Michel Bouverat, a wine merchant who makes it a point to do a prior tasting before the event so that he can do wine pairing for each course of the meal.
"Finding the perfect wine to match a dish is all about respecting the ingredients, which we also ensure are of the best quality. I make it a point to bring a lot of wine down for Slow Food events because it's important to keep everyone happy," says Michel.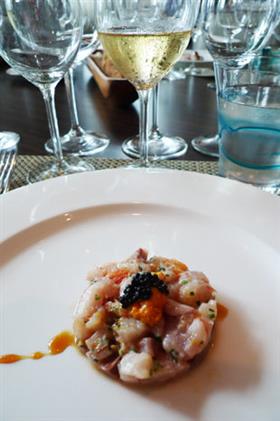 For retiree Peter Loh, becoming a Slow Food member is the perfect way for him to connect with fellow foodies and enjoy value-for-money gourmet meals. "Each meal costs $150 – which is actually pretty worth it considering I would drink around 7-8 glasses of wine that go really well with gourmet food from top-notch restaurants. Also, my wife and I really enjoy making new friends at these events," he says.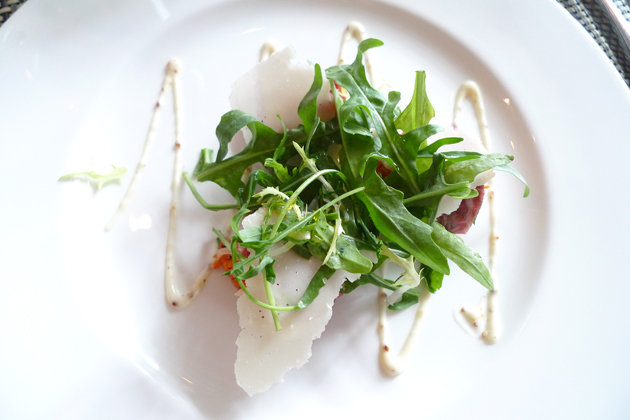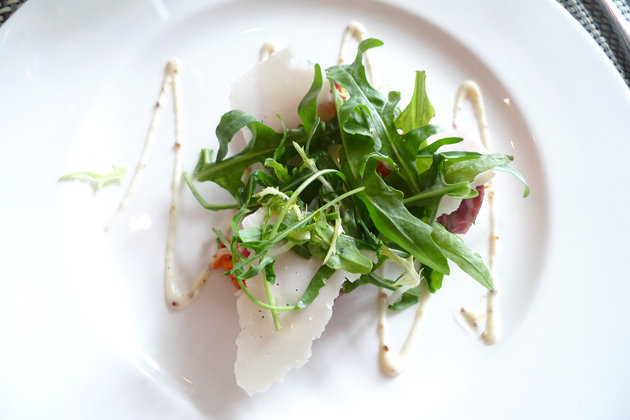 By default, the amount of socialising that takes place at a Slow Food event puts the brakes on the rate of eating. I actually find that the persistent chatter actually makes the meal more enjoyable, and it is a refreshing departure from the hushed tones of a typical fine-dining restaurant. There's always the toasting of glasses and laughter all around, and even though I come for this event on my own, I'm never left on my own for a second – there's always someone who wants to chat.
"You know, most Singaporeans lead such stressed lives and hardly have the time to sit down together to have a meal with loved ones," says Mae Anderson, the other Vice-President of SFCSS. "While we are a nation of foodies, the act of eating is still quite perfunctory to us. We forget there are other facets to enjoying a meal such as good company."
For fellow first-timer Miroslav Babol, a Slovakian who has just moved to Singapore, this Slow Food event is just the kind of thing he has been looking for to wind down. "Sometimes, we just need such 'time-stopping' activities for ourselves to have a breather," he says as he slowly slices his white chocolate espresso parfait.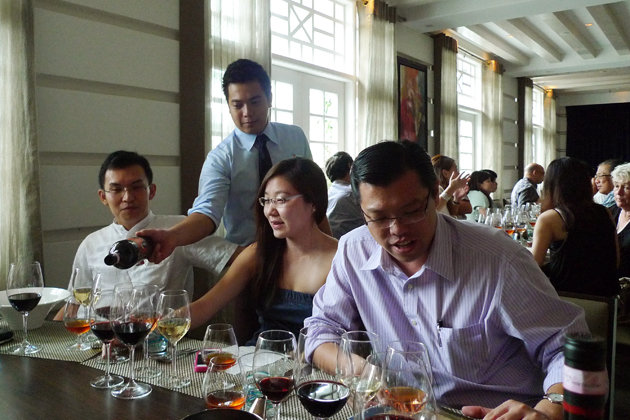 The Slow Food Convivium Society of Singapore usually meets on the last Saturday of each month. To find out more about their activities and membership, please visit their Facebook page ( http://www.facebook.com/pages/Slow-Food-Singapore/225986987435747 ).