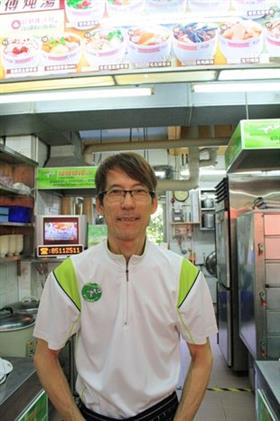 A Souped Up Career
By Francis Kan - Friday, Sep 07, 2012
Over the course of a 25-year career in movies and television, Andy Yuen has worked with the likes of Jackie Chan and Samo Hung, as well as local celebrities Zoe Tay and Fann Wong.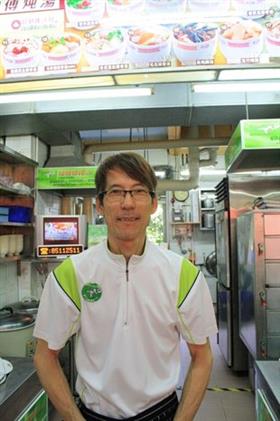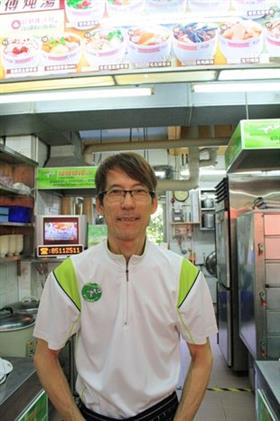 Despite his close association with big name stars, his first foray into the food business, a Chinese double-boiled soup stall at Whampoa, doesn't bear the faintest whiff of celebrity endorsement.
Instead, Yuen, who bought over the stall from its previous owner in July, is banking on a potent brew of quality ingredients, a healthy bent and a good dose of hard work to make his new venture a success.
"A lot of the artistes from MediaCorp that I used to work with have come to try my soup, but I've never asked anyone of them to take a photo for the shop," says Yuen, who is in his 40s. "The quality of the soup should be the reason customers come here."
The Hong Kong-born TV director and producer had patronised the stall at 82 Whampoa Drive, called Soup House, almost every day for the past seven years, drawn by the over 20 varieties of soup on offer.
A keen chef whose interest in food was sparked while making culinary programmes for TVB in Hong Kong, Yuen jumped at the chance to take over the business when the previous owner announced his plan to retire.
He spent three months learning to cook every single soup, including favourites such as Black Chicken and Watercress. He then added a few of his own healthier concoctions, including an organic fig soup that has since become his best seller.
"As a Cantonese, I grew up drinking soup. At every meal, you can do without many dishes, but you must have soup," he says. "The soups I tried here were as good as what I had back in Hong Kong."
With around 60 regular customers, the stall's has sold out its 150 bowls every day since he took over, and Yuen is already working towards expanding the business.
In the works are plans to set up shop at Nanyang Technological University's campus in Jurong, as well as open an outlet at the new headquarters of construction firm Hor Kew at Kallang Pudding Road. Both are expected to launch before year's end.
Swapping camera for steamer
Yuen's new calling is a far cry from a career that saw him start as a camera assistant at Hong Kong film company Golden Harvest, before rising to become a producer and director at television broadcaster TVB. He moved to Singapore in 1988 to work as a director for then Singapore Broadcasting Corporation.
He left company, now known as MediaCorp, about a decade ago to start his own production agency. But for now his efforts are dedicated to making Soup House a successful enterprise.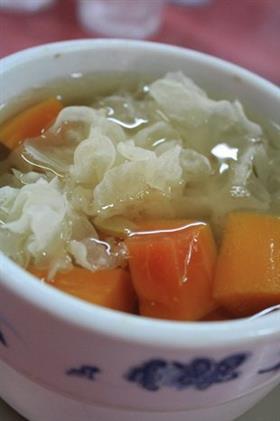 "Making soup is hundred times more difficult than making a TV show. You spend many hours and a lot of effort preparing them," he says.
He starts preparing at 5 am every day, and the painstaking process means that the first order goes out only at 11am. His wares are sold out before 4pm every day. While he follows his predecessor's recipes almost to a T, there is one key difference: Yuen does not add any MSG to his brews.
"I want to make soup that is healthier, similar to what you would drink at home. My daughter drinks this soup, so how can I give her something that is not good for her," says Yuen, who is married with a five-year old daughter.
The end goal is to open a central kitchen to supply his product to various outlets around the island, whether his own or franchisees, and to make Soup House a brand that is synonymous with high quality Chinese soup.
Soup House Blk 82 Whampoa Drive, #01-973