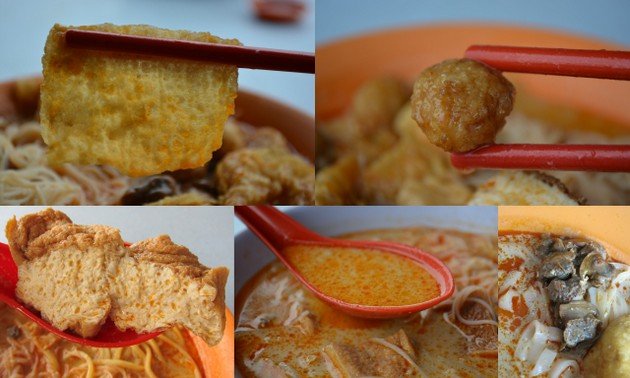 A Spiced Up Story from Johor Bahru
By Tony Johor Kaki - Wednesday, Oct 09, 2013
In Johor Bahru, there is a popular old style laksa, known as the Cathay laksa. Some also call it Johor laksa or Jalan Trus laksa. The different names might confuse you, yet it has such a distinct taste, you would find it comfortably familiar. There are four famous stalls in Johor Bahru that specialise in this dish.
For this laksa, anchovies and soya beans are used to create umami flavoured soup base. Then, rempah (spices) and santan (coconut milk) are added to create a full-bodied, savoury and flavourful broth without being overly lemak.
All the four stalls mentioned have the same formula for the soup. The noodle soup is served with thin and crispy fried tofu skin and handmade fried Ikan Parang (wolf herring) fish balls. The latter gives off a distinct fish flavour, aroma and comes with good mouth feel in every bite. Other toppings include freshly shucked cockles and deep fried tofu that has a layer of browned wrinkly skin, while the inside remains creamy, soft and full of soya bean aroma.
We stumbled upon the story of these four stalls when we visited Sam Kong restaurant run by Mr Yong in Kampung Ungku Mohsin.
The origin of this Johor laksa dates back to pre-war Johor Bahru. There was a man from Guangxi, an acquaintance of Mr Yong's grandfather. Upon his return to China, this man taught Mr Yong's grandfather to pick spices at Johor Bahru's "Little India" along Jalan Trus, to create this laksa.
Mr Yong's grandfather then started selling this delicacy at the tuck shop of Foon Yew (primary) School, by the grand stilted bungalow that belonged to Tan Hiok Nee – the most prominent Chinese businessman then. Old Mr Yong's stall was located along Jalan Trus, hence the name Jalan Trus laksa.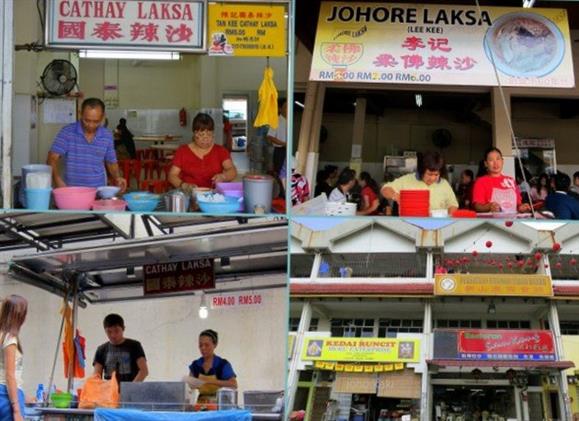 After World War II, a neighbour, Mdm Lee, asked Mr Yong for the recipe. He obliged, but on condition that she could not sell it along the same street. So, hardy Mdm Lee had to hawk along the streets of Johor Bahru on a shoulder food cart, balancing the heavy pots across her petite shoulders.
Today, the third generation Mr Yong runs Sam Kong restaurant, 8-H Jalan Ungku Mohsin (11am to 11pm, closed on Mondays) and still using the same laksa recipe handed down by his grandfather.
Mdm Lee's son now runs Lee Kee, located at Kee Kim Huat kopitiam, 80 Jalan Badik in Taman Sri Tebrau (8.30am to 4pm), and renamed their laksa to "Johor laksa." Mdm Lee's daughter also carried on the laksa business, Tan Kee at Shang Ji kopitiam, 149 Jalan Lumba Kuda (8am to 3pm, closed on Mondays). Tan Kee is famously known as Cathay Laksa because they used to run the stall near the now demolished Cathay cinema.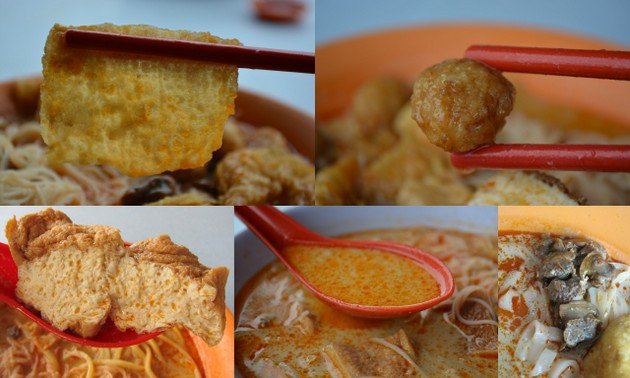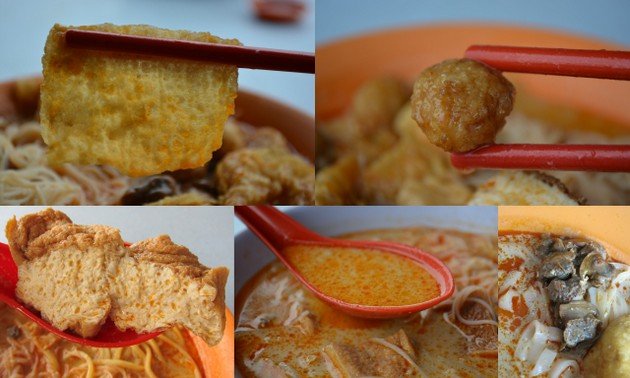 Mdm Lee's niece owns the well-liked laksa stall at what the locals call Siak Hong (6pm to 11pm), among the dozen back lane stalls behind the Standard Chartered Bank off Jalan Tebrau (opposite Plaza Pelangi). She also uses the brand name "Cathay Laksa."
The differences between these four stalls are minute. The willingness of the new generation to carry on this heritage recipe, at the same time maintaining the standard, is respectable. It has made this laksa a beloved culinary icon of Johor Bahru that the locals can be proud of.