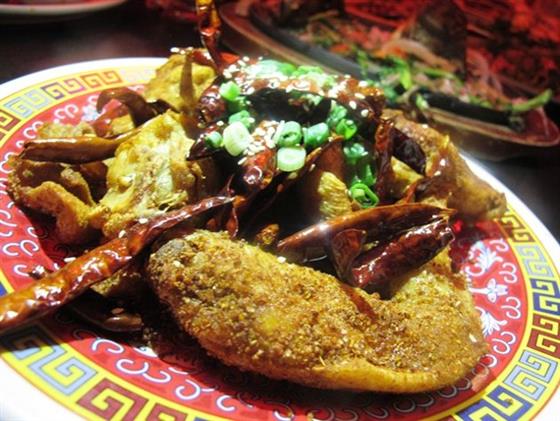 A Spicy Chinese Mission in New York
By KF Seetoh - Thursday, Mar 14, 2013
He's a South Korean born and Oklahoma bred and raise chef, serves Chinese food in San Francisco with an outlet in New York, won some international pesto championship a few years back. How's that for diversity in gastronomy. But Danny Bowien is no doubt the hottest chef in New York currently and flavour of the season. He has been warmly raved by the likes of New York Times, Bon Appetit, GQ and even Food and Wine.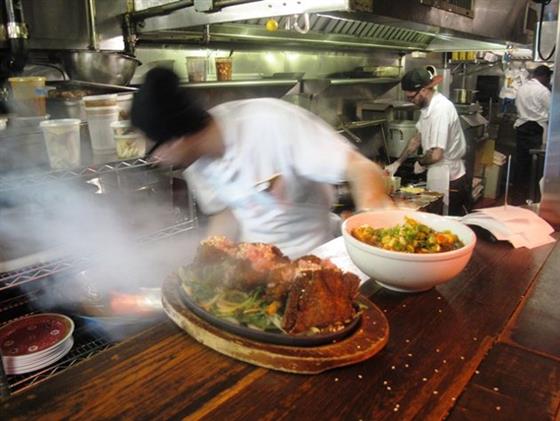 So when I visited the Big Apple (I wonder why they still call it that, it should be a big fruity rojak with apples) last month, all my food minders and herders shooed me to this fascinating little outlet in the Lower East Side, not far from Katz's, the Polish café where Harry met Sally and where she faked her Oscar award worthy orgasm. You will miss the place if you don't look below the hair salon, where this inconspicuous little Szechuan cze cha place sits, in the basement. You walk down a narrow flight of steps and enter the claustrophobic entrance where you either have to sit and wait for your table (they don't take bookings) or spend a while ogling at the cheesy, food court style light box photo menu on the wall behind the tiny counter.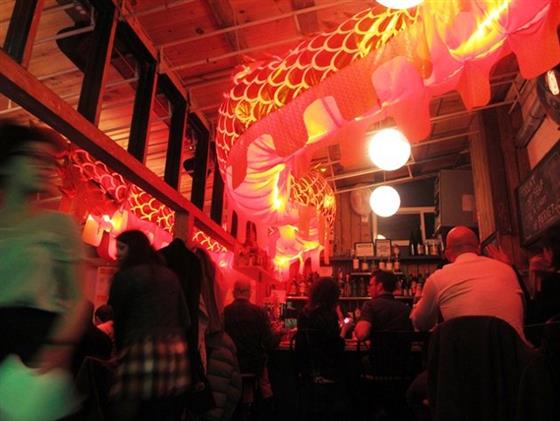 When your turn is up, they lead you pass a narrow green fluorescent walkway, flanked by a steamy open kitchen, to a seating area where no more than 40 can sit at any one time with a paper dragon hanging over your head. If it sounded like some exotic brothel in a Zhang Yi Mou's movie, then it probably is. I had to turn on the Geylang mala restaurant mode in me. The place was dingy, loud, crowded, smelled a lot of spices, cumin, fermented stuff and Szechuan peppers, (quite authentic thus far) except the noise was in American accented English, not some Chengdu dialect, like in the numerous nameless back alley eateries in Geylang. The menu- as simple as those you get in our Chinatown- mala-this-and-that, plus more stir fried mala with pastrami. The six of us decided nine dishes would be a good start.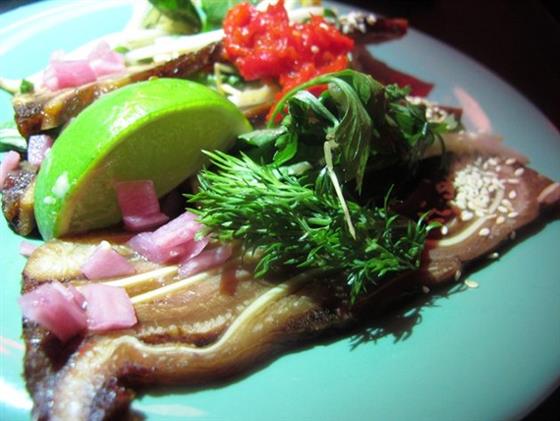 Firstly, I think, to make it "authentic" for the general American palate and mindset, you have to serve the General Tso's something meat in some sauce. In this case, it was pigtails, bbq'd and dusted in some mala spice mix. Don't get me wrong, it was nice, I was just amused at the "branding", I am still wondering who the General is (was he some corporal when he left China years ago and made it in the Big Apple). It was double cooked, first to soften then into the bbq fire. I also like their Char Siew Pig Ear Terrine, braised in mala stock till soft yet crunchy and served with chilli mash, lime and onions. I was ready for their bar offerings. Then they brought out the Kung Pao Pastrami (you have to slip in these comforting American terms to get them hooked)- basically pastrami chunks done in an obscene amount of spices with peanut, celery, potato and "explosive chilli"- it had the usual mindless numbing effect plus half a spoon too much salt. Waiter, more beer please.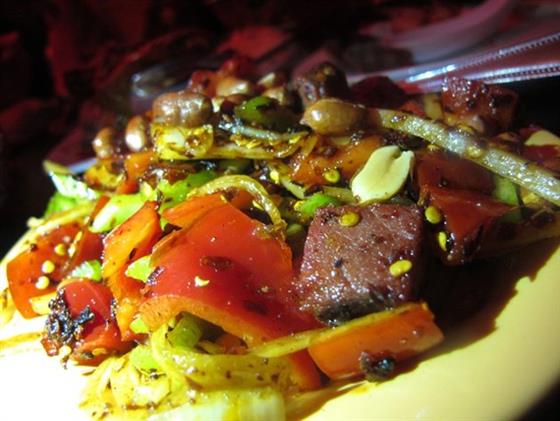 When slices of the Sizzling Cumin Lamb Breast came- I thought this was it, gamey lamb and mala spices with cumin never fail to kill all the sensors in my palate. And it did. I could hear the dish go "maaeeeeah". Another three gulps of beer in. I thought the Chongqing Chicken Wings was novel- deep fried with beef tripe and buried in a pile of..what else, plus dried chilli and chopped scallions. I had to have rice by now, so it was arranged that it be topped with a ladle of Pork Shoulder Mapo Tofu. It was chunky and mindlessly spiced (am I sounding like a repeat groove, or are the dishes doing me in). Rice, in this instance, never felt so sweet before.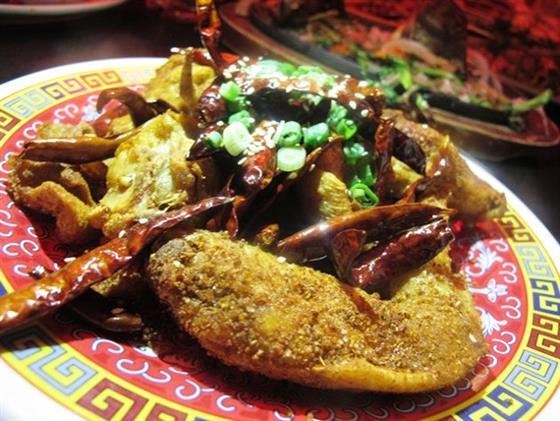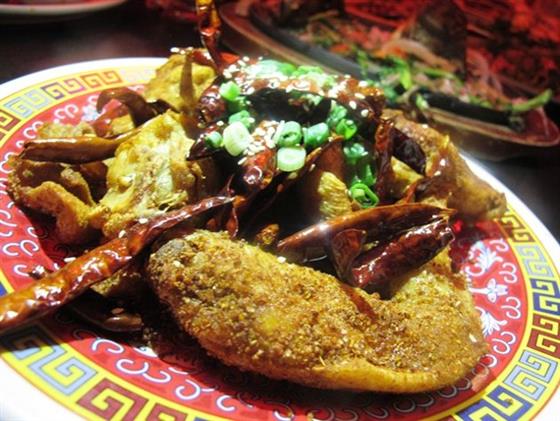 By now, I was not able to taste the clams, beef tendons with greens and some tame looking stir fried chicken dish. But I can guess it, despite my palate and mouth having a sudden fit by then. To fix this illness, I came back to Singapore and promptly had a meal in one of those ubiquitous Szechuan mala joints in Geylang. I was ok, my palate stayed intact all the way.
Mission Chinese
Lower East Side at 154 Orchard Street
New York, USA
+1212 529 8800