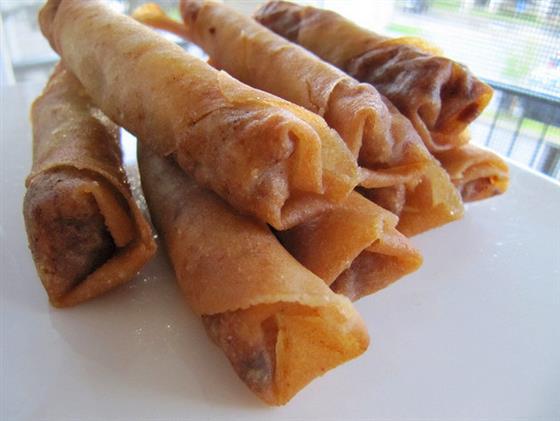 A Spring By Many Other Names…
By Sheere Ng - Monday, Apr 22, 2013
Spring rolls, or Lumpia (Hokkien of 润饼), were eaten by the Hokkiens in Xiamen, China, to celebrate the coming of spring after the long bitter winter months. It was not just a gastronomic exercise but an intimate family affair where even the children were asked to help prepare the ingredients – shredding poached chickens, cutting vegetable, crushing peanuts… and then assemble by laying lettuce leave on top of a thin rice wrapper, piling ingredients on top of the leaves followed by the condiments, and then rolling up.
As the Chinese travelled the world to seek livelihood, this culinary icon and preparation technique went along with them. After decades or even centuries of interactions between the Chinese migrants and the locals, Lumpia was localised – evolving from its original version to a unique, host country's version – to suit the palates of the locals.
Here are some of the version 2.0 Lumpia found across the globe:
Lumpia, Philippines/Indonesia
In the Philippines, Lumpia comes in a myriad of forms. One of which is Lumpiang Ubod, containing the sautéed "heart" of coconut palm with garlic, pork and shrimps. Lumpiang Shanghai, one of the most popular and common Lumpia, contains minced pork, diced carrots, potatoes and onions mashed together with egg. It is eaten with ketchup or a tomato-based sweetish sauce. In Indonesia, the common Lumpia is Lumpia Semarang, which is filled with bamboo shoots, dried shrimps, chicken or prawns. It is eaten with a sweet chilli sauce made of dried shrimps and coconut sugar.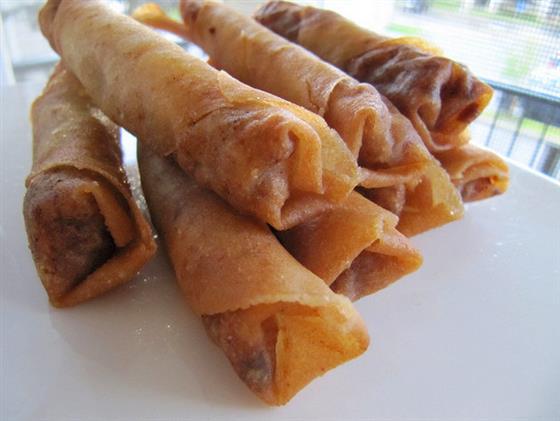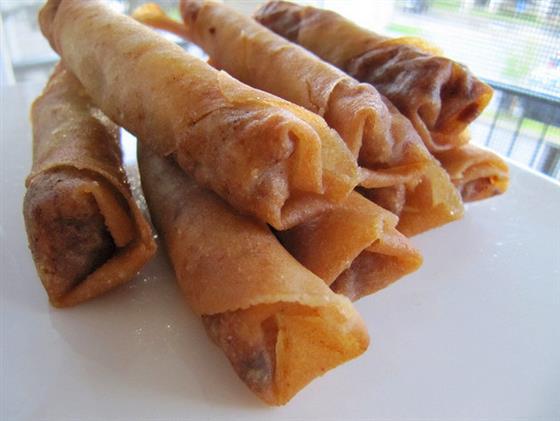 Loempia, Netherlands
Loempia is the old Indonesian spelling of Lumpia. It could be introduced to the Dutch during its three-and-a-half-century colonisation of the archipelago, or was introduced to the Netherlands by Indonesian immigrants. It contains almost the same ingredients as Lumpia Semarang – garlic, onion, ginger root, cabbage, bamboo shoots, carrots, bean sprouts, shredded chicken and Kecap Manis (sweet soya sauce) to flavour.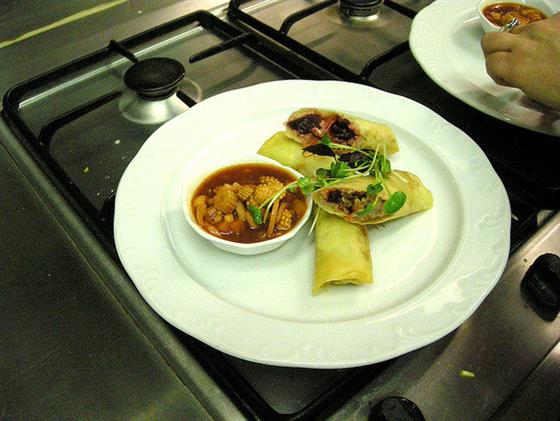 Gỏi Cuốn, Vietnam
The Vietnamese fresh version of spring roll is called Gỏi Cuốn, sometimes referred to as summer rolls. The ingredients include slivers of pork, shrimp, tofu, cilantro, lettuce, cucumbers, garlic chives and rice vermicelli. It is eaten with fish sauce or a hoisin peanut sauce. The Vietnamese also eat a fried version called the Chả Giò in southern Vietnam.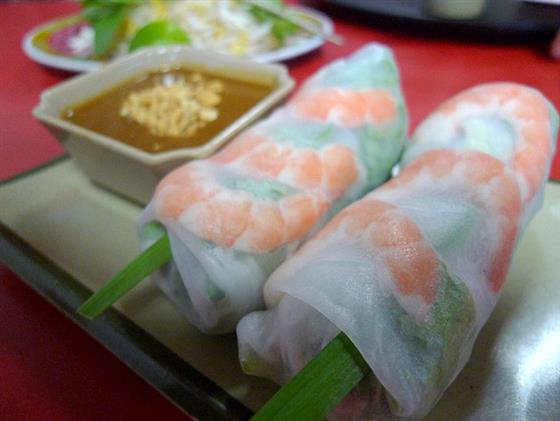 Chiko Roll, Australia
Chiko Roll drew inspiration from the Chinese spring roll. It was said that a food caterer at football matches wanted to make a sturdier, more robust roll out of the original version so he added beef, celery, corn, barley and then roll them in a thick wrap for deep-frying.
Rollos Primavera, Mexico
In Mexico, this version of spring roll is found in many Chinese restaurants and fast food establishments. It contains prawn, carrots, vermicelli, roasted tomato, and Mexican chilli pepper.