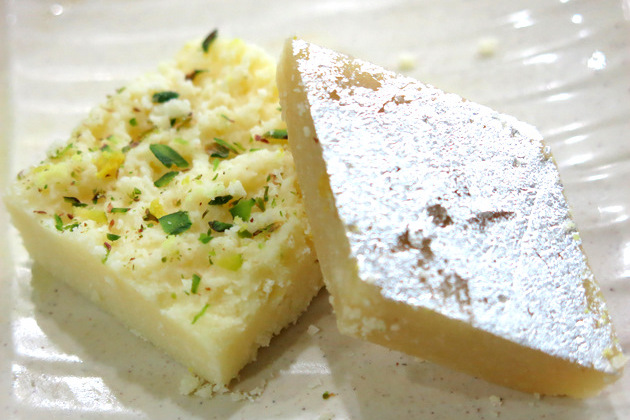 A Sweet and Delightful Deepavali
By Tris Marlis (Recipe & Images by Gastronaut) - Thursday, Oct 31, 2013
Deepavali is, literally, a "sweeter" festival compared to Hari Raya, Chinese New Year or Christmas. This festive season, from a culinary point of view, is largely all about sweets, which are often deep-fried, made with generous amount of sugar and ghee. It may be the festival of lights, but people come together over a feast to light up their day.
Restaurants, creatively, are offering mithai (south Asian sweets or confectionery) gift boxes, including some that cater to the more health conscious. At Kailash Parbat (3 Belilios #01-03, Hotel Grand Chancellor, Tel: 68365545), dried fruits and sugar free sweets made with dates, pistachio and mango are available in store or can be delivered (prices start from $35 per box). At Song of India(33 Scotts Rd, Tel: 62359604), Figs and Dried Fruit Burfi is made with no extra sugar, and it comes in with the Deepavali Delights Gift Box ($45+) along three other varieties.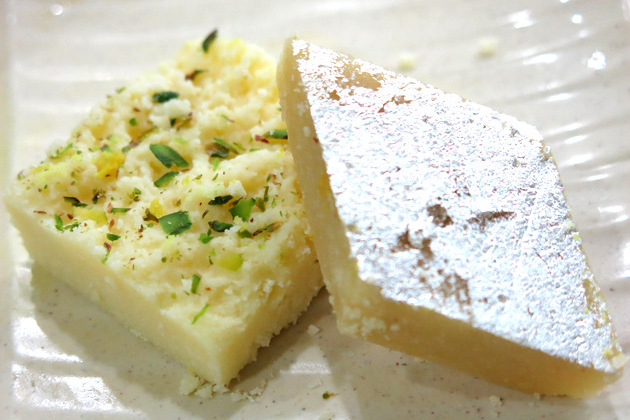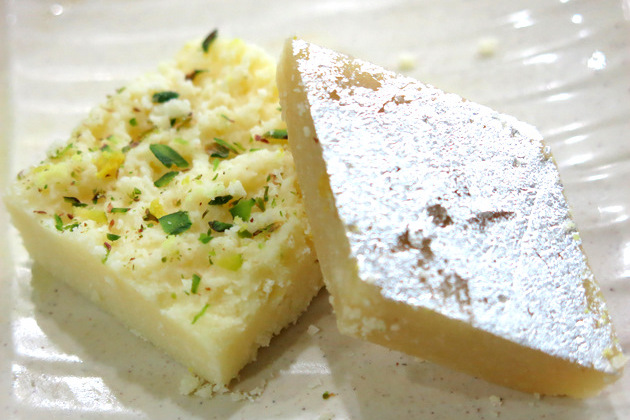 Besides being healthier, Ms Hoori Sharma of Shahi Maharani also shared that by using less khoya (reduced milk), they are able to offer these treats at more affordable prices. "Khoya is very expensive," she reiterates. A basic gift box from Shahi Maharani (Raffles City Shopping Centre, 252 N Bridge Rd, Tel: 62358840) costs $28, includes 12 pieces of assorted flavours, such as Masala Chai Burfi (condensed milk sweet), Kesari Pedas (saffron burfi) and Walnut Ladoos (walnut cookie).
Traditionally, families make these sweets at home. That way, you are also able to control the sugar level to your preference. Here are two simple recipes to make traditional Indian desserts. We wish all our Hindu readers and all celebrating…a delightfully happy and sweet Deepavali!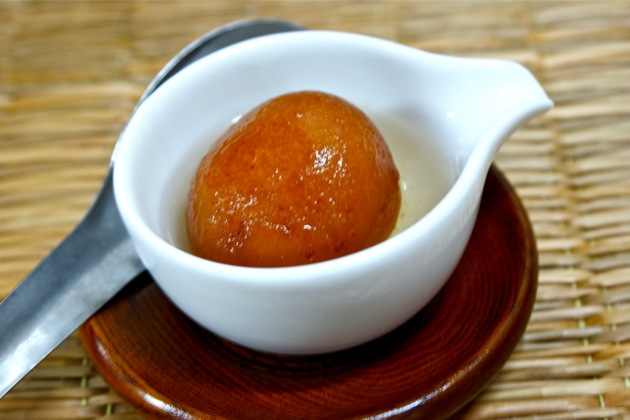 GULAB JAMUN
Ingredients:
Khoya 250 g
Flour 2½ tbsp
Water ½ liter
Sugar 4 tbsp
Saffron a pinch
Oil 3 cups
Methods:
1/ Boil sugar and water until it turns syrupy. Add saffron to infuse with the syrup.
2/ Mix khoya and flour thoroughly. Shape the dough into a ball the size of a golf ball.
3/ Deep-fry the balls until light brown.
4/ Add the fried gulab jamun into the syrup.
5/ Serve hot.
PAAL PAYASAM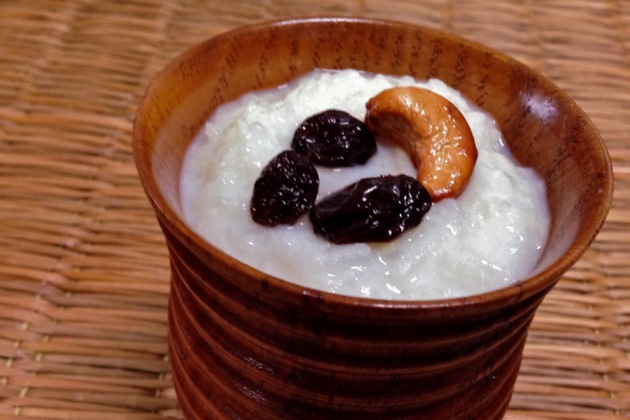 Ingredients:
Rice 45 g
Milk 1 liter
Cardamom powder 1/3 tsp
Sugar 100 g
Ghee 40 ml
Cashew nuts 50 g
Raisins 25 gm
Methods:
1/ Rinse and soak rice for 20 minutes.
2/ Simmer rice with milk until it turns soft.
3/ Add sugar and stir until it dissolves. Sprinkle cardamom powder and mix well.
4/ Saute cashew nuts with oil until it browns lightly. Add raisins and sauté for another 30 seconds.
5/ Add it to the rice mixture.
6/ Serve hot or chilled.