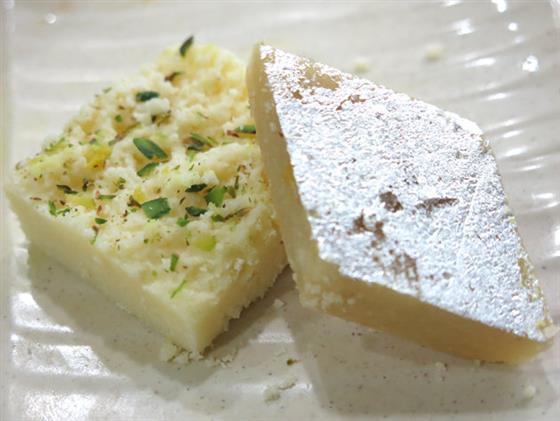 A Sweet Deepavali
By Joanna Yeo - Friday, Nov 09, 2012
Head over to Little India now and you will notice how colourful and brightly lit the entire place is. Come next Tuesday, our Hindu friends will be celebrating one of their most important festivals, Deepavali (also called Diwali), the "festival of lights". As with every festival and celebration, food plays an extremely important and meaningful role and Deepavali, is no exception.
There isn't any specific set of main dishes that are eaten during Deepavali, says Ms Dhershini Winodan, co-owner and chef of Chat Masala. For her family, they would usually celebrate with traditional Indian cuisines like mutton curry and briyani. It is also common practice for Hindus to go vegetarian during this festival. But, traditional festival Indian sweets are must-haves for all Hindus at this celebration. Either homemade or bought from stores, these sweet treats, made using ingredients like ghee, milk, sugar and nuts like almond and pistachio abound in varieties this season.
We highlight some of the popular sweets that can get you on festival sugary high at this Festival of Lights.
Burfy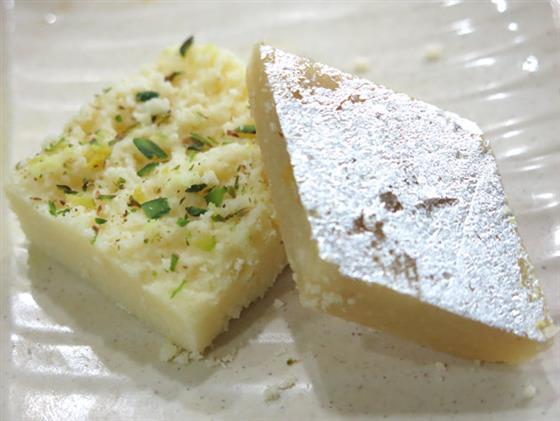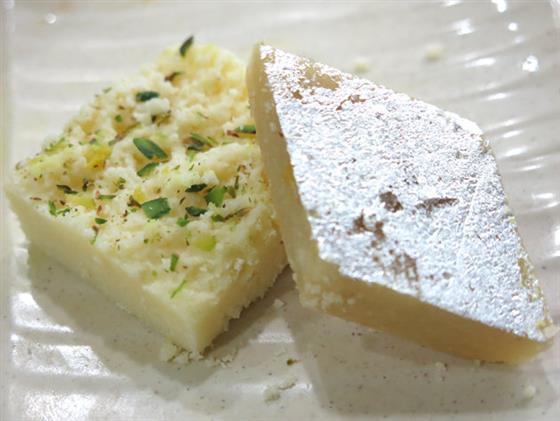 Call it burfy, barfi, burfee or even borfi. They all refer to the same milky and creamy pastry made out of sugar, milk powder. Burfy also comes in many other flavours such as pistachio, chocolate, rose water, almond and even those that are decorated with edible silver foil called varakh.
Laddu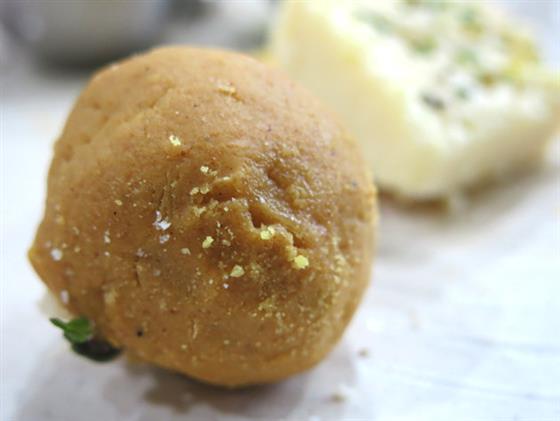 A ball-shaped sweet made using the main ingredients of besan (began gram/ chick pea flour), semolina, sugar and milk. These together with other ingredients are cooked in ghee, and later moulded into balls.
Jalebi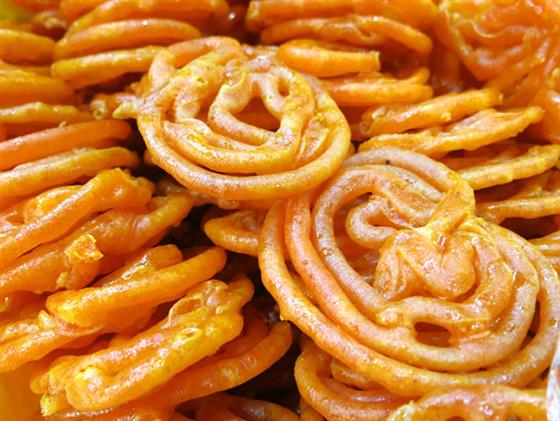 This funnel like snack in bright orange colour is called Jalebi. Made by first deep-frying the Jalebi batter in a circular, swirly pattern and then soaking in sugar syrup, the final snack is chewy on the inside and addictively crispy on the outside. And of course, cloyingly sweet, so go easy on it.
Rasmalai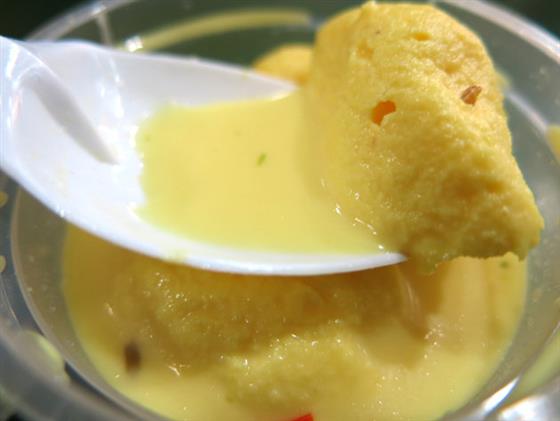 A sweet as well as a dessert, rasmali are balls of cottage cheese (paneer) immersed in sweetened milk.
Gulab Jamun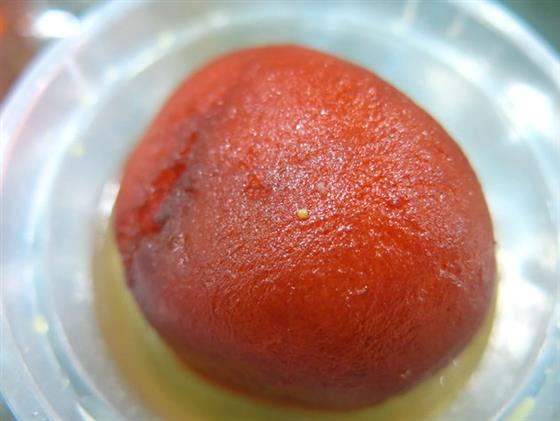 Ms Dhershini calls this 'calorie bombs' and it is not difficult to understand why. This dough balls are made using milk powder, flour and many other ingredients. They are first deep-fried before being soaked in warm sugar syrup. The result – a sweet milky and flurry sponge ball soaked with syrup that explodes and oozes in your mouth with every bite!