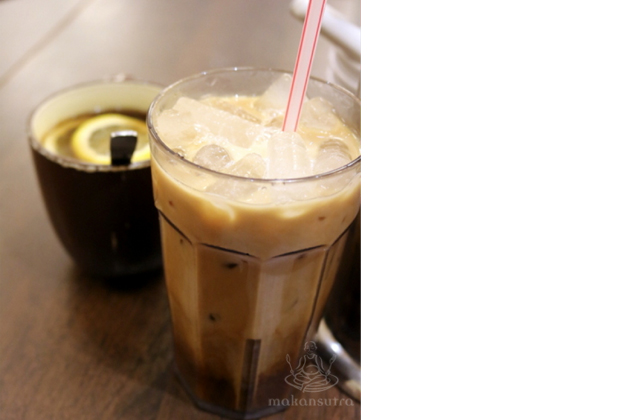 A Taste of Hong Kong in Singapore
By Catherine Ling - Friday, Jun 12, 2015
Singapore is so close to Hong Kong that you wonder why we haven't been able to replicate the same authentic casual eats that are so common and popular there. Well, now one eatery, Legendary Hong Kong, is attempting it with reasonably good success. It's by a Hong Kong owner who brought in four master chefs from Hong Kong to make roasted meats, noodles and congee, dim sum and bakery delights exactly as it's done in Hong Kong.
The food is a decent facsimile, but you'll still have to travel a little (unless you stay at Boon Lay) as Legendary Hong Kong is at Jurong Point, the western end of Singapore. Just look for the alley with the neon signboards mimicking the streets of Mong Kok in Hong Kong.
It isn't just the food. They have even transplanted the "cha chan teng" (Hong Kong style tea restaurant) atmosphere with the same kind of furniture setting and decor. Another part of the restaurant is styled to look like a dim sum dining hall. The 5,200 square feet eatery seats 200 but gets totally packed on weekends.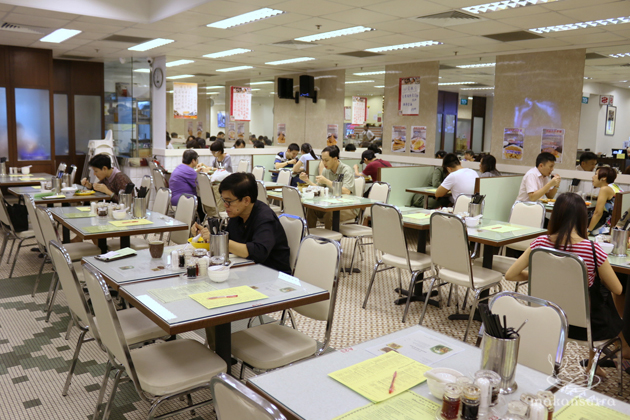 At Legendary Hong Kong, one talked-about specialty is the "Roasted London Duck" prepared using "Grade A" ducks air-flown from Silver Hill Farm in Ireland. The farm supplies ducks to 98% of restaurants the UK, including those by Gordon Ramsay and Heston Blumenthal. The dish is so named because London has become synonymous with globally sought after duck.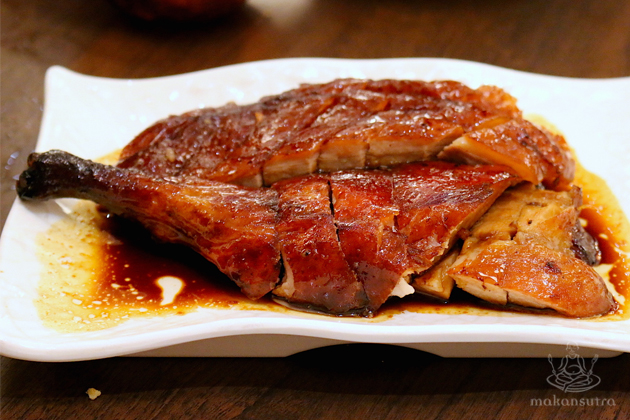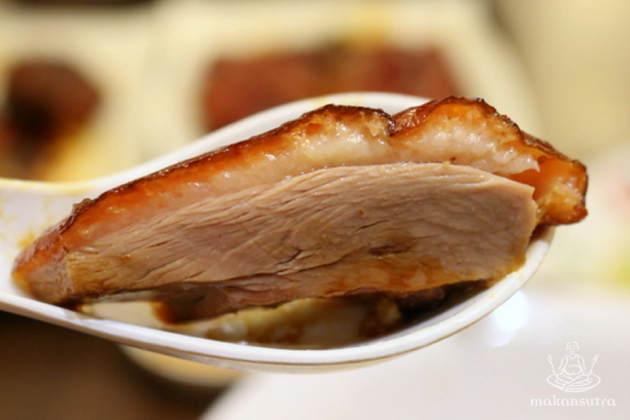 The duck is indeed aromatic and incredibly tender, with a visible layer of fat under its skin. While this might prove too fatty for some, it's more flavour for others. Prices for this premium duck is extremely reasonable at $14.80++ per portion ($30++ for half duck and $58++ for whole duck). It's a pity Master Chef Siu Chin Ho doesn't offer roast goose here, due to restrictions from AVA limiting imports of geese, or we would have another Hong Kong classic on the table.
Besides richly marinated roasts, guests can also enjoy springy Wonton Noodles prepared by Master Chef Ho Yum, a former chef from Mak's Noodles in Hong Kong. At $6.80++ per bowl, it comes to about the same price as Mak's but the portion is considerably larger. Here just as in Hong Kong, they use only shrimp in the dumplings, without any pork mince filler.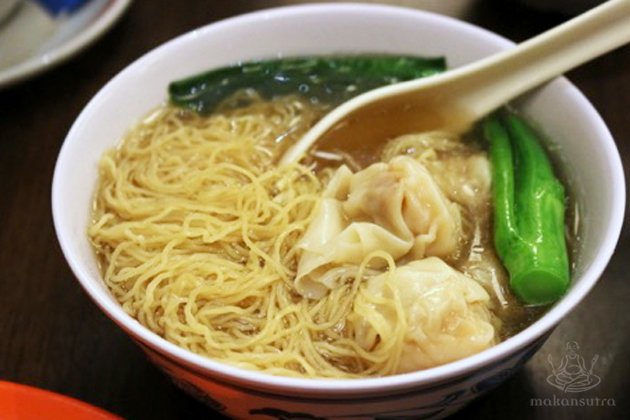 With over 300 dishes, there's bound to be hits and misses. The Mini Custard Crust Buns with Salted Egg Yolk ($5++ for 3) sounded promising, but it just wasn't oozing with the molten custard filling that we are used to in the steamed bun version. The Hong Kong style toasts were also different, with bread slices that aren't the thick ones we normally encounter.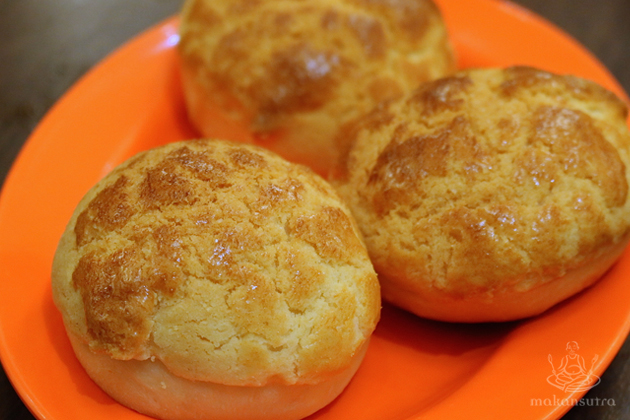 Other must-try items at Legendary Hong Kong include dim sum items such as "Rice Flour Roll with Deep-fried Shrimp Spring Rolls" ($5.50++), and Sauteed Turnip Cake with XO Sauce ($5.50++). The congee is comforting fare, and soups like Tomato & Pork Slices Soup ($13.80++) are downright homey.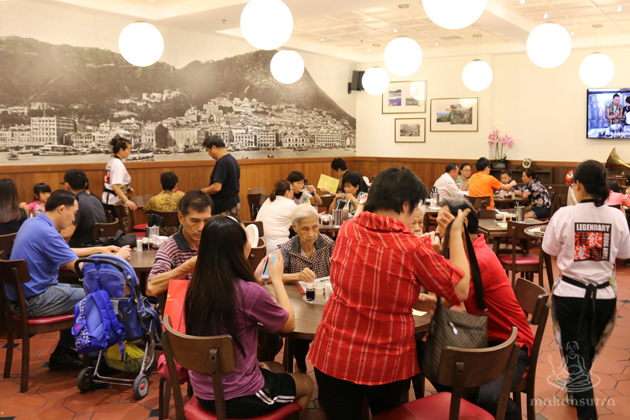 Of course, one has to have the "Yuan Yang" or "HK Style Tea and Coffee Mix" ($2.20++ Hot; $2.80++ Iced). They have a master chef solely in charge of the teas. Chef Lo Chi Man who has over 20 years experience brewing tea says none of the tea blended in Singapore gave that same bitter-sweet aftertaste as those in Hong Kong. So they prepare theirs from a special blend of five varieties of teas imported from Hong Kong. Various other beverages are also available – if you're nursing a cold, try the warm "Boiled Coke with Lemon". That remedy is quintessentially Hong Kong in a cup.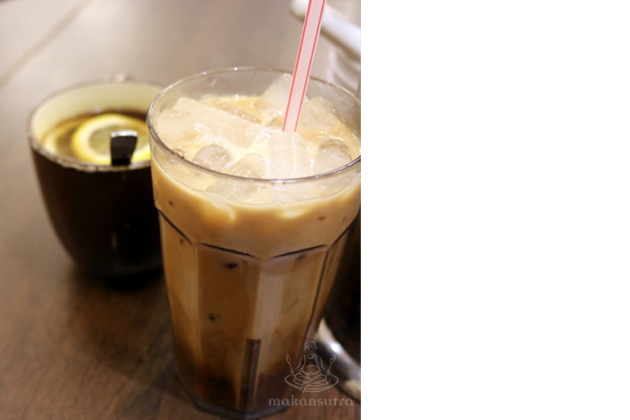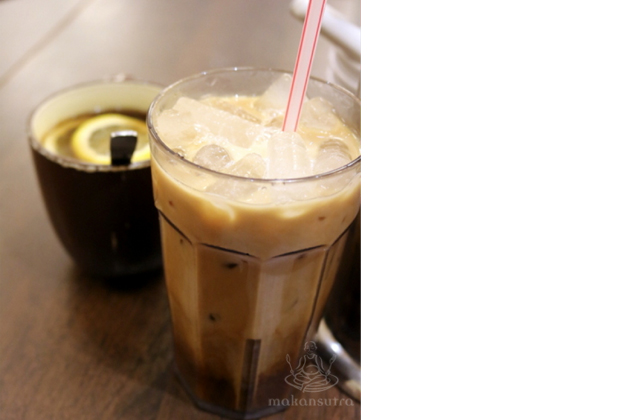 Legendary Hong Kong is at 63 Jurong West Central 3 #03-80, Jurong Point 2 Shopping Centre, Singapore 648331. Open 11am to 10pm, Mondays to Fridays, 10am to 10pm on Saturdays, Sundays and Public Holidays.