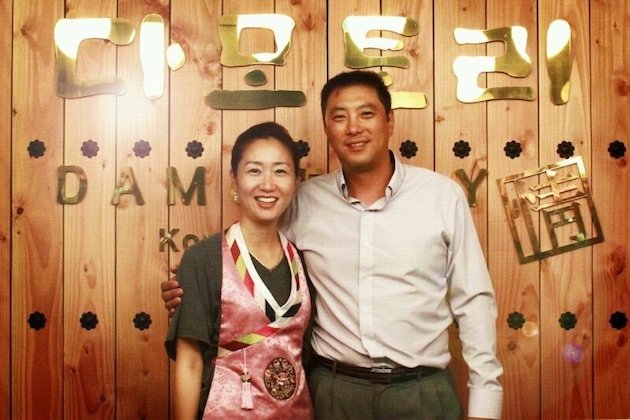 A Top Korean BBQ Joint That Almost Never Happened
By Tris Marlis - Wednesday, Jan 02, 2013
Korean BBQ had been the rage for while in Singapore, and the interest is not abating. Just walk along Tanjong Pagar Road and you will understand what we are talking about. But it wasn't the Korean wave that brought in the charcoal pits nor it is the K-Pop band that made fans like what they like (okay, perhaps to a certain extent). The story behind the founders behind one of the earlier Korean charcoal BBQ restaurant in Singapore, Ju Shin Jung, is like a script from some Korean TV drama that you ought not to miss. The story began in 2003, when the world was taken aback by SARS (Severe Acute Respiratory Syndrome) disease.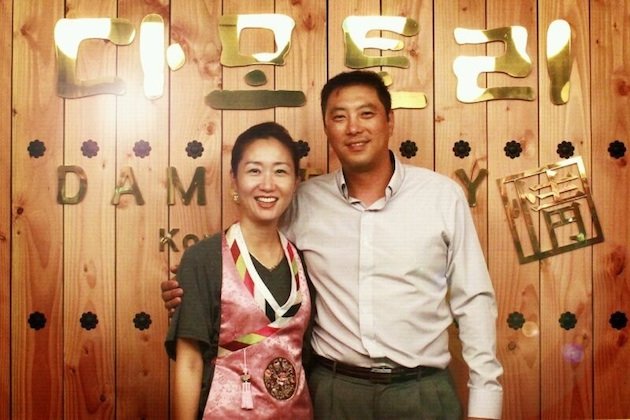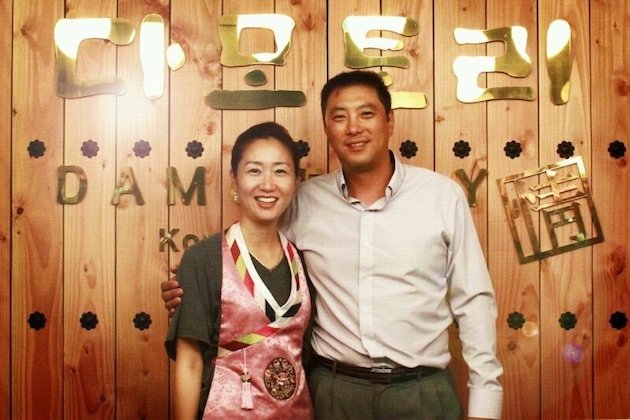 There was a young couple who moved in to Singapore in the early 2000. Park Jae Yong was a Physical Education at YMCA and his wife, Yun Bo Yong was an ex-air stewardess for Korean Air. As a young couple, and like any, they wanted to start a family and live a stable life.
When Park's contract with YMCA ended in 2003, they planned on returning to Korea, but the SARS epidemic struck, and the Korean immigration then, on the practice of kiasu, would not allow them back into their own country. They were stranded in Singapore for six months boring with no plans when an epiphany appeared…the idea of starting their own business. "We were surprised that there's no Korean Charcoal BBQ in Singapore. In Korea, there is countless! How can it be?" says Yun, now a mother of two. Of course, there were already chains like Seoul Garden Korean BBQ, but it was nothing more than the usual local bbq joints with the sporadic Korean meats offered. Not quite like how a hard core Korean foodie would like it to be.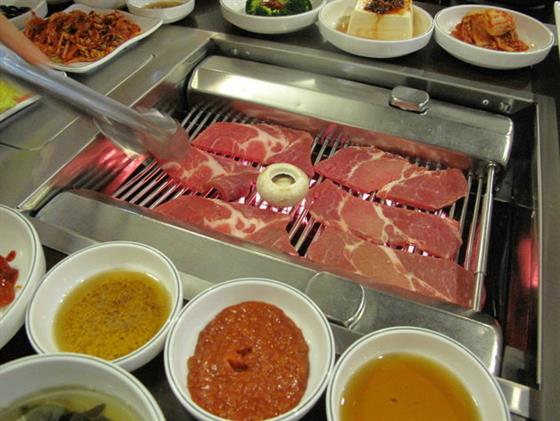 Both of them were inexperienced in the F&B business. Yun was in service industry, and she had worked briefly at Tony Roma's, but the idea to them, was a bold and brazen one. Thoughts morphed into action and they studied recipes and business strategies with the help of Yun's brother who came in from Down Under to help. Location…found, renovation… in motion and they even had charcoal pits shipped from Korea. And then finally, license application. It was then when they realised that NEA (National Environment Agency, which governs such licenses), didn't have a license category for charcoal BBQ.
They didn't give up, because they could not afford to. "Our machine is here! Our thinking was very simple. If they can do it in Korea, we can do it here too," says Park. "I invited them over, I demonstrated it to them. I showed them… it's not dangerous, you see… People do it in Korea, no problem!" Yun continues. After months of talks and compromise, NEA finally agreed to issue a license. They had their license in hand just hours before their grand opening.
The couple described the start of their business as a huge success, but it did not last. Before long, another challenge struck- the mad-cow disease. Sales dropped drastically. "It was very bad. We didn't want to give up, people are watching us. We go to MRT stations give out flyers. Very bad, for six months," describes Yun.
Thankfully, the Singaporeans saved their business. "We had very few customers at the time, and they are all Singaporeans. Our Japanese and Korean customers are too scared to eat meat," says Park. With strict control over meat imports and Singaporean's trust of their authorities, they came back with full support. "So really thank you Singaporean customers," says Yun. Six months later, people started coming back. They caught the media's attention and there was no turning back. .
Three years later, they opened their second outlet, and by then, more followed suit and Korean BBQ restaurants were dotting the island. But to this couple, it was not about competition, "We know all the owners, we go to the same church. We give them feedback and we help each other," says Yun.
Today Ju Shin Jung has five outlets across Singapore and they recently opened a new concept Korean restaurant, Darmatory, at Robertson Walk. "We didn't plan, it happened naturally. We open more outlets so we can promote our new employees," says Park. In fact, their head cook has been with them since the beginning. When asked if theirs was the best Korean BBQ in Singapore, "how can we say like that, it's like asking who is the best mother in the world," was the thoughtfully funny respond from Yun.
In case you're wondering, Ju Shin Jung is rated a very respectable 2.5 pairs of chopsticks (divine, out of the maximum of six) in the 2013 edition of Makansutra Singapore.
Ju Shin Jung (East Coast Outlet) 1018 East Coast Parkway #02-01 Leisure Court Tel: 64479279 Hours: 12:00- 14:30, 18:00- 23:00 (Daily).