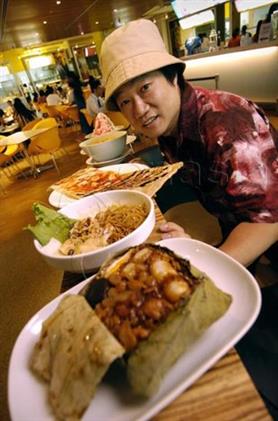 A Tough Makansutra Singapore 2013
By KF Seetoh - Thursday, Oct 25, 2012
KF Seetoh has spent much of the past year tasting, researching and writing for the 9th edition of the Makansutra Singapore food guide which has just been released. He shares his reflections with Yahoo! readers.
The best of Singapore's street food anyone?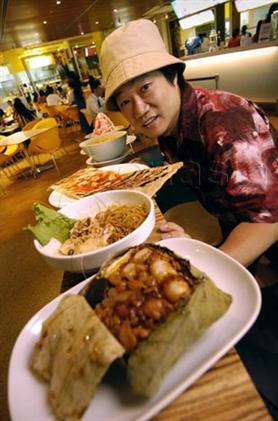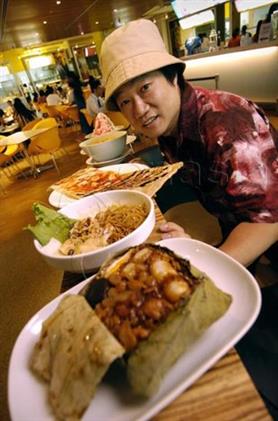 Sifting through the mass of new humdrum "famous" eateries that have flooded our shores has made it tougher for us to find real gems for this Makansutra Singapore 2013 edition. Its not the work, but the amount of pollution that gets in the way of singling out the best or the most worthy. The pollution of fluff and fancy with on and offline campaigns to sell so-so food, and the many online bloggers to twitterers who suddenly self-proclaim as food experts, albeit unreliable, blur the horizon and raise the bar on tracking and checking good makan spots and culture.
So after 15 years and 12 various editions (including Malaysia, Beijing) later, we are still back at relying on the good ole'elbow and grease (the elbowing at impatient queues and oh, the amount of grease we had to digest) method of tracking good food. We came, we ate, paid and rated, in that order, unannounced and even uninvited at times.
Just because a chicken rice was once, twice or thrice rated as Die Die Must Try (our ultimate accolade ranked with a 3 pairs chopsticks icon), does not mean it is a lifetime permanent achievement, which is why we had to take a hard re-look at Tian Tian chicken rice's rating. We just could not ignore the loud noises of discomfort and disagreement from our food police (makan matas) over their high ranking all these years.
And in that same spirit of celebrating local food culture, we also placed on a pedental, the second or a new generation's efforts and passion in taking on this traditional food business. Ms Joanne Ng ditched her degree, donned aprons, learned from dad and is now operating an even more successful outlet touting their signature mee poh tah. Their stall, Ru Ji, obtained our highest ranking.
We also noted the unrelenting flood of new eateries, both local and international, unknown and big name celebrity ones. We stick to what we know best – eat and rate it as it is, sans the fluff and PR. We don't rate fame, as it's neither a kitchen technique nor an ingredient we can taste. So some franchised umpteen Michelin star restaurants left us quite disenfranchised.
We had to lose some fat, so out went some inconsistent, entry level eateries and even outlets that have remained at the same standards all these years, while their new competitors have outdone them and zoomed into the horizon. In their place, we inserted about 300 brand new outlets.
Here's an appetiser of some new gems we've unearthed in our makan vastland in the latest Makansutra Singapore edition.
Brownice , 8 Sin Ming Road, 01-03, Sin Ming Centre www.brownice.com
Vegan rejoice – with your meat-loving pals in tow. This place uses organic ingredients to make one of the better "rice"creams, using organic brown rice. It's ridiculously flavourful and the best part-no creamy or oily aftertaste in the mouth after a big ball of it. We like their green tea and strawberry versions.
Grandma's Mee Siam , Blk 665 Buffalo Street, 01-311, Tekka Centre, 7am-2pm, closed on Tuesday
It is one of the richest and boldest Nonya style mee siam around. The coconut milk infusion is very evident and there is a generous dose of sourness that comes from tamarind and lime. This is a 60-year old recipe that was handed through generations. They strangely offer a signature yellow noodle version too.
Joo Chiat Place Char Kway Teow , 59 Joo Chiat Place, Dong Cheng Coffeeshop, 1pm-7pm, closed on Wednesday
Like many good char kway teow masters, this one fries one or two portions at a time, even if there is a queue. He makes sure each plate is thoroughly fried through and if ever there was an award for slowness, this one takes the podium seat. It is well fried, smooth, full of wok hei and umami laden.