A True Soldier of Local Food Heritage
By Jade Hu - Wednesday, Apr 02, 2014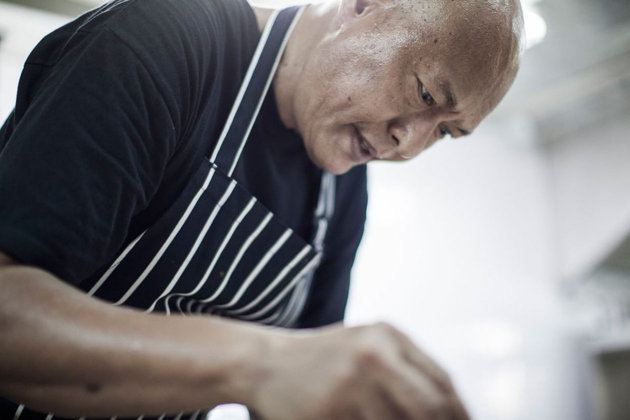 "Singaporeans don't know who they are," Chef Damian D'Silva, 56, said, "We grew too quickly and didn't take our heritage with us." But this self-proclaimed true-blue Singaporean knows exactly who he is. D'Silva is Eurasian, grew up with Peranakan and Portuguese influences with his first taste of cooking at the age of 9. He is adept at Chinese, Malay, Indian, Eurasian, Peranakan, Italian, French and Spanish cooking styles, he has all the trappings to be a true champion of Singapore's food heritage.
D'Silva pointed out that heritage food is not just hawker food, which is all about keeping costs low – a stumbling block towards evolvement in the space of taste and quality. Moreover, heritage food is more a harmonious amalgamation of the right ingredients, than following recipes to a "T".
He recalled his "kampong days"- when his next door aunty would make a great sambal prawn curry and those interested in replicating the dish were given a list of ingredients and left on their own as to how they would interpret it. Every family, be it Indian, Chinese or Eurasian, would add their own flair to it and that's perfectly fine – it's the epitome of heritage food.
At Immigrants, his restaurant on Joo Chiat Road, he wants people to taste Singaporean heritage food for what it really is – food prepared with patience with the main ingredients personally sourced in the morning. Then the chopping, slicing, marinating, stirring, pounding happen throughout the afternoon – ending with a sumptuous, heartwarming yet explode-in-your-mouth flavourful dinner.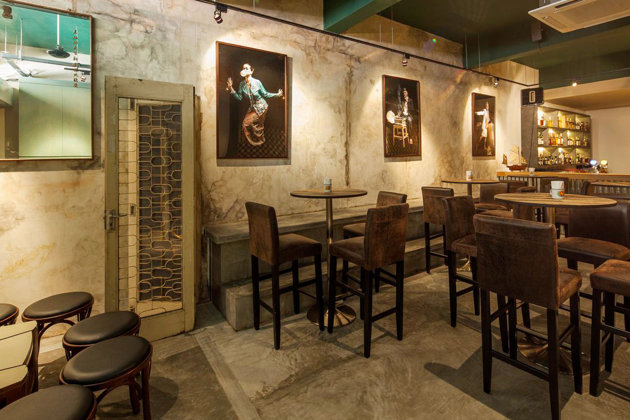 His concept of having a gastrobar is deliberate. It comes across as a trendy hangout for the eclectic with its tiled walls, sleek high tables and a brassy bar counter. He wants to attract the younger generation, whom, upon discovering the trove of heritage food, would bring their mothers and grandmas there, and eventually winning over those who would scoff at the idea of eating out, when they've always had superior comfort food in their own kitchens.
He is fighting a strong tide here.
He ticked with his fingers, noting the factors leading to the dearth of heritage food. Traditional foods are increasingly commercialised – made faster, cheaper and preferred by the price-sensitive masses. Dinner time with the family has given way to busy lifestyles and ignorance about this culture.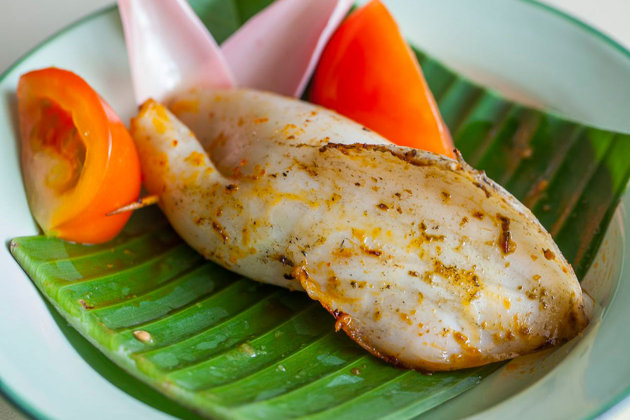 He said ruefully that the younger generation has lost the ability to taste their grandmas' cooking, having graduated into self-made foodies who know how to compare and criticize. But do they really know their food? To him, a real foodie "eats everything" – including offal, which is the star of D'Silva's specialty dish, the seh bak, which includes everything that venerates the pig, homemade fishballs and squid with roe.
"Singaporeans don't appreciate what they have," D'Silva said of their penchant to pay more for foreign fare regardless of quality, as opposed to local cuisine. But all is not lost… yet.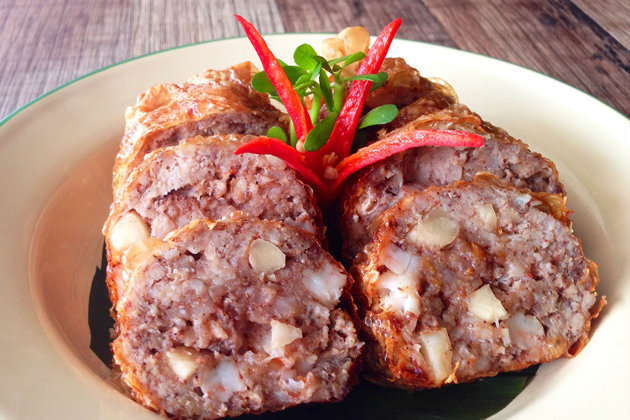 "Take the recipes from your grandparents, parents, and say 'I want to cook this'. Watch how they do it, and learn it." D'Silva said.
Moving forward, D'Silva wants to let our Singaporean cuisine flourish overseas, where people are more likely to give it due appreciation. He prefers to keep it under wraps for now – though he is sure that he won't be opening a second restaurant in Singapore just yet.
In the professional realm, D'Silva believes that young chefs are the only ones who can bring heritage food to the next level. They need to embrace a dish's origins – whether it's Teochew, Indonesian or North Indian – and let it evolve from there. He prides himself in his hands-on approach and his disciples at Immigrants are following his lead, abandoning the use of a weighing scale and relying on their chef's intuition.
Meanwhile, if you are feeling indignant, prove him wrong – go eat a home-cooked dinner with your family and talk about where the dishes come from. I'll be spending this weekend pestering my mother to teach me how to cook one dish. After all, there is no one other than the younger generation to defend and upkeep this heritage of yours, mine and ours.
IMMIGRANTS the Singapore Gastrobar, 467 Joo Chiat Road, Hours: 5pm – midnight daily (Last kitchen order: 9.45pm)