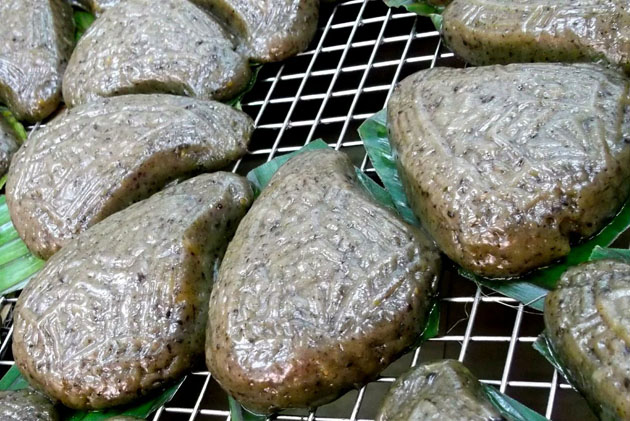 A Weedy Teochew Delight
By Gastronaut - Friday, Nov 15, 2013
Weedy cudweed, jersey cudweed or shu ke cao in Chinese, is a unique weed used by the Teochew as an ingredient in their shu ke kueh. Weedy cudweed is a fast-growing weed found in fields.
According to legend, when the armies of the Sung Dynasty retreated to Southern China around A.D. 1279, they had to survive by living off the land. They came across a particular weed – shu ke cao – that was filled with a pleasant herbal taste and fragrance, and it became part of the diet of the army.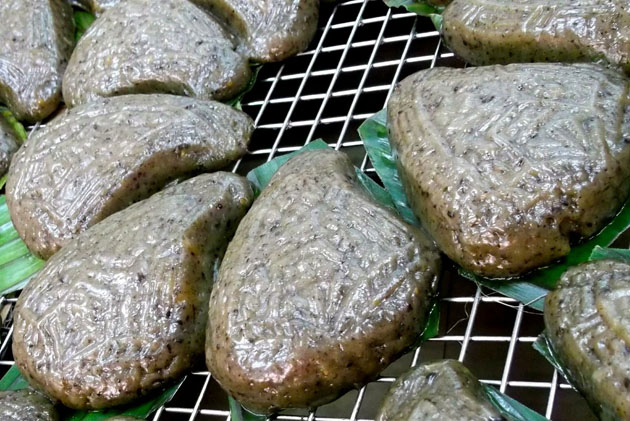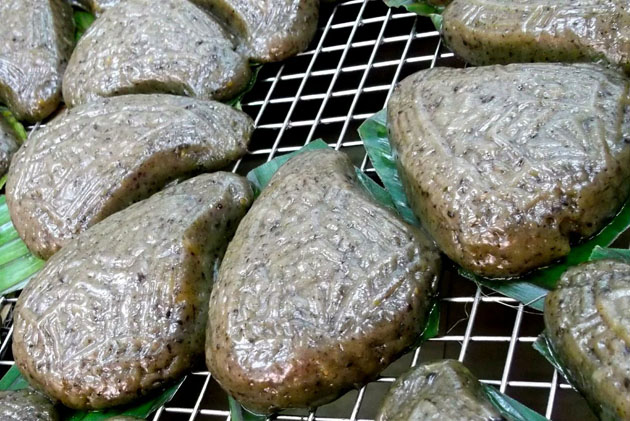 Over time the Teochew adopted the cudweed as a culinary ingredient, and used it in shu ke kueh. However, shu ke kueh has gradually lost its appeal and is today hard to find. In Singapore, only a few places still offer it, one of them being Poh Guan Cake House. Its owner Mr Chan Kim Ho, sources his supplies of cudweed through a relative living in Shantou. Only the top of the plant is used. It is soaked in water for a couple of days, drained, and dried in the sun before being ground into powder for use. This herb is believed to have medicinal benefits as a detoxification agent, a remover of dark spots on the skin, and an effective gastric remedy. It has a mild peppery spicy taste that goes well with sweet pastry.
Poh Guan Cake House
Blk 531, Upper Cross Street, #01-57.
Tel: 6534-0136.