A Wine Treasure Hunt
By Tris Marlis - Friday, Nov 16, 2012
If you are one of those who like zipping about, clueless yet intently, like at some treasure hunt game to track down good wines, then you might want to check out The Wine Treasure Hunt at Capella Singapore.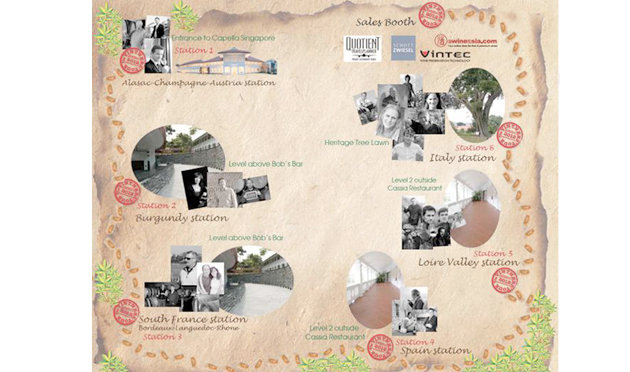 Think Amazing Race across wine countries with 6 wine stations, 50 appellations, more than 200 wines to taste and a chance to win a trip to Spain for 2.The event is designed to introduce new and novel ways of enjoying wine. It's a great way to learn more about this beverage by tasting and talking to winemakers. To enhance the experience, gardens at Capella will be decorated with sculptures and paintings selected by Opera Gallery, including art pieces by Master Sculptor Auguste Rodin and French still life artist Herve Sbarberi. Unfold the 'treasure' at the end of the hunt and stand a chance to win attractive prizes.


Event: The Wine Treasure Hunt Date: Saturday, 24 Nov 2012 Venue: Capella Singapore Time: 10:30am- 6:00 pm Price: S$ 68
The Wine Treasure Hunt is part of the Vintners' Tour 2012 that is presented by ewineasia.com. The Vintners' Tour is happening from the 21st to 28th November, gathering winemakers, top restaurants and Capella Singapore to a series of wine events. There will be special themed lunches and dinners at participating restaurants and masterclasses on wine education. Learn to talk about "Wine with Confidence," study origin of wine with "Biodynamic Wine," or take a class with Alvaro Palascios, Spain's most talked about winemaker.
For more information on the events and to get your tickets in advance, go to http://www.ewineasia.com/
Happy wine tasting!