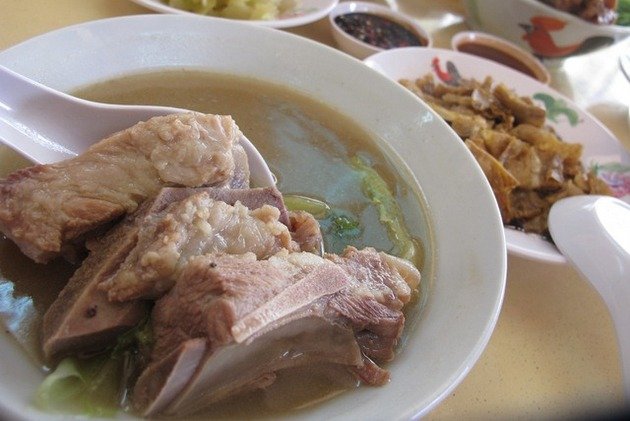 A Young Hawker Soldier is born
By KF Seetoh - Monday, Sep 30, 2013
Just one minute into a conversation with him, and you can quite easily tell that this youngish university graduate has something not ours nor any world class education system could arm him with… guts, hunger and gumption. "Just screw it and do it!", and with that Tan Jun Yuan ditched the potentials behind his first class honour's degree, a stable product manager's job at a famous thumb drive IT company and went straight long into the bak kut teh hawker business.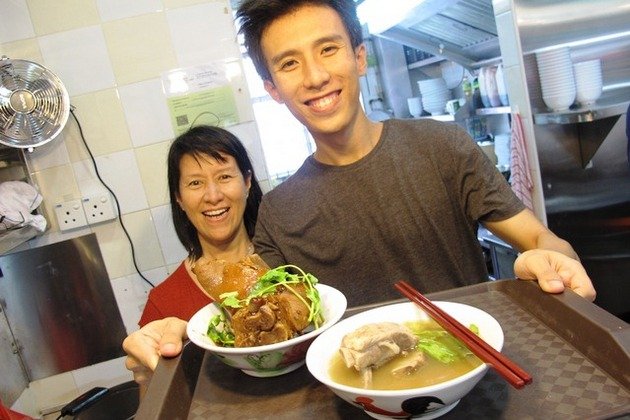 He even once ran an event company but often thought about capitalising on his mum's hawker food skills for exciting opportunities. "I had always wanted to enter the street food trade. There is nothing shameful in this business," Yuan tells me, adding "I have plans for expansions" hinting to me what his education can help to do. He initially procrastinated in jumping in on this street food bandwagon but later thanked me for a speech I made at my alma mater's event, the Fullerton-SJI Leadership Lecture a month ago. I spoke a bit about all the great and meaningful opportunities in being a culinary soldier of our makan fortunes. That was the trigger point, he admitted.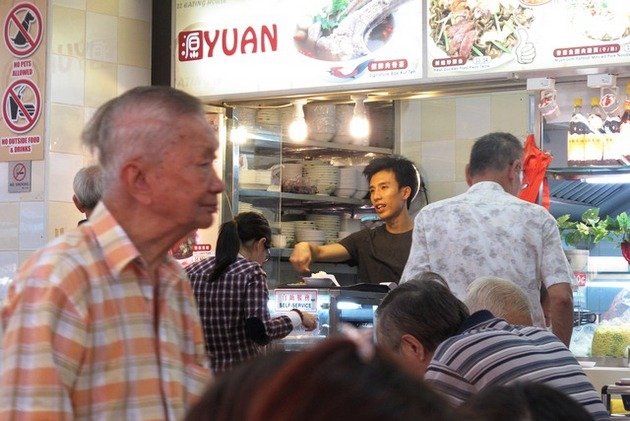 At all of 27 years old and with no experience in running hawker stalls, Yuan says his sales target is well on track. "I will break even in under three weeks", and Yuan further reveals that it's only day 8 of operations when we met. In that half hour when we were at his stall, at least one customer came every other minute. Most were women and perhaps his impish smile and service was one key ingredient that mattered to them (one lady asked if the rice could be flooded with bak kut the soup and he obliged without even a blink). But not us, no sir. Andrew Wong (my erstwhile makan soundboard) and I dug straight into that all important soup and realised that indeed, as what Yuan had warned us "it is a blend of Singapore Teochew peppery style meets Kuala Lumpur Klang Hokkien herbal creation." Nice approach, clever even.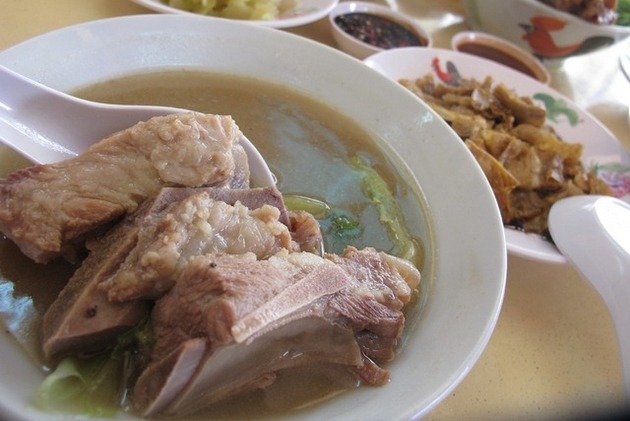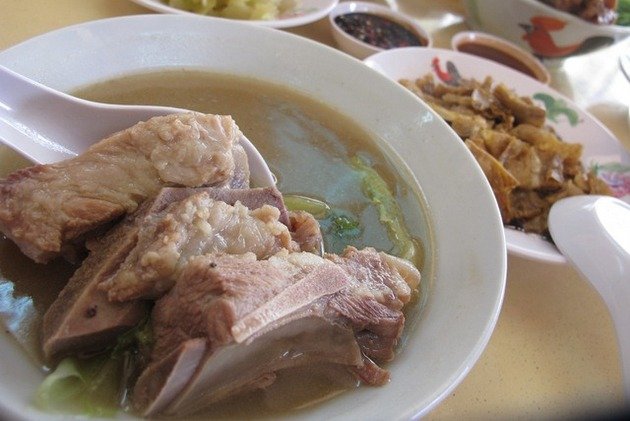 The garlicky notes were there, as was the peppery sting. The dong kwai (angelica sinensis) and kay ji (wolfberries) herb touches were not overly cloying. But it felt like the balance was a work-in-progress and he was easy on the salt department – one other reason why some of his dainty white collared customers like them. "Yes we are tweaking it as we speak and getting customer's feedback. I promise we will get there in no time," he confidently confesses. I can just sense he will.
When I poked, he said he will hit a sales target (I shall keep it suspenseful) equivalent of what many old-timer successful hawkers achieve a month. Yuan was already on track to hit 70% of projected sales based on that one week's sales. He has the very able help of his mummy Mdm Yuliana, and operations were clean, well laid out and efficient. They pop over to the nearby market to get their supplies daily.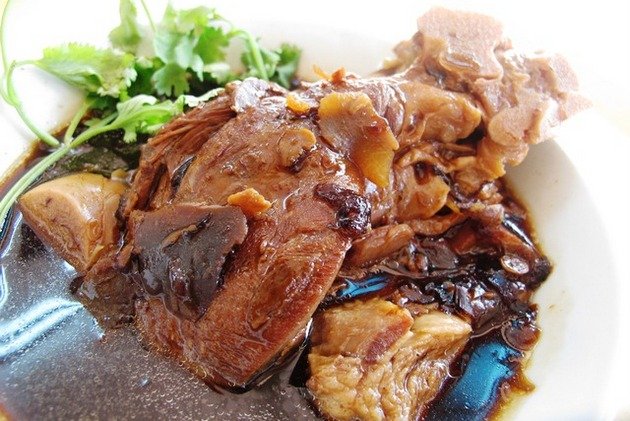 I like to give a standing ovation for such young hawker food soldiers… in this case, commandos – they punch leads and show the way for a new generation of hawker food professionals. They are the new defenders of our food heritage and are the only folks who will carry this meaningful makan torch into the next generation. You have our support, Yuan, keep going.
Yuan
J22 Eating House,
Blk 177, Toa Payoh Central, #01-174
Hours: 11am-8pm daily (till further notice)