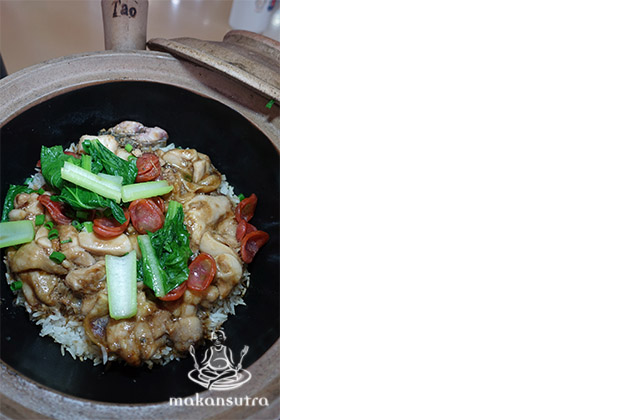 Ah Ching Claypot Rice: Claypot Nice
By KF Seetoh - Friday, Jul 06, 2018
I made four trips to four different claypot rice spots this week with a mind to tell you about, at least, two. Some are suggestions from good intentioned friends and other were slickly written online reviews with invisible hashtag terms buried behind each sentence that said #eatatthisone. I narrowed down to two but the difference was so great I decided to just blast about the best and forget the rest.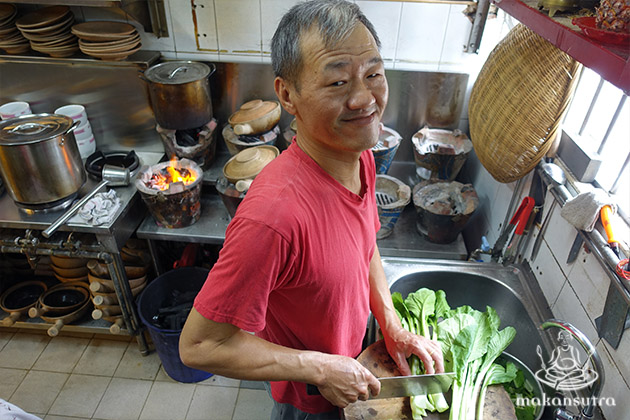 I make my own, fairly mean, claypot rice (if I can toot my own horns), but it is never close to some of the best out there , for a few reasons namely the quality wood fire heat, the specific grains they use and the seasoned claypots utilised. There are the usual top-shop suspects from Chinatown, Geylang, Holland Village area among others. Today, I will add this one to that list of mine. Ah Ching runs this little half stall claypot rice stall and offers nothing else- no soups nor side dishes. His approach reminds me of how the masters do it in that famous Geylang claypot rice restaurant. Approach closer and you'll realise the familiarity- he had been helming the Geylang outlet for over two decades before he struck out on this own here.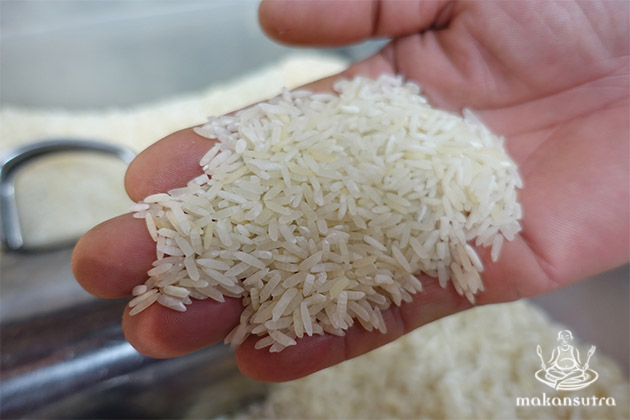 "I do it the way I only know how all these decades" and he adds that the rice used is of a specific grade and quality- old grains that looks a little yellowed for "these are the ones that will give you that roasted, not burned aroma". It is this roasted golden brown burnt ends that claypot rice devotees look for. It is the aroma that permeates the whole pot and gives it that distinct aura about a good claypot rice. You won't find these types of rice in your local friendly grocer or supermarket- you order it from specialist rice suppliers. I ordered his first plate of the day and it came the way I demand such a dish should be.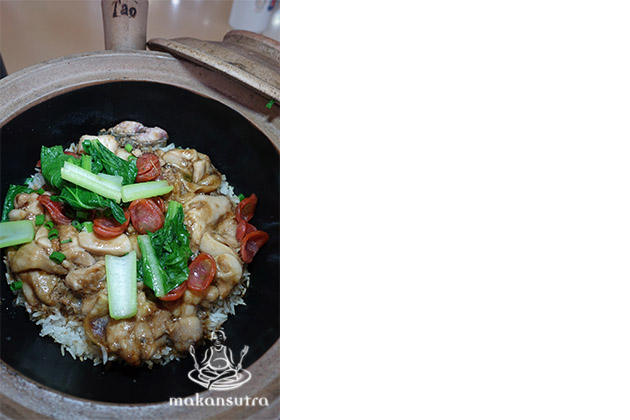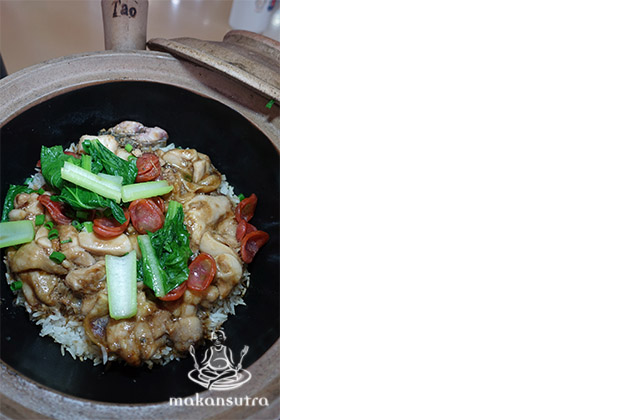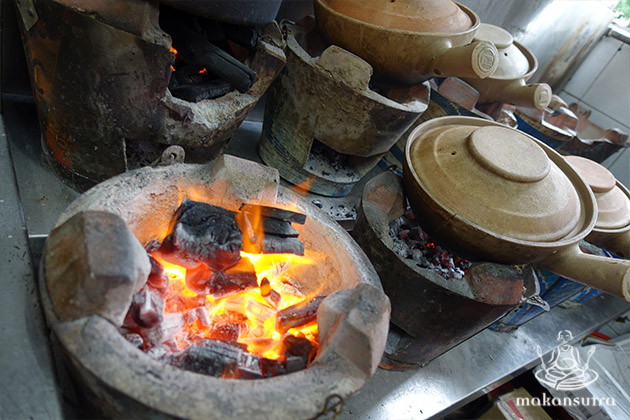 You wait at least 30 minutes for it and the rice is first semi-cooked over gas fire, upon which the smooth soy chicken , salted fish, Chinese sausage is laid over and placed on charcoal fire. The smokiness from the roasted grains below is a "secret ingredient" used to cook the toppings. The chicken came smooth and the "nam heong" salted fish- the best and only type for this dish, has to be mashed into the rice to give the smokey sweet rice a scintilla of the sea-shore saltiness. Nam-Heong salted fish comes soft, almost powdery and easily mashed in. The first thing I usually do is dig and scratch into the pot from the sides to the bottom. I need to head the crackling of the roasted grains peeling off against the claypot, and it should be fairly effortless. It was, in this case.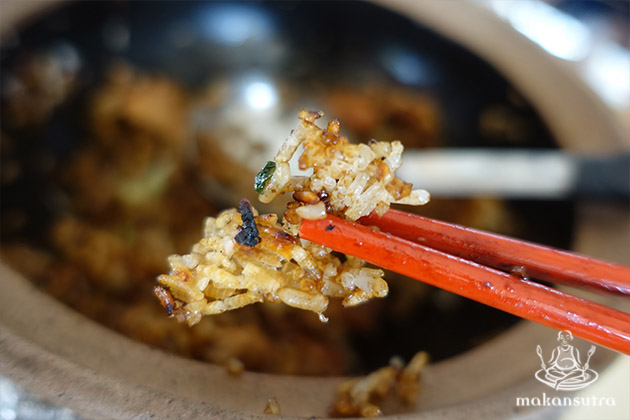 The hae-bi sambal is own-made and the umami spiciness was a blessing when you spoon some over the rice. He also used a thick caramel soy sauce that is a "secret recipe" blend. Every bite I took, had bits of roasty rice cracklings and the seasoning was just the icing on the cake. One final advise, tell Ah Ching you want this with "heong tai" or a roasty crusty bottom, but surprise, surprise, some customers shun it and he complies with a plain vanilla option and off course they can check out my online recipe version.
Ah Ching Claypot Rice
Blk 18, Bedok South Road
01-45 (coffeeshop stall)
1pm-9pm, close alternate Tuesday.
Tel: 98680934