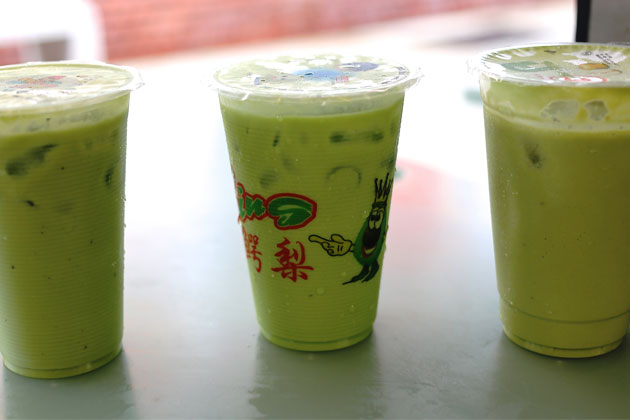 ALEXANDRA FOOD VILLAGE: Avocado Juice – Who Does It Best?
By Cecilia Joven Ong - Wednesday, Aug 20, 2014
It's a juice for the gods, so they say. It powers you up, can be used as cleanser, or star in the centre of your sandwich. At the Alexandra Food Village, a little war has been waging for years now, over this humble fruit. There are a total of 5 stalls serving avocado juice as their signature drink at Alexandra Food Village.  Mr. Avocado Exotic Juice offered the first glass way back when. Their success has inspired and spurred much competition at that same food centre and at other food centres, too.
What exactly is this style of avocado juice? It is none other than a blend of avocado, evaporated milk and fresh milk. So, who, amongst the 5 stalls at Alexandra Food Village, does it best?
THE 5 CONTENDERS
ALEXANDRA VILLAGE AVOCADO #01-11
This is the newest stall in this food centre serving this signature drink. This stall has recently converted to a drink stall from a prawn noodle stall. There is a family connection between this stall and King Avocado, the drink is created based on a similar recipe. It's close enough in taste though it did not quite stand out. It might be better to try some of those healthier drink choices on their menu instead.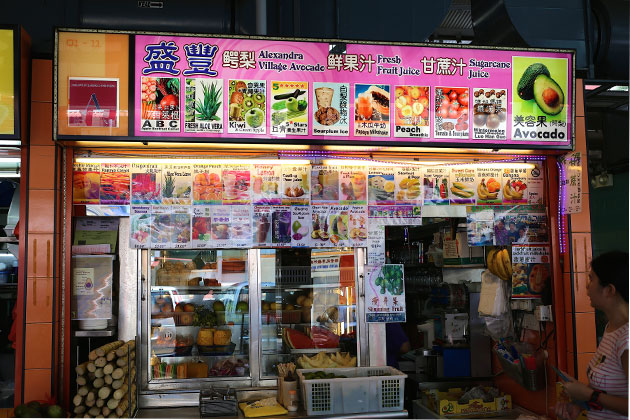 KING AVOCADO #01-17
This stall has a pool of supporters and its taste is closer to the version created by Mr. Avocado Exotic Juice. It tasted quite alike with an equally intense avocado taste. A rather special Peanut Avocado Juice is only available at this stall. They do serve other drinks that are supposed to have health benefits, too.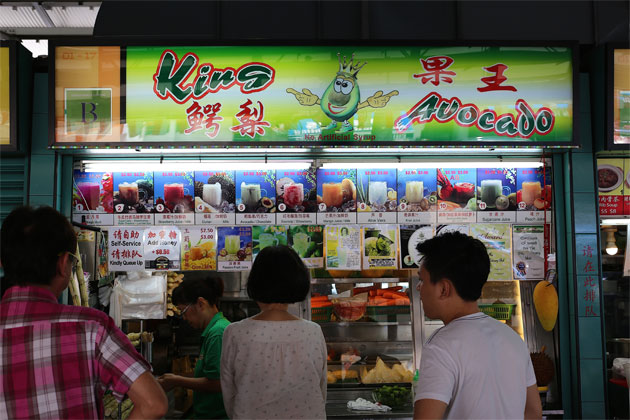 AVOCADO EXOTIC JUICE #01-19
This stall has been around since 1990. The boss says he uses only top-grade avocado for the drink even though it has an impact on profit margins. His avocado juice tastes the best among the lot there.  His version is creamier, rich and thick with quite a distinctive taste of avocado that is further enhanced by gula melaka. It is served with just enough ice cubes to keep it chilled without diluting its taste further. Their colour is slightly lighter than the rest. Another exotic choice from this very stall is the Durian Avocado Juice. It is a must-try for durian lovers.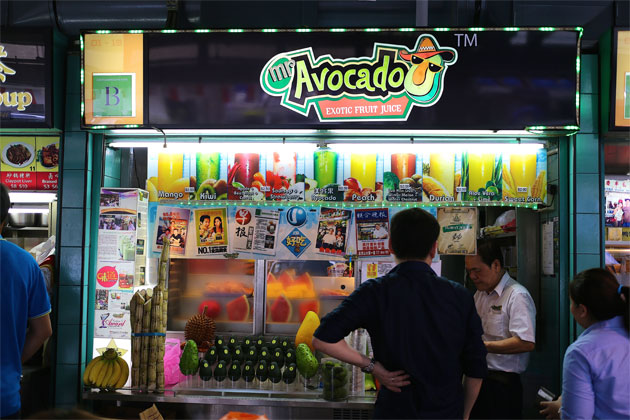 AVOCADO #01-60
Though the taste of their avocado juice might be comparable with the other stalls, it lacks that creaminess. Their standard can be quite inconsistent, as they tend to add a bit too much ice cubes at times, which compromises and dilutes the equation.
HEALTHY JUICE CORNER #01-63
The impression at first sip was decent but not amongst the top choices as it did not taste as flavourful and was also a little sweeter. To differentiate themselves from the others, a packet of tissue was given along with the avocado juice for the same price.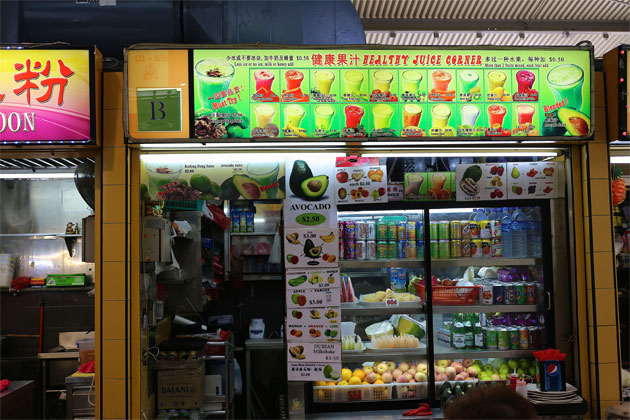 SO, WHO DOES IT BEST?
Most of these stalls have their regular supporters. Their general taste is actually quite similar though some are creamier, some are slightly sweeter and some are more flavourful. Judging from the number of customers during the busy lunch hours, Mr. Avocado is clearly the most preferred choice. But my vote goes to Mr. Avocado Exotic Juice. This war of avocado juice has lasted for a while; some stalls left and new stalls joined in. And, this healthy competition does not seem to be ending any sooner.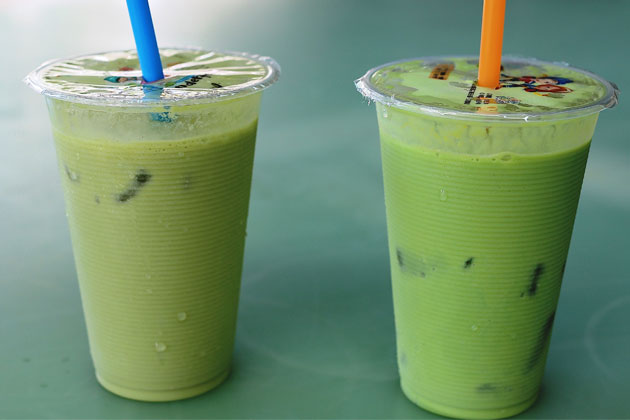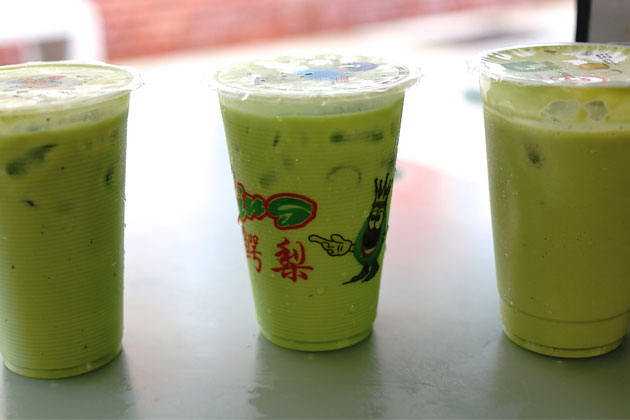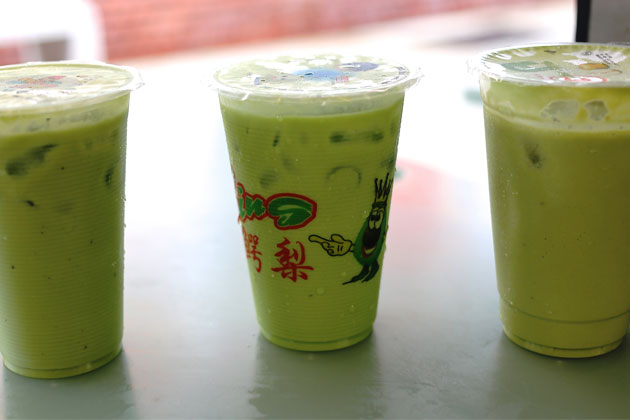 ALEXANDRA FOOD VILLAGE
120 Bukit Merah Lane 1 Singapore 150120