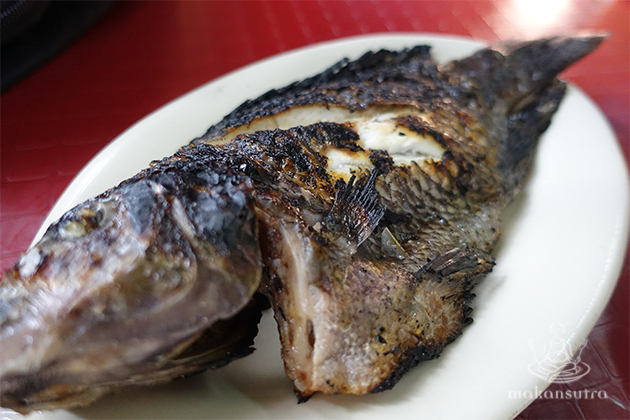 Aling Sosing's Carinderia: The Local Taste of Manila
By KF Seetoh - Friday, Nov 24, 2017
They can tell you are not local just by a casual glance, despite my best attempt to look like one so I can blend in- in jeans with a tee, cap and well-worn sport shoes. It's not because they'll give me better service, it's just that I wanted to observe and eat like a fly in the eatery wall. Bad example of reference I know, but this is truly a street side Manila barangay (residential village) class carinderia and some insects and pets do hang around for leftovers too.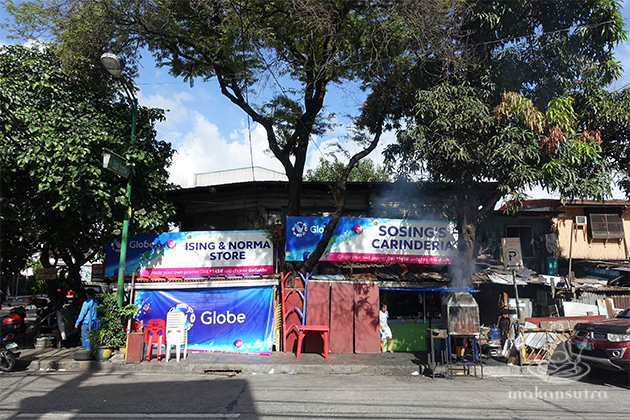 And Aling Sosing's is regarded as one of the best no frills street canteens there. In this areas at the edge of Makati, you realise you're in the working class residential corner when you don't see fancy restaurants, but a lot of push cart stalls, local food shops and car workshops. The food at Sosing's fits right with this crowd- absolutely and unforgivingly local. I went just after lunch to miss their peak hour madness and if one blinks you can miss this place- they board up this canteen-under-a tree spot every afternoon to keep the sun out.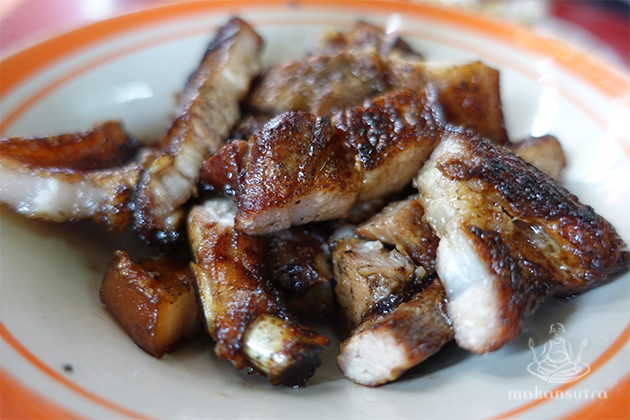 It's essentially a "turo-turo" or point-point Pinoy style chap chye rice place, except you'll see this sooty home- made grill-smoker at street side where they bbq pork (liempo), fish and squid. There's almost 20 true blue Philippine goodies in the full menu and it packs them in from 9am each day. My kind of place so far. I pointed at the beef calderetta, bbq pork, grilled tilapia, the banana blossom in coconut and bagoong (shrimp paste) or guinataang puso ng saging and the bulalo (beef marrow) soup. I scout around the wobbly table top and spy their dip culture- limes with bird eye chillies and soy sauce with vinegar.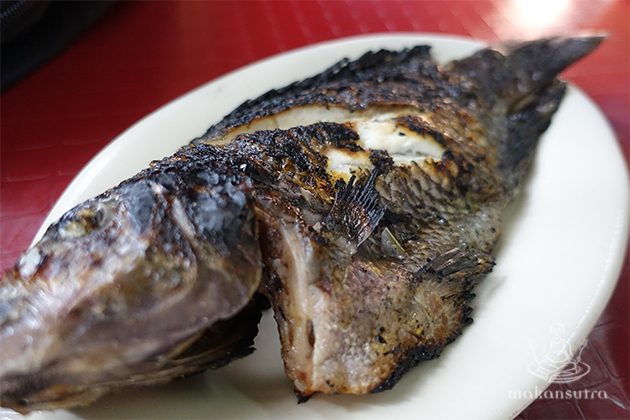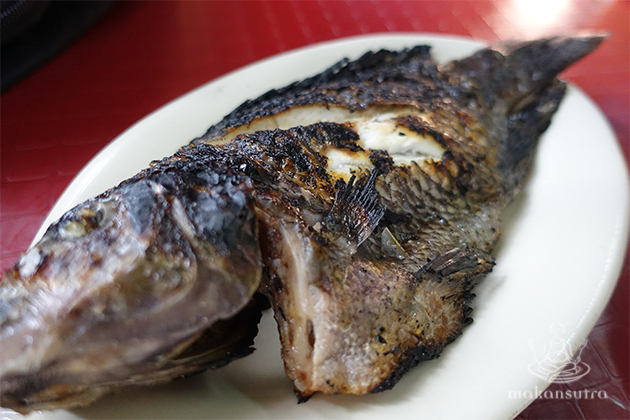 The grilled whole tilapia, was post lunch temperature but it was fresh enough, sweet and with subtle hints of char and nary any marinade. It was perfect with the lime-chill-soy dip over the fragrant soft rice. Comforting was the beef calderetta, soft chunks of beef fried in garlic then simmered in tomato paste, bay leaves and chicken liver pate. It's their version of rendang, if you must.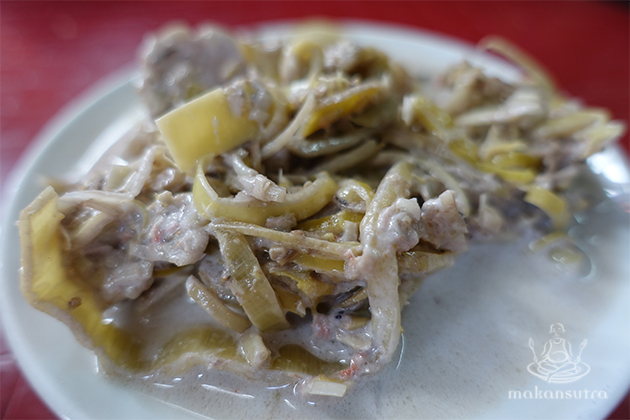 I thoroughly enjoyed the banana blossom stew with bits of pork, done in coconut milk and bagoong- softly crunchy sweet blossoms in that rich and savoury sauce. I could just have this alone with a bowl of rice. The beef bulalo was like our local beef soup, except it comes sans any spices to calm the beefiness. They merely sweetened it with some vegetables and salt and left the marrow goodness intact. Something very familiar yet not. But I adored the lighty salted and freshly grilled pork or liempo. Smoked and grilled street side and a perfect distraction if you are hungry and passing by. This is one main Philippines reason why they cannot not have rice with their meals, I now truly know why.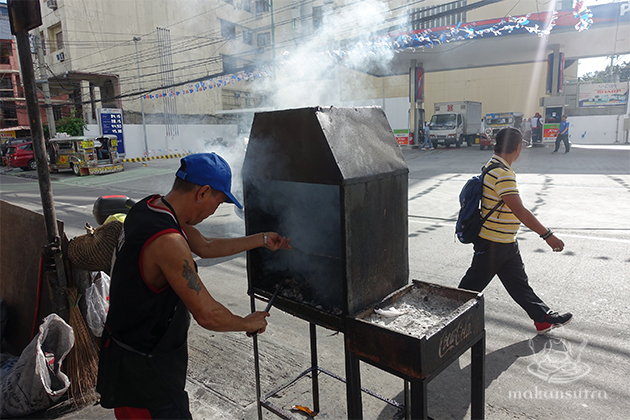 I know I am missing out on a lot of their other dishes but five is a lot for one (of me). I will be back for the squid, adobo, sinigang bbq skewers and whatever is shining in their chaffing dishes. That whole meal set me back about $10 or P350.
Aling Sosing's Carinderia
912, Zobel Roxas Street,
1235 Metro Manila, Philippines
9am-7pm daily.