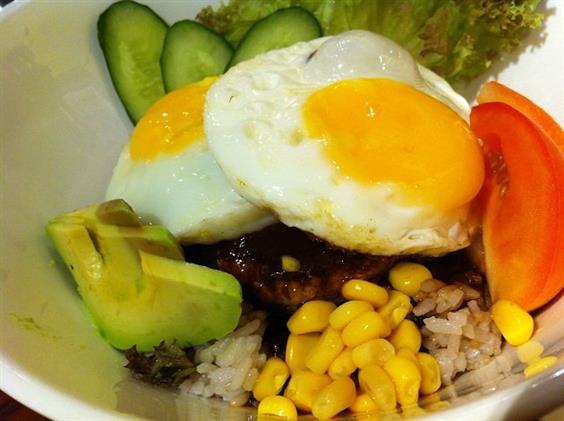 Aloha Ma Maison: A slice of Hawaii in Singapore
By Gregory Leow - Tuesday, Aug 14, 2012
Walk into the brand new Bugis+ (formerly Illuma) and you'll see the usual eateries which inhabit any mall – like fast food and sandwich chains, plus the ramen chain stalls touting expert masters and even mochi from Japan.
But one eatery in particular sticks out: it serves Hawaiian food.
At Aloha Ma Maison, you'll see photo frames of old Hawaii, flower garlands and waiters dressed in Hawaiian shirts. They will greet you with a friendly "aloha!" and during the weekends, you might see hula dancers prancing around trying to attract the attention of the mall herds. To say that the restaurant has a very touristy feel is an understatement as Hawaiian chow is a rarity in Singapore's F&B landscape. Take a closer look and you'll see that it is run by the Ma Maison restaurant folks which has a knack for running Japanese-style western food establishments. Wait a minute, did we say Japanese? According to Ma Maison's marketing manager Melanie Carandang, the Japanese have been mad about Hawaiian food for a long time and the roots of its obsession with the cuisine goes way back to 1806, which was the first known arrival of a Japanese community to Hawaii.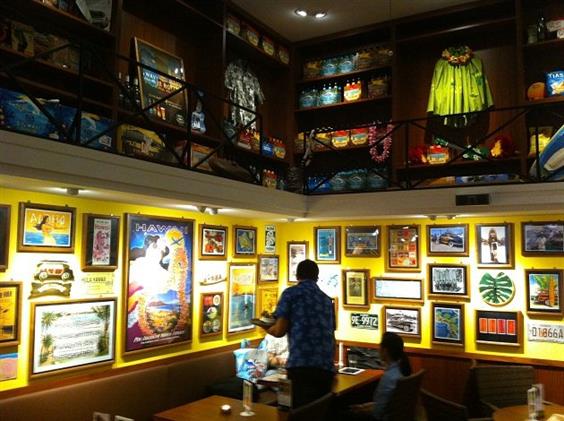 By 1920, they constituted 45 per cent of Hawaii's population and are still the biggest ethnic group in Hawaii today (20 per cent), not to mention that the Japanese are the state's largest international market in terms of tourism.
Ms Carandang says that Ma Maison is hoping that it will appeal to Singapore's Japanese expat population and that Singaporeans will embrace the concept. "But yes, it will be a big challenge to us because it is entirely new," she added.
If you're hoping for a slice of authentic Hawaiian or Japanese, you'll be disappointed as Ma Maison's restaurant is really about how the Japanese have translated Hawaiian food, just like how they have created their own version of curry.
So don't expect dishes like Lau-Lau (pork, vegetable or chicken filling wrapped in taro leaves and oven baked) and Kalua pork (similar to pulled pork) which are typical of Hawaiian cuisine.
But that is not to say that the eatery is entirely devoid of authenticity. In fact, this place is the closest so far, to getting Hawaiian food in Singapore and a few select dishes on the menu are reasonably authentic.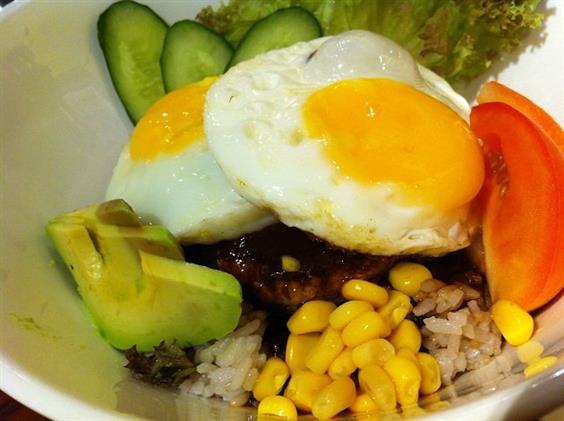 One is the Loco Moco. ($11.80, $13.80) White rice topped with a hamburger patty (a Ma Maison favourite), sunnyside egg, vegetables and 'brown sauce' (a rich beef-based sauce with some sour notes, usually Worcestershire sauce) As compared to the real Loco Moco, the Japanese brown sauce is not as rich in flavour but they make it up with the addition of mayonnaise.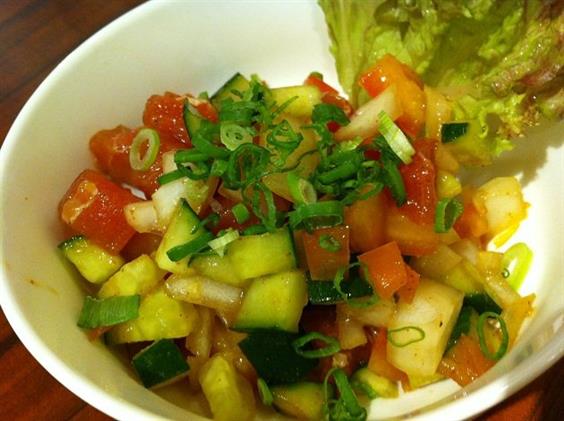 Another dish to try is the Ahi Poke (pronounced 'Pokay,' $7.80) which is really a cross between two Hawaiian dishes, Poke and Lomi. Raw fish flavoured with soya sauce, sesame oil and mixed with raw onions, cucumbers and tomatoes make for a refreshing salad, albeit a little pricey for the portion.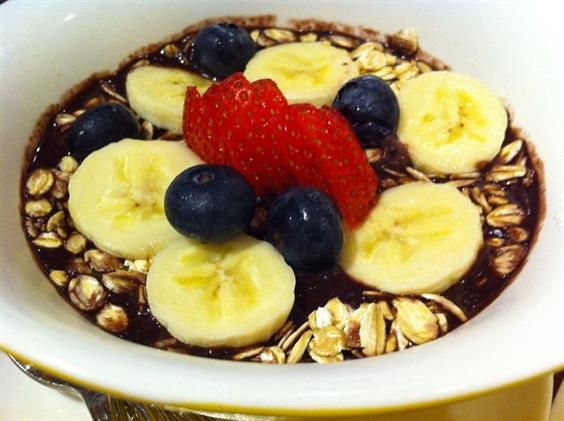 The Acai Bowl ($8.80) is not really a traditional Hawaiian dish but is a craze that has taken Hawaii by storm. Plain yogurt, sliced bananas and strawberries and flavoured with an unusual berry called the acai berry. The purple berry from the acai species of palm is touted to be a miracle fruit as they are high in polyphenol, calcium, iron and many other nutrients. The taste is hard to describe, but imagine a berry without the tartness but less sweet and with a chocolate undertone.
Aside from these three dishes, the other dishes on the menu are quirky crosses of Japanese dishes with Hawaiian flavours like Tonkatsu (pork cutlet) with brown sauce.
Whether it will have success beyond the initial "novelty season" in a fickle and fussy land of feeders here, depends on how the local palate and the expatriate community will take to it. They just have to confer that the food is nice, healthy even and is good bang for their buck, by then which they will happily meander through all the tropical sounding dish names.
Aloha Ma Maison
201 Victoria Street #01-12 Bugis+
11am-10pm (Mon-Fri) 11am-11pm (Sat & Sun)
TEL: 6884 4471