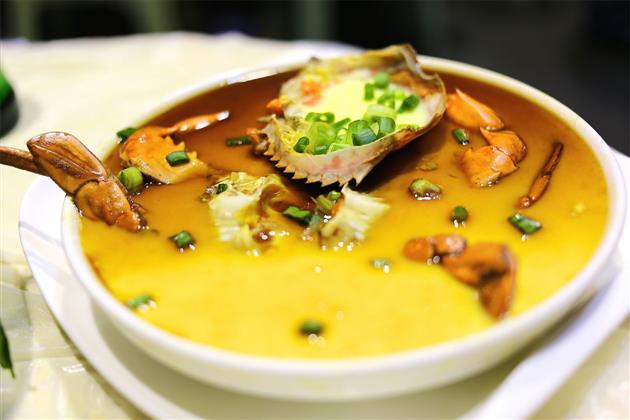 An Insider's Guide to Eating in Hong Kong
By Cecilia Joven Ong - Friday, Jun 06, 2014
Of course Hong Kong is known to be a food paradise but often many travellers wind up at the usual suspects, although all tried and tested…here are 5 interesting lesser known eating places recommended and crowded with locals that are off the big makan radar worthy of a visit if you are heading there this June school holiday month.
1. Shui Kee Coffee 瑞记咖啡
Shop CF17, 2/F, Sheung Wan Municipal Services Building, 345 Queen's Road C, Sheung Wan
This might not be the most famous but this humble coffee place serves my favourite milk tea. They serve it straight from the fridge in a chilled recycled soda bottle with no ice cubes added so no dilution happens. It tasted smooth with no acidic taste. The well-balanced tea and milk concoction has the right level of richness and creaminess with just enough sweetness. This is best enjoyed with their Corned Beef and Egg Sandwich.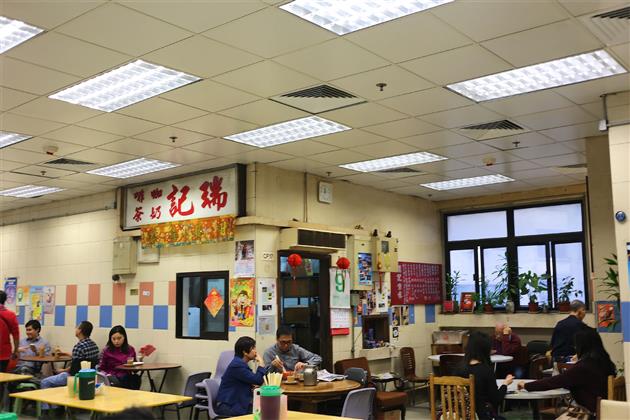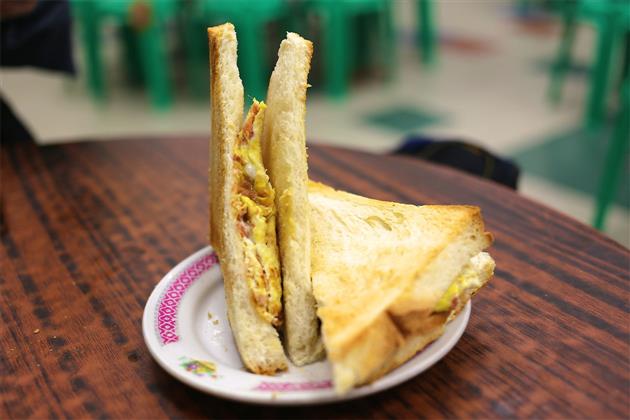 2. For Kee Restaurant 科记咖啡餐室  
Shop J-K., 200 Hollywood Road, SOHO, Sheung Wan
The local Hong Kongers have been flocking to this 50 year old eatery for their succulent and flavorsome Pork Chop Rice. The well-marinated pork chop, which is served on white rice, is well seared on the outside, which yields little caramelized bits and pieces that house a ton of flavour. The juice of the tender pork chop drip down the soft rice and creates a moreish appeal with a slight tint of saltiness.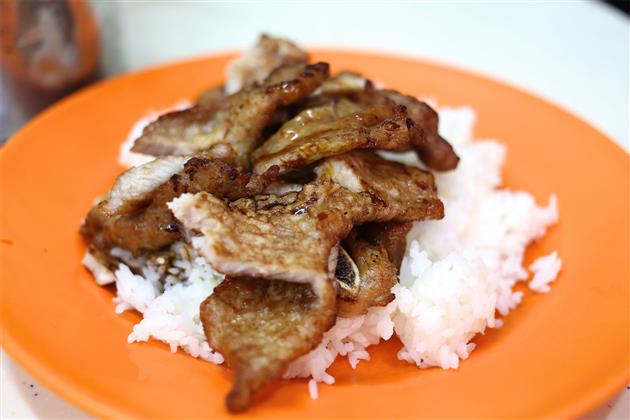 Their Pork Chop Bun is equally good. The pork chop is done in the same way and they sandwiched it between burger buns with a slice of tomato. This goes perfectly with their Hot Lemon Tea.
3. Si Sun Fast Food 时新快餐店
1 Whampoa Street, Hung Hom
This Hong Kong style Fast Food eatery is known for their burgers has been around since 1963. Some of the locals even claimed that they serve the best burger. The choice is either single or double Cheese Burger served with a fried egg, Kraft cheese slice and mayonnaise between lightly toasted sesame buns. It is comforting when you taste the juicy patty with their yolky egg and the warm cheese drenched in the slightly sweet mayonnaise. Their patties are made of minced beef with onions and bits of carrot to give it a soft crunchy texture.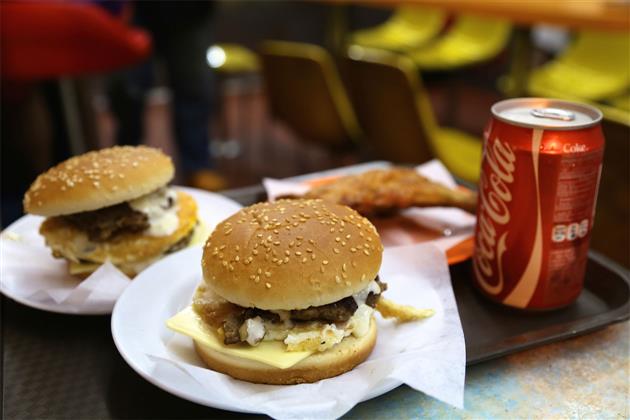 Their freshly prepared deep fried Chicken Leg is a must try too. That layer of crispy skin is simply irresistible.
4. Min Sheng Eatery 民声冰室
G/F, 16 Wun Sha Street, Tai Hang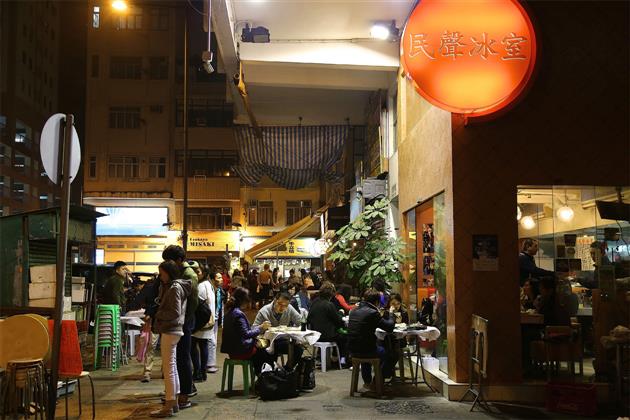 One of their signature dishes is the Steamed Meat Patty with Salted Egg that comes in a mountain-like shape and topped with a salted egg yolk served with light soya sauce base. The texture of the patty was soft and tender though slightly fatty. This is comfort Cantonese food at its best, with a humble bowl of rice.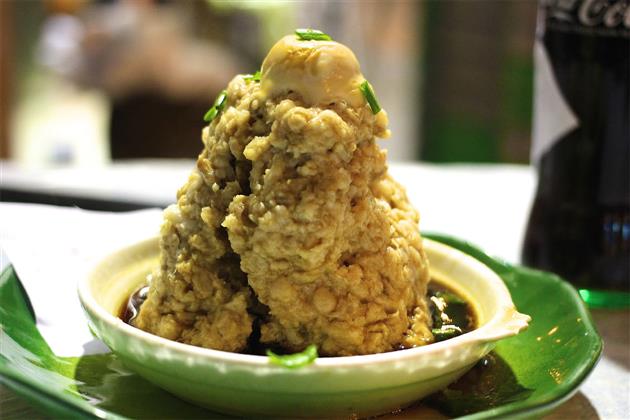 The other must try is the Steamed Egg with Crab. The slight drizzle of soya sauce enhances the silky smoothness and taste of the steamed egg. The whole crab provides the intense flavour and its juices sit over the egg sauce and it can be tasted with every mouthful.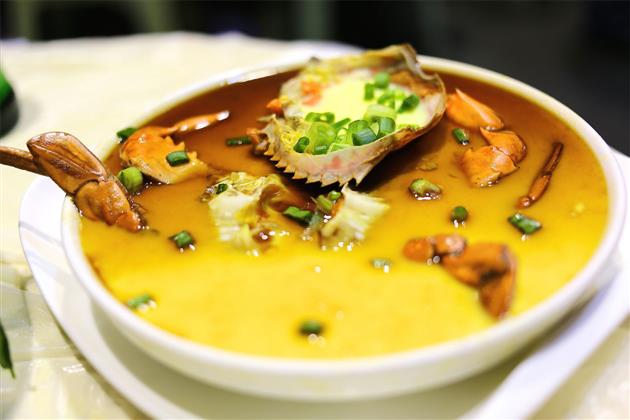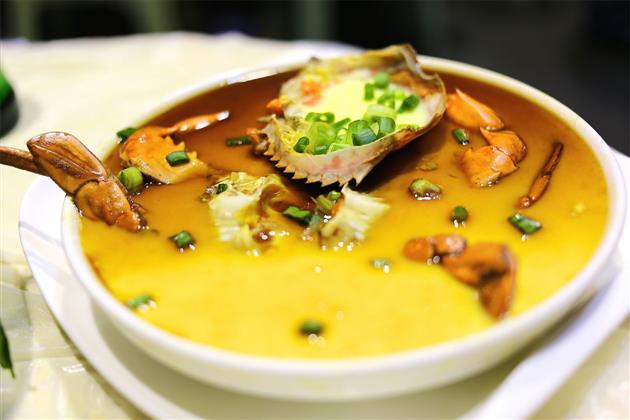 5. The Matchbox 喜喜冰室
G/F, Highland Mansion, 8 Cleveland Street, Causeway Bay
This old style Hong Kong Café has a 60's décor. I would recommend their tea set consisting of Chicken Pie with Green Pea Soup and Banana Pancake. The Chicken Pie with a buttery crust has a simple old school taste. It still tasted crispy despite been soaked in the creamy soup.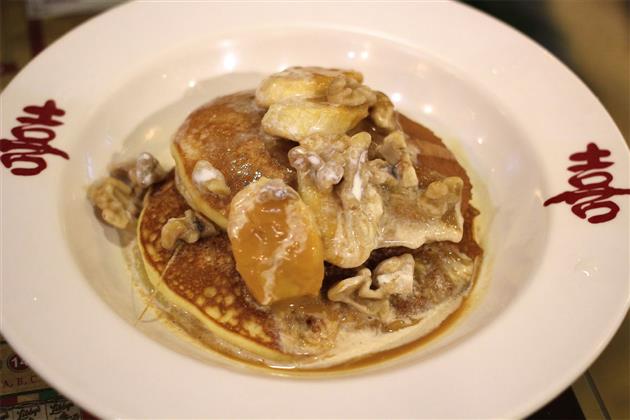 The fluffiness of the Banana Pancake complemented its sponginess well and is served with condensed milk, corn syrup and caramel sauce then topped with slices of banana and walnuts. This is a memorable dessert to try.