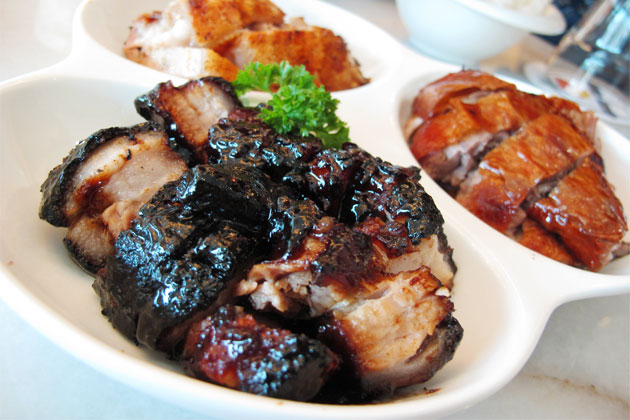 Ang Mo Char Siew Rice
By KF Seetoh - Monday, Mar 10, 2014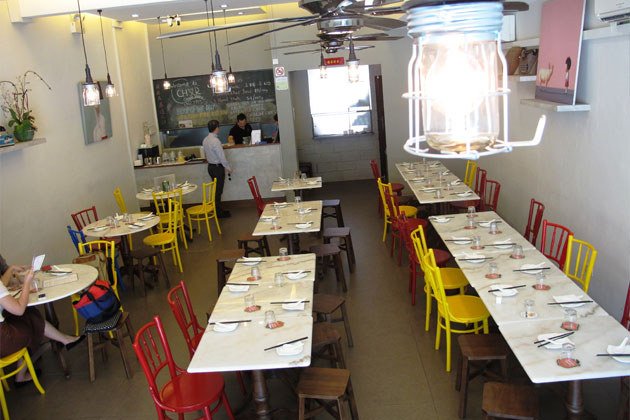 The place was empty when I stepped in. The char siew came looking burnt and as black as a stack gleaming black charcoal on a white plate – with a consolation garnish of parsley. I took a half- hearted bite, took some pictures as I contemplated swallowing and then, lo and behold, the whole eatery began to fill up. Within 30 minutes, customers were waiting for seats by the door and 20 minutes later, boss Anthony Ung apologised with a "sorry we have just one portion of char siew left".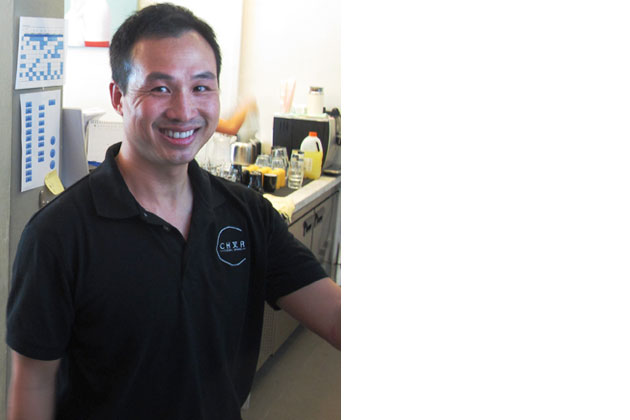 I had swallowed almost the entire portion by then (had to leave some for my lunch company). What I admire about the folks behind this barely two-month-old "campy" cze cha restaurant was their honesty and frankness. "It's angmo style right?", said Anthony as I was struggling to find the words to describe the strange familiarity of their roast meat. These folks hail from UK, Birmingham to be exact, where Alvin (Anthony's elder brother) used to run a takeaway stall. He upped and left their hometown and jumped right onto our shores. Anthony ditched his IT career here, where he had been building since 1995, declaring "Just felt it's the right thing to do". So together with his wife Karan Low , the Door-Bitch (as stated in her name card) they rule the kitchen and the front of house.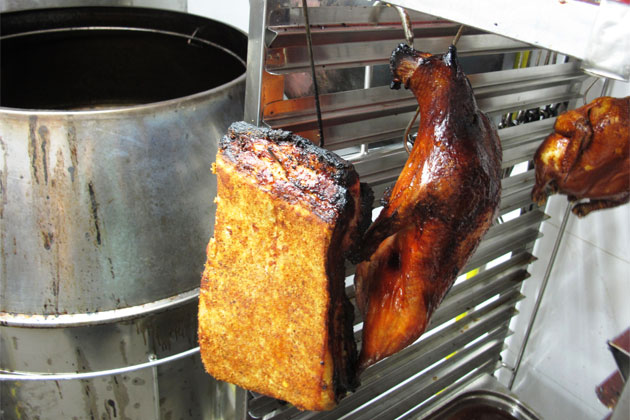 I was honoured to be given a chance to peer into their kitchen and I liked what I saw, a mixture of a Chinese kitchen with Western detailing, good layout and workspace flow. I half expected to see a combi oven, one of those $15,000 machines that can steam, bake, roast, grill, broil etc… except wash the floor. But a huge "Apollo oven" was guarding the corner. Same as the ones you see at local roast meat hawker stalls – looking like a silver drum where meats are hung on the inside walls with wood fire billowing from the base. It's aptly named after its lookalike – the Apollo space rocket.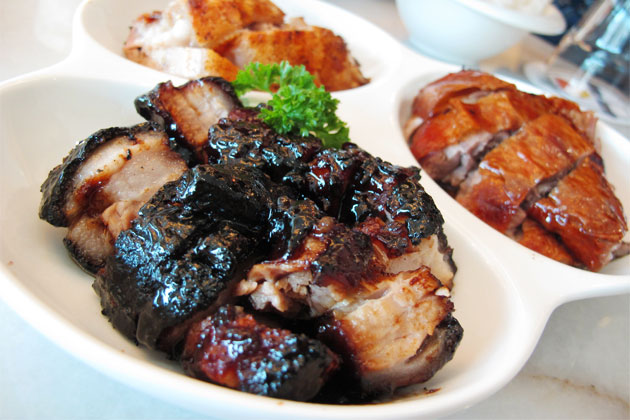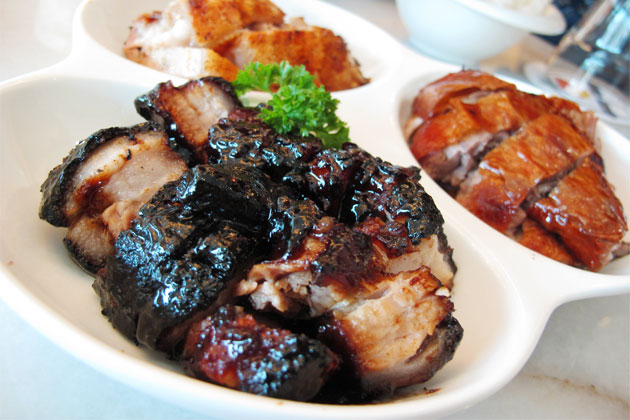 The char siew was soft, meltingly so (fatty cut), and it was not overly sweet. The caramelised outer layer had a certain appeal. Judging from their well-heeled looking customers – they liked its soft, fatty and uncomplicated taste – it felt like black soy sauce, sugar and honey or malt sugar with a light crispy exterior. The hideously black chunky look bothered no one.
The roast duck, and I saw at least half a dozen customers dapao, came juicier and had enough gaminess left intact. This one is not about the skin but the meat. I suspect both the char siew and the siobak (roast pork) were sous-vide (vacuum sealed and lightly boiled for hours) before roasting. It's quite hard to get the almost fork-soft tenderness in the meat with such a biscuit-crispy skin crackling if this method was not introduced.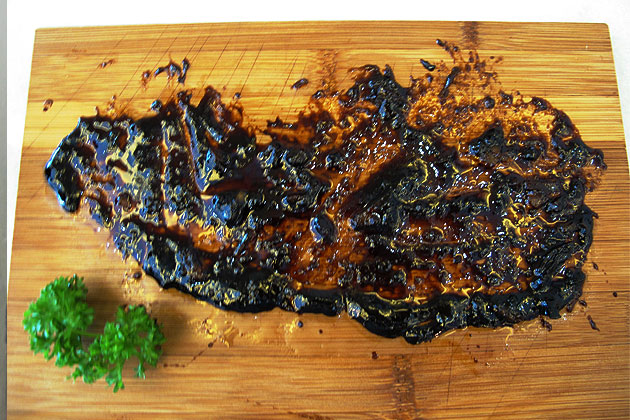 The double boiled soups, like the corn and ribs, were comforting but it's not what you come here for, as is the stir fried vegetables. Just come and sin, angmo roast pork style, with a bowl of fluffy rice and three dips – mustard, ground bird's eye chilli and plum sauce. Price wise, it's slightly north of food courts but they provide service and the place is quite comfy.
Char
393 Guillemard Road
Hours: 11.30am – 2.30pm; 6pm – 10pm (Closed on Mondays)
Updated on 18 August 2018:
Relocated to
363 Jalan Besar, Singapore 208994
Tel: +65 6842 7759
Opening Hours: 11:30am – 2:30pm, 6pm – 10pm, closed on Monday